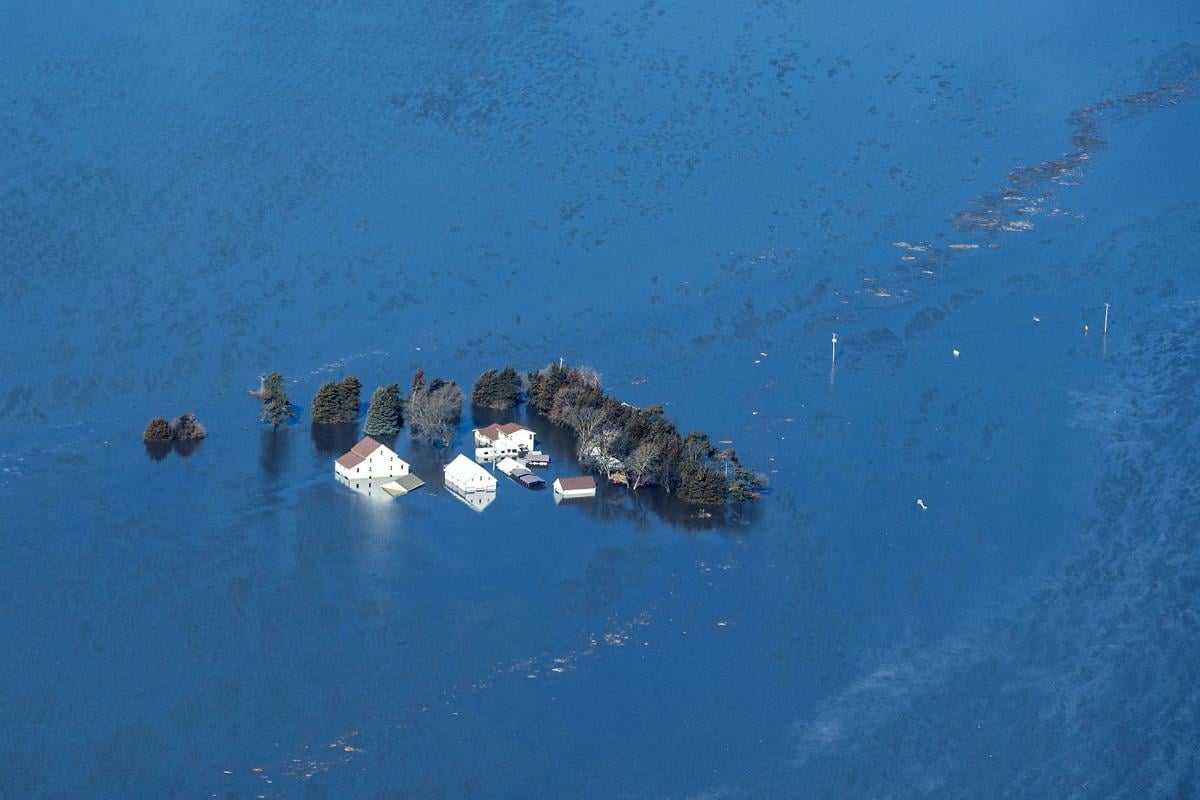 Winter conditions are again priming the pump for spring flooding, so the National Weather Service is taking the unusual step of hosting public meetings to brief residents on flood risk.
The weather service is doing so as it seeks new ways get information to the public, said David Pearson, hydrologist with the weather Service office that serves eastern Nebraska and southwest Iowa.
Last March, as a powerful storm approached the state, Pearson warned of the potential for historic flooding and levee failure. The flooding that ensued caught many people by surprise and has been described as Nebraska's costliest disaster on record.
"We tried our best to get the word out, but we've heard that some people weren't getting it," Pearson said. "We're trying to reach more people, be sure they get the best information, and make personal connections."
Three meetings will be held in Nebraska, in Columbus, Norfolk and Fremont, and one has been scheduled in southwest Iowa.
As was the case last winter, conditions again tilt in favor of a heightened flood risk this spring, Pearson said.
"I'm not too optimistic, but I'm also not ready to ring the bell that it's going to be really bad," he said.
Conditions in favor of flooding include heavy snow cover in South and North Dakota, high soil moisture content and high rivers. Additionally, as the weather turns sharply colder, ice will begin forming on rivers. Ice jams were a major factor in the destructiveness of last year's flooding.
On Monday, the Central Platte Natural Resources District issued a reminder that ice jam season is arriving. Ice jam flooding is an annual threat on Nebraska's rivers, and historically, most ice jams form from January into March, the NRD said. Last year's destructive flooding occurred in mid-March. Residents who live along rivers should review their emergency notification methods and evacuation plans in the event that ice jams become a problem this winter, the NRD said.
There has been some good news in the flood forecast. Pearson said the winter has been relatively dry.
Pearson said it's likely that the Missouri River will flood in spots. So far, conditions are such that it's much less likely that the Platte River will flood, he said.
While not impossible, it's unlikely that any flooding this spring will be on the scale of last year's, Pearson said. Too many pieces had to come together to trigger last year's destruction. Key factors included a lingering snowpack, thick river ice, frozen ground and widespread, heavy rain.
"That may have been a once-in-a-lifetime situation to have all those factors happen at the same time," he said. "It's still a threat, but all that stuff happening at one time is rare."
Photos: Major flooding hit Nebraska and Iowa towns in March 2019