The Omaha World-Herald was named Great Plains Newspaper of the Year — for the second year in a row — for its work during 2020.
The award was announced Friday by the Great Plains Journalism Awards, an eight-state competition organized by the Tulsa Press Club. Publications in Nebraska, Iowa, Kansas, Missouri, Oklahoma, Arkansas and the Dakotas are eligible.
Counting the overall top newspaper award, The World-Herald won 12 first places — more than any other newspaper. In all, the competition has 38 news, photography or online categories.
Some of The World-Herald's wins involved coverage of two major issues during the year: the coronavirus pandemic and violent protests in Omaha, including the Old Market shooting of James Scurlock by bar owner Jake Gardner.
For example, staff writers Henry Cordes, Alia Conley, Todd Cooper and Erin Duffy took first in the single news story category for a detailed analysis of the actions of protesters and police during a protest at 72nd and Dodge Streets last May.
In addition, a newsroom team won for a narrative story depicting life in Omaha on a single day early in the pandemic. And staff writers Jessica Wade, Conley, Cooper and Duffy were recognized for continuing coverage of the protests and the Scurlock shooting.
Other first-place awards:
Sports feature — Dirk Chatelain for his series on Nebraska sports legend Tom Kropp.
Sports column — Chatelain again for the story of Josh Jones, a former Omaha basketball talent with a unique perspective on the meaning of basketball during the pandemic.
News page design — Tammy Yttri
Great Plains Designer of the Year — Tammy Yttri
In addition, former World-Herald columnist Michael Kelly was inducted into the newly created Great Plains Journalism Hall of Fame.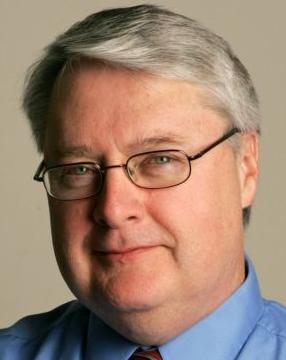 Kelly, who worked at the paper for 48 years, covered police, courts and City Hall before becoming sports editor and sports columnist, jobs he held for a decade. He then spent 27 years as a popular metro columnist, writing about local people, trends and institutions.
Kelly won national and regional honors for his columns. He is also the author of "Uniquely Omaha," a World-Herald book filled with entertaining and informative facts about the city.
In another recent award, World-Herald copy editor Zach Tegler won first place earlier this spring in a national headline writing contest. He won in the regional/local category of ACES, an organization of professional editors.
Besides Tegler's individual win, World-Herald editors came in second in the national headline competition for staff entries.
---
Some notable stories from The World-Herald in 2020
As managing editor, I don't report or write stories anymore. But each day, I get a close look at great work by the World-Herald's reporters, photographers and other staffers. Here are a few stories that stood out for me this year. — Paul Goodsell