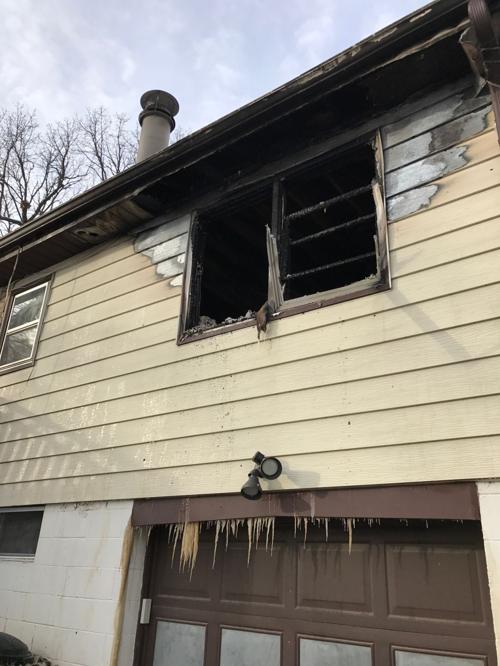 Christmas peace and Christmas presents were destroyed early Monday at the house at 5010 S. 80th St. in Ralston.
Fire was reported at the house, rented and occupied by Enoc Hermelindo and his family, about 12:45 a.m.
Later that morning, Hermelindo sat in a car across the street from the burned house. A hand was bandaged from where he had punched through a window in the fire.
Hermelindo, who has a tree-trimming service, smiled helplessly.
"It's all burned," he said of his Christmas presents. "Everything."
Outside the home were miniature deer figures and garland wrapped around a light pole.
Hermelindo speculated that electronics he had hooked up caused the fire, but he wasn't sure.
Nor was he sure where he and his family, including two children, would live for the short term. "We'll try to find somewhere to go," he said.
The owner of the house, Mark Klinker, also was there to assess the damage.
"Ah, gee," he said, "it's pretty bad."
Klinker described smoke and water damage throughout the house. "It's a mess," he said.
"They're the best," he said of the Hermelindo family. "I wish I had another rental unit for them. I'd put them in there in a heartbeat."