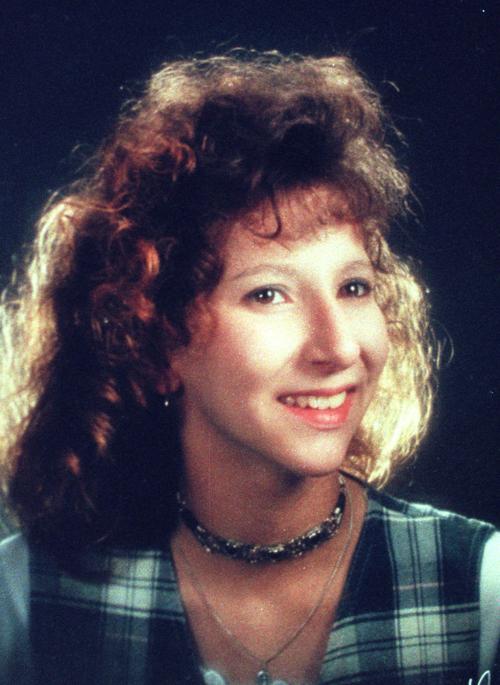 COUNCIL BLUFFS — No one has given up hope.
Tuesday will mark 17 years since Kimberly Ratliff was found dead in a car in the parking lot at the former People's Natural Gas on West Broadway. She was 22.
She was discovered with a laceration across her neck. No arrests have been made in the case.
But no one, from family members to Council Bluffs Police Department detectives, has given up on finding her killer.
"Technology is on our side," said Sgt. Chad Meyers. "Each year it takes less and less of a DNA sample for us to detect. We currently have some of the evidence that was submitted at the time at the state lab being retested, looking for a foreign DNA sample."
Though Ratliff's body was found at People's Natural Gas — now Black Hills Energy — police don't believe she was killed there.
Ratliff was last seen alive the night of Jan. 8, 1999. Meyers said detectives don't have evidence that gives a definitive day of death.
Meyers said that the case is more difficult to solve because Ratliff's body was moved from the original crime scene. Still, he said he believes it's a solvable case.
Meyers, who helps with numerous local cold cases, said unlike unsolved murders from the '60s, '70s and earlier, the person or people who committed this crime are likely still alive — as are possible witnesses.
Council Bluffs Police Sgt. Doug Mann said there are no main suspects and that no one from a group of potential suspects has been ruled out.
"We have a pool of suspects, and we haven't, so far, excluded anyone from that, but as far as naming someone our top suspect, we can't do that," Meyers said.
Jacque Ratliff, Kimberly's father, said he remembers her as a happy person, who deserves an ending to her story.
"I still believe justice will take place. I really do," he said.
Kimberly's parents are divorced; her mother, Joyce, is now married to Les Kennedy.
Meyers said the department still gets tips from time to time even after almost 17 years.
"We will get tips, and if any one of those mentions a specific place, we do extensive follow-up on that," Meyers said. "Just recently we have removed flooring from a potential murder site. We were looking for blood evidence."