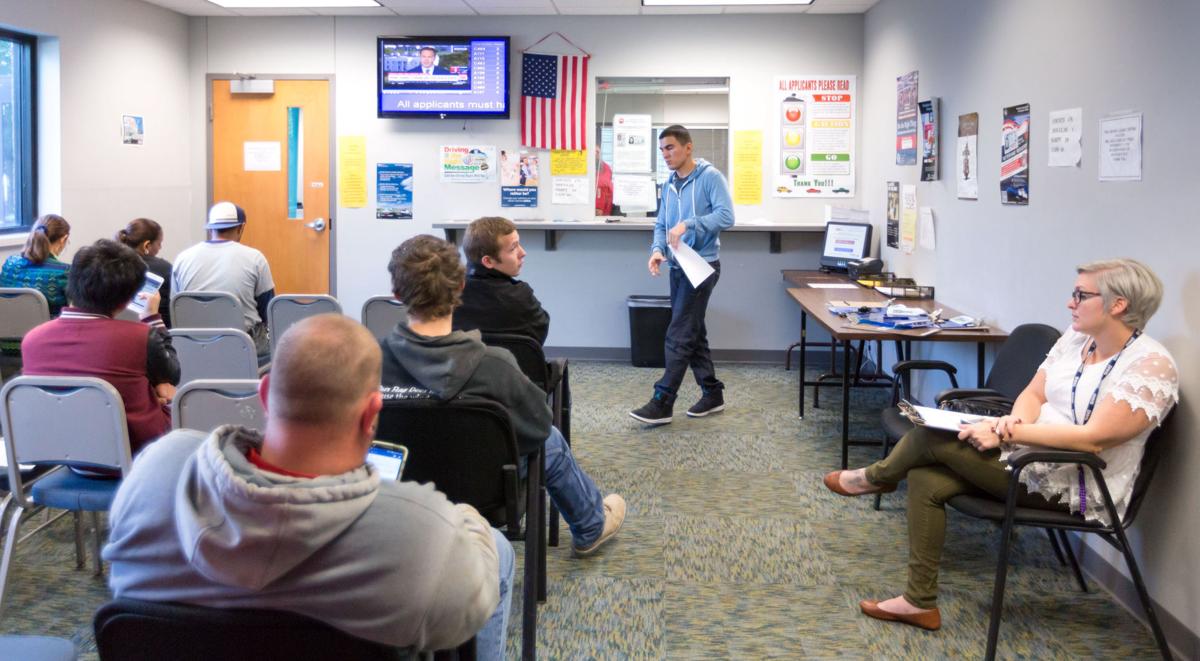 Starting Thursday, you won't be able to get your driver's license or state ID at the 50th and F Streets office in Omaha or the Sarpy County Courthouse in Papillion, but you still will have access to county treasurers' services at those locations.
The two Nebraska Department of Motor Vehicles driver licensing offices are closing, and a new, consolidated office is opening next week.
The new office is set to open Monday at 4502 Maass Road in Bellevue (southeast of Nebraska Highway 370 and 48th Street).
Douglas County Treasurer John Ewing said Wednesday that the state and the Treasurer's Office have been sharing the space at 4208 S. 50th St. The county office — where people can pay property taxes, register vehicles and get license plates — will remain at 50th and F. "We're not going to be impacted by the state's decision," Ewing said.
Sarpy County Treasurer Rich James said the state office and the county office at the Sarpy County Courthouse were separated by a door. People still will be able to get titles, license plates, registrations and inspections at the courthouse, he said.
State driver's license offices remain open at 7414 N. 30th St.; 5730 S. 144th St.; and 2910 N. 108th St.