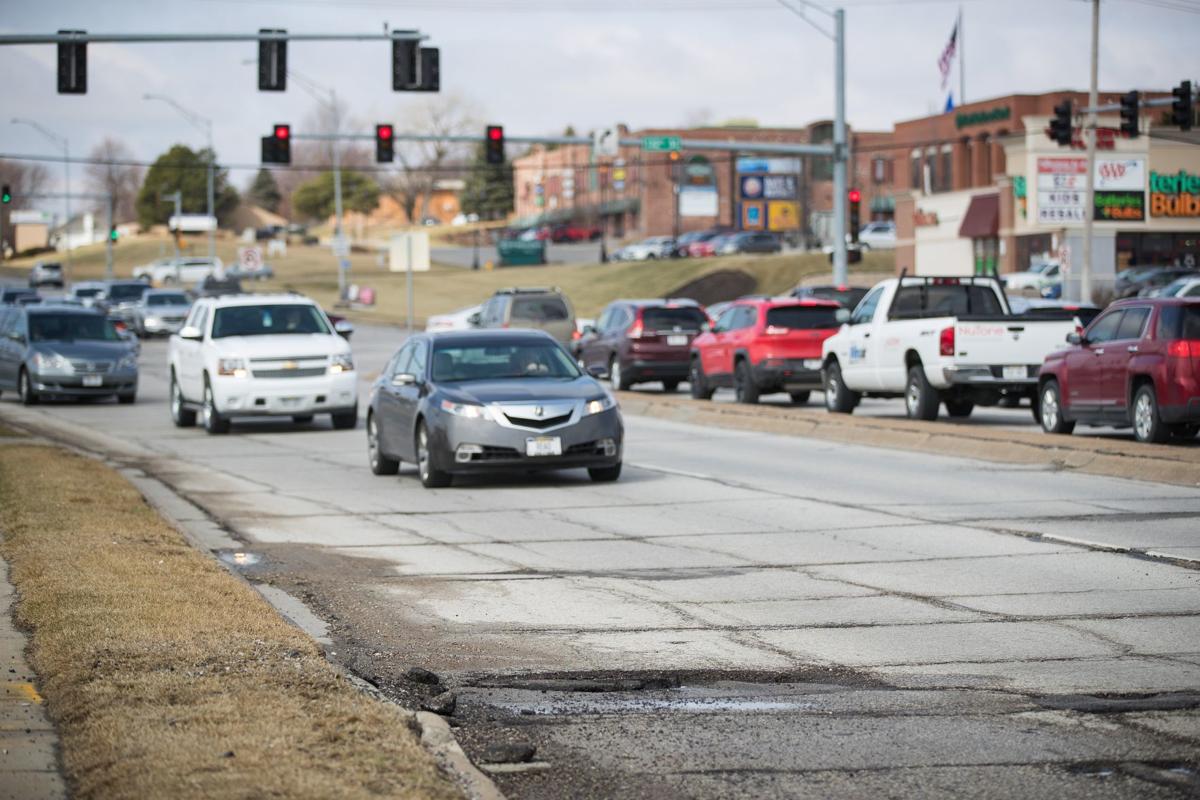 Omaha may hire private contractors to help with emergency pothole repair after all.
The City Council on Tuesday agreed to take a new vote on an agreement under which the city would pay three vendors to help fill potholes. The work altogether could cost as much as $450,000.
Councilman Rich Pahls last week voted against enlisting private contractors. The agreement was rejected 4-3. But on Tuesday, Pahls initiated the motion to vote again.
Councilwoman Aimee Melton seconded his motion, which was all that was needed to force a new vote on the agreement. That vote will take place next week.
Sign up for World-Herald news alerts
Be the first to know when news happens. Get the latest breaking headlines sent straight to your inbox.
The city's Public Works Department had said private contractors are needed during the busy pothole-filling season because city workers are overworked. The same city workers who fill potholes also plow snow.
But Local 251, the city's largest civilian union, argued against bringing in contractors, saying city management should just fill the open positions already accounted for.
In addition to Pahls, council members Chris Jerram, Vinny Palermo and Ben Gray had originally voted against bringing in contractors. Melton, Pete Festersen and Brinker Harding voted to hire them.
The council unanimously signed off on an $89.6 million contract with Hawkins Construction to build the Saddle Creek Retention Treatment Basin facility. Hawkins was the low bidder.
The project is a major part of Omaha's sewer overhaul to reduce pollutants dumped into waterways. Situated near Baxter Arena, the new facility will capture, treat and disinfect storm water and sewage that goes into the Little Papillion Creek.
Assistant Public Works Director Jim Theiler said the city took steps to reduce the cost, including reducing the size of the basin. The project will be mostly paid for with a federal loan.
"We're not going to spend a dime if we don't have to," Theiler said. "These are the public's funds. We watch over those funds very closely."
Construction is expected to start in April and last about three years.
The council also unanimously approved an agreement that details financing and maintenance of the renovated Gene Leahy Mall and downtown riverfront area.
The agreement is among the city, the Metropolitan Entertainment and Convention Authority and a group of donors. It calls for MECA to manage and activate the areas. MECA has already approved it.
The city, in addition to helping with some of the capital costs of the mostly privately funded project, will contribute $3 million per year over the next 10 years for maintenance. Donors will also contribute $3 million annually.
Construction will start first at the mall. Security fences will be installed the last week of February, and construction will begin in March.
Be the first to know
Get local news delivered to your inbox!