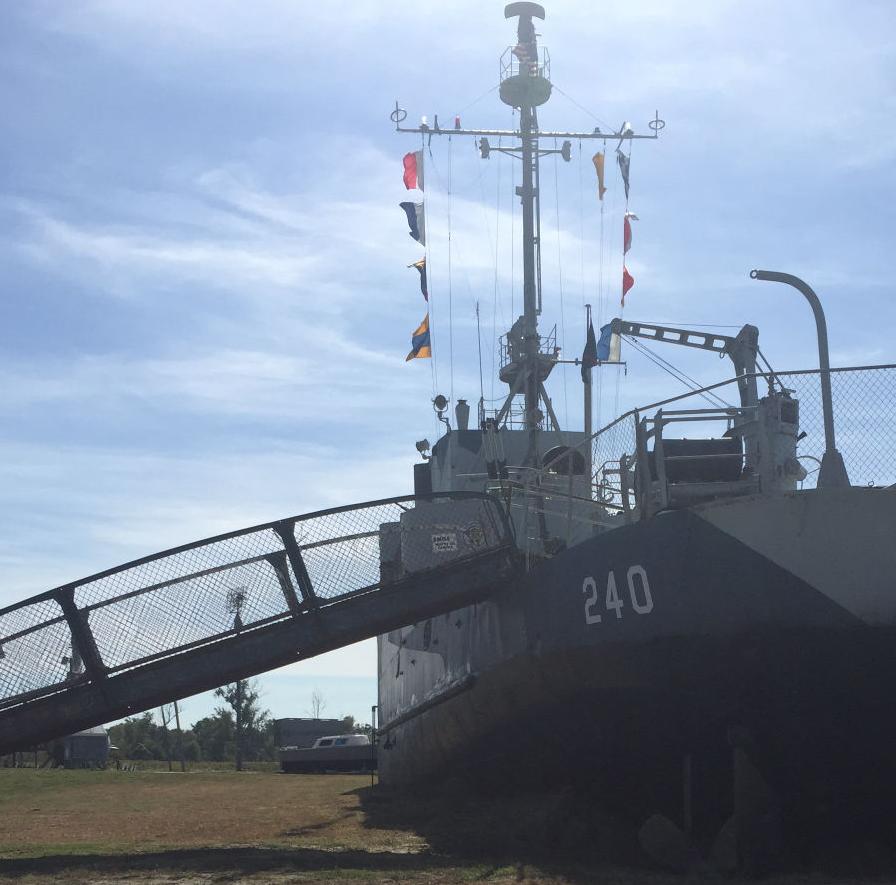 Four years after closing because of flood damage, Freedom Park reopened to the public Saturday.
The park and naval museum just north of downtown along the Missouri River, at 2497 Freedom Park Road, will be open every weekend in October from 10 a.m. to 3 p.m., unless it snows. The park will reopen full time next spring.
The park had more than 200 visitors Saturday.
Volunteers have been working on restoring the park since about eight months after the floods ended, said Duane Gallagher, who has led the restoration process along with Peter Daliere.
"Everything here is a work in progress," Gallagher said.
The USS Hazard (AM-240), a 530-ton ship at the park, is the only surviving Admirable-class minesweeper of the original 185, Gallagher said. The Admirable-class was the largest and one of the most successful classes of American minesweepers.
Everything inside the ship, from the quartermaster logbooks and blueprints to the "rare" ice cream machine, is authentic, he said.
"Nothing tastes as good as pancakes cooked on a 1944 stove," Gallagher said.
The radio room, which still plays 1940s music, is the most recently restored room.
The restoration process includes cleaning, scraping paint, mopping and spray-painting. All of the labor is done by volunteers, and most of the supplies used have been donated.
"It just requires tender, loving care," Gallagher said.
The 184-feet-long and 33-feet-wide ship was commissioned Oct. 31, 1944. It was purchased in 1971 by a group of Omaha businessmen.
The USS Marlin, a training submarine dedicated in memory of 3,505 men on 52 submarines who lost their lives in World War II, is also on display. There were only two built.
A Coast Guard helicopter and an A7 Corsair jet will be restored after the ship is complete.
Exhibits at the park were vandalized in May 2014. All of the helicopter's windows were broken out, and the aircraft's instrument panel was damaged, said a police report. About $7,100 in damage was done.
Be the first to know
Get local news delivered to your inbox!