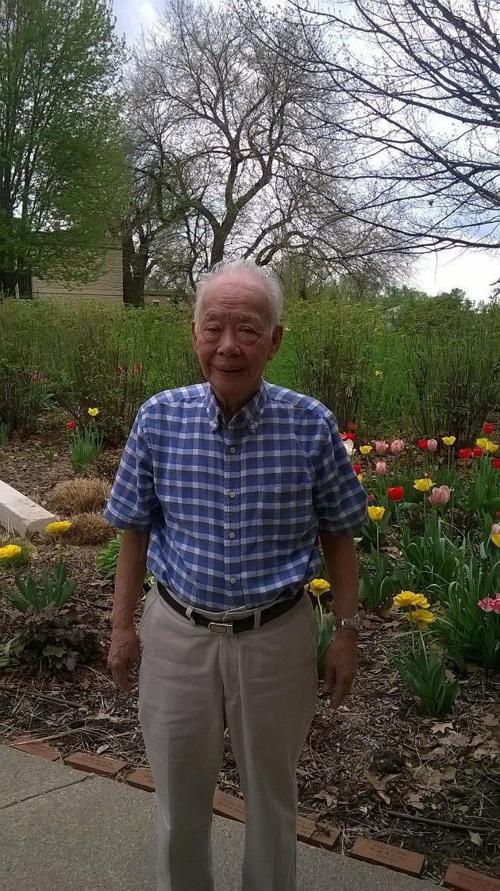 He was a talented cook, a hardworking businessman, a proud American. But of all the labels ascribed to Thick Chu Huey by his family, one stands out among them — patriarch.
Huey was a patriarch not only of his large family, but of Omaha's once-sizable Chinese community. People sought him out for interviews on local Chinese history and for advice on Chinese culture. In many ways, he served as a living link to a part of the city's past that has been largely forgotten.
Huey, known to many Omahans as the owner and proprietor of Chu's Chop Suey House on Center Street, died Feb. 12. He was 84.
"He was dependable. His work ethic was very high," said his son, Way Huey. "And, from a family standpoint, he set standards. I never heard him use a bad word."
Thick Chu Huey was born May 12, 1934, and grew up near Canton, China (now called Guangzhou).
When Huey was about 16, his father, who had lived temporarily in the United States a few decades previously, arranged for his son to move to Omaha.
Huey attended Technical High School (alongside baseball legend Bob Gibson). He also worked in his father's restaurant, the Edward Cafe on North 16th Street, and for relatives running the famous King Fong Cafe.
In the mid-1950s, during the Korean War, Huey was drafted into the U.S. Army. He chose to be a cook, he later said, reasoning that his fellow soldiers would highly value the man who fed them.
He told his grandchildren that he was confused upon arriving at boot camp: "He was really bothered that … there was a separate mess hall for black soldiers versus white soldiers. … His logic was, 'We're all battling, defending our country.' "
Huey was honorably discharged from the Army in 1958 and, that year, brought his wife, Sun, whom he had married in China years earlier, to live with him in the U.S. The couple had seven children.
Over the years, his son said, he would work to bring many family members to the U.S. from China, seeking the help of Nebraska's Sen. Roman Hruska and U.S. Rep. John McCollister.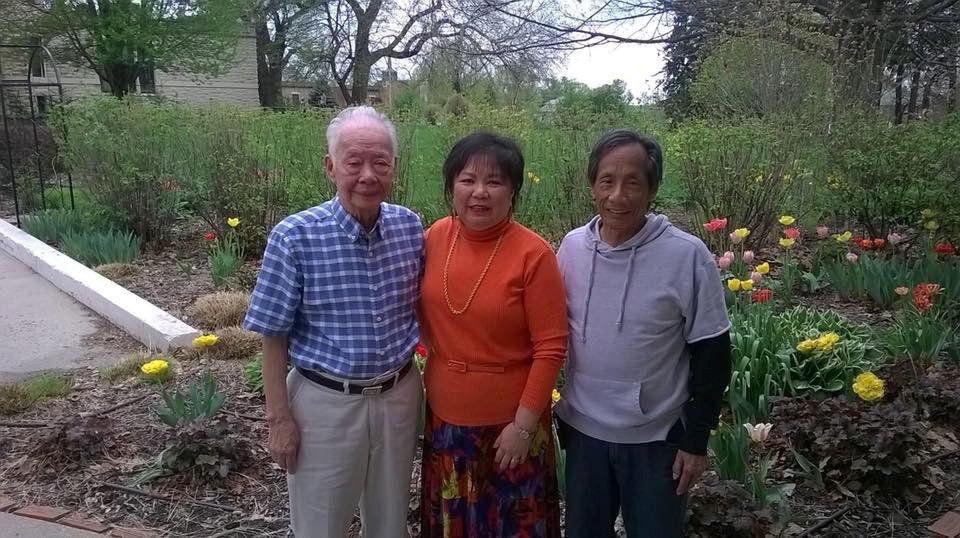 In 1964, Huey opened the first Chu's Chop Suey House at 66th and Center Streets. Later, in 1973, he moved the restaurant east to 6455 Center St. where it remained until 2004, when Huey closed the restaurant following the death of his wife.
"He really cared about the quality of the work that he did," Way Huey said. "He cared for his customers. The food had to be good."
Later in his life, Huey's input was sought by local writers and historians looking to learn more about the history of Chinese-Americans in Omaha.
During the 1950s, Huey spent time in the On Leong Tong building at 1518 Cass St. The building served as a headquarters for the On Leong Tong, a semi-secret society for Omaha's Chinese-Americans, many of whom had settled in the city in the late 19th and early 20th centuries.
The immigrants created their own Chinatown, encompassing a four-block area northeast of 12th and Douglas Streets, and the On Leong Tong was a type of chamber of commerce for the community's businessmen. By the mid-20th century, the city's Chinese-American population had begun to dwindle as members sought new lives elsewhere.
By 1958, the On Leong Tong ceased to be. Last year, its former headquarters was added to the National Register of Historic Places.
Decades later, Huey remembered the On Leong Tong building as a social hall where he and other young men gathered in the mornings to play mahjong, a Chinese tile game.
Older men would come later in the afternoon when the young men left for jobs at local restaurants and other businesses, Huey recounted to Restoration Exchange Omaha, a nonprofit that interviewed Huey while gathering information on the On Leon Tong building.
"He was a thread of all the Chinese activities in the Omaha area for the last 50 years," his son said.
Visitation will be from 5 to 7 p.m. Friday at the John A. Gentleman 72nd Street Chapel, 1010 N. 72nd St. The funeral will be at 10 a.m. Saturday, also at the mortuary chapel.
In lieu of flowers, the family asks memorials be sent to the Fred & Pamela Buffett Cancer Center at Nebraska Medicine.
Notable Nebraska, Iowa deaths of 2019