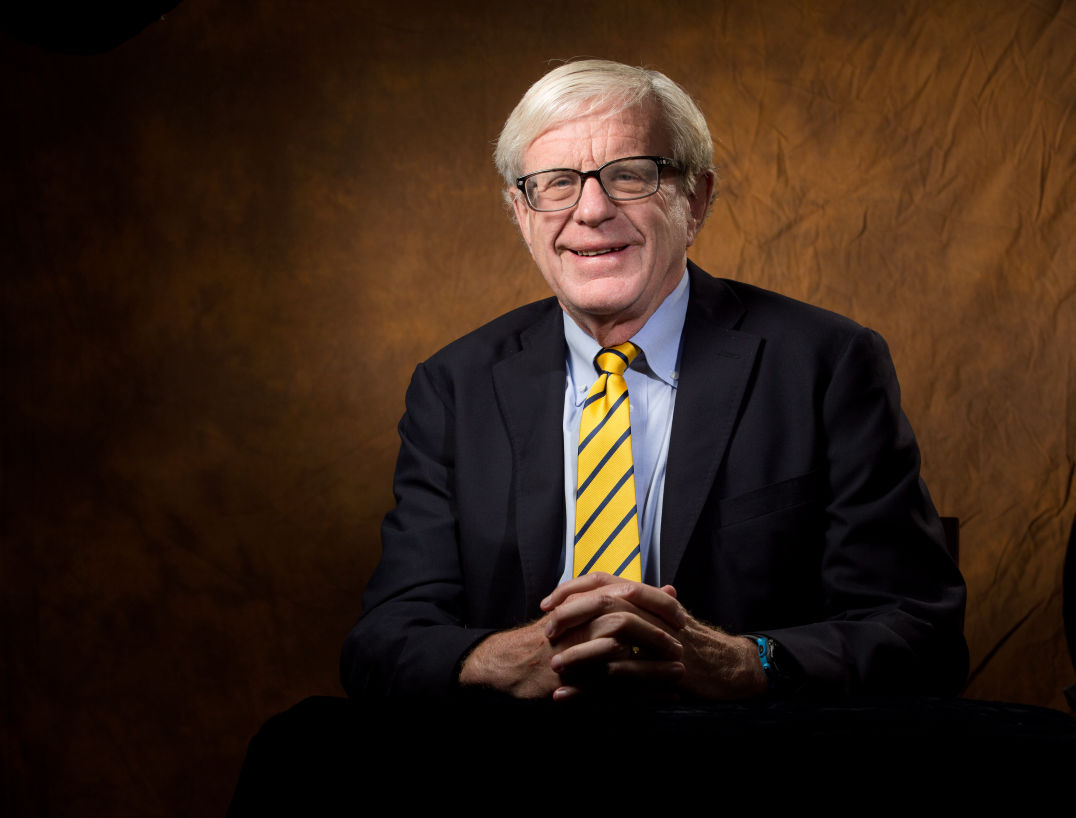 WASHINGTON — Rep. Brad Ashford, D-Neb., Monday received the second endorsement in the past week from a national business group. Meanwhile, Republican challenger Don Bacon continues to criticize him over national security issues.
Ashford held a press conference Monday afternoon to announce the backing of the U.S. Chamber of Commerce.
Scott Eckart, the chamber's director of Congressional and Public Affairs, told The World-Herald that Omaha's first-term congressman aligned with the group's agenda so much that he racked up a 90 percent voting scorecard — well above the 70 percent level it requires for an endorsement.
"When you're an incumbent in Congress and you've shown that kind of willingness to work across the aisle, put party aside and get solutions done, we have to recognize that," Eckart said. "It's important to have people from both sides — from all sides — willing to come together."
Eckart specifically cited Ashford's support for curtailing federal regulations and directing tax dollars back home to support infrastructure spending.
He also cited Ashford's support for market-expanding trade policies, including for reauthorizing the Export-Import Bank.
The Nebraska and Greater Omaha Chambers are both members of the U.S. Chamber of Commerce, but as individual organizations, neither gets involved in federal races. That includes making endorsements.
Ashford is one of only about a half-dozen Democrats to receive a U.S. Chamber endorsement this cycle.
"The Chamber of Commerce and I both know that to grow our economy we need to lower the tax burden on businesses, improve our infrastructure and make sure we have a highly skilled and trained workforce," Ashford said in a press release.
His GOP challenger, retired Brig. Gen. Don Bacon, responded to the endorsement by noting that Ashford has opposed repeal of the health care law and supported Rep. Nancy Pelosi, D-Calif., for speaker.
Ashford has been a Republican, a Democrat and an independent during his many years as a politician. That independence has been a central plank of his campaigns.
As a congressman, he has often joined with fellow Democrats on social issues ranging from immigration to abortion, but crossed the aisle to join Republicans on trade and tax policies.
Last week he got the endorsement of the political arm of the National Federation of Independent Business, which praised him for his support of "regulatory and tax relief for small businesses."
While Ashford has sought to focus on the economy, his GOP challenger has emphasized national security.
Bacon on Monday took issue with some of Ashford's comments about the Islamic State, often called ISIS.
Ashford recently referred to how the United States and its allies were rolling back Islamic State territory in Iraq and referred to having "turned the tide" against ISIS.
Bacon highlighted how Ashford's comments were published on the same day that 49 Americans were killed in Orlando, Florida, by a gunman who pledged allegiance to ISIS.
He also pointed to a comment from Ashford last year that the "global war on terror is the new reality." That reality, Bacon said, isn't new, but has existed at least since the Sept. 11, 2001, terrorist attacks.
Bacon said Ashford's comments demonstrate that he is "out of touch" on national security. Congress needs more veterans and fewer career politicians, he said.
"Unlike my opponent, I know that ISIS is a clear and growing threat to our nation," Bacon said.
In reply, Ashford told The World-Herald that he stands by his assertion that the tide has turned on the ground in Iraq, where coalition forces have made gains against ISIS. But he also said that more clearly needs to be done and that the fight against terrorism will be a generational one.