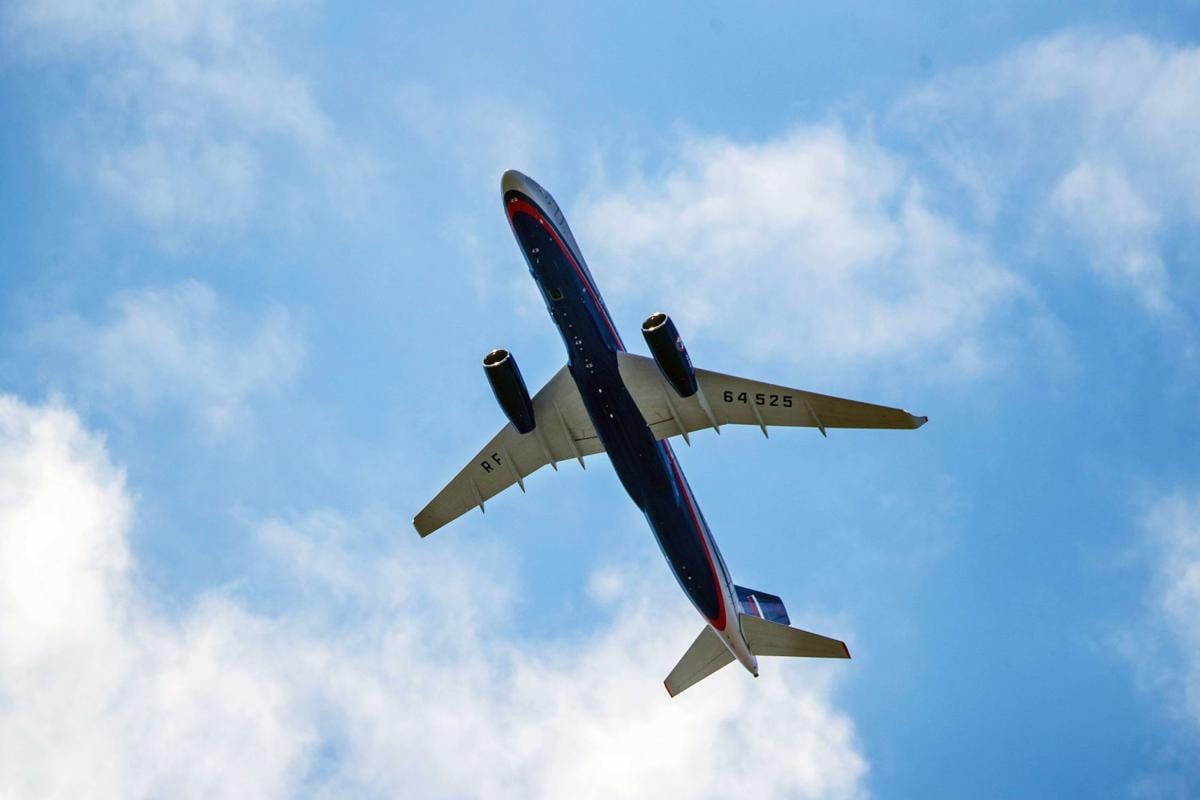 The House of Representatives is pushing back this week against the Trump administration's under-the-radar efforts to pull the United States out of the Open Skies Treaty.
The withdrawal would permanently ground two Offutt-based jets associated with the pact.
Republican Reps. Don Bacon and Jeff Fortenberry, whose districts include the greater Omaha area and Offutt Air Force Base, are co-sponsoring a bill proposed by a California Democrat that would require the White House to give Congress 180 days' notice before suspending, terminating or withdrawing from the treaty.
And on Tuesday, a House Foreign Affairs subcommittee held public hearings on the treaty. That hearing included defenses of the treaty from both sides of the aisle, but also concern over the condition of the two OC-135Bs that are flown over Russia and other countries by 55th Wing crews based at Offutt. The two planes are nearly 60 years old and have some of the worst maintenance records in the Air Force.
"It's a little frightening when you consider we're flying some hoopties in 2019, in the United States of America," said Rep. Emanuel Cleaver II, D-Mo. "Maybe we need to bury these two planes."
Sign up for World-Herald news alerts
Be the first to know when news happens. Get the latest breaking headlines sent straight to your inbox.
The Open Skies Treaty allows the member nations — including Canada and most European countries — the right to conduct supervised aerial photography flights over one another's territory, using expensive cameras, known as sensors, whose capabilities are strictly regulated by the treaty.
The treaty is based on an idea first proposed by President Dwight Eisenhower in the 1950s, rejected by the Soviets, and resurrected by President George H.W. Bush after the Iron Curtain fell. Terms were approved in 1992, and flights began in 2002. Since then, more than 1,500 overflights have occurred.
The Trump administration has not publicly stated its plan to pull out of the treaty. But sources with knowledge of the internal deliberations last month told several news outlets — including The World-Herald — that President Trump had signed a memo directing the U.S. to give notice of its intent to withdraw from the treaty Oct. 26.
The chairman of the House Foreign Affairs Committee, Rep. Eliot Engel, D-N.Y., wrote a sharply worded letter in response to National Security Advisor Robert O'Brien. The administration apparently has not given the notice.
The news outlet cited a senior administration official, who said the U.S. delegation had presented classified intelligence to NATO at a meeting last week in Brussels indicating that Russia is misusing the treaty to target critical U.S. infrastructure.
Defense News said the official called the treaty "a danger to our national security," and added, "From our perspective, the analysis is done."
Rep. Jimmy Panetta, D-Calif., introduced the "Open Skies Treaty Stability Act" Monday with support from Bacon and Fortenberry and two other members of Congress. The bill would require the secretaries of defense and state to certify that Russia is in "material breach of its obligations" under the treaty; that leaving would be in the United States' best interest; that the 33 other nations in the treaty were consulted; and that a "comprehensive strategy" be developed to offset the bad effects of treaty withdrawal.
"I think we needed to let the White House know, 'Hey, we're going to stand up and defend this,' " Bacon said in an interview Wednesday.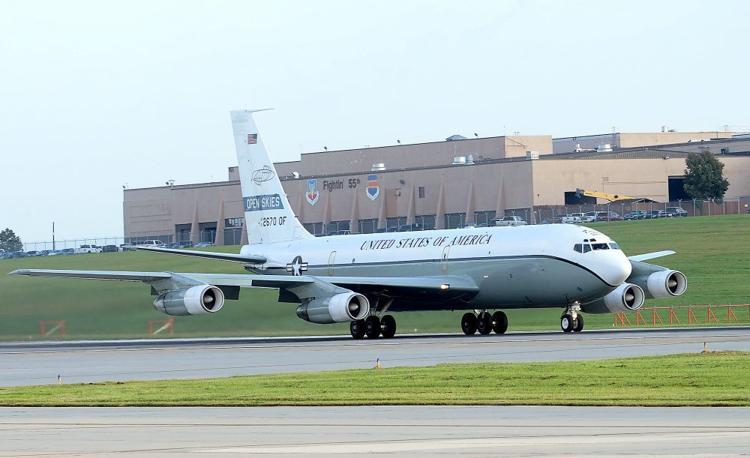 Opponents — including Sens. Tom Cotton, R-Ark., and Ted Cruz, R-Texas, and former National Security Adviser John Bolton — have argued that Russians are violating the treaty because of restrictions they have placed on flights over the enclave of Kaliningrad, and in Russian-occupied parts of the Republic of Georgia. They have said they believe Russia benefits more from the overflights because of the United States' superior spy satellites.
Some of these arguments were explored in Tuesday's hearing before the House Subcommittee on Europe, Eurasia, Energy and the Environment.
"In order for (treaties) to work, we all need to play by the same rules, and Russia is not," said Rep. Adam Kinzinger, R-Ill, ranking Republican on the subcommittee.
Open Skies advocates say the treaty, which is administered by Organization for Security and Cooperation in Europe (OSCE), has mechanisms for resolving disputes like the ones over Kaliningrad and the breakaway regions of Georgia. They say the treaty is of great benefit to U.S. allies who don't have access to sensitive imagery from spy satellites.
Cleaver said withdrawal from the treaty would be "a tragic mistake, a serious mistake, a terrible mistake."
"The Open Skies Treaty is a cornerstone of European security and stability. Crucially, it allows even small countries to get information on military activities around them," Cleaver said. "The violations should be dealt with by diplomatic means, not used as a case for hasty withdrawal."
Jon Wolfstahl, director of the Nuclear Crisis Group, testified that treaty flights have provided critical information about Russian military activities in Crimea and eastern Ukraine, and after Russia seized Ukrainian navy ships last year. He said these abilities could become more important if tensions between the U.S. and Russia get worse.
If Russian ground troops start massing, Wolfstahl said, "You could very quickly, in a matter of hours, get an Open Skies flight over it."
"Even if the margin of benefit on Open Skies is smaller than it was 10 years ago," he added, "having that tool in our kit is extremely valuable in the event of something going south."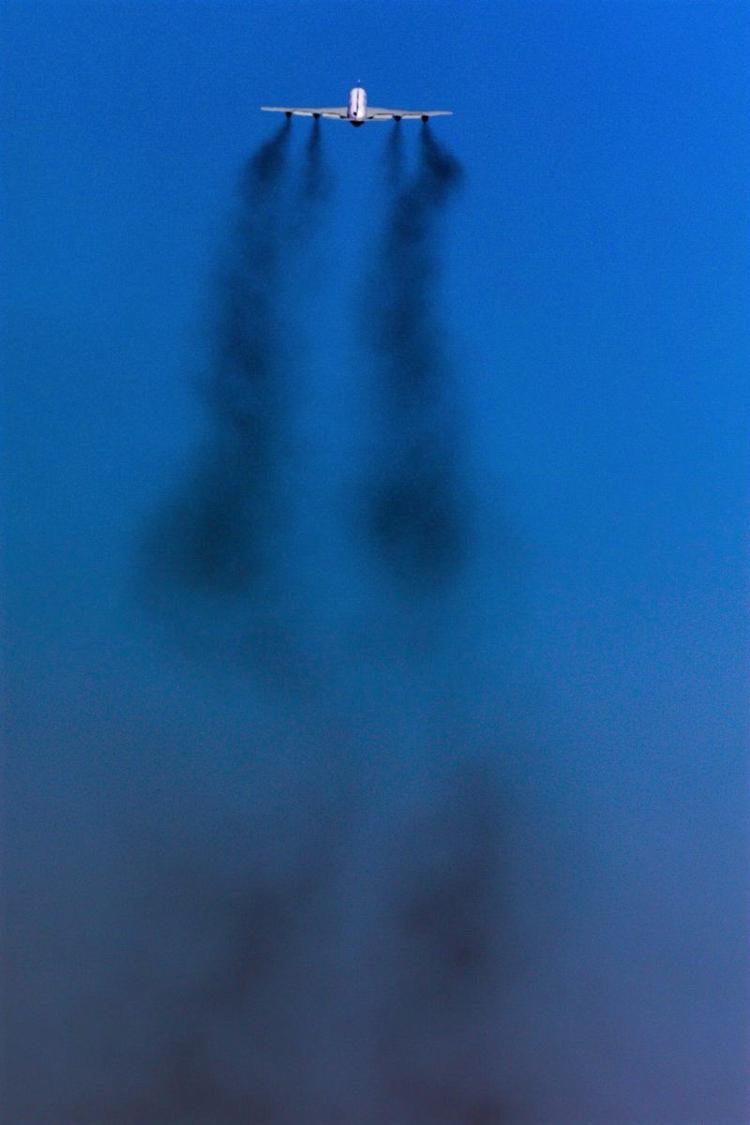 Russia has recently replaced its Open Skies jets with newer aircraft and replaced its old wet-film cameras with new digital ones. The United States has lagged in both areas, and there was agreement on the committee that the U.S. needs to invest more.
"You basically fly a (1960s-vintage) 707 for these flights, and there's only so many decades of use you can get out of them," said Damian Leader, a New York University professor who formerly was the U.S. chief arms control delegate to OSCE.
"The aircraft we fly are routinely in the shop, and they are older than I am," Wolfstahl said. "We spend a lot of money on our defense and intelligence capabilities, but this generally gets underappreciated and underinvested."
Bacon, who serves on the House Armed Services Committee, said Congress appropriated $54 million last year for one new Open Skies plane. Funding for a second is part of the 2020 Defense appropriations bill, a final version of which still hasn't cleared both houses.
During his Air Force career, Bacon commanded the 55th Wing, including the Open Skies jets. He said the crews gained valuable intelligence by visiting Russian air bases and working with Russian air crews.
"If you want to pull out of the treaty, I want to hear the rationale," Bacon said. "If I was a decision-maker, I think we need it. They have not made the case (for withdrawing) at all."
Be the first to know
Get local news delivered to your inbox!