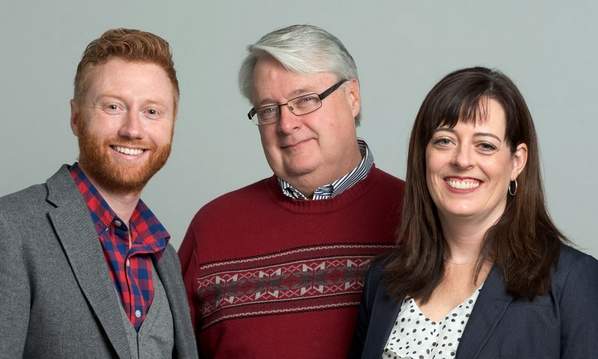 This is the third edition of our weekly columnist mailbag. Erin Grace, Matthew Hansen and Michael Kelly will answer reader questions about past columns. Want to get your two-bits' worth in? Send them an email. Contact info is listed at the end of this column.
Mike Kelly's column about Omaha native Steve Sokolof, who grew up the son of a multimillionaire businessman but turned his back on materialism and became a leader known as Siddha Vidya Prabhu in the Hare Krishna movement, drew this response from a fellow Krishna devotee.
Sir, I have just read your very well-written article about my godbrother, Siddha Vidya. Sid's personality, his dedication and devotion in serving God are nothing but glorious! I just really thank you for the great way you presented Siddha Vidya's life to the public for their appreciation of such a great soul. Siddha Vidya's remarkable life as a devotee of Krishna will be heard about, talked about and remembered in the future Hare Krishna movement for hundreds of years to come.
I met Steve/Sid in person only once, but was struck by his kindness and humility. As you know, his life was going off the tracks with drug abuse when Krishnas found him long ago.
His sister, Karen, told me that Stevie was out one day chanting and distributing literature in Miami and got a big kick out of seeing his dad, Phil Sokolof, on the front page of USA Today.
Phil was featured for his work nationally fighting cholesterol. Father and son each made a mark in their lives.
Matthew Hansen recently profiled Kaitlyn Maria Filippini, a talented local violinist with a neurological condition known as synesthesia. In her case, synesthesia causes her to see sound as color. The column prompted several responses from readers.
I was SO excited to read your story in Saturday's OWH about the girl who had synesthesia because my 23-year-old daughter, Justine, also has it! Justine graduated in May from Creighton with a psychology major and an anthropology minor. She is currently a grad student in the occupational therapy program at CU. She will receive her doctor of occupational therapy degree in December 2015.
Like Kaitlyn Filippini, my daughter learned about her "gift" somewhat recently. I believe it was about two years ago while taking a psychology class that the professor talked about synesthesia. My daughter had the same reaction as Kaitlyn, "You mean everybody doesn't see colors like I do??" And like Kaitlyn, Justine has learned not to mention what she "sees" because people can't comprehend what her brain does.
It is very interesting to hear Justine describe how her brain "sees" words on a page, the hours in a day and the months in a year. (I believe she said midnight is at the top and the time goes counter-clockwise. The months of a calendar are also in an oval shape.) We know of no one else in our family that has the condition.
I'm glad you and your daughter enjoyed the column. I am now utterly fascinated with synesthesia and its various forms, which include people who actually "see" days of the week as personality types and other people who "taste" sound. It's also fascinating to think about how Kaitlyn's synesthesia co-mingles with her musical ability.
Kaitlyn told me that improvisation is relatively easy for her. She hears another musician playing something that looks orange to her, so then she plays something that looks orange, too.
The brain is a bizarre instrument that we still barely understand.
Erin Grace's profile on Rich Koeppen, a man who devoted himself to the poor only to wind up that way himself, drew responses like this one:
I was very touched by your story on Mr. Koeppen.
Do you know if anyone is taking donations for him or is there a way to reach him?
Thank you for your note and your desire to help.
Yes, there is a way to help Rich. The Stephen Center shelter in south Omaha is taking donations for him. You can send them to the shelter, 2723 Q St., c/o Del Bomberger, executive director. Please note the donation is to go to Rich.
Erin's story about an Omaha family whose three children can't eat most real food drew a lot of "me toos" like this one:
Thank you so much for the article on EoE. (Eosinophilic esophagitis). My son has been diagnosed with it 3 years ago and after several failed attempts of treatment we are traveling to the Denver specialists in April. It was great to see that I am not alone in the finicky eating and lack of sleep that this disease creates. It can seem very exhausting and overwhelming at times.
Thanks for writing. A number of families suffer because of this. For more help or support, feel free to contact Scott and Sarah Aurit of Omaha, at saurit@yahoo.com and sarahaurit@marykay.com. Another resources is the American Partnership for Eosinophilic Disorders (www.apfed.org). Good luck in Denver. I'm sorry your son has to go through this.