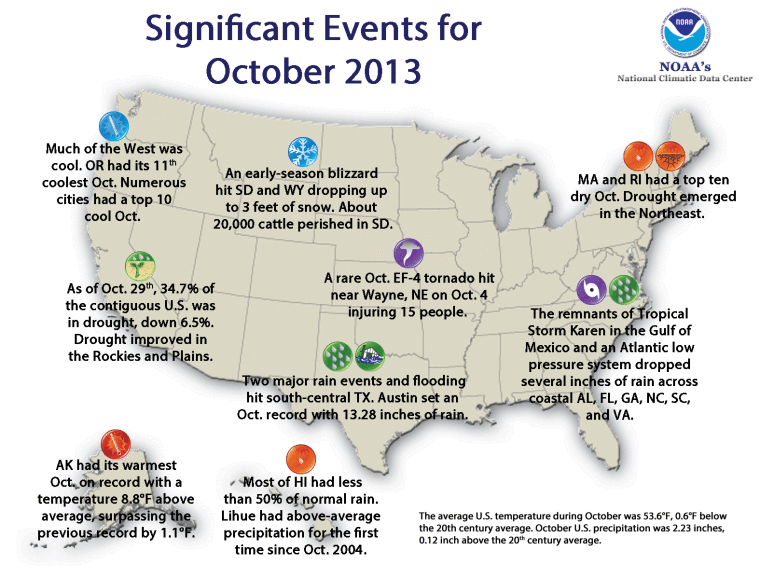 Last month, Nebraska experienced its eighth-wettest October in 119 years.
The state was in a pocket of unusually heavy precipitation, according to the National Climatic Data Center. The Dakotas and Wyoming also had top 10 months for moisture.
Minnesota, Wisconsin and Kansas were notably wetter than normal but didn't experience a top 10 month.
Iowa, by contrast, was near normal. It was Iowa's 47th-wettest October.
Nationwide, it was the 50th-wettest October on record, according to the climate center.
---
Current conditions and forecast