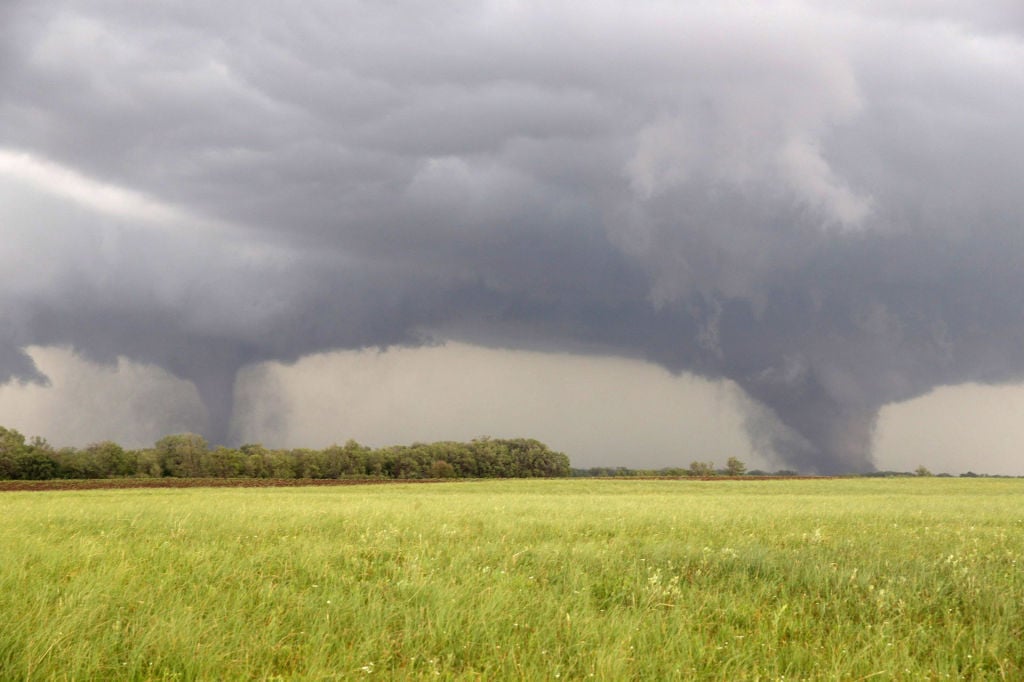 NORFOLK, Neb. — Troy and Amy Kremlacek had been in the basement of their home outside Stanton for about 30 seconds, lying on top of the children they care for, when the house started caving in.
They heard the sounds of a tornado, coming like a freight train, and the sirens from town. They started moving the children from their in-home day care to the basement and dived on top of their son and the four other children in their care.
Troy was struck in the head and briefly knocked unconscious. Amy felt a furnace land on top of her leg. They were trapped as the storm roared past, then grew quiet.
She called 911, and they waited.
"We knew we lost everything," she said. "I'm just glad the kids were OK."
And the children were prepared: Two weeks ago, they had a drill of sorts, the last time the town had tornado warnings sound.
Officers from the Stanton County Sheriff's Office freed them from the wreckage Monday, about an hour after the storm.
The children were all unhurt. Troy suffered a head injury. Wife Amy was treated at Faith Regional Health Services in Norfolk and released.
Sitting in a wheelchair as her husband rested in a neck brace, Amy said she couldn't believe that anyone would willingly chase a tornado.
"I know now I could never do that," she said.
Lori Webster, an EMT with Stanton Rescue, heard the rescue call and knew immediately it was her brother Troy's house. She responded and helped extricate them from the basement.
"The children were little troupers through the whole thing," she said.
Gladyce Kremlacek, Troy's mother, said the devastation around the house was significant.
"The power poles looked like toothpicks and were twisted up out of the ground," she said.
Troy and Amy were looking into renters' insurance, Amy said, but they hadn't gotten a policy yet.
Troy had been through something like this before: He lost a house in 2001 to an electrical fire. His 3-year-old son, Troy, died in the fire.