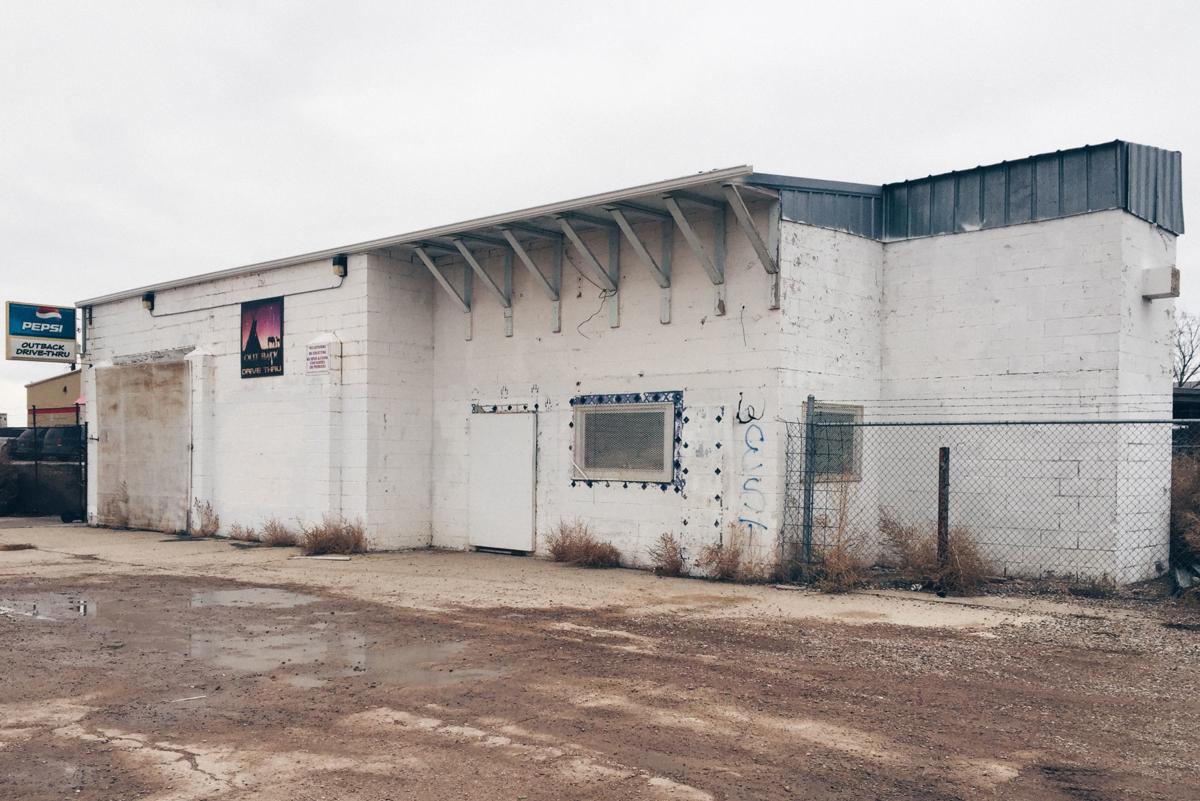 LINCOLN — Artisans may soon replace alcohol at one of the notorious — and now closed — beer stores in Whiteclay, Nebraska.
A nonprofit group recently purchased the former Arrowhead Inn beer store in Whiteclay and has plans to convert it into a "makerspace" where quilters, jewelry-makers and other artisans can produce items for sale.
The purchase was hailed a "first step" toward converting Whiteclay into a place known for "good," as in creating jobs, rather than "bad," as in fueling the alcoholism and alcohol-related problems on the adjacent and officially dry Pine Ridge Indian Reservation.
"This is an exciting day for Whiteclay. There's kind of a new Whiteclay and new hope," said Jon Ruybalid, an attorney who practices law in Phoenix and in Henderson, Nebraska, and who is president of the nonprofit Whiteclay Makerspace.
This summer, the nonprofit obtained a $243,000 grant from the U.S. Agriculture Department to purchase the beer store and adjacent property.
About $50,000 is left to remodel the concrete-block structure and to buy equipment like sewing machines and saws.
But the group hopes to raise another $35,000 to finance the operations and create a gallery and an online store. Donations of equipment to fill the 3,600-square-foot main structure are also being sought.
"I'd love for a group to say 'You need a Bobcat? We'd love to get you one,' " said Ruybalid, who owns a house in Henderson.
The beer stores were shut down 20 months ago, and one of the ideas to redevelop the unincorporated town adjacent to the reservation was a makerspace for local artisans and crafters, who are sometimes hampered by the lack of good equipment and supplies.
"They (the artists) need 100 percent support, they need someone to be there for them," said Norma Blacksmith, a quilter and member of the Oglala Sioux Tribe.
Frank LaMere, a Native American activist from South Sioux City, Nebraska, who called for closing the Whiteclay liquor stores two decades ago, said much more than a makerspace is needed.
The land on which Whiteclay sits should be returned to the Oglala Sioux Tribe, he said, and a facility to treat fetal alcohol syndrome, which is rampant on the reservation, must be established.
LaMere has also advocated for a Whiteclay memorial to be erected to remember those who died in the village.
He said the makerspace should open in spring 2019. Volunteers have offered to clean up the site and paint the building, he said. For more information, go to whiteclayredo.com.