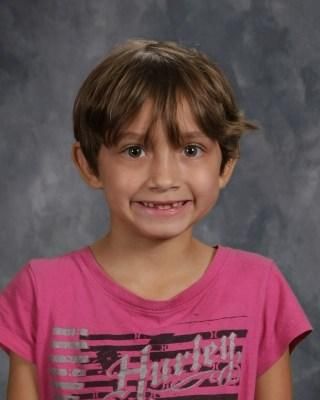 An 8-year-old Fremont girl's death last month was caused after a television fell on her, according to autopsy results released Thursday.
Eva Imus was pulling out a drawer of a dresser March 25 in her family's home when a large tube-type television fell on her, Fremont Police Chief Jeff Elliott said.
While taking Eva to Fremont Health Medical Center, the babysitter was involved in a wreck. Officials do not believe that the wreck contributed to Eva's death, Elliott said.
Eva suffered blunt trauma to the skull, causing excessive fluid and swelling to the brain and a hinge-type skull fracture.
Eva was not conscious after the accident and was pronounced dead at the hospital, Elliott said.
Eva was a second-grader at Bell Field Elementary School, where a principal had said she was "always giving hugs."
Survivors include six siblings and both parents.