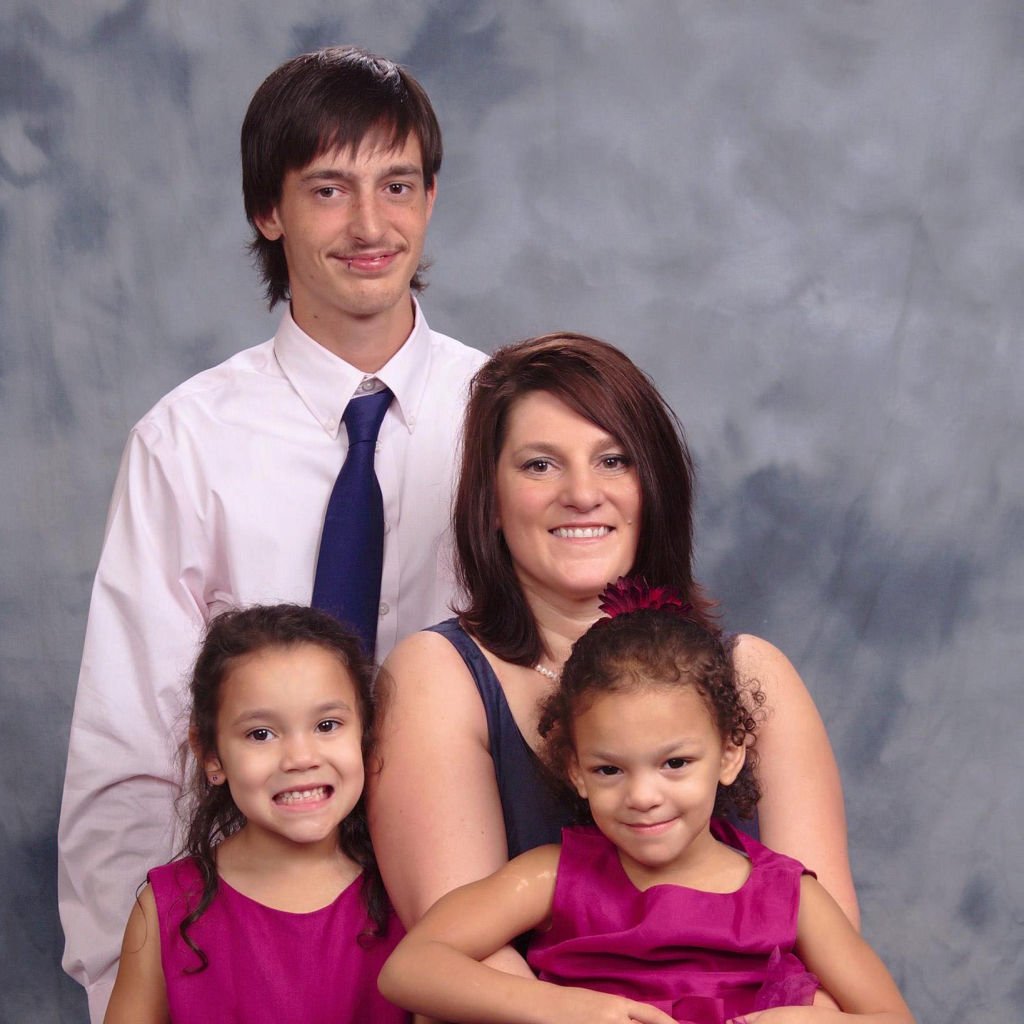 Standing in a corner of their basement, 69-year-old Kay Labenz tried to shield her disabled husband as the tornado raged overhead.
The sky roared, windows blew out and concrete blocks fell around them. Kay squeezed her eyes shut and prayed.
Just one block away stood a mobile home with no basement where daughter Kandi Murphree and her three children, son Cody and daughters Calista and Robin, lived.
Well, the two little girls practically lived with Grandma Kay and Grandpa Les.
Gentle caregiver Calista, 5, who wanted everyone to call her "Doctor Cali" because that's what she was going to be someday, and rambunctious, full-of-energy Robin, 4, whom they all called "Peanut," spent a lot of time with their grandparents. Their mother worked the early shift at a truck stop in nearby Wayne, and their 21-year-old brother also had a job in Wayne, shingling roofs.
The Murphree family was new to Pilger. Kandi, who was raised in Kansas, had spent much of her adult life in Alabama. Then Kay said she could use some help. Les, who is 74, has a muscular problem that makes walking difficult. Kay had to have back and shoulder surgery.
In February, Kandi and the girls moved from Alabama to Pilger, into the Labenz home at 200 S. Main St., to help out.
A couple of months later, Kandi got her own place, a three-bedroom trailer about a block away, at 100 N. Main St.
Having everyone so close was a blessing. Kay and Les got to spend time with the kids. Kandi got help with child care.
On Monday, Kandi finished her shift at Prime Stop in Wayne and drove home to Pilger. Around 3 p.m., she picked up her girls from her mother's home and took them to their place down the street.
An hour later, Les' son called Kay and Les with a warning. Storm's headed your way. Get to the basement.
Kay, who had poked her head out the door, thought the sky didn't look too bad and scoffed.
Les said let's go anyway.
It seemed to take forever to get to that basement, and they barely made it in time.
As the sirens screamed, Kay pushed Les up against the corner of the wall, stretching herself to cover him.
She remembers the roar. Then the dust. Then how, in seconds, it was all over.
The tornado just came and went so fast that it hardly seemed real.
When Kay opened her eyes, she saw they were OK. Then she saw their basement filled with other people's stuff.
Then Kay saw sky and the tornado, moving farther away. The funnel was huge.
All Kay could think about was her daughter and the little girls. She tried to climb out, but Les told her no, she might fall.
An hour later, a relative got there with a ladder, and the two emerged to find their world erased.
Their house was gone. A neighbor's house was turned kitty-corner and sitting on top of the hedgerow. The co-op grain bins were torn and scattered.
Kay began heading toward her daughter's place, but the mobile home had just disappeared.
Someone turned her around and wouldn't let her go any farther.
That scared her to death, and Kay tried to find out what happened. The news, like all the debris, swirled around them in bits and pieces.
Kandi and the girls had been found on Main Street. Kandi was found lying there. Cali was found lying there. Robin was found running, running for help.
Kay frantically called hospitals but got no answers. She called her grandson, Cody, who had been in Wayne when the tornado struck.
Most victims had been taken to Faith Regional Medical Center in Norfolk, so Kay sent Cody there.
Cody waited and then finally got a grim answer. Here was Peanut, safe and basically OK. She's a tough bird, Cody's grandmother would later say.
And here was Cali. She would have turned 6 in September. She would have started kindergarten in the fall.
Cody had to say, yes, that is my sister. That is Calista Dixon.
Meanwhile, no one seemed to know anything about Kandi. Kay heard that her daughter was taken to Omaha, but where?
She called Omaha hospitals and was told about Jane Does. The lack of information was almost intolerable, and it took some haranguing on the part of a sister-in-law, who got an answer. Kandi was at Creighton University Medical Center in critical condition.
On Tuesday afternoon Kay arrived at the hospital to see her 40-year-old daughter fighting for her life.
Kandi has brain and leg injuries and, as of Tuesday evening, remained in a medically induced coma.
The image of a tornado's power appeared in news accounts all over the country on Tuesday. There was video footage of the twin terrors, measuring in as EF4 and EF2. There were photographs upon photographs of ruin. Grain bins stomped and tossed like pop cans. Houses splintered. Trees stripped into ugly, pointed swords.
But nothing conveyed the ultimate loss more than an Associated Press photo of two rescuers tenderly ferrying a gravely injured child.
That child, we learned Tuesday afternoon, was Cali.
On her mother's Facebook page, Cali is very much alive. She and Robin sit in Christmas pajamas on Santa's lap. She and Robin wear shiny tiaras. She and Robin pose in matching fuchsia dresses with their brother and mother for what is probably one of their last family photographs.
Her father, Elijah Dixon of Alabama, is on his way to Nebraska. When he gets here, they will begin planning a funeral.
Kay can't begin to make sense of any of this.
"We are at our wits' end," she says.
When asked what she needs, you realize that the answer is too big.
They need everything. They need clothes and money and a place to live.
What they need most, of course, is gone forever.
The tornado took what cannot be replaced.