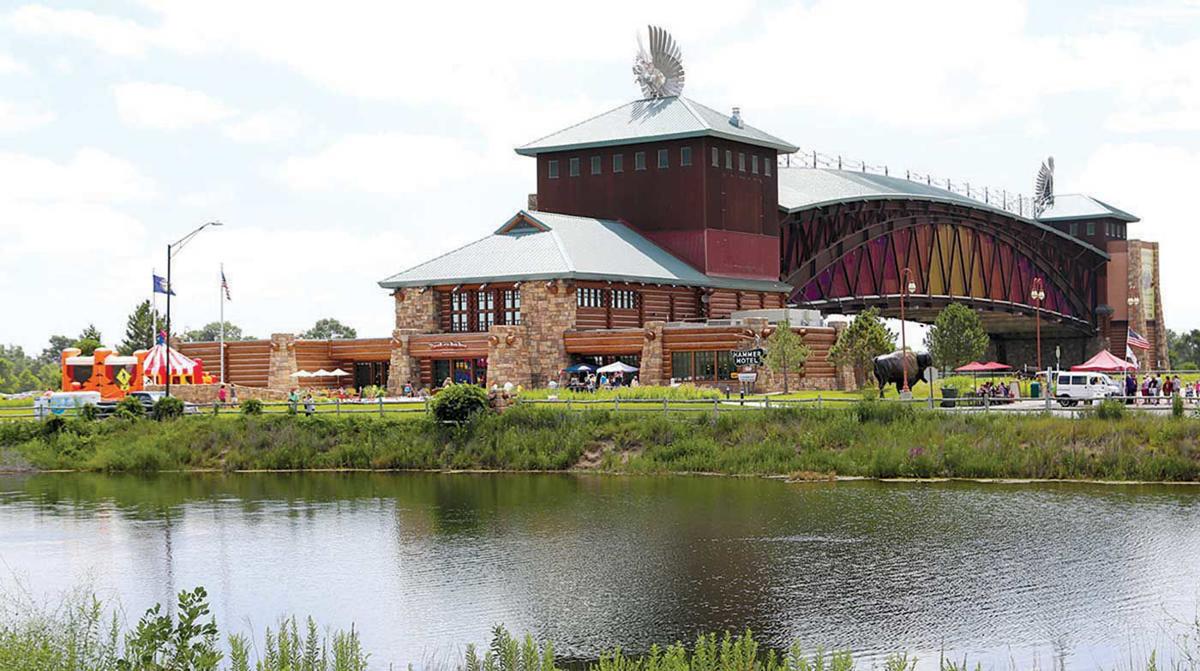 KEARNEY, Neb. — For the first time since it opened in 2000, the Kearney Archway is in the black.
Executive Director Eric Hellreigel said Tuesday that the arch's operational revenues of $799,393 exceeded expenses by nearly 3 percent in 2017.
"This is the first time in 17 years we've been able to say that," Hellreigel said about revenues exceeding expenses.
Operational revenues include tickets, gift shop sales, school programs, facility rental and other daily income, said Sharm Loeffler, the arch's business manager.
In addition to its operational revenues, the arch receives annual subsidies of $150,000 from the Kearney Area Visitors Bureau and $75,000 from the City of Kearney. In the past, some of that money helped cover operational expenses, Hellreigel said, but now that the arch's operational expenses have been considerably reduced, the Visitors Bureau and city subsidies are covering deferred maintenance.
In addition to the subsidies, the arch has benefited from money provided by the Archway Society, which is made up of friends and private donors to the facility. The society provided funds so the Archway could repay vendors and investors in 2013, when the attraction filed for bankruptcy.
Investors, who built the attraction across Interstate 80 for $60 million, and unsecured creditors accepted a $140,000 settlement, and ownership shifted to The Great Platte River Road Archway Foundation, which still owns the facility.
The City of Kearney currently manages the arch.
Hellreigel said the city staff has adopted a feeling of ownership of the attraction. "This is really a citywide effort, a team approach out there."
Reducing insurance and utility expenses put the arch on the path to profitability, and now subsidies from the Visitors Bureau and city are being used to address longer term maintenance projects.
With attendance and revenues climbing, and with Kearney's east Interstate exit now funneling about 43 percent of the visitors to the arch, Hellreigel said the operation has been stabilized and is pursuing new revenue and marketing opportunities.
Last week, the arch installed a sluice so visitors can see what panning for gold was like 150 years ago.
The Archway staff and supporters are looking ahead to the attraction's 20th anniversary in two years.
"We are on a positive trend in regards to attendance," Hellreigel said. "I wanted our decisions to put us on a sustainable path. I think the stigma of the Archway has shifted in this community."