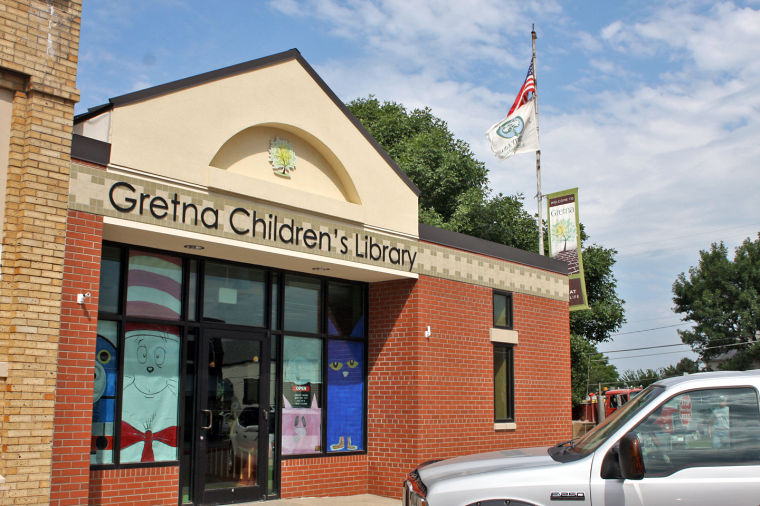 Gretna Libraries Director Krissy Reed doesn't know how to do a back flip, but she says she'll find a way to do one the day a new library becomes a reality.
She has plenty of time to learn — that day remains in the uncertain future. But news of a $10,000 grant for a study has lifted the spirits of Reed and Gretna city officials.
They hope the grant is a major step toward getting a new library facility and community center off the ground.
The city will receive $10,000 from the Nebraska Department of Economic Development to pay for an architectural design study for the project. Gretna is one of 14 cities and villages that will share about $2.1 million in state aid from the Civic and Community Center Financing Fund.
City Administrator Jeff Kooistra learned June 30 that Gretna would be awarded the grant.
"It's wonderful," Reed said. "Hopefully we'll be able to do some research on what the community needs and what the library needs."
The ultimate goal would be to build a bigger library that not only will accommodate today's needs but also the growing needs of the community, Reed said. And that new facility could be connected to a community center space for meetings and private events.
Back in 2010, the city's strategic plan listed a new library and a new community center as two of its 15 goals.
Right now Gretna has two library buildings: the main library on South Street and McKenna Avenue and the children's library on McKenna Avenue and Wallace Street. The buildings are three blocks apart.
Reed called the situation "inconvenient" for visitors as well as library staff. The library doesn't have enough staff to keep both locations open all day every day, so the two buildings' operating hours are staggered.
Space also is an issue, Reed said. The library buildings already are too small for the Gretna community, which is growing quickly. There isn't room for programming or for growing the library's collections, she said.
The main library is about 2,000 square feet, and the children's library is about 1,500. In the summer months, about 400 people a day use one library facility or the other.
"It's been crazy already," Reed said.
The library staff has rearranged furniture and added shelves to bookcases to create more space, but they're running out of options, Reed said.
Kooistra said the next steps will be forming a committee and hiring a consultant to conduct the study. The grant covers half the study, he said. The city, Friends of the Library and the Gretna Library Foundation all will pitch in to cover what the grant doesn't.
After the study is completed, the city can apply for more grants to fund construction.
"It sounds like we're ready to roll," Kooistra said.