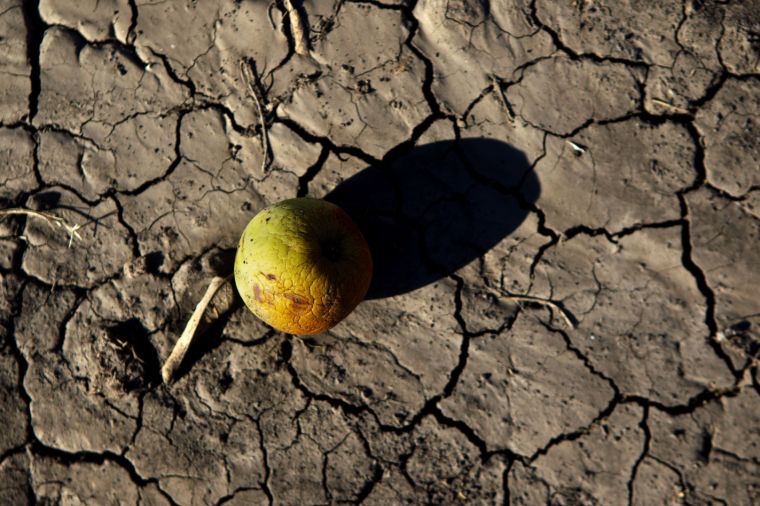 The Omaha-Council Bluffs area has slipped into severe drought, and Lincoln could be next in line as meaningful rains continue to miss the region.
Omaha is on the western edge of an area of worsening conditions in Iowa.
The National Drought Mitigation Center said severe drought now encompasses Douglas and Sarpy Counties and most of Saunders County in eastern Nebraska.
Severe drought also can be found in about a quarter of west-central Iowa, including Pottawattamie County.
Central Iowa has received less than half of its normal rainfall this summer, according to the Midwest Regional Climate Center.
In the past week, the percentage of Iowa in drought has nearly doubled. About 60 percent of the state is in drought, up from 35 percent a week ago, according to the drought center.
Rains have bypassed much of Iowa because the storm track has been too far north, traveling through the Dakotas and touching across northeast Iowa, said Brad Small, a meteorologist with the National Weather Service.
As an example, Small pointed to the difference in rainfall between Waterloo, Iowa, where 10.62 inches have fallen this summer, and Des Moines, where 5.23 inches have fallen. Waterloo is about 90 miles northeast of Des Moines.
Small said the sudden jump in drought conditions in Iowa in the past week reflects the combined effect of a particularly dry August and the recent extreme heat.
Overall, though, conditions in Nebraska have been far worse than in Iowa.
Most of Nebraska would have little sympathy for the Omaha area, because most of the state has been in severe drought or worse since last summer. Omaha and southeast Nebraska have been the only areas to enjoy a break from drought this year.
About 91 percent of Nebraska is in drought, according to the drought center.
Al Dutcher, Nebraska state climatologist, said Lincoln has been at the intersection of abnormally dry weather and moderate drought and could fall into the severe category of drought by next week. That would likely occur if the city misses out on the rain moving through the region this weekend.
Dutcher said the 10-day forecast generally offers little promise of real relief, even though rain could come Saturday night into Sunday.
He said forecast models indicate this weekend's rain might bring only a fourth of an inch to a half-inch of rain. After that front moves through, there's little chance of a repeat of rain until the following weekend.
While hopes for drought improvement are pinned on September, Dutcher said, rain would be a mixed blessing. The land needs the rain, but a wet fall would impede the harvest.
Kathleen Cue, a horticulturist and educator for the University of Nebraska-Lincoln, advises homeowners to give their yards a good watering and to keep it up.
"Water until the ground freezes," she said.
Be the first to know
Get local news delivered to your inbox!