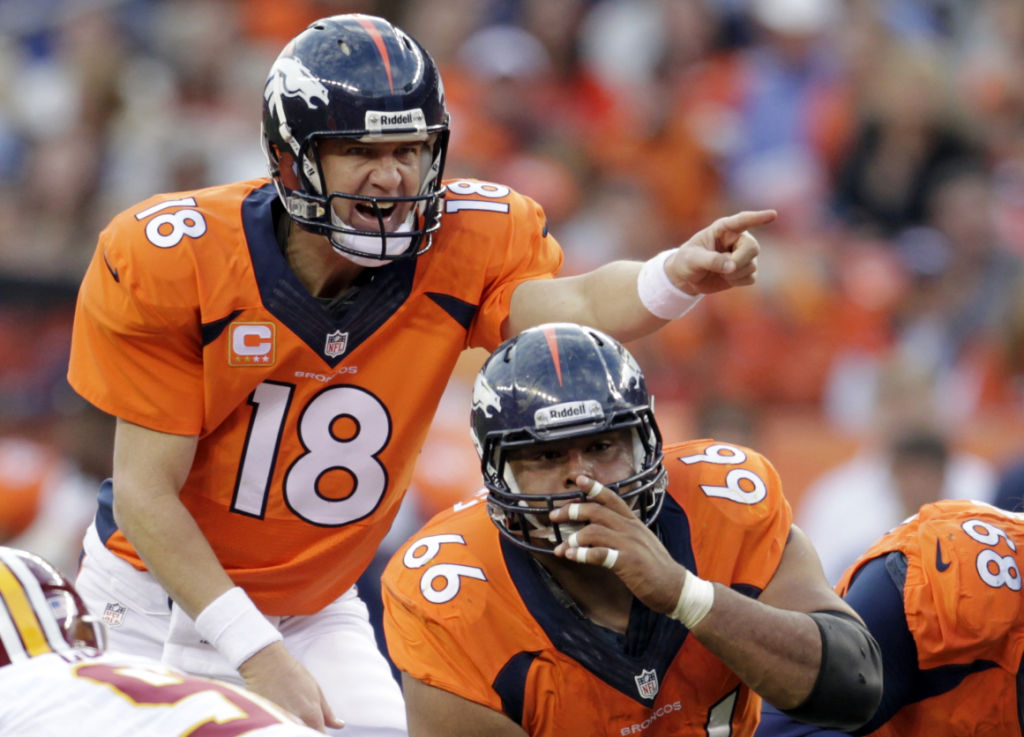 Even though Peyton Manning didn't use "Omaha!" much to audible signals in the Super Bowl, 17 Omaha companies are combining to send a check totaling $67,300 to his PeyBack Foundation.
The companies had agreed to donated a combined $1,700 for every time Manning shouted "Omaha!" in the Super Bowl on Sunday, but — unlike previous playoff games on CBS — his audibles were difficult to hear on the Fox broadcast.
Eight companies had pledged to donate for the Jan. 19 game, which came to $24,800. Nine more signed on to donate on Super Bowl Sunday.
Because Manning apparently didn't say "Omaha" very often and it was hard to hear in any case, all 17 agreed to donate $2,500 each, for $42,500.
The combined amount will be donated to his foundation for at-risk children.
"This was a Super Bowl Sunday I will never forget — for once, I got to root for Omaha," said David G. Brown, president and CEO of the Greater Omaha Chamber of Commerce. "Peyton didn't bring home a win, but his foundation scored big. We thank our 'Omaha Peysback" businesses for their generosity and for demonstrating, once again, how Omaha is truly a champion-caliber community."
Copyright 2014 The Associated Press. All rights reserved. This material may not be published, broadcast, rewritten or redistributed.