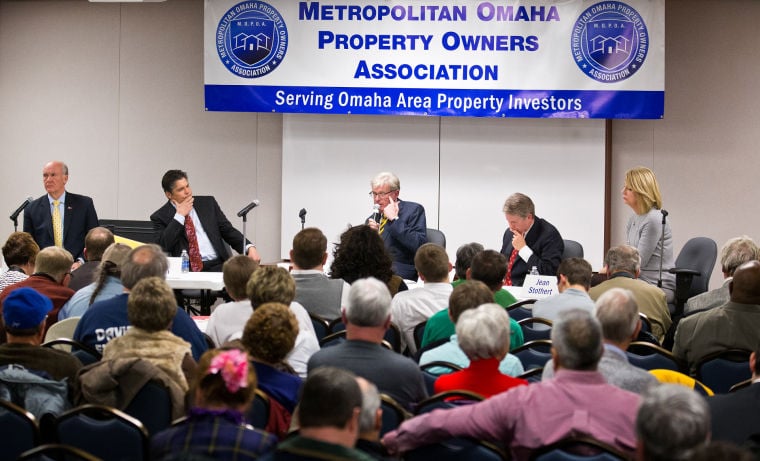 City Councilwoman Jean Stothert's mayoral campaign says it has $240,000 in its war chest for the spring election.
Stothert's campaign raised $330,000 in 2012 — a figure that includes roughly $100,000 from Stothert's City Council campaign fund.
Stothert's campaign said much of its spending was on office space, staff and research. The campaign declined to identify specific donors ahead of a finance report deadline later this month.
One of Stothert's rivals, former Council President Dan Welch, has raised more than $280,000 since he announced his run for mayor in July. That figure includes $12,000 left over from his council committee, according to a campaign finance report Welch plans to file with the state.
The other four mayoral candidates, incumbent Jim Suttle, have yet to disclose their fundraising from 2012. Mayoral candidates must file with the state by Jan. 31.
In 2008, Suttle defeated former Mayor Hal Daub in a race that saw the two campaigns spend a combined $2.1 million.
Among Welch's major contributors are Pete Ricketts, a former TD Ameritrade executive, who gave $15,000, and Thomas Barker, CEO of West Corp, who gave $10,000. Former World-Herald Publisher John Gottschalk gave $5,300.
Other donors include two children of former Mayor Mike Fahey. Brian Fahey gave $2,500, while Regan Muhs gave $500. Both are registered as Democrats.
City Councilman Pete Festersen already filed his campaign finance report, showing $145,605 in his campaign account at the end of 2012. His contributors include philanthropists Dick Holland, Walter Scott, Ken Stinson and Mike Yanney.