The message has been drummed into teachers' heads.
If you see something, say something.
Robeson continued to sexually abuse his 14-year-old former student for seven months before the abuse was discovered by her neighbor.
The outcome may have been different, however, had another agency been tipped off.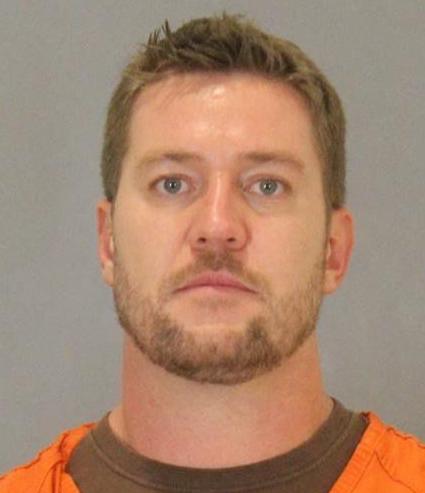 Robeson's actions could have been investigated by the Nebraska Department of Education, which has the power to discipline certified educators for actions that fall short of sexual assault but violate professional ethics.
Nebraska Commissioner of Education Matt Blomstedt, who leads that department, said he never knew of the CPS call.
Under current state law, if Child Protective Services receives a hotline call and determines the child hasn't been abused or neglected, and police see no evidence of a crime, then no investigation is launched.
That was the case at Davis, where the teacher's touchy-feely manners with kids raised eyebrows but never triggered a formal investigation.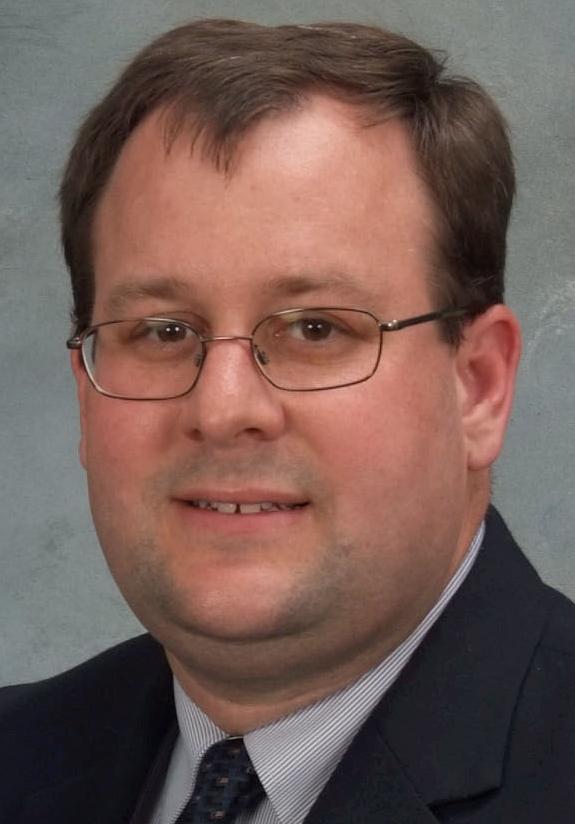 Although staff expressed numerous concerns internally about his behaviors, school officials never separated Robeson and the girl, or launched a formal investigation to find out what was going on between them.
After a World-Herald story Dec. 15 detailed the abuse that occurred at Davis, Blomstedt said he wants to find a way for CPS to alert him when callers raise suspicions about an educator.
"I can actually get someone removed from the classroom for an ethical violation even if there isn't a criminal case to be had," Blomstedt said.
Under state law, CPS can share a caller's information only with police or the county attorney.
"We're not able to share information within our reports with other agencies," said Amanda Nawrocki, child and family services administrator over the hotline.
Blomstedt acknowledged that the sharing would require a change in the law.
"If it means legislation, then I would like to explore what that could look like," he said.
If an arrangement to share information can't be worked out, Blomstedt said, then CPS should at least have callers contact his department and fill out a complaint when a teacher is involved.
Staff members reported concerns about the teacher's behavior with girls, but school officials never separated him and the student, or launched a formal investigation into his behavior. Despite that, a federal judge sided with OPS on a lawsuit alleging the school district violated the girl's constitutional rights to be free from sexual harassment under Title IX.
Over the years, Nebraska teachers, principals and coaches have been disciplined for violating professional boundaries with students — the kinds of acts that experts say can signal grooming by a sexual predator.
Discipline can range from a private letter of admonishment to a public reprimand, suspension and permanent revocation of their certificate.
Under rules for the profession, educators must exhibit "good moral character." They are prohibited from sexually harassing students or exploiting their professional relationship with students for personal gain or private advantage. In addition, they must not "commit any act of moral turpitude" — that means immoral acts.
In the Davis case, the teacher reported to CPS that Robeson engaged in a lingering hug with a girl and that she had seen Robeson poke the victim in the stomach in a hallway and touch her shoulders as if he were giving her a massage.
What's not widely known, Blomstedt and other state education officials said, is that educators are obliged to report any known acts of moral turpitude by a colleague to the state education commissioner. If they don't, they put their own certification in jeopardy.
Blomstedt said his department may have to do more to inform educators about their duty to report suspected ethics violations by colleagues.
One advantage to alerting the department, he said, is that state investigators may be able to recognize patterns of behavior better than at the local district level.
That could help prevent bad actors from moving from district to district when they get in trouble, preventing what's termed "pass the trash."
"If I got a report on the same person later, I'd know I got that report, and it gives me a chance to be able to start to act on it," he said.
Brian Halstead, a deputy commissioner in the department, investigated and prosecuted educators for violations from 1990 through 2017.
The department will take complaints directly from anyone, he said.
"I told everybody who would call me: Make a report. File a complaint. You cannot get yourself in trouble by reporting. The surest way to get yourself into trouble is to not report."
Andy Rikli, superintendent of Papillion-La Vista Community Schools, is the former chair of the Nebraska Professional Practices Commission, or PPC.
The commission conducts hearings on suspected teacher misconduct uncovered by department investigators. It can issue admonishments or reprimands, and recommends more serious discipline to the Nebraska State Board of Education.
He said it makes sense for CPS to share what it knows.
Rikli said that while the most immediate concern for teachers who suspect abuse is to call police or CPS, a school's involvement shouldn't end there.
"I think as a school district we would be very interested in doing our own investigation," he said. "It may not rise to the level of a PPC or a criminal complaint. But there may be some ethical things or policy things that a teacher or professional violated, and we want to get to the bottom of it."
He said he believes that the teaching profession in Nebraska has done a good job impressing on new hires their legal obligation to report to CPS but could do better reporting professional misconduct to the state.
Maddie Fennell, executive director of the Nebraska State Education Association, said she would support CPS sharing information with the Department of Education investigators.
Sign up for World-Herald news alerts
Be the first to know when news happens. Get the latest breaking headlines sent straight to your inbox.
She said the department should shift its investigative efforts toward teacher misconduct and away from disciplining teachers who've left their jobs before their contact is up — what's known as abrogation.
Teachers who break their contract and leave a district mid-year typically face suspension of the certificate for one year.
"I understand districts are struggling to keep people in their contracts, but they need to look at the why behind people leaving," Fennell said. "They're not leaving because they're getting offered $10,000 more. They're leaving because they're mentally and emotionally exhausted, and they've had it."
Blomstedt said abrogation cases don't sap a lot of investigative time, but they do take administrative time. He said he's trying to streamline those processes.
Fennell said the state teachers union needs to examine whether it can do more to educate its members about reporting their concerns, beyond just calling CPS.
"You have a professional responsibility to go to CPS," she said. "But maybe we need to be thinking about what happens if … your spider senses are going off. What do you do? How do you address this?"
Renee Hyde, a former assistant superintendent at Papillion-La Vista, now trains would-be superintendents and administrators as an associate professor at the University of Nebraska-Lincoln.
Sharing between CPS and the department makes sense, she said.
"I truly do think that's a good idea, because the statistics of abuse occurring at the hands of a trusted teacher or a coach, those statistics are way too high, and we must deal with it as a profession," she said.
There needs to be some confidentiality in the process, and innocent educators have to be protected from needless harm, she said.
Hyde said people have a natural reluctance to report because no one wants to believe their colleagues are capable of such behavior.
It takes a lot of evidence to override one's beliefs, she said.
"We have a tendency as a human race to see what we believe, as opposed to believing what we see," she said.
Notable crime news of 2019
Read about some of the biggest and strangest crime stories in Nebraska and western Iowa.