Contract negotiations usually don't draw much of a crowd. 
But one night this month, the three-hour session between the Omaha Public Schools and its teachers union seemed to be the hottest ticket in town. 
More than 150 teachers and their supporters, all dressed in red, filled the board room at OPS headquarters to watch two small negotiation teams hash out big decisions: the terms for a new one-year contract that could impact teacher salaries, workloads and health benefits. 
The standing-room-only crowd underscored how the district's current budget woes — largely driven by catch-up payments to the district's badly underfunded pension system — are causing some teachers to worry they could face wage freezes and other concessions.
The more than 4,000 teachers make up more than half the district's budget.
School administrators and support staffers are already experiencing such freezes this school year as the district made the latest of many stepped-up pension payments. Some say this year's budget cuts and fear of future ones are already affecting staff morale.
In that way, the pension problem was the elephant in the crowded room at the negotiating session. 
"You need to get creative," OPS attorney and chief negotiator Megan Neiles-Brasch told union representatives. "The district does not have money."
The ripple effects of the Omaha School Employees' Retirement System shortfall could be felt for years by students, teachers and, with the possibility of higher property taxes on the table, taxpayers.
The district cut nearly $30 million from its 2018-19 budget.
That's on top of the 101 percent employer match the district already pays — nearly $37 million in 2017-18. The state also contributed $7 million that year.
Faced with a pension system funded at only 64 percent of its obligations — a $771 million shortfall — the district will have to make escalating payments in coming years to make the fund sustainable. 
In addition, the district's share of state aid can fluctuate. And the district faces the costs of opening new schools, including an elementary school that will open in midtown Omaha in August and two new high schools slated to open in 2022. 
For this year's budget, the district drew down $21.6 million from its cash reserves, a kind of rainy-day fund, for its $617 million general fund budget. That's not a solution the district can return to over and over again — board policy requires the fund to be maintained at 10 to 20 percent of the previous year's spending. 
"Without any ability to use savings, it's going to be a lot worse this year," board member Ben Perlman said.
OPS officials said they worked hard to keep this year's cuts from hurting students.
The cuts for the 2018-19 school year included:
» The elimination of roughly 180 positions, many of them vacant at the time. That includes 100 paraprofessional positions that weren't filled out of 1,356 positions; about 60 central office positions, including 27 that were vacant, and included people who worked in accounting or information technology; and 21 student support liaisons who helped principals and worked on student issues like attendance.
» The delay of a $7 million elementary English language arts textbook purchase to replace older curriculum materials.
» A $1 million reduction in overtime.
» Reductions in elementary and secondary discretionary budgets, which could fund art supplies or field trips.
» Fewer, centralized summer school locations.
"We need the new schools, but it's going to cost millions of dollars to operate these schools. Money's not falling out of the sky."
— Board member Ben Perlman
With the school year about halfway through, district officials offered their own takes on how the budget reductions have played out on the ground level. 
McMillan Magnet Middle School custodian and former union leader Suzy Anderson knows she's lucky that most school secretaries, cafeteria workers and bus drivers didn't lose their jobs this school year.
Still, Anderson said that support staffers often feel shorthanded, and that can affect kids. If someone calls in sick or jobs aren't filled, that might translate to longer, slower lunch lines.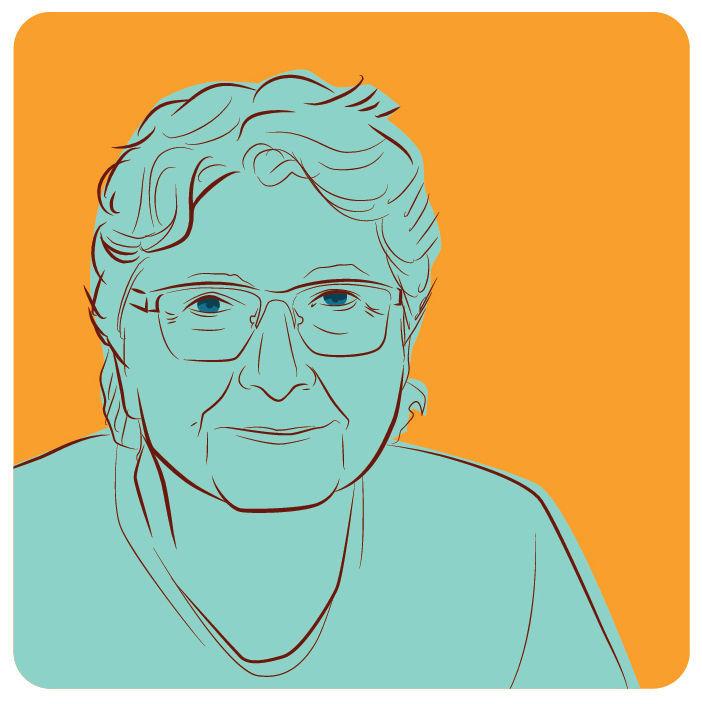 And supervisors are trying to keep overtime down, which makes it difficult when custodians are asked to stay late or come in on weekends to staff basketball games or community events held at schools.
"Morale in OPS is not very good right now," said Anderson, the former president of Service Employees International Union Local 226.
In some schools, printing and publication budgets were stretched before Christmas — that means no more copies for teachers, said Robert Miller, the president of the Omaha Education Association.
"Teachers are feeling the pain," he said.
---
Teachers, supporters fill OPS headquarters board room
Wearing red shirts as a show of solidarity, Omaha Education Association members occupy many of the seats at at a meeting of the Omaha Public Schools board on Wednesday.

---
The reduction of student support liaisons means those who are still employed have been asked to focus on attendance issues instead of administrative tasks, requiring many elementary schools to re-work their lunch supervision schedules, officials said. There also are fewer hands to help principals when they're absent or out of the building.
Parents might wait to receive a call back from school staff — the elimination of some paraprofessional positions has hit school offices particularly hard. And with fewer people in central administration, responses to teacher or administrator requests — like work orders, leave requests or other questions — might take longer. 
Miller, the head of the teachers union, said teachers might have to turn to the Omaha Public Schools Foundation to fund field trips. Paraprofessionals previously assigned to help teachers in one classroom might now split their time across several rooms. 
Nickie Landis, an OPS parent who leads parent-teacher groups at King Science Magnet Middle and North High, said she hasn't noticed volunteer groups being asked to pick up the slack via extra fundraising. 
But a September post on the Dundee Elementary PTO website reminded parents of one of the ongoing fundraising campaigns. 
"The goal is to raise $20,000 to buy new computers for the school," the post read. "Without that money (and because of the big budget cuts system wide at OPS), the school would have to keep using the 10+ year old computers that are running very slowly."
Parents at Joslyn Elementary said they haven't received more funding requests from teachers. But they have noticed a decrease in outdoor maintenance, like mowing and snow removal. 
Board President Marque Snow said he hasn't fielded many complaints related to budget cuts. He said Superintendent Cheryl Logan has been meeting regularly with principals and other school staff to stay on top of concerns.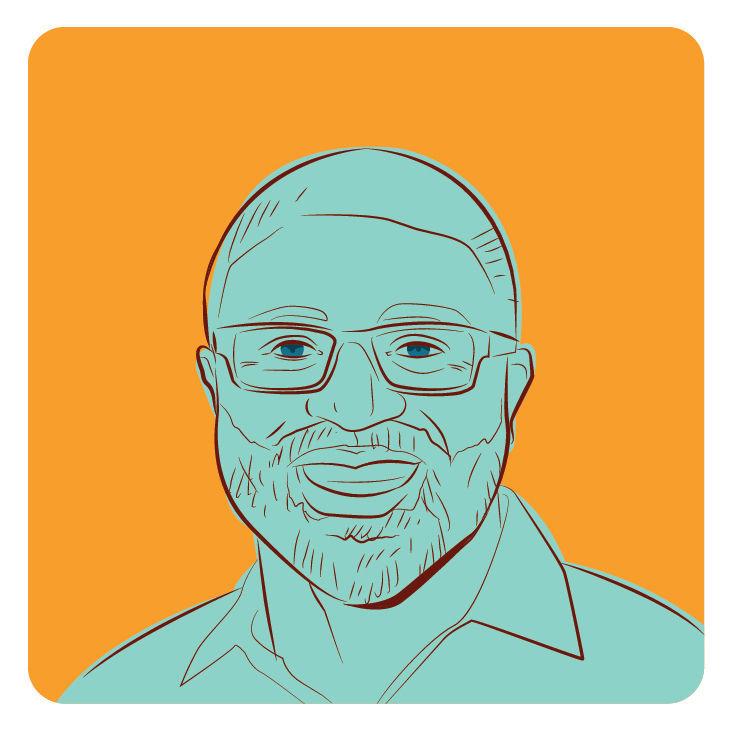 Board member Lou Ann Goding said she's gotten an earful about staff reductions or reassignments at several elementary schools in her northwest Omaha subdistrict, including assistant principals, paraprofessionals and office staff. 
"I'm aware of how challenging it's been for not only parents, but teachers as well," she said. "In my subdistrict, it hasn't been pretty."
Nine elementary schools, including Standing Bear, Boyd, Fullerton, Pawnee and Benson West, saw their assistant principal moved to another school, based on a revised staffing formula that took into account school size, poverty rates and the number of students learning English for the first time.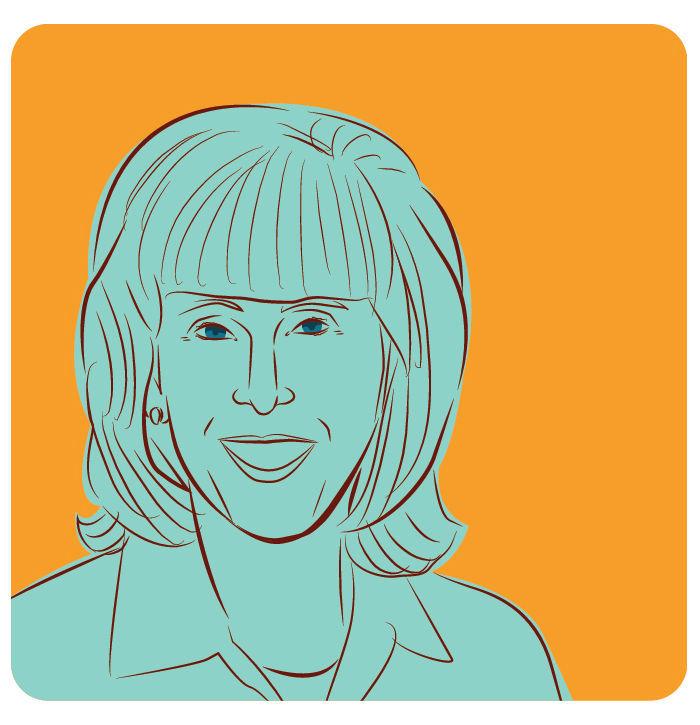 Schools that gained an assistant principal include Wakonda, Miller Park, Druid Hill and Highland. 
Larger staffing and funding questions remain as OPS prepares to build and open more schools.
Last year, OPS's former chief financial officer estimated it could cost an additional $39.2 million per year to operate the five new schools included in a 2018 bond referendum. That estimate includes salaries for teachers and principals, utilities and other expenses. 
"I'm aware of how challenging it's been for not only parents, but teachers as well. In my subdistrict, it hasn't been pretty."
— Board member Lou Ann Goding
Districts do receive extra state aid when they open new buildings, but that lasts only two years. In the past, OPS officials have said they can absorb some additional costs. Some  staff, for example, are not new hires but people who transfer from crowded existing schools. 
Some have continued to question how the district will pay to operate new schools. 
Anderson said, "If you can't afford people now, how are you going to staff these buildings correctly?"
Perlman said he doesn't think the past administration provided concrete numbers on the operational costs. 
"We need the new schools, but it's going to cost millions of dollars to operate these schools," he said. "Money's not falling out of the sky."
Taxpayers could feel the pinch, too. 
An OPS stakeholders group convened by Logan is exploring fixes for the pension system. One idea that's been floated is a levy override that would allow OPS to ask voters to raise more revenue by exceeding the state property tax limit. 
Westside and Millard are currently the only Nebraska districts with voter-approved levy overrides in place. Millard can levy up to 9 cents above the $1.05 general fund cap, and Westside has authority to levy up to 15 cents extra. 
The OPS board hasn't approved or even discussed a levy override yet. Logan in December, in answer to a state lawmaker's question, said a levy override "is something that we will likely consider."
In 2002, OPS voters roundly rejected an override attempt. 
Currently, OPS taxpayers with a home valued at $150,000 pay $1,875 in school taxes. Using the current tax levy — not taking into account any fluctuations in valuations or bond taxes — a 5-cent levy override could add $75 in annual taxes, a 10-cent override could raise current taxes by $150 and a 15-cent override could increase taxes by $225.
Using rough calculations based on OPS's total property tax base, a 5-cent levy override could raise something in the neighborhood of an additional $10.9 million in annual tax revenue, compared to $21.9 million for a 10-cent override and $32.9 million for a 15-cent override.
---
How much can a levy ovverride raise?
Westside and Millard are currently the only Nebraska districts with voter-approved levy overrides in place, but an idea has been floated that would allow OPS to raise more revenue by exceeding the state property tax limit. This data is based on OPS taxpayers with a home valued at $150,000.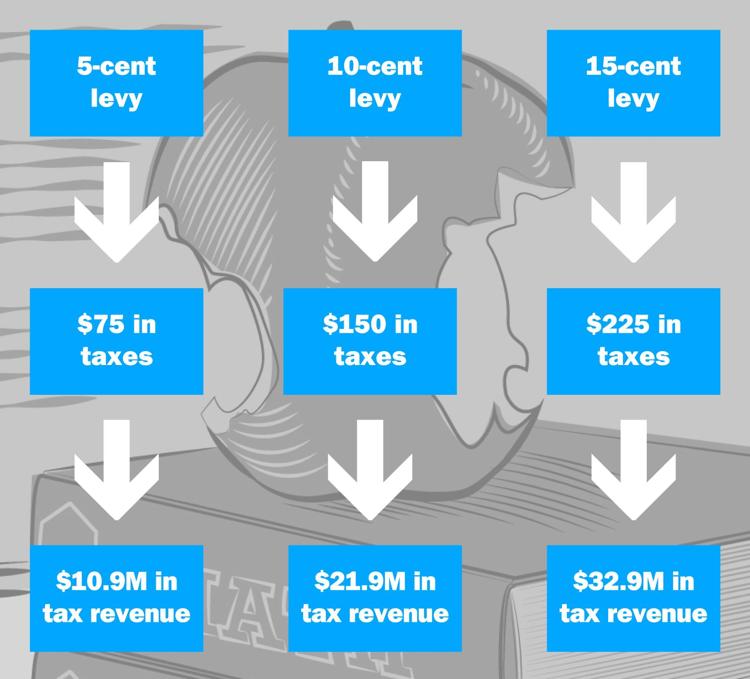 ---
The district hasn't released details yet on budget projections for the 2019-20 school year, including what kind of funding gap OPS will have to close again. Numerous variables can affect school budgets, including state aid allocations, property valuations and federal funding streams. 
The additional payment due this fall is currently estimated at $21.3 million, but it seems likely that figure will rise when the plan actuary's latest report comes out this spring. The plan already had unrecognized losses on last year's report. And with the down stock market in 2018, the current estimate is that OSERS investments lost 4 percent in 2018.
By 2023, the annual extra payment has been projected to reach $28.3 million.
---
Escalating payments
Omaha Public Schools' projected contributions to the pension plan as of Oct. 18. The projections will be updated this spring.
---
Meanwhile, the district and the teachers union are still at the bargaining table. 
Union leaders said at a recent session that they are afraid that pay freezes or an increase in health insurance premiums could lead to an exodus of OPS teachers, or make it harder to attract new ones.
Teachers' representatives walked out of one bargaining session in December, rejecting an offer that lead negotiator and Central High teacher Molly Davies categorized as a "really bad deal and then a punch in the face on top of it."
But in a video update, she asked teachers, in light of the pension plan mismanagement uncovered by The World-Herald, to be patient and keep one thing in mind: 
"In all of that time, the people that have paid into their pension, that have been reliable, that have been trustworthy, that have done the right thing every time, are you."
World-Herald staff writer Henry J. Cordes contributed to this report. 
Be the first to know
Get local news delivered to your inbox!