In return for pictures of a 14-year-old student's naked breasts, a Norfolk student teacher bumped the girl's grade from a 79 to a 95.
A Loup City teacher set up a camera in a locker room to spy on high school girls changing their clothes.
Since the beginning of 2014, at least 56 certified Nebraska educators were caught having inappropriate communication or sexual contact with students.
Their misconduct ranged from sexual intercourse with a student to dinner and a movie with a student.
At least 74 students or recent high school graduates were victimized. In some cases, the abuse occurred years before the perpetrators were caught.
Most perpetrators, but not all, were men.
Those are the central findings of a World-Herald investigation into the problem statewide.
After a series of high-profile criminal and civil cases, The World-Herald sought to find out how often Nebraska educators abused students.
There is no single, central database containing complete real-time records of such misconduct. Records that exist are spread across several different databases from different state agencies.
The World-Herald examined thousands of records from the courts and the Nebraska Department of Education to figure out how many teachers, coaches and administrators were caught and convicted or disciplined.
---
Theft, alcohol abuse among most common reasons Nebraska certified educators lost their license to teach
This table shows how many educators had their certification revoked for reasons other than sexual misconduct with a student. The World-Herald compiled these numbers from state disciplinary records going back to 1990. Source: Nebraska Department of Education.
---
The numbers come with a caveat — these were the cases that were uncovered or reported to authorities. The actual number of perpetrators and victims could be much higher.
A national expert said less than 10% of abused students tell somebody about the abuse because of fear, guilt or a misguided desire to protect the educator.
Charol Shakeshaft, a professor at Virginia Commonwealth University, has researched educator sexual misconduct for decades.
"From the kid's perspective, what they see is they're going to be told, 'You're just a kid. You're not supposed to be having sex. You're a slut. You're this. You're terrible. You're horrible.' So the kid doesn't want to say anything because they're ashamed, embarrassed, afraid."
If the nonreporting percentage is accurate, then the actual number of Nebraska victims during that period could be in the hundreds.
Anna, now 18, told The World-Herald about how starting when she was 12, her Davis Middle School math teacher, Brian Robeson, groomed and then sexually assaulted her outside of school, in his classroom during lunch, in a computer lab and in a bathroom. Robeson is now in prison.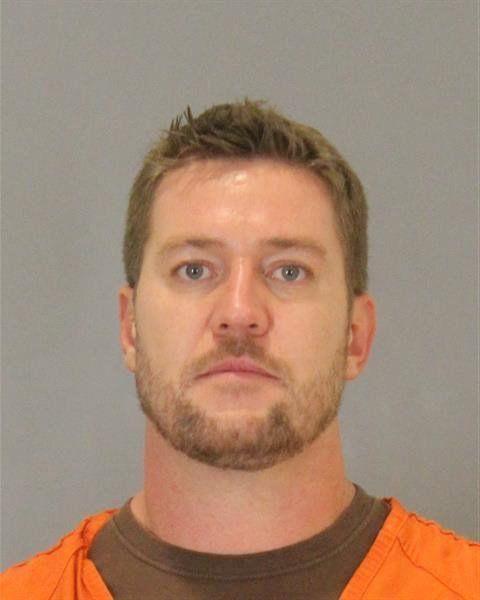 Anna said Robeson's lies and manipulation made her his puppet. She didn't feel she could come forward about what was happening to her.
Anna is not the young woman's real name. The World-Herald doesn't name victims of sexual assault unless they want to be named.
Anna's mom, an educator herself, said no one keeps data on educator sexual misconduct so, on one hand, she's not surprised by the numbers uncovered by the newspaper.
"But I'm really disgusted to see that number in print," she said. "Those were just the ones who were caught."
The challenge of getting an accurate count is not unique to Nebraska.
In a 2004 report for the U.S. Department of Education, Shakeshaft wrote that educator misconduct was "woefully understudied."
Since then, there's been no national study to gauge the scope of the problem, Shakeshaft told The World-Herald.
"We don't know any more than we did before," she said.
Nebraska Education Commissioner Matt Blomstedt said there are discussions among state leaders on how to reduce incidents of educator misconduct.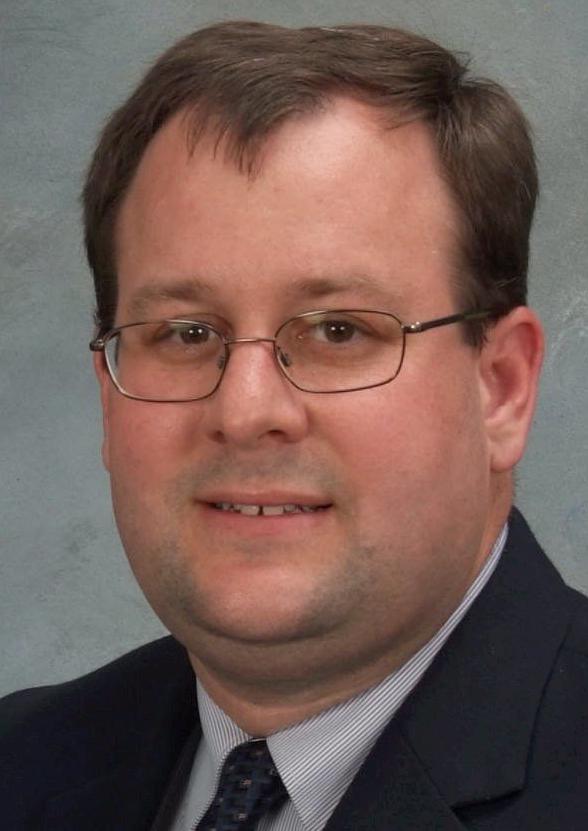 "For me, the perfect number would be zero," Blomstedt said. "The reality is, we have to make sure the system, No. 1, prevents that from happening and, No. 2, captures it as quickly as possible."
To be counted in The World-Herald's total, the perpetrators had to either be convicted of a crime against a student or disciplined by the Nebraska Department of Education for misconduct of a sexual nature involving a student — or both.
Brian Halstead, a deputy commissioner in the State Department of Education who investigated and prosecuted educators for professional practices violations from 1990 through 2017, said the department is catching all the cases it knows about.
Halstead said he has no way of knowing to what degree misconduct may be underreported.
"All I know is today there's about 360,000 kids somewhere in the K-12 education system of public and nonpublic. I have absolutely no idea of how their experiences are going every day."
In addition to revealing the scope of the problem, the investigation sheds some light on the perpetrators and victims.
Forty-five of the perpetrators were men. Eleven were women.
They taught virtually every academic subject — from industrial technology to English and art.
The most common certification held by the perpetrators was coaching. Coaching is a popular certification typically paired with other subject areas; for instance, a social studies teacher may also be certified to coach.
About a quarter of the certifications held by the perpetrators were coaching, physical education or health.
After coaching, English was the next most common certification.
Among the other subject areas, the numbers were too small to indicate a trend.
There is no discernible trend when it comes to the size of district where they worked. The perpetrators worked in large urban districts, middle-sized ones and the smallest rural districts. They were employed in both public and private schools.
Sign up for World-Herald news alerts
Be the first to know when news happens. Get the latest breaking headlines sent straight to your inbox.
Mostly female, but not all.
Where records listed the victim's gender, female victims outnumbered male 52 to 16.
Male educators, in nearly every case, targeted female students.
Female educators, in all but one instance, abused male students.
The average age of the female victims was just under 13 years. That average age reflects the inclusion of the six first-graders whom Omaha Public Schools teacher Gregory Sedlacek was convicted of sexually assaulting in 2018. The Sedlacek victims were outliers because of their young age. Without the Sedlacek victims factored in, the average female victim's age was 15.4.
The average age of male victims was 16.2 years.
Of the cases found, 41 involved sex or sexual contact between the educator and victim. The majority of the rest involved inappropriate communication or behaviors that violated professional boundaries, including sexting, sending inappropriate messages or touching students in ways that made them feel uncomfortable.
Although the Nebraska Department of Education keeps complete records of its disciplinary actions, the records can lag years behind waiting for court action.
Department officials typically wait for a verdict before imposing discipline.
The World-Herald found that some of the most serious offenders don't appear in the department discipline records. In cases where educators are prosecuted criminally, sometimes their certifications expire before their criminal cases are resolved, leaving the department with nothing to revoke.
For example, there is no record of any state action on the certification of Shad Knutson, an Omaha Public Schools middle school teacher who was convicted in 2013 of sexually abusing a student. His certification expired while he was awaiting the completion of his criminal case.
In contrast, the State Board of Education revoked the certificate of Robeson, the middle school teacher who sexually assaulted Anna.
However, if convicted of a sex crime, an offender's name would likely appear on the state's sex-offender registry. The conviction and sex-offender registration would be obvious red flags to future employment as long as HR directors were diligent about background checks.
The investigation did not answer the question of whether educator abuse is happening more frequently in Nebraska than in the past.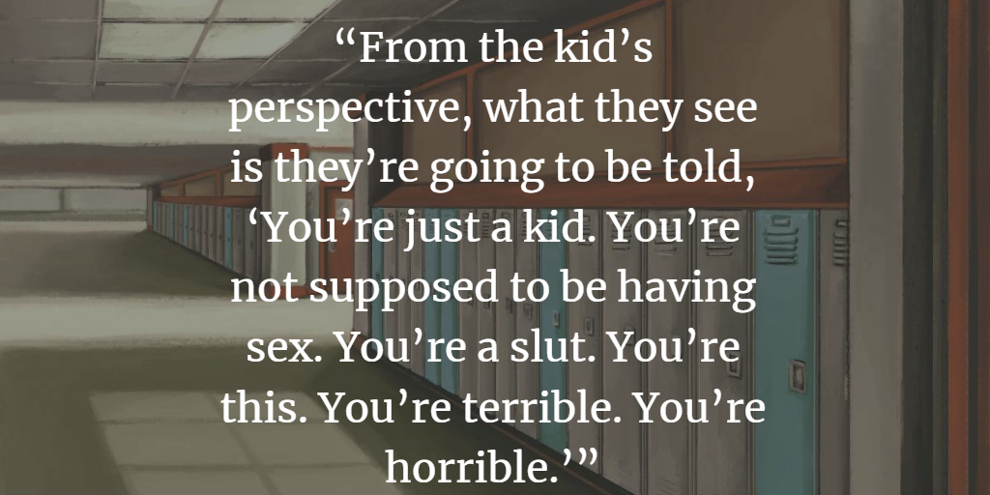 It is a challenge to obtain reliable, detailed records of abuse in past decades. Public mores have changed over the years. What used to be kept secret is now reported more often. And recent technology advancements have made it easier to catch the perpetrators, who often leave a trail of incriminating texts and emails.
That's much different than before the Internet, Halstead said.
"Child pornography, you caught it because the mail postal inspector saw the brown paper wrapper going through the mail," Halstead said.
He said comparing the prevalence today with past numbers is problematic. It presumes you knew how much child abuse there was 50 years ago, because back then people didn't talk about it, he said.
"Human behavior has changed as to our own expectations, too," he said.
According to Shakeshaft, there has been an increase in reports nationally, but it's not clear if there's been a rise in incidents.
Some data and anecdotal reports suggest that nationally more reports are being made to districts, she said.
She believes it could reflect more awareness that suspected abuse should be reported and acted on.
Available records did reveal that offenders in past decades have been as brazen, their acts as outrageous in some cases, as in recent years.
Disciplinary records from the 1990s document Nebraska educators giving students valentines and flowers, leaving notes in their lockers, giving them massages, grabbing their chests, fondling them in the classroom, taking them to motels and having sex with them.
In recent years, some cases have prompted public dismay.
Sedlacek, the first grade teacher, abused students on the playground and in his classroom. Of the cases examined by The World-Herald, the girls he assaulted were the youngest victims.
Anna's mom tells her students and colleagues to be aware of every adult in the school building — even the man tending to the vending machine.
She wants her fellow educators to be on guard and look for grooming behaviors and not wait until they see an assault actually happening to call authorities.
Their priority, she said, has to be on the students.
"Believe what you see. And what you feel. Those intuitive things."
World-Herald staff writer Jeffrey Robb contributed to this story.
Notable crime news of 2019
Read about some of the biggest and strangest crime stories in Nebraska and western Iowa.