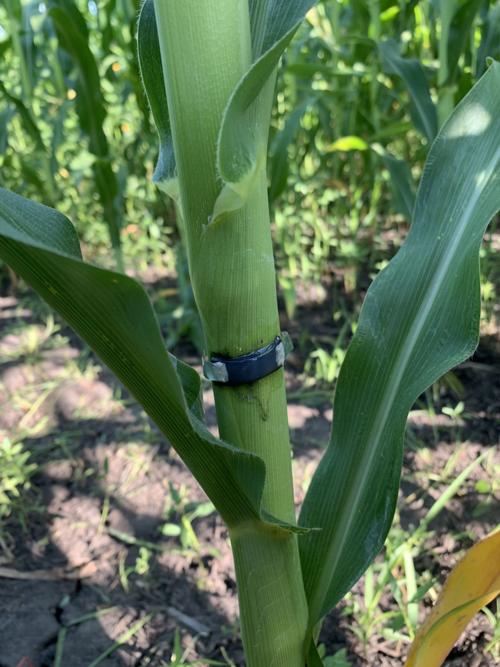 Imagine you are a Nebraska corn farmer with a center pivot irrigation system.
You probably use a moisture probe to determine how much water is in the soil, said James Schnable, a University of Nebraska-Lincoln associate professor. How much you then irrigate depends on how much you can afford.
Within the next five years, Schnable hopes to develop a system that will make the whole process easier and more affordable. It would benefit corn growers across the globe who will need to feed an additional 2 billion people by 2050.
The best way to describe the system? Think of it as a Fitbit for corn, only instead of measuring blood flow and respiration it will be check sap flow and how it moves in corn and other thick-stemmed crops. That determines how much water the plant needs.
"If farmers can do a better job of knowing when to give water to plants and know how much water plants need, they can be more efficient,'' Schnable said. "They can use the same amount of water to produce more corn.''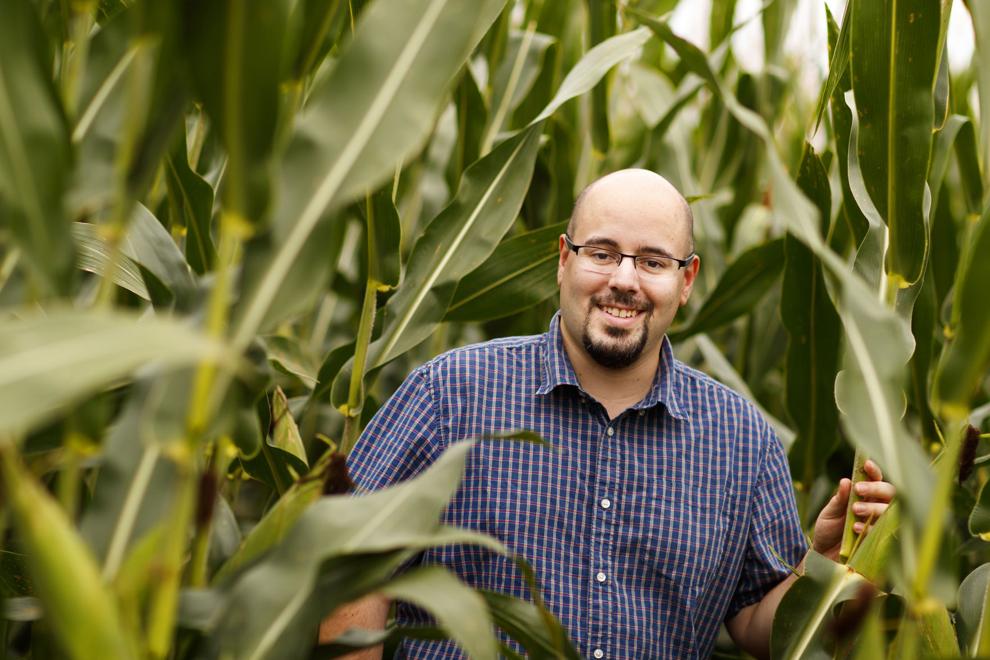 That cost-cutting would be a big deal in Nebraska, which leads the country with 8.6 million irrigated acres. More than 100,000 irrigation wells pump water from the Ogallala Aquifer and reservoirs on the Platte River.
As they develop the sensor technology, Schnable and partners at Iowa State also are looking into varieties of corn that would use water more efficiently. That could lead to more hybrids that can tolerate ever harsher and more unpredictable climates in Nebraska and across the world.
Before you start thinking of hundreds of stalks of corn with their own Fitbits, Schnable said the sensor bracelets would be strategically placed on just a few stalks in each field.
A stretchable elastic strap would go around the stalk, measuring the rate of sap moving through the stalk and also how much the stalk expands over time.
Schnable and his team hope to have a prototype in the works this winter. They will experiment on plants in Nebraska's Greenhouse Innovation Center, where a series of conveyor belts, hyperspectral cameras and scales would detect faint changes in the water weight of individual plants.
At flowering, each individual corn plant can use 0.20 to 0.25 of a gallon of water per day. A single acre contains more than 30,000 corn plants.
"That's a huge amount of water,'' Schnable said.
If testing goes as expected, the team hopes to take the project into the field in 2020. Engineers would also be part of the project, determining how to turn the sensors into a commercial product that can be used around the world.
Schnable said he first got the idea for the project while talking with Iowa State professor Liang Dong, who is working to determine how much nitrogen is in the stems of cornstalks. That would help farmers determine how much needs to be applied to their fields.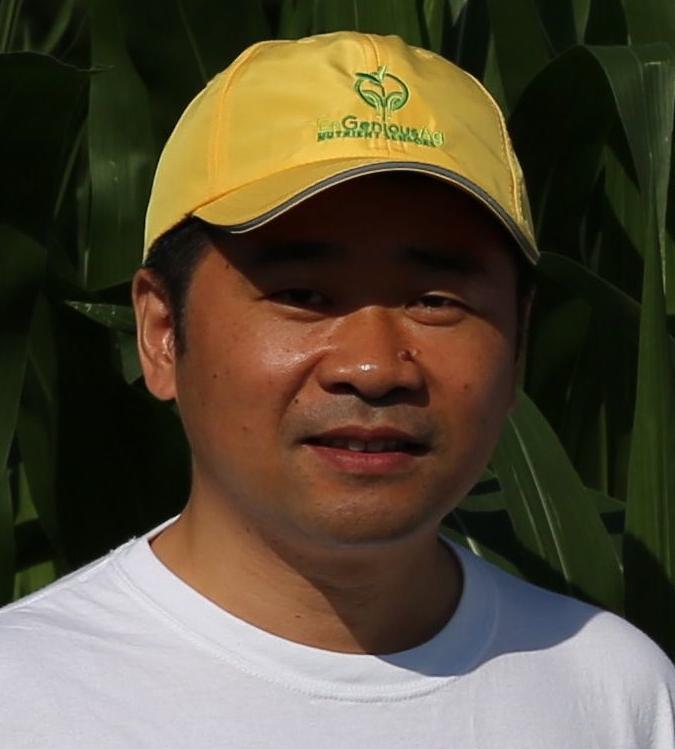 "We started brainstorming other types of sensors,'' Schnable said.
The project is being funded by a Breakthrough Technologies award from the National Science Foundation.
A better way of determining how much water is needed to grow corn could be crucial in the coming years. While Nebraska this year had the wettest spring planting season Schnable has ever seen, he says the pendulum can easily swing the other direction.
His device would allow farmers to use a fixed amount of water more efficiently.
"We need to be prepared for just a wider and wider range of outcomes every year,'' he said.
He thinks farmers will be enthusiastic about the new technology. His ISU teammates have already been talking to Iowa farmers.
"Farmers get really excited," he said, "with the idea of having more detailed information about their crop and using their resources more efficiently.''
Sign up for The World-Herald's afternoon updates
Receive a summary of the day's popular and trending stories from Omaha.com.
Our best photos, July 2019