In December 2009, an outside adviser to the Omaha Public Schools pension fund convinced trustees they should invest more heavily in "alternatives," investments outside of traditional stocks and bonds.
Four months later, the same adviser from Atlantic Asset Management was back before the trustees again.
This time he and Atlantic weren't there to offer the trustees advice on alternatives. They were there to sell them alternatives.
And after hearing a pair of Atlantic sales pitches, the trustees voted to put at least $50 million into each of the investments. The end result: both were busts, losing a combined $24 million in pension dollars.
A World-Herald investigation found that for the Omaha School Employees' Retirement System, or OSERS, that was a regular way of doing business. By 2013, a jaw-dropping 50 percent of OSERS' $1.2 billion portfolio came to be tied up in investments owned by Connecticut-based Atlantic or by firms Atlantic partnered with on other OSERS investments.
The World-Herald also found evidence of a cozy relationship between OSERS leaders, Atlantic and other firms, featuring wining and dining of trustees and their spouses and a special fund in which OSERS solicited checks from firms it did business with to pay for trustee retirement parties.
"Look forward to seeing you all and your better halfs (sic) as well," Atlantic principal and owner Ron Sellers wrote in an email to then-OSERS executive director Mike Smith in setting up one such dinner outing.
It's clear the close, curious and conflicted relationship between the now-defunct Atlantic and OSERS is a key to understanding the mistakes and bad decisions that are now forcing the school district to slash its budget to make catch-up payments to the pension fund.
Atlantic was the firm advising OSERS as it sold off half its stock and then got heavily into non-stock alternatives investments.
And the small firm came to be entrusted to invest a huge portion of the OSERS portfolio, with most of the investments providing lagging returns despite millions in charged fees.
Frequently the investments were in areas where Atlantic had no obvious prior experience. Atlantic would partner with a firm in that niche to create a new fund, and then pitch it to the OSERS trustees.
Several pension experts say they find the OSERS-Atlantic relationship troubling, and the extent of the Atlantic-tied investments astonishing.
"You can't be an adviser and a manager at the same time," said Gary Anderson, who formerly ran one of the largest public pension funds in Texas. "That is a direct conflict of interest."
---
Atlantic investments mostly bad performers
Of Atlantic-tied investments held by the OPS pension fund in 2015, most fell short of benchmark returns for similar types of investments. Only two were big winners, and four lost money.
*Atlantic rebalancing reflects 10-year returns.
---
Smith, who retired in 2015 as the pension fund was beginning to tank, said neither he nor anyone else with OSERS had any personal financial stake in the Atlantic investments.
"Not at all," he said in a recent interview. SEC disclosure statements also suggest no ties, though such records also don't disclose every minority owner.
Smith and Roger Rea, a retired science teacher who has served more than 20 years as a trustee, defended the dinners at some of Omaha's finest restaurants as not unique to Atlantic — many firms OSERS did business with regularly took the trustees out to dinner. They said it benefited all to get to know the people they were trusting the pension fund's dollars with.
Smith and Atlantic principal and founder Sellers also both defended the high percentage of OSERS investments that came to be tied to Atlantic. They said it's not uncommon in the investment world to like to deal with people you know.
"It's an old-fashioned trust business," Sellers said. "You have to work with people you trust and do due diligence."
Looking back at what happened at OSERS, it's arguable the pension fund leaders' trust in Atlantic came to be badly misplaced.
When Sellers founded Atlantic Asset Management in Stamford, Connecticut in 1992, OSERS became one of his first clients.
Sellers launched Atlantic as a small bond house, selling and managing bond investments for institutional clients.
But in a previous job with another firm, Sellers had done some work restructuring the investments of the Kansas City, Missouri, teachers pension fund. Smith, who in 1989 had been hired as the first full-time administrator of OSERS, learned of that work and contacted Sellers.
In 1993, the district signed a contract with Atlantic to provide portfolio management services for its small pension fund, including advice on how to allocate its assets among various classes of investments. The annual fee OSERS paid Atlantic for its work was equal to one-tenth of 1 percent of the fund's portfolio, or $1 million on its recent roughly billion-dollar portfolio.
Looking back, it can be questioned why OSERS would use Atlantic for strategic advice.
Atlantic was a small firm whose core business remained selling bonds, with advising at best a side business. Sellers confirmed Atlantic performed the service for only only two or three clients, and the firm in 2005 reported less than $5 billion under management.
None of the other more than 170 public pension funds in the country used Atlantic as an adviser. Many pension funds use one of a number of prominent national firms who provide independent advisement services without selling them investments. Such firms often have trillions of dollars under advisement, hundreds of institutional clients and employ large staffs of market analysts. 
OSERS in 2005 even signed a contract with one such firm, Boston-based New England Pension Consultants, known in the business as NEPC. But OSERS used NEPC only to evaluate how its investments were doing and continued to rely on Atlantic as its prime allocation adviser.
Despite Atlantic's limited size and experience, it appears OSERS fared well for years with Atlantic in that role. As of 2008, its investment returns were some of the best in the country.
"It was a spectacularly performing account for a long time," Sellers said in a recent interview.
Records also show OSERS almost from the beginning didn't limit Atlantic's role to advising.
By 1996, OSERS had invested in Atlantic's core bond business. And at times, Atlantic's advice and subsequent OSERS investments with the firm seemed to go hand-in-hand.
In 2000, records show Atlantic advised OSERS to increase its allocation in so-called "junk bonds," bonds that carry higher risk and thus pay higher interest rates. Just two months later, OSERS made a new junk bond investment in a firm called Fountain that SEC records show was a joint venture between Atlantic and another firm.
Then during a single meeting in 2003, OSERS put funds into two investments: an energy fund that was affiliated with Fountain, and a stock index fund Atlantic helped launch.
The energy fund investment came after Atlantic had advised OSERS to increase its allocations in such non-traditional alternative investments like hedge funds, real estate, commodities and equity in private companies.
Investment experts said it potentially compromises the independence of the advice being given if the adviser is also in a position to gain business from it.
"(The adviser) should work for the board. Period," said Anderson, the Texas pension fund manager. "There should be a brick wall between those two roles."
Rick Funston, a pension fund governance consultant, said he couldn't speak directly to the OSERS-Atlantic relationship because he wasn't familiar with it. However, he said it's not at all typical for a consultant to a pension fund to also be in the business of selling investments to the client.
Sign up for World-Herald news alerts
Be the first to know when news happens. Get the latest breaking headlines sent straight to your inbox.
"If you assume the role of the independent adviser to be independent, in the situation you describe, they are not," Funston said.
Nebraska state investment officer Michael Walden-Newman, who now invests OSERS funds along with those of a dozen other state retirement plans, said the state does not invest funds through its consultant, industry giant Aon.
Federal law requires registered investment advisers to act in the best interest of their clients and to disclose any possible conflicts of interest.
What's in clients' best interest, though, is a legally murky standard. And OSERS records suggest Sellers did discuss with trustees his firm's financial interest in the investments.
"It's not illegal," said George Morgan, a retired broker who teaches finance at the University of Nebraska at Omaha. "But it was probably unethical."
J.L. Spray, a Lincoln attorney who represents investors in litigation with financial advisers, said a firm like Atlantic might face civil liability depending on how fully it disclosed its financial ties to investments.
Sellers in a recent interview said Atlantic was always up front with OSERS.
"Any potential conflicts were disclosed, and the decisions were made by the board," he said.
Most of the initial OSERS investments with Atlantic seemed to do well — the energy fund was a big winner — which may have been one reason OSERS came to trust Atlantic so much. The investments also included at least one that NEPC warned trustees to keep a close eye on due to poor performance.
By 2008, records show about $140 million, roughly 13 percent, of the OSERS portfolio was in investments that were tied to Atlantic. Over the next five years, that figure would grow exponentially.
With Atlantic providing advice, OSERS trustees in the wake of the recession began unloading stock. OSERS ultimately reduced its stock allocation by half, its equity holdings becoming among the lowest of any pension fund in the country.
Then in December 2009, Atlantic advised OSERS to make a bigger play in alternatives, which experts say carry promises of big returns but also big risk.
"There does seem to be a reasonable case to do alternatives," Atlantic employee Dave McMillan told the trustees that day.
Just four months later, Smith brought McMillan, Sellers and another Atlantic leader back before the trustees, this time to sell alternatives to OSERS.
In fact, the first three new alternatives that OSERS trustees invested in after Atlantic advised them to boost their allocation all had Atlantic ties: an Atlantic-owned fund that invested in emerging markets like Brazil and Kazakhstan, a new hedge fund Atlantic partnered to run with two other firms, and another energy fund managed by a firm Atlantic formerly had an ownership stake in.
Atlantic officials were part of the pitches for all three, and each investment offered OSERS a special ownership stake for being among the first to take the risk. Sellers touted the manager of the emerging markets fund as "a walking encyclopedia" when it came to such investments.
As with the other alternatives OSERS would get into between 2009 and 2013, there is no evidence OSERS hired consultants to look at other competing funds as options — a best practice in the pension investment world — and Smith didn't offer the trustees any other choices. The trustees ultimately voted to put $50 million into each of the three Atlantic-tied investments.
Then in 2012, Atlantic advisers told trustees their analysis showed alternatives continued to be the way to go for OSERS. According to the meeting minutes, they said they would soon present some opportunities that would help OSERS fill its growing alternatives allocation.
What followed three months later was a $50 million OSERS investment in a distressed real estate fund that was a joint venture between Atlantic and another firm, and $25 million for a companion fund to the hedge fund Atlantic previously partnered in. These investments helped grow the OSERS alternatives portfolio to among the largest of any fund in the country.
Around that same time, OSERS also invested $125 million in a new Atlantic-owned global bond fund and $110 million in two new investments owned by a firm partnering with Atlantic on the hedge fund investments.
By August 2013, OSERS remarkably had nearly $580 million — 49.8 percent of its portfolio — in investments owned by Atlantic or by firms Atlantic had previously partnered with on OSERS investments.
---
Percentage of OPS investments tied to adviser Atlantic
After the pension fund began selling off stocks, the percentage of its investments either owned by or tied to its adviser, Atlantic Asset Management, grew remarkably, by 2013 reaching half the portfolio.
---
Some trustees now say in interviews they had no idea how intertwined with Atlantic the OSERS portfolio came to be.
"Oh jeez," said one, who would be interviewed only on condition of not being named. "Sitting here now, it does not make a lot of sense."
Atlantic's roles with the new investments varied. It managed or co-managed some of them. On others, Sellers told the trustees Atlantic's role was mostly providing marketing assistance — that service apparently including his ability to get the investments in front of Smith and the OSERS trustees.
Sellers said in an interview it was part of the Atlantic business model to identify firms with promising products, "sponsor" them, and introduce them to appropriate clients. He likened the Atlantic involvement to "the Good Housekeeping Seal of Approval."
"You can't be an adviser and a manager at the same time. That is a direct conflict of interest."
— Gary Anderson, who formerly ran one of the largest public pension funds in Texas
Atlantic and its investment partners collected millions in fees, which are almost always higher with alternatives than traditional investments. Several Atlantic funds charged 2 percent annually.
OSERS records for 2014 suggest the pension fund paid about $4.1 million in fees on investments Atlantic owned outright or had a stake in, though the firm's exact share of those fee dollars is unclear.
OSERS paid additional fees estimated at $2.7 million on investments that Atlantic's business partners owned outright. For its size, OSERS at the time appears to have been paying some of the highest fees of any public pension fund.
Sellers stressed that Atlantic did not double dip on fees. If it was collecting fees for managing an investment, the invested dollars would be excluded from his firm's portfolio management fee. In those cases, though, Atlantic would be trading a fee of one-tenth of 1 percent for a higher one.
The surge of new OSERS business directed toward Atlantic after 2009 came as the firm's core bond business possibly was in decline. Demand for bonds fell after the recession due to historically low interest rates. Sellers acknowledged that being a bond manager at the time "wasn't a real growing" business.
So why would OSERS administrator Smith and the trustees be willing to bet so heavily with Atlantic?
There are some indications trustees' longtime trust in Atlantic kept them from being wary of any potential conflicts of  interest.
After voting for the two new Atlantic alternatives in April 2010, then-school board member and OSERS trustee Shirley Tyree expressed confidence in Sellers and fellow Atlantic principal Don Trotter.
"I like the idea Ron and Don are behind these last two presentations," she said. "We know them, we know their due diligence, and I like the idea they are supporting something like this."
Conversely, Lou Ann Goding, who was elected to the school board and replaced Tyree as an OSERS trustee in 2013, said she soon after became concerned. She began to recognize that the same Atlantic employees who were advising the trustees were coming before them at other times to give updates on the performance of investments the firm managed for OSERS.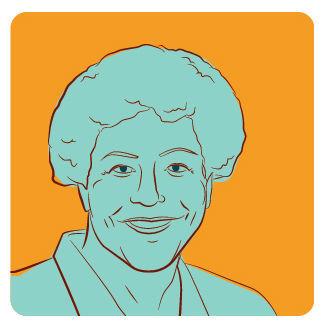 As an accountant, it seemed to Goding that Atlantic had a conflict of interests in serving the two roles. She said she asked Smith, and he defended the arrangement. "This is a good thing," she recalled him saying. He told her Atlantic wouldn't be part of the investments if the firm didn't think they were good ones.
"The fact is, yes, you do obtain faith in someone you've worked with for more than 20 years," Smith said in a recent interview.
As to how so much of the OSERS portfolio could come to be tied to its primary strategic adviser, Smith initially denied Atlantic served an advising role. That's despite the fact OSERS records make it clear, and Sellers confirms it.
Smith later acknowledged Atlantic did offer advice. He said, however, that anytime Atlantic pitched an investment it owned, he vetted it with NEPC, the advisory firm OSERS used for performance review.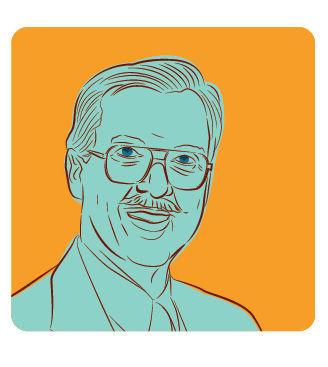 OSERS records don't support the notion it was general practice for NEPC to give prior review of such investments. Minutes and recordings of meetings since 2009 where Atlantic investments were approved include no mention of NEPC analysis or comparisons to similar types of investments. NEPC officials through a spokesman declined to comment for this story, saying the firm does not publicly discuss client business.
The OSERS records offer another factor that may have contributed to the close relationship between Atlantic and OSERS.
Emails and memos obtained by The World-Herald show it was common practice for Atlantic and other firms coming to Omaha for OSERS monthly meetings to take Smith, the trustees and their spouses out to dinner the night before at nice restaurants like V. Mertz, Biaggi's, Lo Sole Mio and the now-closed Passport. During the meeting in which OSERS was sold on the Atlantic emerging markets fund, the manager making the pitch mentioned having been with the trustees the night before.
OSERS also for years maintained a "courtesy fund" that was primarily used to pay for nice retirement dinners for trustees, with money in the fund solicited from the firms doing business with OSERS. Before new trustee Goding became aware of the fund and got the district's attorneys to shut it down, records show the largest of $2,400 in recent contributions to the fund had been a $500 check from Atlantic.
Smith said contributions to the fund were completely voluntary on behalf of the firms. "It (was a matter) of if they wanted to participate, and they obviously felt it was incumbent upon them to do so," Smith said.
Smith acknowledged the dinners paid for by investment firms were "very common," and he and trustee Rea said they saw no problem with them. They said the dinners were intended to boost understanding between trustees and the firms. Smith said the particulars of business were not discussed during the outings, which could have created potential violations of the state's public meetings laws.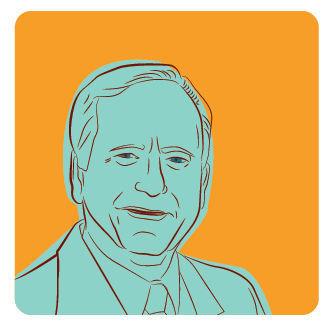 "So you don't want to know more about your personal financial adviser?" Smith asked rhetorically.
It's unclear whether the dinners or courtesy fund conformed with state law. The state law barring gifts for public officials doesn't apply on the local level. An attorney for the state said he believed there would be legal issues only if there was a "quid pro quo" for the trustees to take action.
However, when an attorney for OPS shut down the courtesy fund in 2015, she questioned the legality of it and said she thought taking contributions from vendors raised "pay for play issues."
Atlantic's Sellers said there was nothing underhanded in how OSERS decided on its investments.
"Omaha does it as straight up as any I know," he said. "It's all public and reviewed by lawyers and passed by a very experienced board."
In the end, though, the glut of Atlantic-tied investments burned OSERS badly.
Of 11 Atlantic-tied investments on OSERS books in 2015, more than two-thirds ultimately performed below benchmarks for similar types of investments. Only two were substantial winners. And four lost money.
For example, the $50 million investment into a fund with holdings in Brazil and Kazakhstan — which charged a nearly $1 million annual fee — to date has lost an estimated $19 million. The two hedge fund investments combined to lose more than $8 million.
Combined with the exit from the stock market and other bad investments, the decisions cost OSERS hundreds of millions of dollars.
Sign up for our Money headlines newsletter
Get the latest development, jobs and retail news, delivered straight to your inbox every day.
"You are never always right in investing," Sellers said. "The markets can play havoc with any well thought-out strategy at different times."
One poor-performing Atlantic investment eventually turned into a massive fraud after Sellers in 2015 sold his firm to a third party. The complex case cost the fund millions, and will be the subject of an upcoming story in The World-Herald's series.
It took that fraud to finally break the tight bond between Atlantic and OSERS.
By the end of 2015, Atlantic was completely out of business. Smith had retired as OSERS executive director. The district was negotiating to have the state take over management of the pension fund's investments. And OSERS returns had become among the worst of any public pension fund in the country. Today, according to an analysis of more than 170 funds in a Boston College public pension database, its 10-year returns are the ninth worst, while its five-year returns rank last.
Given where OSERS and Atlantic ended up, Smith's words in April 2010 would later sound ironic. On that day when trustees invested in two new Atlantic-owned alternatives, Smith said he considered them part of a "clear, prudent approach of investing."
"All of us realize we are in a fishbowl," he said. "Everything we do has to sit on the front page of the Omaha World-Herald without any kind of embarrassment or concern."
Meet the 2009 OPS trustees
These 10 members served as trustees for the Omaha School Employees' Retirement System during key years when investments were shifted from the stock market to so-called alternative investments. The decisions meant the system largely missed the stock market rebound and got lower returns or losses from the alternatives, creating the shortfall Omaha Public Schools is trying to manage.
Be the first to know
Get local news delivered to your inbox!