When the founder of the investment firm that advised the Omaha Public Schools pension fund announced he was selling the business, he encouraged the fund's trustees to stick with the new ownership. 
The Atlantic Asset Management employees currently advising the pension fund would stay in place, Ron Sellers said. He vouched for the new CEO. And he noted that the money to buy the firm was "coming from a large family office in California." 
Nobody in the room knew it, but the pension fund was about to become victim of a massive fraud. 
Turns out there was indeed a California family behind the Atlantic sale — a family of notorious financial swindlers.  
Just two weeks after the firm's 2015 sale was completed, Jason Galanis and his father stole $16.2 million from the pension fund. Instead of supporting OPS retirees, the money became part of a broader $63 million swindle that fueled Galanis' lavish lifestyle: a $7 million estate in the foothills of Bel Air, California, a Manhattan apartment, luxury cars, jewelry, clothing, entertainment, travel and pricey meals. 
The big fraud loss involving worthless bonds would mark the final chapter in the story of the Omaha School Employees' Retirement System and adviser Atlantic, a relationship at the root of the massive $771 pension shortfall that's now forcing OPS to slash its budget to make added payments into its pension system.
There is no evidence that Sellers or OSERS leaders knew that the firm's buyer was a front for crooks, and no one associated with the firm under Sellers' ownership was among the seven charged with criminal acts. But that does not mean Sellers, Atlantic or OSERS leaders are blameless in the fiasco, which added to the hundreds of millions they already cost the fund through bad decisions and poor-performing investments that Atlantic managed.
OSERS records, federal court filings and interviews suggest the pension fund's leaders showed a lack of due diligence in approving the ownership change. They never met the new owner, did not independently explore her background and asked few questions about the transaction, seemingly trusting Sellers' endorsement of the deal. 
And while Atlantic's previous owners didn't know the bonds were worthless fakes, there are questions about the role they played in the sale of the suspect securities.  
It was at the recommendation of Sellers and his team that the trustees just weeks before the firm changed hands put another $25 million into an Atlantic-managed investment fund — the same fund from which the $16.2 million was taken. And after the bonds were bought, Sellers participated in the phone call in which OSERS officials were asked after the fact to approve the bond purchase, even though the bonds violated investment guidelines for the fund.
Sellers in a recent interview vehemently denied that he supported selling the bonds to OSERS and said he tried hard to stop the move. And Mike Smith, the former chief administrator of OSERS, said he puts no blame on Sellers for what happened. 
"Ron was duped," Smith said in a recent interview. "I don't think he duped us." 
If nothing else, though, the fraud case became one final example of how the pension fund leaders' seemingly limitless faith in their adviser came to badly burn them, pension beneficiaries, the school district and the children it serves. 
The story behind the OSERS fraud is filled with intrigue, fascinating characters and conflicting, murky motivations. And it all began with a phone call. 
On Feb. 19, 2015, Sellers and Don Trotter, the principal owners of Stamford, Connecticut-based Atlantic, phoned Smith to tell him the firm was being sold.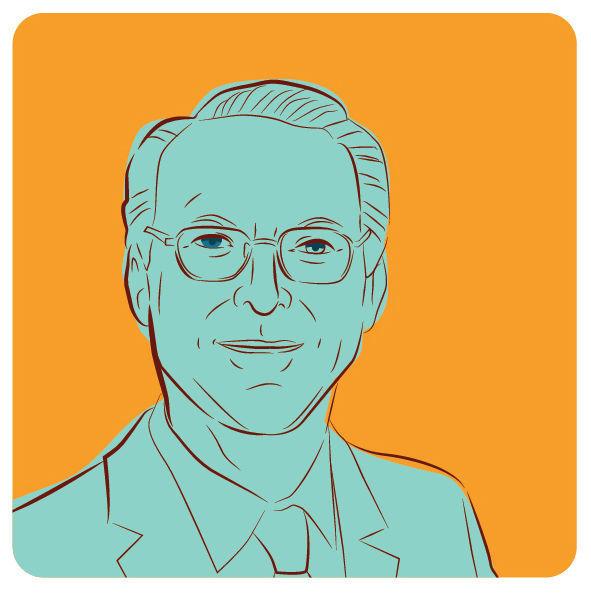 That was big news. At the time, Atlantic had been serving as strategic adviser for OSERS for over two decades. For much of that time the relationship had been a fruitful one, yielding returns that frequently were among the best of public pension funds in the country.
But beginning in 2008 had come a series of disastrous missteps by adviser and client that were now taking a toll. OSERS sold big stock allotments near the bottom of the Great Recession market downturn, missing out on the rebound. And in the process, OSERS became engaged in a series of risky and poor-performing non-stock investments, many of which Atlantic had a direct financial stake in.
The pension fund's recent-year returns had started to lag. Still, Smith and the trustees always seemed to have much faith in Sellers and Atlantic. And they would soon prove that once again.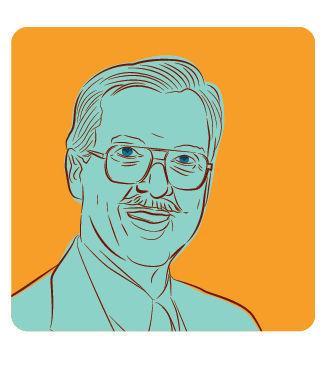 Sellers, who at the time was 72, wasn't retiring, he told Smith. He would continue as the firm's CEO emeritus under the new CEO, Michelle Morton. And he said he and all the Atlantic employees who had recently been working with OSERS would continue in their roles under the new ownership.
Besides Sellers' age, it's possible there was another factor in the sale. Morton would later claim in a court filing that after taking over the firm, she learned it was struggling financially.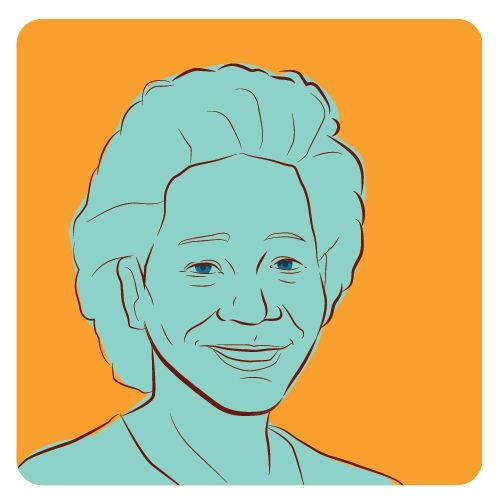 Sellers in an interview said Atlantic at the time "was a viable business." But he acknowledged that, due to historically low interest rates, many investors were reducing their allocation to bonds, which was Atlantic's core business.
The OSERS trustees, and ultimately the OPS school board, needed to consent to the change and agree to stick with Atlantic under its new owners. 
On March 4, 2015 — the day after Sellers took Smith, the trustees' president and their spouses out to dinner at Biaggi's Italian restaurant, an email shows — Sellers appeared before the full board of trustees to make the pitch. 
Sellers touted Morton's "extensive experience" in financial services and said she had a "great business plan."  Since Morton is black, Atlantic as a minority-owned firm would have some business opportunities it might not have otherwise.
Conspicuously missing was Morton herself. Smith and the trustees never met her, and they also never saw her full résumé. If they had, they might not have been impressed. 
At the moment, Morton was owner of a small Virginia investment firm called Hughes Capital. But she had purchased it only seven months before. Her primary previous experience was as owner of a California brokerage firm that ceased business in 2012. 
Federal regulatory records show Pacific American's license was terminated in 2012 for failing to file an audit. Other records suggest the firm went out business without ever formally shutting down.
No documents Sellers provided to OSERS named Pacific American. There's no evidence OSERS trustees were informed about the firm's demise or that they did any independent research into Morton's background. Smith said recently he'd never heard of Pacific American. 
In addition, as a brokerage, Pacific American merely facilitated stock trades, not managing portfolios or giving investment advice. And in court filings, Morton said she had limited knowledge of Atlantic's core bond business and "never held herself out as an investment expert."
When it came to her business plan, Sellers also made no mention of Morton's primary focus on "socially responsible investing" — working with clients to invest assets in ways that promote diversity, socioeconomic equality and other socially just causes. While perhaps meritorious, that's not necessarily the best way to maximize investment returns.
Sellers also presented the trustees an information sheet describing a California banking and securities firm that he said was funding Morton's acquisition.
Jason Galanis, the leader of the scheme, was not named, but prosecutors would say in reality he controlled several subsidiaries the document listed. Two people listed as executives were later indicted.
Sellers now says he does not believe he oversold Morton or her qualifications. He also said he hired a law firm that spent months conducting a background check on the buyers. If he did, he never shared the results with OSERS or mentioned having performed that check when he appeared before the trustees.
"Everything I said at the time I believed to be true," he said. "We did everything we could. In the end, we were just flat-out lied to."
The trustees seemed to put their trust in Sellers. They asked few questions. The whole matter took just 11 minutes before the trustees voted 8-0 to approve the change. 
"I didn't see any reason to doubt the team we had come to know," said Roger Rea, a retired OPS science teacher who has served more than two decades as an OSERS trustee. "We thought the only thing that was changing was the guy at the top." 
"Everything I said at the time I believed to be true. We did everything we could. In the end, we were just flat-out lied to."
— Atlantic principal and owner Ron Sellers
Lou Ann Goding, an Omaha school board member who had joined the trustees two years earlier and become increasingly concerned about what she was observing at OSERS, said she wondered at the time whether it would be good to explore a new adviser. But she said she decided she'd wait and see how things went under new ownership.
Goding said she was also unaware at the time how heavily OSERS was invested with Atlantic, learning that only recently from the business ties revealed by The World-Herald's current series.
Prosecutors and federal securities regulators would later tell a different story of the sale, alleging that Morton was just a front for 45-year-old Jason Galanis.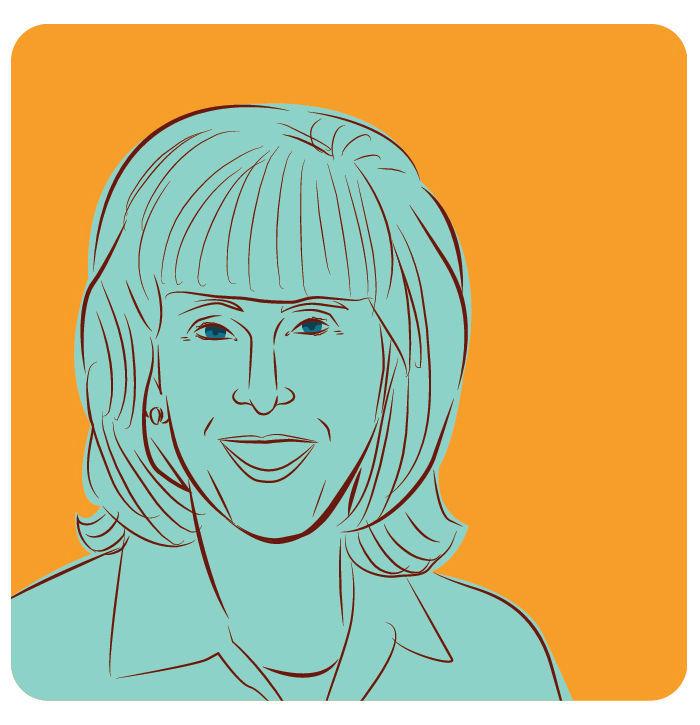 Galanis, once dubbed by Forbes magazine as "Porn's New King" after he purchased the largest credit-card processor for internet pornography, had been charged by federal regulators with accounting fraud and financial reporting violations in 2007. He was fined $60,000 and barred from serving as an officer in any corporation for five years.
The Los Angeles resident had also been born into a life of white-collar crime, his father already twice convicted of massive securities fraud schemes.
In the 1970s, John "Yanni" Galanis bilked the former head of the New York Stock Exchange in a stock scheme. Then in the 1980s, he lured celebrities Eddie Murphy, Sammy Davis Jr. and others to invest in phony tax shelters. That scam pushed four banks into bankruptcy. His 27-year prison sentence for securities fraud and racketeering at the time was believed to be the longest ever for a white-collar criminal.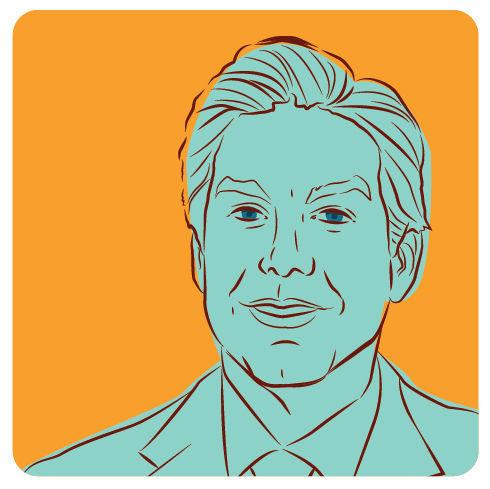 By 2010, John Galanis was out of prison. That's when father and son for the first time went into business together.
They first ran a $20 million stock swindle that included bribing investment advisers, a scam that by 2015 was under investigation by federal regulators. And beginning in 2014, they got another elaborate $63 million scheme going that would ultimately ensnare OSERS.
That story starts with the elder Galanis and the impoverished Pine Ridge Reservation in South Dakota, home of the Oglala Sioux Tribe.
During a Las Vegas tribal economic development conference, Galanis met with leaders of the Wakpamni District, a small political subdivision of the tribe located near the Nebraska border, and offered them hope. If the community's economic development arm issued bonds, he said he could find investors to buy them. The bond proceeds would then be invested to provide interest payments to the bond holders plus income that could improve lives for the Wakpamni people. 
But in reality, the bonds were worthless fakes. Once the conspirators sold them, they had no intention of investing the money to benefit the tribe.
The second part of the scheme involved Jason Galanis buying small investment firms. He would tap client funds in which the firm had total discretion on investment decisions, sell the Wakpamni bonds into the portfolios and then walk away with the cash.
In his search for firms to buy, Galanis became acquainted with Morton, who with business partner Richard Deary was trying to start a socially responsible investment firm by acquiring an existing firm. Morton and Galanis decided to buy a firm together, with Galanis providing the cash.
In federal filings, Morton did not properly disclose who was providing her financing, shielding the involvement of Galanis and his co-conspirators. 
While Morton would later be charged as part of the criminal conspiracy, her attorney later denied that she had illegal intent, saying she was used by Galanis. She thought he truly wanted to help the Sioux tribe with the bonds.
"Maybe Michelle should have done a better job of being skeptical of Jason Galanis, but the guy is an undisputed first-rate con man," said her then-attorney, Greg Morvillo.
Through a company that Galanis controlled, he first provided Morton $2.7 million to buy investment firm Hughes Capital in July 2014. 
As a condition of providing the funding, Morton also agreed that Galanis would be able to appoint the firm's chief investment officer, giving him control over how client funds were invested. Morton also agreed to help market the Wakpamni bonds.
Just days after Galanis helped Morton buy Hughes, the investment officer he installed signed off on $27 million in Wakpamni bond purchases from client funds identified by Morton.
Galanis went on a personal spending spree, made payments to the IRS and invested in other businesses to further his corporate empire.
"This is pure genius, ala Mike Milken," one of Galanis' co-conspirators told him in an email, referring to the financier who spent two years in prison for securities violations.
Galanis soon after issued another $20 million in sham bonds. The fraud became a Ponzi scheme, with new funds used to make initial interest payments due to the first bond purchasers and the tribe.
Then to get access to more client money, Galanis decided they needed to buy another firm. That's when they began to focus on Atlantic, which a Hughes employee learned was for sale. Sellers said he was introduced to Morton by someone he knew well and trusted.
Morton agreed to pay Sellers and Atlantic's other principals $6.1 million, with promises of another $4.9 million later. The acquisition of Atlantic became final on April 2, 2015.
Morton soon after told Galanis she'd learned Atlantic was in bad shape financially. She asked for $500,000 to pay bills. Prosecutors say they ultimately struck a deal: Galanis agreed to provide $300,000 to the firm, and she agreed to place more bonds. 
After looking through Atlantic customer accounts, Morton discovered there was only one fund that could be tapped for such an investment: the Atlantic Global Yield Opportunity Fund. It was a Cayman Island-based bond fund managed by Atlantic in which OSERS was the only outside investor.  
Two years earlier, Atlantic had first sold OSERS on investing $100 million — roughly 10 percent of its total portfolio — in the fund. And like several Atlantic-tied investments, it would prove a lackluster performer. 
After taking out the estimated $640,000 in annual management fees OSERS paid Atlantic, the fund's returns were roughly 1 percent a year even excluding the fraud. More than a third of the money in the account was being invested by a pair of managers who by 2017 lost more than $25 million for OSERS on three other investments.
OSERS in 2015 added another $25 million to the fund, an investment with curious timing. 
In the same March meeting that the OSERS trustees decided to stay with Atlantic, they also agreed at Atlantic's suggestion to add the $25 million. The money arrived at Atlantic the day before Morton took over the firm. 
The reason for the transfer was never discussed in detail by the trustees that day. Given the timing, it seems possible the money was being set aside for purchase of the bonds.
Morton claims in a court document that before she bought the firm, she discussed the bonds with Sellers and other longtime Atlantic employees, and no one objected. 
"I didn't see any reason to doubt the team we had come to know. We thought the only thing that was changing was the guy at the top."
— Roger Rea, retired OPS teacher who served over two decades as an OSERS trustee
A federal charging document also suggests that before purchasing Atlantic, Morton made the firm's chief strategist aware of her firm's "Native American initiative." Morton said the Atlantic official said he would do his "damndest to get it placed (with clients) within a day after the acquisition."
Sellers flatly denies that he in any way supported selling the Wakpamni bonds to clients. Any assertion otherwise is a false claim originating with Morton, he said.
"Everybody who knows what happened knows that's a complete lie,'' he said.
Sellers said the $25 million transfer was an independent investment decision that had nothing to do with his firm's sale or the Wakpamni bonds. But he acknowledged that money did catch Morton's eye when she took over.
Morton would later say in a court filing that Galanis put much pressure on her to sell the bonds into the portfolios of her clients, both manipulating and threatening her. Texts in evidence show he said he would "go nuclear" and "rip the firm apart" if she refused. 
On April 15 — two weeks after taking over — Morton first sought to get an Atlantic trader to execute the purchase. The trader refused, saying the investment had not been approved by the firm's investment committee.
Sellers was away in the Bahamas at the time, but he said he was alerted to what was happening and got on the phone with Morton to try to stop her. She told him she had a good investment and wanted to make it. He told her not to, to which he said she replied: "I've got to."
Still, Sellers said he thought he had talked Morton out of it.
But court records show on April 16, Morton again approached the Atlantic trader. Under continued pressure, the trader — in tears — wired the $16.2 million to make the purchase. 
Galanis and his co-conspirators again used the proceeds to fuel their scheme. In the end, Galanis would spend some $9 million on personal expenses, including $5 million toward his California estate and Manhattan apartment, $350,000 on clothing and jewelry, $75,000 in restaurants, $200,000 on cars, $75,000 for travel, $55,000 in ATM withdrawals and about $1 million in checks to family members. Millions more went into businesses he owned. 
Galanis' father took another $2.3 million for his personal use, and prosecutors allege others in the scheme also received pilfered funds.  
On April 23 — a week after the bonds were purchased — Mike Smith at OSERS was asked during a conference call with Atlantic to give his after-the-fact approval.
Sellers was part of the call with his longtime client. Subsequent to the call, Sellers also sent an email to Smith including documents related to the transaction, saying he and others were available for questions.
The documents noted that "minor changes" would need to be made in the global fund's governing documents. The documents also noted that the bonds had not been rated, which made them hard to value, and that the decision to buy the bonds had been made by Morton and her business partner Deary.
Also included in the papers was a potential conflict of interests disclosure: that both the placement agency and the firm that was supposed to invest the proceeds were both related to the firm that had financed Morton's purchase of Atlantic.
Despite Sellers' participation in a call seeking Smith's approval, Sellers insisted he never assented to the bond purchase. He said when he returned from his trip, he told Morton the purchase was "wrong in a million different ways," and told her she needed to inform Smith and declare the conflict of interests. 
After reviewing the documents, Smith in a follow-up call and email to Sellers the next day registered strong disagreement with "this questionable purchase."
"The reasons for not purchasing these bonds are so numerous that I won't go into them in this short email," Smith said. 
Smith also threatened that if the bonds were not removed from the fund by the time the OSERS trustees met in two weeks, he would withdraw all $125 million from the fund.  
Morton said she would remove the bonds, noting what an important client OSERS was for Atlantic. But reselling the bonds was impossible, as there was no secondary market for unrated bonds issued by an impoverished Native American tribe.
Morton proceeded to give Smith the runaround for months. At least twice she told him she had a buyer for the bonds, but the sales never happened.
At the same time, it appears Morton was cooperating with federal authorities.
In trying to sell the bonds, she said she became aware Galanis had not properly invested the proceeds. She brought the potential scam to the attention of regulators and even twice wore wires for the FBI in meetings with Galanis.
Galanis continued the scam even after he and his father were charged that September in their 2010 fraud scheme. In fact, it appears he may have used some OSERS money to pay his legal bills from that charge.
In the end, it would take the fraud case for the OSERS trustees to finally decide to break ties with Atlantic.
It appears Smith kept most of the trustees in the dark about the bond purchase. He first discussed it with the full board on Aug. 5, 2015 — more than three months after he learned of the purchase.
In the same meeting, Smith, who had managed OSERS for more than 25 years, made a surprise announcement that he was retiring at the end of the year. Smith would later say there was no relationship between his retirement and the fraud case or the pension fund's deteriorating finances. 
Then in October, Smith informed Atlantic it was firing the firm as adviser due to the bonds inappropriately purchased "with money contributed by the hard-working members" of OSERS.
An Atlantic official responded in a testy email that she found the move curious given the "staggering losses" OSERS had suffered due to other investments made by Atlantic's prior owners.
At some point federal investigators contacted Smith, who in December 2015 filed an affidavit that laid out OSERS' history with Atlantic and the timeline for the bond purchase.
On December 15, 2015, the U.S. Securities and Exchange Commission and U.S. Attorney for the Southern District of New York went to court to shut down the scheme.
Sellers said he was unaware the bonds were fraudulent until the regulators swooped in that day. It was also the first time he ever heard the name Galanis. And it marked his final day of employment at the firm he'd founded 33 years earlier. 
Five months later, Galanis, his father, Morton and four others were criminally charged.
In January 2017, the younger Galanis pleaded guilty. His attorney blamed his crimes on an upbringing of crime-fueled opulence, as evidenced by childhood birthday parties featuring professional circus performers and elephants and the $100,000 Ferrari he'd received as a 16th birthday present.
The judge sentenced him to five years years in prison on top of the 11 years he received in the other scheme. His father was convicted at trial in June 2018 and is back behind bars.
Morton in May 2018 pleaded guilty and awaits sentencing. She has continued to insist that she was just a pawn in Galanis' game.
Timeline: The OPS pension fund's path to sham bond investments
And what came of OSERS' $16.2 million? The prospects for significant recovery appear dim. 
OSERS could still benefit from a lawsuit filed against U.S. Bank, which claims the bank as trustee in the bond transactions failed to note critical red flags. That case is pending.
The pension fund has received $250,000 as a settlement in another claim against an insurance company and $173,000 from the dissolution of the assets of Atlantic. 
Current OSERS officials declined to discuss the details of the case or recovery efforts, citing the pending litigation.
The fraud largely escaped public notice locally until some OPS retirees learned of it in 2017 and began making inquiries of OSERS. The pension fund's leaders responded by publishing a statement that described OSERS as a victim.
Smith was called out of retirement to testify in New York at the 2018 trial of Galanis' father and two others.
Smith said in an interview that he has spent time trying to determine what happened inside Atlantic, wondering "why in the world" Sellers didn't stop the bond sale. He thinks Morton intentionally made the move while Sellers was out of the country. 
Sign up for World-Herald news alerts
Be the first to know when news happens. Get the latest breaking headlines sent straight to your inbox.
"What I've been able to parse is that every single individual in Atlantic was up in arms and attempting to get (Morton) to back off," he said. "She had to fight them off with a pitchfork."
Sellers in a recent interview talked at length about the case. He said he feels badly that his longtime client "got nailed." 
"Every single person I'd worked with for 30 years was out of a job, and my favorite client in 40 years in the business was the victim of a horrible fraud," he said. "It turned out to be a total tragedy."
He could have mentioned the school children of OPS among the tragic victims as well. 
Be the first to know
Get local news delivered to your inbox!