The concert was intended to showcase the talent in Omaha's hip-hop scene.
Eight local acts would perform at The Waiting Room Lounge, one of Omaha's premier live music venues. A recording of the night would be posted online for a broader audience — maybe even record labels — to hear.
And everything was going great, said Tydale Tiller, who was headlining that night as TK Mafioso. Moms and dads were there, "there were no problems, no fights, no arguments."
But then gunfire erupted outside, and everything came to an end — a life, the concert and future performances of local rap at one of the metro area's most important music venues.
The Waiting Room has decided to stop hosting local rap shows after the Aug. 8 shooting death of Michael Rowell Jr., 23, an aspiring rap artist who had come to watch the performances.
Rowell was killed on the lawn of a business next to The Waiting Room. No suspects have been identified in the shooting.
Sign up for World-Herald news alerts
Be the first to know when news happens. Get the latest breaking headlines sent straight to your inbox.
National rap groups will still perform at The Waiting Room, but not local artists, said Marc Leibowitz, co-owner of the venue and a partner in 1% Productions, which produces shows at the lounge. A few more local rap artists are scheduled for the adjoining Reverb Lounge, and once those shows are done, that venue also will cease hosting local rap, Leibowitz said.
"Rap has been a part of my entire life; I'm not happy about it," the 45-year-old Leibowitz said. "It's not what's overall best for the music scene, but it might be what's best for Benson and for the community. I hope someday we can bring it back."
Local rap musicians and promoters say the decision is a blow to aspiring artists and Omaha's hip-hop culture.
"The Waiting Room has been on the forefront of helping these artists out," said Houston Alexander, a local deejay and radio personality, who described The Waiting Room as today's equivalent of Omaha's Ranch Bowl from years gone by for its willingness to nurture talent by providing a credible showcase.
"The artists on stage are trying to do something positive with themselves, and The Waiting Room is super important — it's vital to the hip-hop scene, it's vital to the rock scene, it's vital to country," Alexander said.
Leibowitz said that any music genre can generate problems and that many local rap concerts have been held at the Benson nightclub without a hitch. But the nature and chemistry of a local rap showcase — as was scheduled Aug. 8 — is inherently "stressful," he said.
In a showcase, six to 10 performers will take their turns on stage. Each draws its own fans.
"It's very competitive, and part of being competitive is saying you're better than the other guy," he said. "There's inherently a lot of conflict in local rap."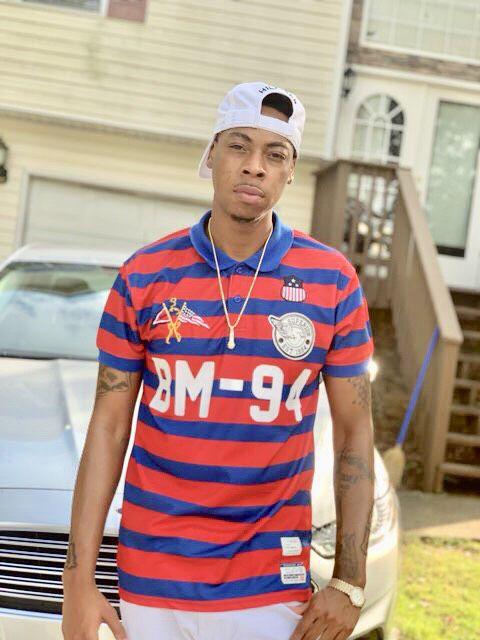 Tiller said the Aug. 8 show was designed to be the opposite. The goal was to create an environment where Omaha rap musicians worked together to push each other to the top and help elevate Omaha.
"We were all coming together — people were doing songs together," he said of that night. "Us going against each other is nothing but losing. That's what I'm about, bringing people together."
Tiller, an Omaha native who now lives in Georgia, said he organized the lineup to showcase for Capitol Records the talent that's in Omaha. "(Capitol Records) wanted to see how the city supported hip-hop culture."
Tiller, who goes by the social media handle @TKMafioso, was the promoter and organizer of the showcase. He said he did everything he could to ensure a safe night, bringing in extra security and making sure that attendees were patted down before entering.
"I did everything I was supposed to do, and still something happened," he said. "What more could I do? I had no control."
Given the widespread violence in society, it doesn't make sense to single out local rap, Tiller said.
"Things happen everywhere," he said. "I think they're using it as an excuse. People are dying in Walmart, people are dying in schools."
Leibowitz said rap music and the performers aren't the issue. He said it's the uncertainty that sometimes comes with the changing mix of fans in a showcase featuring multiple artists.
He said he believes that security was adequate on the night Rowell was killed, pointing out that the shooting took place on the lawn of another business, not in the lounge or immediately outside of it.
The Waiting Room will continue to host national touring rap groups, Leibowitz said, because it's easier to figure out the track record of touring rap artists and their crowds compared with local artists who play in fewer live venues.
"It's a lot harder to do the vetting process on a local show," he said.
The Waiting Room isn't the first local venue to experience violence at a rap show. In 2015, a man was fatally shot inside Slowdown, a popular live music venue north of downtown Omaha. The venue got a verbal warning from the Nebraska Liquor Control Commission about properly screening promoters and providing security. The owners of Slowdown responded by announcing a more restrictive approach to the promoters they hire.
Omaha City Councilman Pete Festersen, a musician himself, said it's the venue's decision whom to book.
"Personally, I like all kinds of music, but I wouldn't presume to tell them how to run their business," said Festersen, whose rock band, Glen Hollow, has performed at The Waiting Room. "This is one of the most successful music venues we have in the city, and I think that will continue. They've been important to the rebirth of the business district."
Festersen said it's important that people realize that the district remains safe.
"It was tragic ... and it's not characteristic of Benson," he said. "My band played there a couple of weeks ago. It's a safe place to be."
Michael Dunham, a promoter from Omaha, said it's important that people come together to find a solution so that local musicians have an outlet, people can be safe and businesses can feel that their livelihood is protected.
"It's not about rap; it's about public places and entertainment venues," he said. "It's a little bit of everyone's responsibility to get this violence out of our lives."