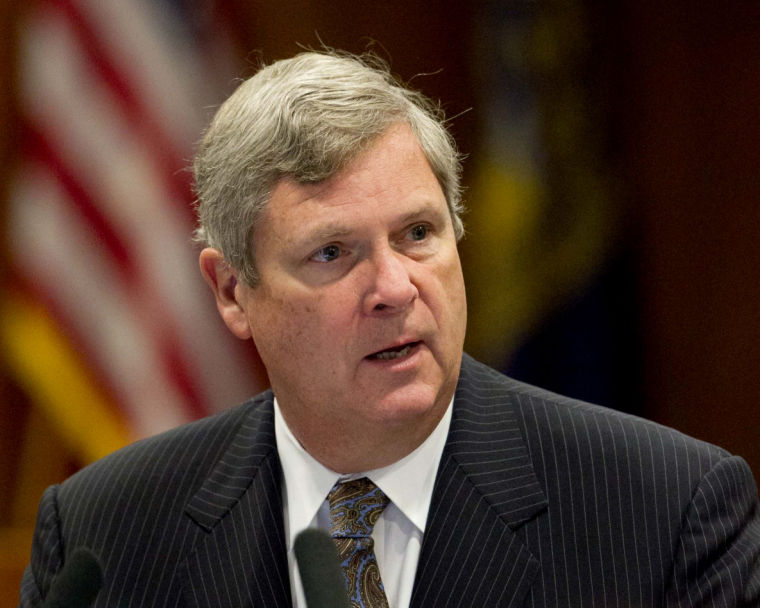 LINCOLN — The future of rural America is tied to how well the rest of America understands and supports it, U.S. Secretary of Agriculture Tom Vilsack said Tuesday.
During the keynote speech at the Rural Futures Conference, Vilsack spoke about the need to diversify the rural economy and to better explain why it matters to everyone else.
The three-day conference was hosted by the University of Nebraska Rural Futures Institute and held at the Cornhusker Hotel.
Political debate about agriculture and the farm bill is an opportunity to remind all of America that rural America supplies much of what the country consumes, especially food and fuel, Vilsack said.
"Now is the time to re-emphasize, re-educate and remind America about the importance of rural America," he said.
Job creation in rural communities is possible with a focus on redirecting food waste to other purposes, exploring money-saving and environmentally friendly conservation strategies and creating an economy that includes production agriculture but isn't dependent upon it, he said.
Vilsack, a Democrat, was governor of Iowa from 1999 to 2007. President Barack Obama appointed him to head the U.S. Department of Agriculture in 2009.
Vilsack spoke at length about the harm the lack of a new farm bill is bringing to rural communities. The public discourse about the farm bill has focused on the Supplemental Assistance and Nutrition Program and farm subsidies, but little in between, he said.
The bill also means money for research, education and jobs, he said, and those issues need to be better explained to the 99 percent of Americans who aren't in farming.
The Rural Futures Institute was formed last year as a systemwide NU research and education initiative. Chuck Schroeder, a longtime cattleman and currently the executive director of the National Cowboy & Western Heritage Museum in Oklahoma City, will begin as its first executive director in December.
University of Nebraska President J.B. Milliken said Vilsack's points resonate with the institute's goals — especially when it comes to making rural communities attractive places for young people to work and raise families.
"I think this is one more case where the University of Nebraska is taking on what is really a global challenge and leading the way here," Milliken said.
Ronnie Green, NU's vice chancellor for the Institute of Agriculture and Natural Resources, said Vilsack's message connected perfectly to what became a running theme of the conference: connecting young people to rural communities and getting them to invest in the future of their hometowns.
"Young people need to be a part of the solution," Green said.