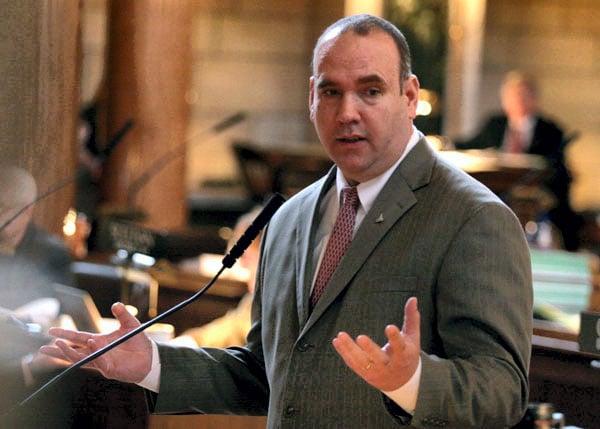 LINCOLN — State Sen. Scott Price of Bellevue has given notice that he will resign his post effective Nov. 1, creating a vacancy from Sarpy County in the Nebraska Legislature.
Price, 51, indicated a month ago that he would be resigning for family reasons and said he would probably move to Alabama, where his daughter lives. His letter of resignation, dated Oct. 18, arrived at the governor's office on Monday.
"It has truly been an honor and a privilege to serve the people of the 3rd legislative district and the State of Nebraska," Price wrote in a three-sentence letter.
Gov. Dave Heineman now must choose a replacement. He has already appointed four state senators during his nearly nine years in office.
Applications will be accepted by his office through Nov. 22.
Candidates must have lived in District 3 for at least one year. The district encompasses Capehart and portions of Bellevue west of U.S. 75.
Price was first elected in 2008 and then re-elected last year to represent the district. A Republican and a retired Air Force meteorologist, he is married and has three children.
People interested in applying for the officially, nonpartisan post should call Kathleen Dolezal with the Governor's Office at (402) 471-1971.
The appointee will serve until Jan. 6, 2015. The seat will be up for election to a two-year term in November 2014.