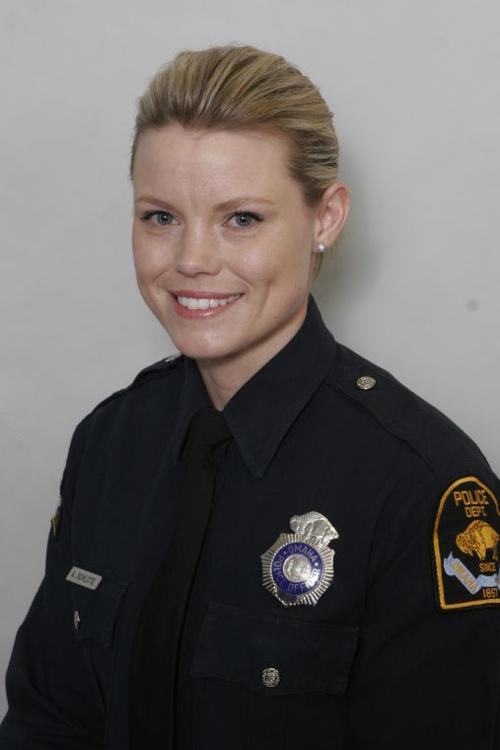 The 2013 Omaha Crime Stoppers Officer of the Year worked tirelessly to help bring a longtime child molester to justice, her colleagues said.
Officer Amber Schlote's interview with a 13-year-old boy in 2010 helped her identify other victims who had been too afraid to come forward.
Schlote, 32, was presented the award at a special luncheon Tuesday (video). She was one of 20 officers nominated for the award, now in its 22nd year.
In February, Daniel R. Mangiameli, 63, was sentenced to 195 to 310 years in prison for the sexual assaults of four boys in Douglas County.
But there were other victims. Mangiameli originally estimated he had sex with at least 20 boys. He later told a probation officer that it was 40 boys.
Omaha police reviewed hundreds of photos and videos taken by Mangiameli. They determined that 31 boys — preteens to teens — were depicted.
Schlote identified all but five. The abuse spanned three decades.
"Thanks to her dedication, the suspect in this case will never be allowed to hurt another child ever again," said Sgt. Jason Christensen, who nominated Schlote for the award.
In her eight years on the force, Schlote also has worked vice, South Omaha investigations and uniform patrol.