Darrell Starks of Waterloo doesn't get stirred up easily.
Not even when he wins a big jackpot in the Nebraska Lottery.
That's what happened this week after he stopped by the Family Fare on South 203rd Street and bought two quick-play tickets for the Nov. 16 Nebraska Pick 5 drawing.
The next morning, Starks checked his numbers in the morning paper. Lo and behold! One of his tickets matched the winning numbers: 2, 6, 9, 10 and 33.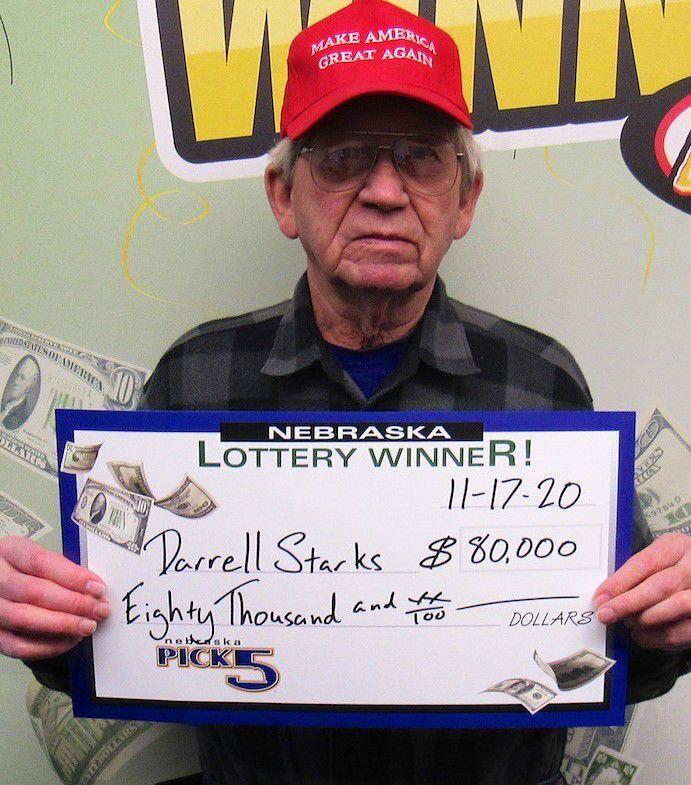 "I didn't get real excited," he told lottery officials.
Starks said he's matched four numbers about half a dozen times, for a prize of $450.
This prize was a whole lot bigger: $80,000.
He beat odds of 1 in 501,942 to win the top prize.
Starks said he will use the money to pay off his truck.
Myrna Strain of Genoa was anything but calm when she scratched off a $200,000 winner in the Nebraska Lottery's Royal Riches Scratch game last week.
She stopped at AJ's, a convenience store in her hometown, and bought a $20 Royal Riches ticket.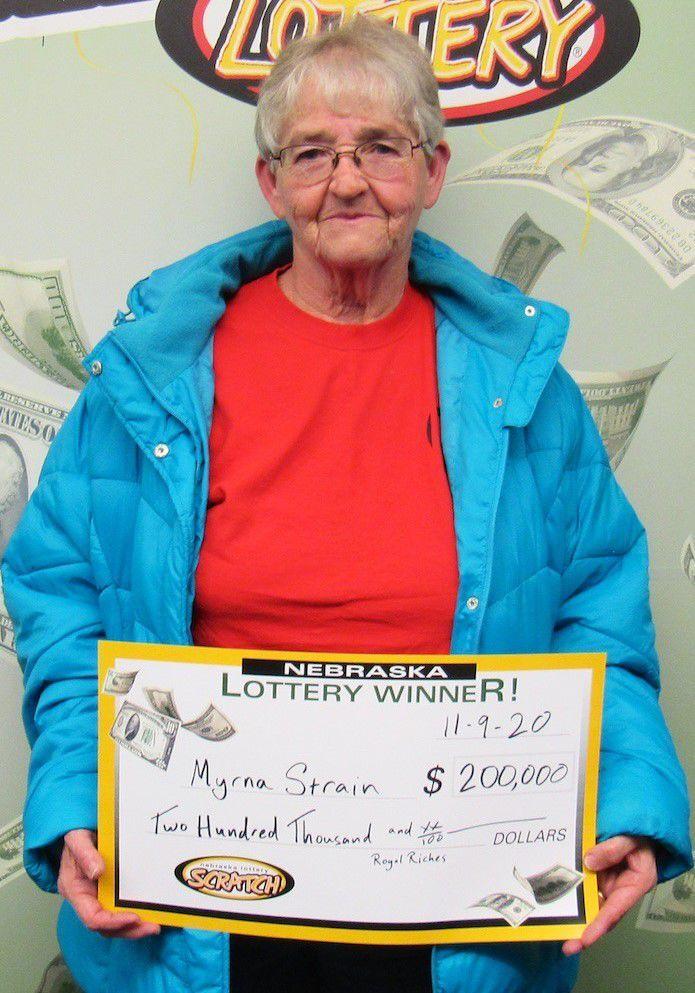 Strain told lottery officials that she was speechless after she scratched off the ticket and saw she had won the game's grand prize.
"I couldn't talk," she said.
The odds of winning are 1 in 200,000.
Strain has won before, including a $5,000 prize in a scratch-off game last year.
At least two other recent Nebraska Pick 5 jackpot winners who purchased their tickets in the Omaha area still haven't claimed their prizes.
Someone bought a winning ticket worth $158,000 for the Nov. 9 drawing in Gretna at the Speedee Mart at 431 S. Highway 6. The ticket matched all five winning numbers: 1, 11, 15, 20 and 32.
Another winning ticket was purchased for the Nov. 12 drawing, this one at the Baker's at 5555 N. 90th St.
The ticket, worth $70,000, matched these winning numbers: 8, 10, 20, 22 and 30.
One other winner is about to lose out on a $10,000 jackpot if they don't act quickly, lottery officials said this week.
Someone bought a ticket for the May 29 Mega Millions interstate lottery that matched four of the five winning white ball numbers (10, 13, 32, 41 and 51) and the Mega Ball number (03).
Unclaimed lottery tickets in Nebraska expire after six months, and the money is returned to the pot. This $10,000 ticket will expire on Wednesday, lottery officials said in a press release.