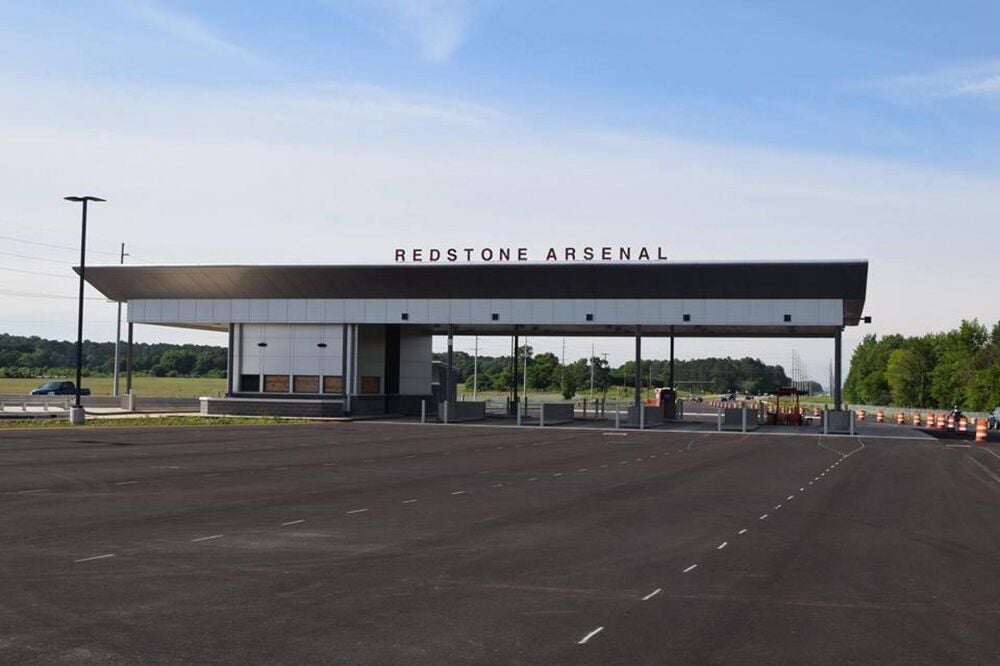 The Air Force selected Redstone Arsenal in Huntsville, Alabama, as its "preferred" site for a new headquarters for U.S. Space Command — but the boosters of Offutt Air Force Base's bid are not giving up hope yet.
Rep. Jeff Fortenberry, whose district includes Offutt, called the decision "a huge disappointment."
"Offutt would have been an excellent host," he said in his own statement. "We will examine the reasons for this decision and potentially launch an appeal."
"I'm proud of the effort our team put forth in showcasing all that the base, the community, and our state have to offer," Nebraska Sen. Deb Fischer said in a statement.
Redstone was chosen over Offutt as well as current or former bases in Colorado Springs, Colorado; Albuquerque, New Mexico; Cape Canaveral, Florida; and San Antonio, Texas, though all of the other sites were rated as "acceptable" alternatives.
All six sites were rated based on factors related to mission, infrastructure capacity, community support and costs to the Department of Defense, according to an Air Force news release.
Huntsville bills itself as "Rocket City." Redstone is home to several Army missile commands as well as NASA's Marshall Space Flight Center. Hundreds of thousands of young people have also attended a five-day youth space camp in Huntsville at the U.S. Space and Rocket Center.
Rep. Don Bacon, a retired Air Force brigadier general who now represents the Omaha area, said insiders told him Offutt offered the lowest construction costs but lacked the large space-related work force in Huntsville.
"I would love to have had the chance to build one, if they located here," he said.
The U.S. Space Command was established in 1985 and located in Colorado Springs, which had been a major center for Air Force space operations.
In 2002, SpaceCom was folded into the Offutt-based U.S. Strategic Command as part of a reorganization. In 2019, it once again became an independent command. Its headquarters was re-established, temporarily in Colorado Springs.
SpaceCom includes members of all service branches and is separate from the U.S. Space Force, a new service branch established in 2019.
Nebraska touted the state's high-quality schools, low cost of living and strong support for the military. University of Nebraska President Ted Carter announced a space research and education alliance uniting NU with other universities in Kansas, North Dakota and Indiana.
Offutt team members thought Colorado Springs and Omaha were the most likely choices, being the two locations that had previously hosted the command.
The sites were judged on a points system based on specific criteria. Tim Burke, immediate past chairman of the Greater Omaha Chamber, called for "full transparency" in the final review.
"No question, Offutt Air Force Base is the optimum location for USSPACECOM," Burke said in a statement. "Nebraska exceeded criteria in all categories."
"I look forward to seeing the objective evaluation results," said retired Maj. Gen. Rick Evans, who heads the University of Nebraska at Omaha's National Strategic Research Institute, a military research center.
Colorado officials suggested that politics influenced the decision. Alabama voters strongly backed President Donald Trump, who was impeached in the U.S. House of Representatives on Wednesday. Huntsville is in the district of Rep. Mo Brooks, a strong Trump supporter who spoke at the Jan. 6 pro-Trump rally in Washington, just before some of those attending rioted and invaded the U.S Capitol.
Outgoing Air Force Secretary Barbara Barrett made the choice on her next-to-last day on the job, and Offutt's backers expect that it will be reviewed carefully by the incoming Biden administration.
The sites also must still undergo a lengthy environmental impact analysis. Once it is complete, the Air Force expects to make a final decision where to build in the spring of 2023.
"Nebraska will continue to make the case to the incoming administration for bringing USSPACECOM to the Heartland," Gov. Pete Ricketts said in a statement. "When you look at the data and our competitive advantages, Nebraska remains the best place in the nation to locate this mission."
---
Our best Omaha staff photos of January 2021