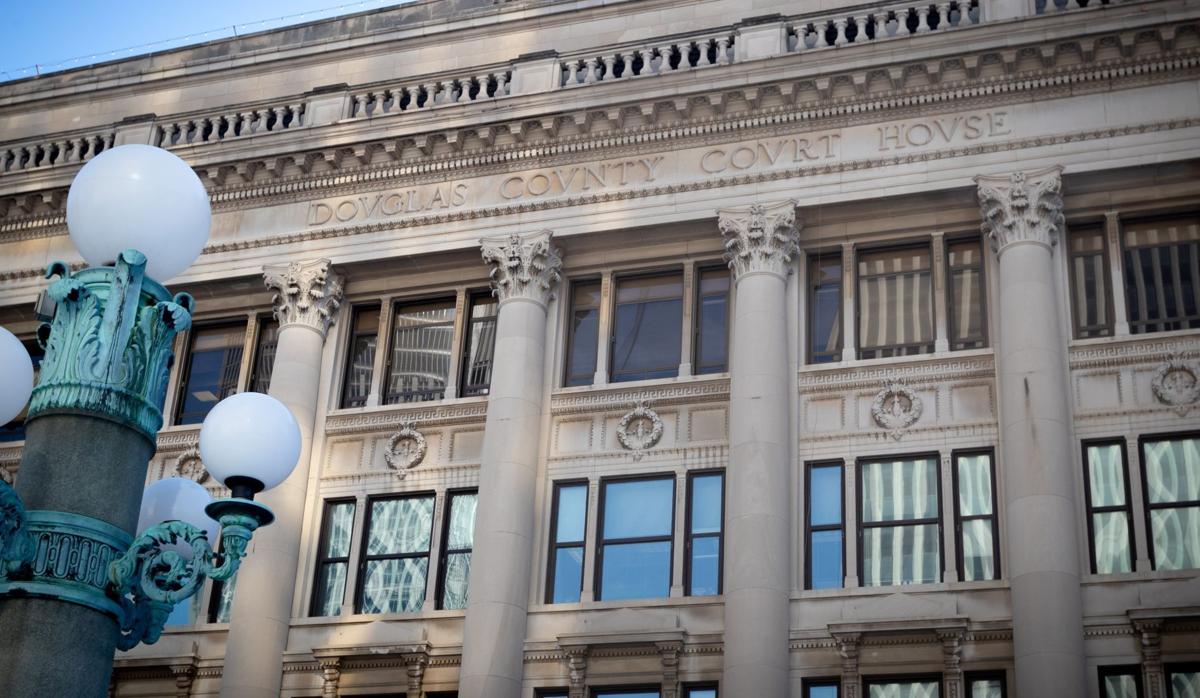 Eviction hearings are continuing — and evictions are rising — even as public safety concerns about surging COVID-19 cases have shut down the vast majority of in-person county court proceedings in Omaha and Lincoln until 2021.
More than 75 eviction hearings are scheduled in Douglas County Court for the week after Thanksgiving, said Scott Mertz, an attorney with Legal Aid of Nebraska. Those hearings tend to bunch landlords, tenants and attorneys into courtrooms, waiting near each other until their cases come up and are heard.
And beyond the courthouse risk, advocates say, evicted people wind up crowding in with friends or relatives or in homeless shelters — risking further spread of COVID-19.
With a limited federal moratorium on evictions set to run out at the end of the year, nonprofit organizations are asking Nebraska Gov. Pete Ricketts to issue an executive order that most likely would lead to a de facto state moratorium on evictions.
Leaders of 38 agencies sent Ricketts a letter recently asking him to indefinitely suspend a state statute that requires eviction hearings to be held within 10 to 14 days of property owners filing for evictions.
An estimated 28,000 Nebraskans think they are at least somewhat likely to face eviction or foreclosure in the next two months, according to a survey completed Nov. 9 by the U.S. Census Bureau. That's about 41% of the adults in households that are behind on rent or mortgage payments.
Advocates are concerned that eviction hearings keep rolling on as COVID-19 cases surge and hospital space shrinks. Douglas and Lancaster County Court officials earlier this month shut down many criminal proceedings and almost all in-person civil hearings until January — but not eviction and debt collection hearings. Court officials have said eviction hearings must continue as usual because state law requires them.
More than 200 eviction hearings have been scheduled in the two counties since officials shut down most other hearings.
"Closing the courts to the public but leaving them open for eviction hearings does not make sense," the 38 organizations said in the letter to Ricketts. "We know that packing people into a courtroom will increase the risk of COVID-19 and therefore undermine our community's efforts to stop the spread."
Legal Aid of Nebraska, which signed on to the letter, also has formally asked the presiding judge of Douglas County, Sheryl Lohaus, to make arrangements to make the eviction hearings more safe. That could include postponing hearings and establishing policies — and communicating them to renters before their court dates — about what to do if they suspect they have COVID-19.
Lohaus did not return calls seeking comment. But as of Monday, many seats had been blocked off to create social distance in the courtroom where eviction proceedings are held.
The federal Centers for Disease Control and Prevention established a moratorium against evicting people for nonpayment of rent when they were affected by COVID-19, but it doesn't apply to all evictions and will soon expire. Other curbs have helped reduce the number of evictions as well, including an order by Ricketts that applied in April and May — during an earlier COVID-19 peak that was much smaller than the current one.
A spokesman for Ricketts, Taylor Gage, noted the federal moratorium and said by email that he does not "expect further state action in this area."
Erin Feichtinger, who works for the Omaha nonprofit Together, said people who find themselves in eviction court tend to be members of populations that are particularly vulnerable during the pandemic. "So it just puts everyone at risk unnecessarily," she said.
In Lincoln, attorney Ryan Sullivan said he has seen a large increase in eviction cases for reasons other than nonpayment of rent, which can be a way to get around the CDC moratorium. A University of Nebraska associate law professor who owns rental property himself, Sullivan said evictions can be justified sometimes.
"But for failure to pay rent cases in most of these situations, especially as we're trying to get through these next couple months, there's alternatives to allow the landlords to still be able to eventually collect their rent," Sullivan said. "A moratorium doesn't let (renters) off the hook for their rent."
An Omaha attorney who represents landlords and property managers said that they don't want to evict people but that a moratorium is not the answer. Gene Eckel said property owners can't maintain properties and pay wages, mortgages and other bills when tenants don't pay rent.
"I think the landlords are kind of being put in the position that they're being pointed out as the person that needs to not take income, because the government's really not stepping up and taking leadership and doing what they need to do," Eckel said. "We need people to start demanding from their representatives to pass a stimulus package as soon as possible."
Michelle Hahn, co-owner of the OKOmaha Real Estate property management business, said most of the tenants facing eviction by the company had been behind in rent since before the pandemic, and many have damaged their property. She said the company is reluctant to evict tenants and refers them to agencies for help.
"I've got people who are $3,000 behind," Hahn said. "We're doing what we can to help them ... but sometimes people need to help themselves."
---
Our best staff images from November 2020