Even though recent studies have found COVID-19 antibodies in deer, wildlife experts say Nebraska hunters heading out Saturday for the firearm deer season shouldn't be worried.
There is no evidence that animals, such as deer, are playing a significant role in the spread of COVID-19, said Alicia Hardin, wildlife division administrator for the Nebraska Game and Parks Commission.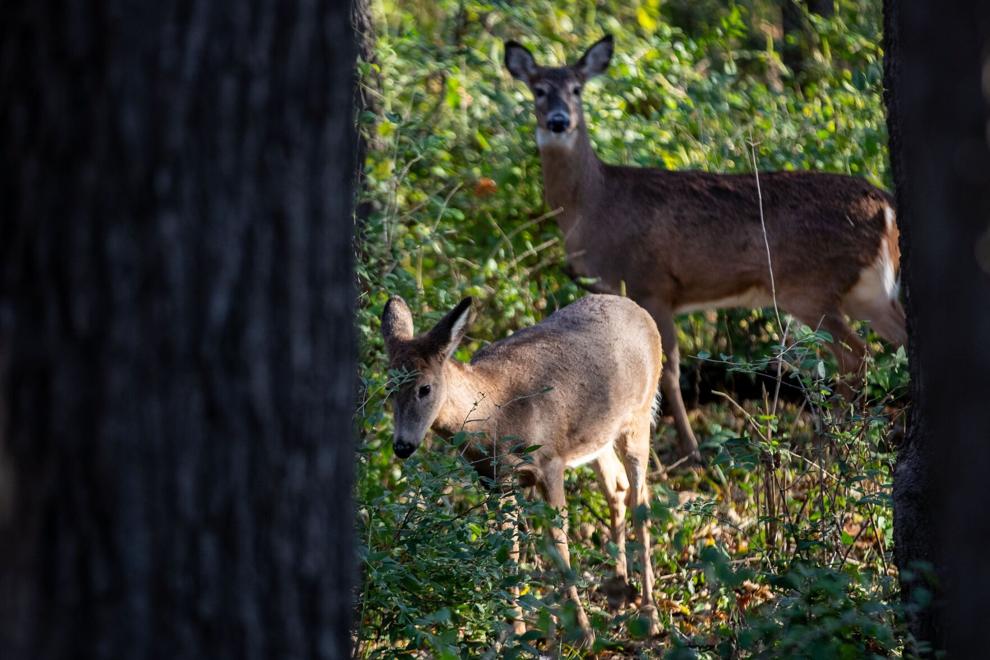 "Available information indicates the risk to be low, and you can't get it from eating the meat," Hardin said.
The U.S. Department of Agriculture's Animal and Plant Health Inspection Service recently analyzed serum samples from white-tailed deer for the antibodies. In 481 samples collected between January 2020 and March 2021 from Illinois, Michigan, New York and Pennsylvania, it detected SARS-CoV-2 antibodies in 33% of those samples.
A recent study in Iowa, which has not been peer-reviewed, found that among Iowa deer studied between April 2020 and January 2021, nearly 80% had detectable levels of COVID-19.
In that study, scientists said they are concerned about the possibility of the virus mutating within the deer population and creating a new strain that could be transmitted back to humans.
Scientists at Penn State, working with the Iowa Department of Natural Resources and Iowa State, authored the study.
"To date, there have been no cases of contracting COVID-19 from eating food, including hunted wild meat," said Rachel Ruden, the Iowa DNR's state wildlife veterinarian.
She said hunters should thoroughly cook the meat of any deer they harvest.
Hardin said Nebraska Game and Parks will be working with the USDA health inspection service to begin its own tests on white-tailed deer in the state.
Hardin said Game and Parks officials don't want to alarm people without the scientific evidence to back up any statements.
"The point is, you keep vigilant," she said. "Our agency recommends following any CDC guidance."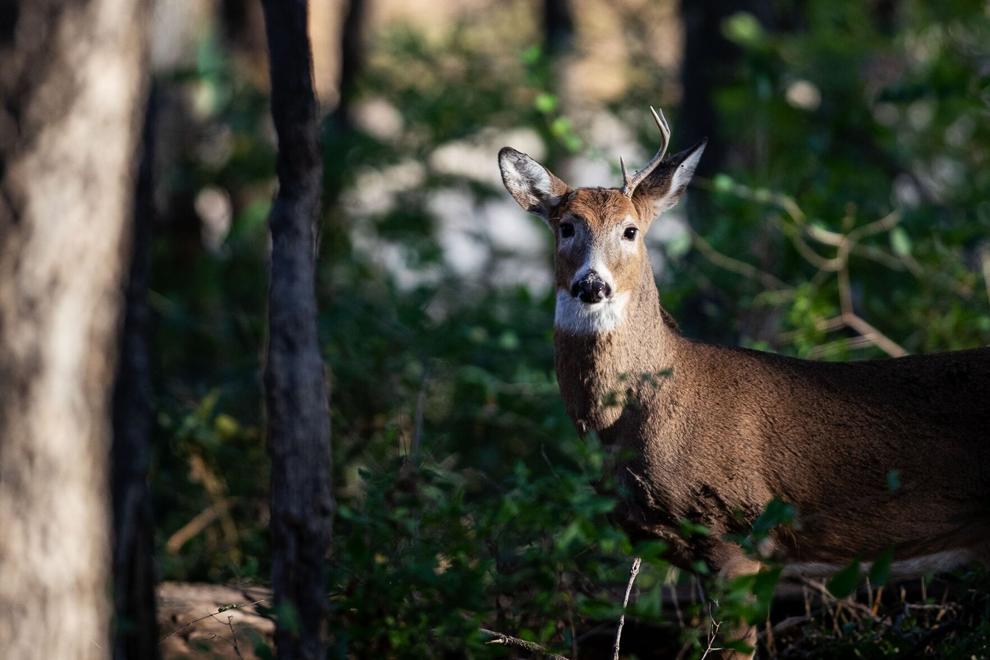 Although there is no evidence that people can get COVID by preparing or eating meat from an animal infected with SARS-CoV-2, hunters still should be cautious, Hardin said.
"You should continue to practice safe animal-handling techniques when gutting deer, like wearing rubber gloves, washing equipment after use and washing your hands," she said. "It's no different than how you would treat anything when handling wild game meat."
Nebraska's rifle season runs for nine days. Some 60,000 to 70,000 hunters will be out in the field.
Hardin said there still are lots of unknowns about COVID in deer, hence the decision by many agencies to do more testing. The USDA health inspection service is working closely with federal and state partners, including the U.S. Department of the Interior, the Centers for Disease Control and Prevention and the Association of Fish and Wildlife Agencies, to determine next steps.
The USDA isn't sure how the deer are are being exposed to the disease, and the animals don't appear to show clinical signs of COVID. About 30 million deer live in the U.S., and they often come into close contact with people.
Wildlife officials have seen an uptick in Epizootic Hemorrhagic Disease, which Hardin said isn't uncommon in times of drought. It's nothing compared to a huge outbreak in 2012, she said, which hit the deer population hard.
"It's mostly in the eastern part of the state, where we see higher populations of whitetails," Hardin said. "We did see it in pronghorn antelope and bighorn sheep in the west and a few deer out there."
Game and Parks staff will collect lymph nodes from select harvested deer to sample for chronic wasting disease at check stations in the Wahoo, Blue Southeast and Blue ​Northwest units. They will take samples for chronic wasting disease and meningeal brain worm in the Buffalo, Platte and Republican units.