A Red Willow County sheriff's deputy was filling his gas tank Oct. 7 when two men approached him.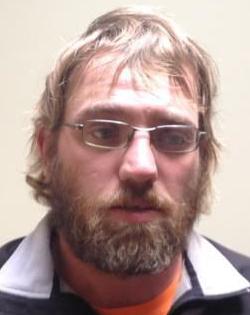 In an unusual conversation, brothers Alva and Charles Decker asked Deputy Jason Swartz for his phone number and talked about a local man named Steven Weaver.
Charles Decker said he didn't like him. If the brothers found him, he said, they would "zip-tie him and he won't make it back to town," according to a court affidavit filed by a Nebraska State Patrol investigator.
Then Alva Decker volunteered that he had guns but didn't explain why. Swartz later told the State Patrol that he found Alva's comment "very strange."
A few hours later, both Charles Decker and Weaver were dead.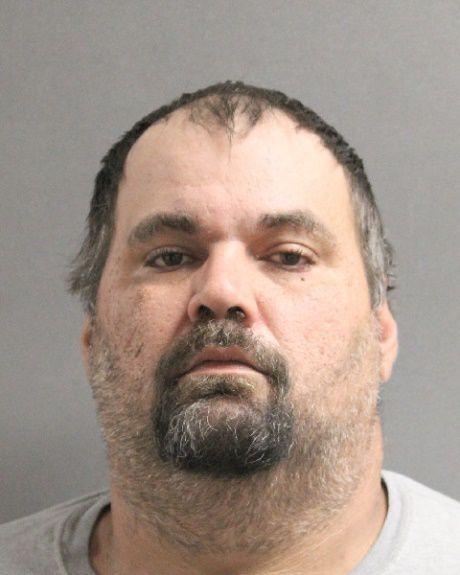 And before long, Alva Decker, 33, of Indianola was arrested and charged with first-degree murder in connection with Weaver's death.
On Tuesday he was ordered held without bail, and he is scheduled to appear in court next month.
Hours after the encounter at the gas station, in the early morning hours on Thursday, Alva Decker called Swartz, alerting him that he believed his brother was dead in a car collision on U.S. Highway 34, just east of McCook.
Alva Decker also said there was a possible shooting.
Authorities found 36-year-old Charles Decker's body ejected from his Honda Accord, which had rolled several times into a north ditch.
The driver of a silver four-door Toyota sedan, the second vehicle involved in the collision, was 33-year-old Weaver. Investigators found his body near Charles' green Accord, which was on the opposite side of the highway from where the Toyota came to rest in a south ditch. The Toyota had green paint transfer on its bumper.
Weaver's body had blood on the back of the head and mouth, with an apparent gunshot wound to the top of his skull and a bullet hole through his jacket.
In an arrest warrant affidavit filed in the case that was accessed by The World-Herald before a judge affirmed the Red Willow County attorney's motion to seal it Tuesday, a State Patrol investigator detailed the contentious connection between the Decker brothers and Weaver. However, the document doesn't clearly address what occurred in the moments before Weaver was fatally shot.
Weaver had served 2½ years in prison and was required to register as a sex offender after he was convicted in 2014 of sexually assaulting a 14-year-old girl when he was 24 years old.
The bad blood between the Decker brothers and Weaver started months ago, stemming from an unspecified dispute and an unrelated sexual assault allegation against Weaver involving a juvenile victim, according to the affidavit.
When Charles Decker found out about the dispute, he drove from Kansas to McCook, asking his brother for a gun so he could "take care" of Weaver, Alva Decker told authorities.
Alva said he talked his brother out of it and later met with Weaver at a parking lot to talk. Weaver told Alva it was a misunderstanding, and Alva said "everything was fine" between the men.
Later, the brothers heard about a sexual assault allegation against Weaver. Charles told Alva that he should have taken care of the problem a long time ago, saying, "I'll take care of it, I have people who will take care of it and he will never be seen again," Charles told Alva, he later recounted to investigators.
About 2 a.m. Thursday, after the brothers had talked with the Red Willow sheriff's deputy, Alva got a call from Charles, who said he was driving behind Weaver.
"I'm going to end this son of a (expletive) now," Charles told Alva, according to the affidavit.
The phone call lasted 13 minutes, and at the end, Alva heard loud popping and smashing noises. Alva believed Charles had crashed his car, so he got into his pickup truck and headed 5 miles outside Indianola, where Charles had previously told his brother he was driving.
Alva found the crashed vehicles and stopped. Then he heard loud bangs, "like fireworks or a gun going off," the affidavit said.
Alva told investigators he saw a car on the roadway 500 to 600 feet from the crash, then heard more firecrackers or gunshots and saw the car leave.
He believed Weaver was in the car so Alva got into his truck and chased the car to get a license plate, he told investigators, and at that time he called Deputy Swartz.
The affidavit provides no more details about the fatal shooting.
However, investigators wrote that Alva was worried about the whereabouts of his .22-caliber 1911 handgun, which was usually stored in his pickup. Deputies searched the pickup and didn't find the gun.
Alva told investigators that Charles had moved the pickup to access the Honda Accord and was concerned that Charles or someone else took the gun earlier that night.
At the scene of the crash, authorities found five .22-caliber shell casings and a .380 Browning semi-automatic handgun in Charles' Honda Accord. That gun's serial number had been removed, the affidavit said, and the gun had been "previously tampered with."
The affidavit did not list the results of the autopsies or a detailed crash reconstruction.
In additional interviews with law enforcement, one of Weaver's relatives told the State Patrol that he had recently spoken with Alva, who had asked what the family member's relation was with Weaver.
The family member told Alva and then Alva responded that "Weaver should know he keeps a gun in his truck and shouldn't mess with him," the affidavit said.
In addition to first-degree murder, Alva Decker is also charged with conspiracy to commit first-degree murder and use of a gun to commit first-degree murder.
Notable crime news of 2020
Read about some of the biggest and strangest crime stories in Nebraska and western Iowa.
Sign up for our Crime & Courts newsletter
Get the latest in local public safety news with this weekly email.