LINCOLN — Convicted murderer Aubrey Trail deserves life in prison, not the death sentence, because the dismemberment of his victim occurred after she had died, his attorney argued in written final arguments released Friday.
Ben Murray, a court-appointed defense attorney for Trail, wrote that state prosecutors failed to prove the slaying of Lincoln store clerk Sydney Loofe exhibited "exceptional depravity by ordinary standards of morality and intelligence," or that her killing was pre-planned.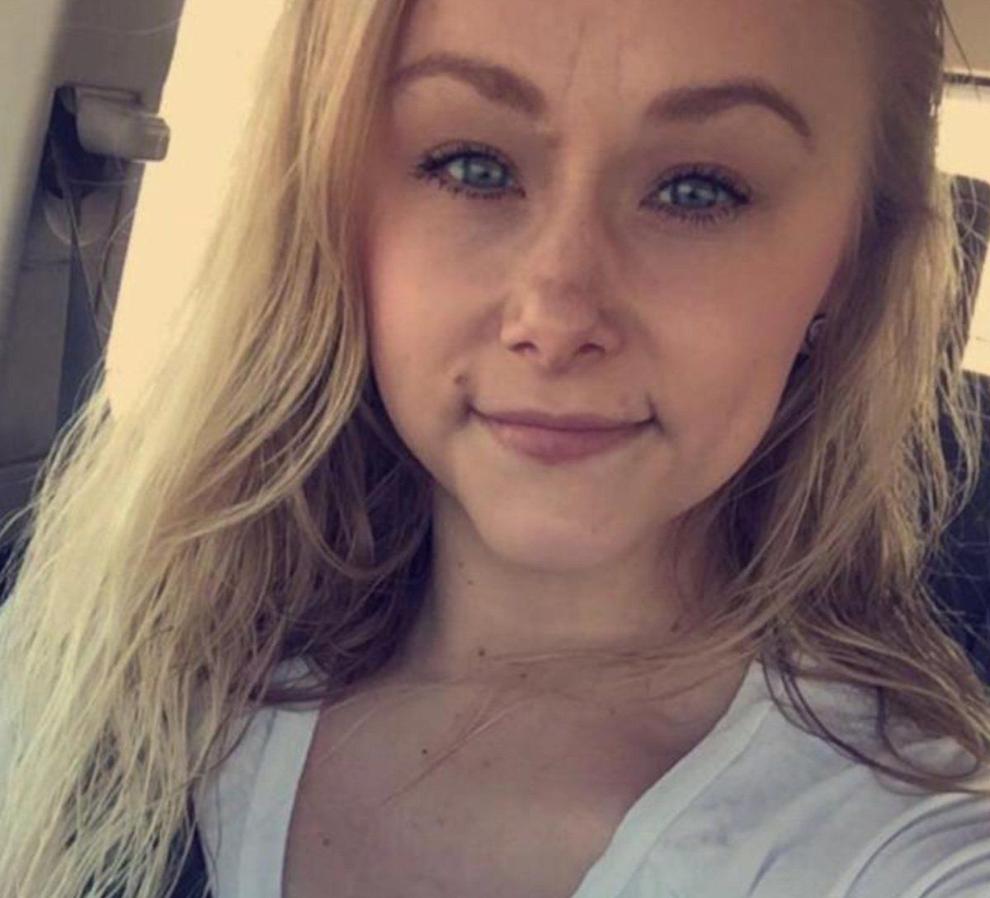 "What little evidence there is in this case suggests an unplanned death followed by absolute panic. Not a coldly calculated murder involving relishing a kill," Murray wrote in a 26-page court brief.
Trail, 54, and his 26-year-old girlfriend, Bailey Boswell, were found guilty of first-degree murder, conspiracy to commit murder and improper disposal of human remains in separate trials. Both face either life in prison without parole or death by lethal injection in the slaying of Loofe, who disappeared in November 2017 after arranging a date with Boswell via the internet dating app Tinder.
Loofe's remains were found three weeks later in plastic bags scattered along gravel roads in rural Clay County, an hour's drive west of the apartment in Wilber where Trail and Boswell lived.
Prosecutors with the Nebraska Attorney General's Office have asked for the death penalty for both, arguing that the slaying was especially heinous, and is comparable to other murders in which the death sentence was imposed.
Assistant Attorney General Doug Warner, in a 28-page brief, argued that Trail and Boswell planned for several months to abduct and kill someone for sexual gratification. Trail, Warner wrote, once told a woman who had lived temporarily with the couple that he was "sexually aroused" by talk of torture, and would get excited by watching her and Boswell kill someone.
But Murray, Trail's attorney, said prosecutors had failed to prove that Trail had the state of mind to pre-plan a murder, and instead were attempting to use Boswell's state of mind to prove that.
The defense attorney also suggested that Loofe, a 24-year-old clerk at Menard's, might have been a willing participant in a sexual fantasy with Trail and Boswell involving asphyxiation. Trail, at his trial, testified that he killed Loofe accidently, choking her with an electrical cord during group sex. In recent emails to The World-Herald, he has suggested there is more to the story that he'll reveal later.
Months before Loofe died, two clerks at the Grand Weaver Hotel in Falls City testified that they saw her enter the hotel with Trail. Trail's landlord in Wilber also testified that she saw a blond woman, who looked like Loofe, entering the apartment in the summer of 2017.
The sentencing panel — District Judges Vicky Johnson of Wilber, Susan Strong of Lincoln and Michael Smith of Plattsmouth — will deliver a decision later.
The judges must decide if the aggravating circumstances of the slaying — that it was especially heinous and depraved, as prosecutors maintain — outweigh any mitigating factors — such as Trail's "disadvantaged upbringing" in a broken home and in foster care, as Murray claims.
The judges also must weigh whether the sentence would be in proportion to other cases in which the death sentence was imposed.
Trail's attorney, in his written arguments, cited several murder cases involving multiple victims or bodies that were disposed of that resulted in the perpetrators being sentenced to life in prison.
---
Photos: Candlelight vigil for Sydney Loofe