LEXINGTON, Neb. — Jurors in the Bailey Boswell murder trial got their first look Friday at graphic autopsy photographs of the dismembered remains of Sydney Loofe.
Distressed looks and furrowed eyebrows could be seen behind masks on the faces of the jury as they were shown more than two dozen pictures from what was described as a "traumatic dismemberment."
Boswell, who is charged with first-degree murder, conspiracy to commit murder and improper disposal of a corpse in the 2017 slaying of Loofe, mostly stared into her lap, avoiding a look at the grim pictures. After a morning break, she used a tissue to wipe around her eyes.
The 26-year-old native of Leon, Iowa, faces the possibility of the death penalty if found guilty of first-degree murder. She could become the first woman sent to death row in the state.
Her 53-year-old boyfriend, Aubrey Trail, was found guilty of first-degree murder last year and will find out in December whether he will be sentenced to death or life in prison.
The autopsy produced some interesting testimony.
Dr. Michelle Elieff, a forensic pathologist from Omaha who performed the examination, said one of Loofe's earlobes had been torn where her earring would have been.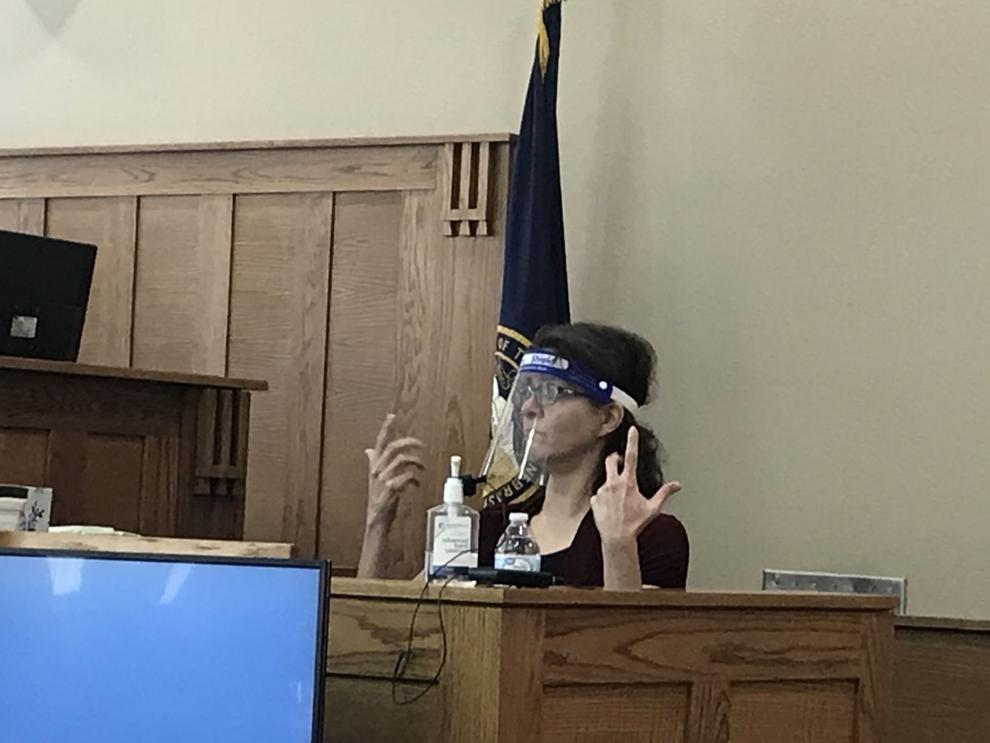 The injury, Elieff testified, occurred at or near the time of her death — perimortem, it's called. It could have occurred "minutes to hours before death," the doctor said.
Any pre-death injury would match up with the prosecution's case, which is that Boswell and Trail had talked frequently about torturing and killing someone, either to make money by making a video or as part of their discussions about witchcraft and gaining "powers" by killing.
The autopsy, Elieff said, also revealed bruises at the top of Loofe's skull and on her inner thigh, as well as a pattern of parallel scratch marks across her torso, as if someone had "dragged" a saw across her skin. The bruises were recent, she said, though the drag marks probably occurred after death.
Bruises on her wrists suggested that Loofe had been restrained, the pathologist said, and there were also "scuffs" on her upper back. There was clear evidence of strangulation, the pathologist said, from bruising on the neck.
The body was cut into 13 pieces, Elieff said, with saw marks on the bones and some cuts that could have been made by "heavy tinsnips."
Boswell's lead attorney, Todd Lancaster of the Nebraska Commission on Public Advocacy, objected often to the autopsy photos, questioning their relevance and whether they duplicated other evidence.
At one point, he asked the pathologist if someone would need "strong hands" to strangle a person.
Not necessarily, Elieff responded.
"It requires about 11 pounds of pressure, which isn't a tremendous amount of strength," she said.
Later, Lancaster asked the pathologist if, in her opinion, Loofe had been sexually assaulted. Elieff said that while there were no external injuries that would suggest that, there was some bleeding detected in her vagina that could have come from sexual intercourse, from something being inserted, or from the use of a tampon.
Under more questioning by Lancaster, Elieff said there wasn't any evidence that Loofe was menstruating at the time of her death.
The pathologist's report said the cause of death was "homicidal violence including strangulation."
At his trial last year, Trail, an ex-convict from Tennessee, testified that Loofe died accidentally after he choked her with an electrical cord during a "sex party" involving him and Boswell.
On Thursday, in an email from prison to reporters, Trail offered a new story — that he had "lied my ass off" at his trial and in his past statements to law enforcement. But, he wrote, he was now willing to tell the truth and say "exactly what happened" to Loofe if prosecutors would drop the death penalty against Boswell.
Suzanne Gage, spokeswoman for the Nebraska Attorney General's Office, said it would be inappropriate to comment while Boswell's trial is underway.
"It is the position of our office he is attempting to interfere with the current trial by using the media," she said.
Ben Murray, Trail's attorney, said he could not comment.
---
The trial of Bailey Boswell in the slaying of Sydney Loofe
Photos: The trial of Bailey Boswell in the slaying of Sydney Loofe
Boswell listens to opening statements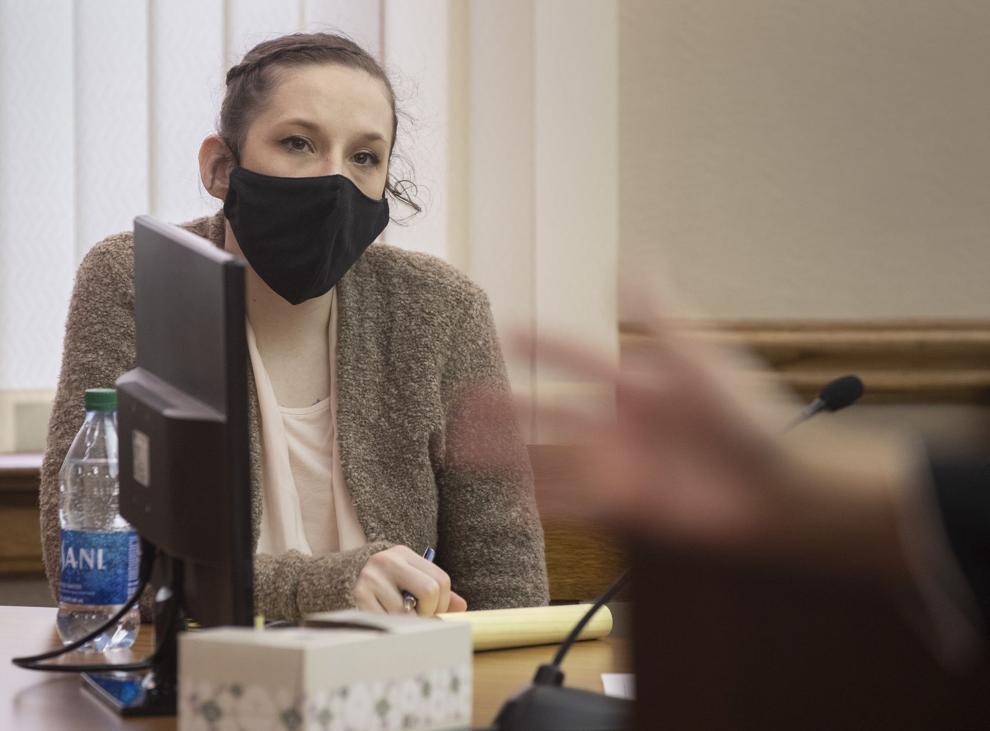 Judge gives jury instructions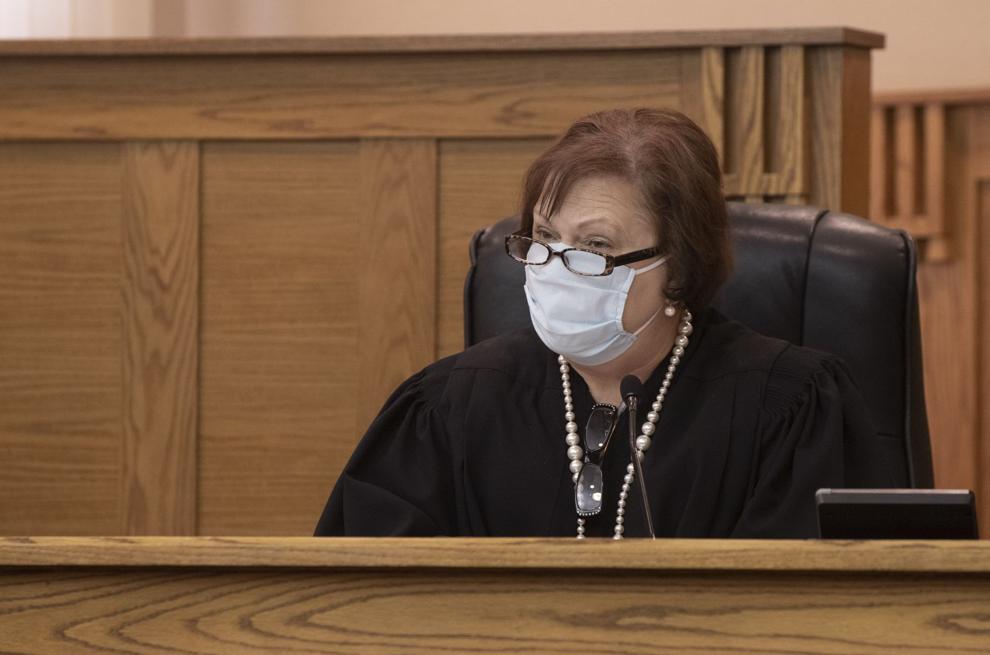 Prosecutor delivers opening statement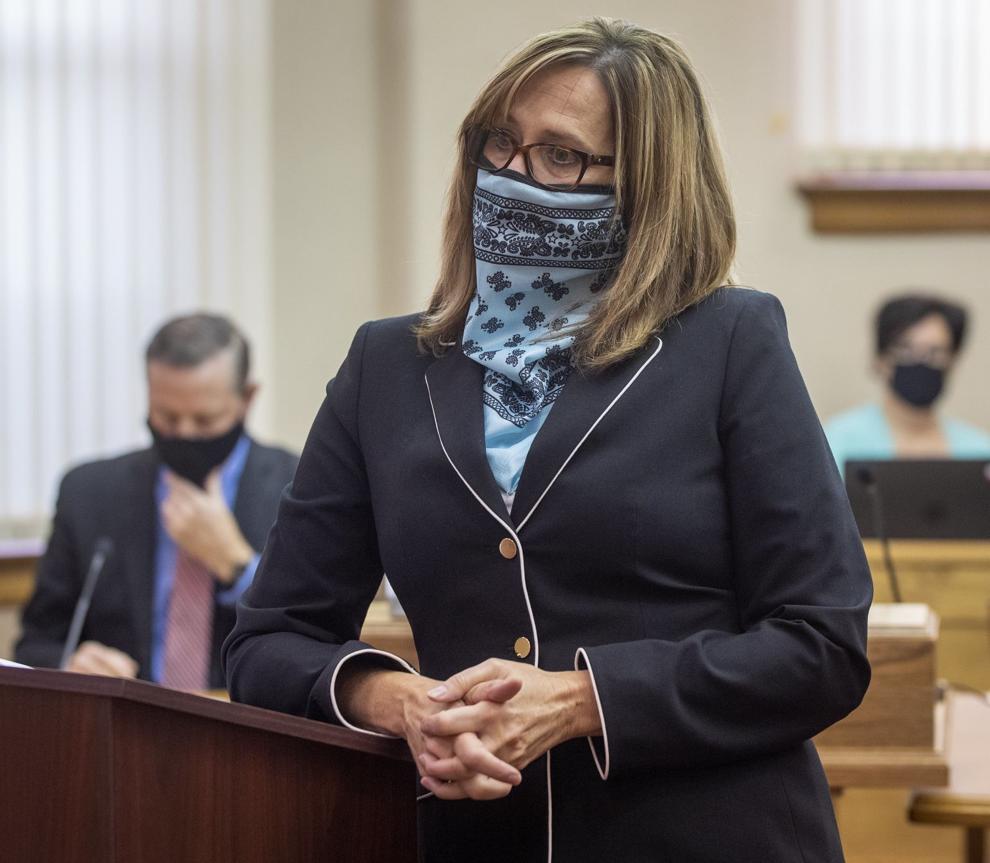 Defense delivers opening statement
Counsel listen to prosecution's opening statement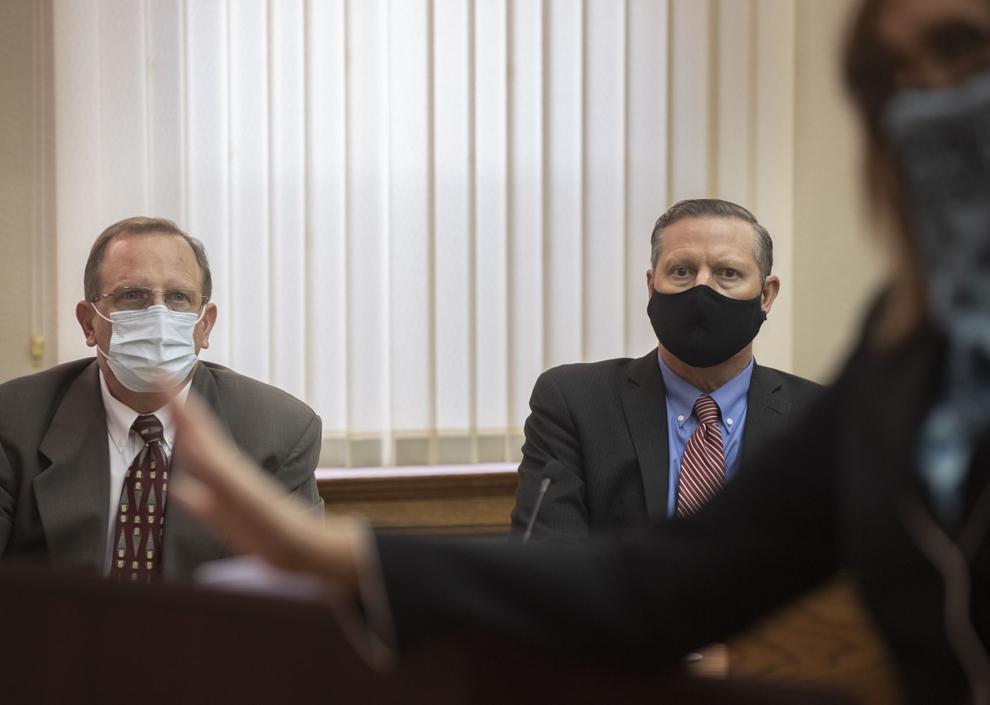 Boswell, counsel listen to prosecution's opening statement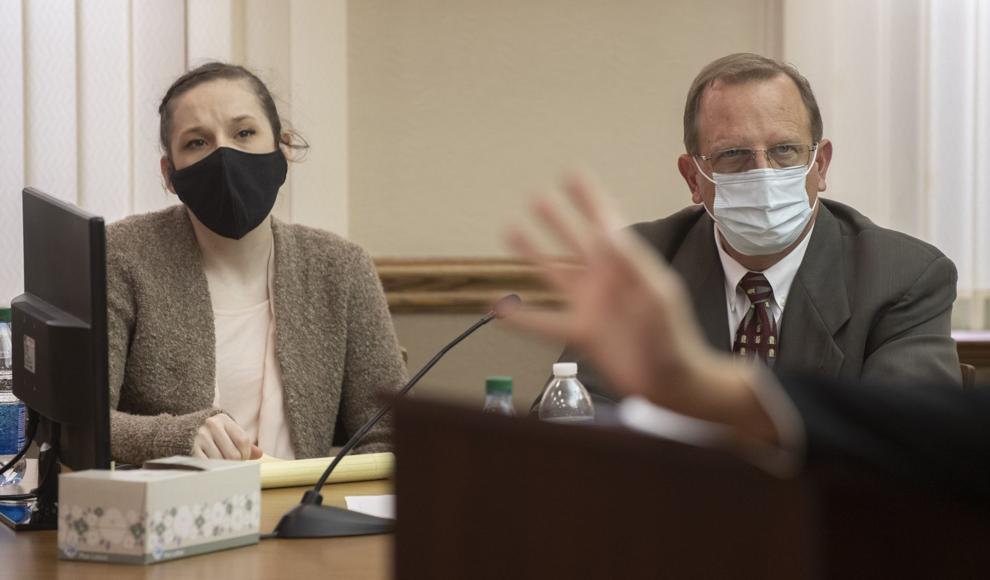 FBI agent, prosecutor talk during opening statements
Boswell listens to judge tell jury about charges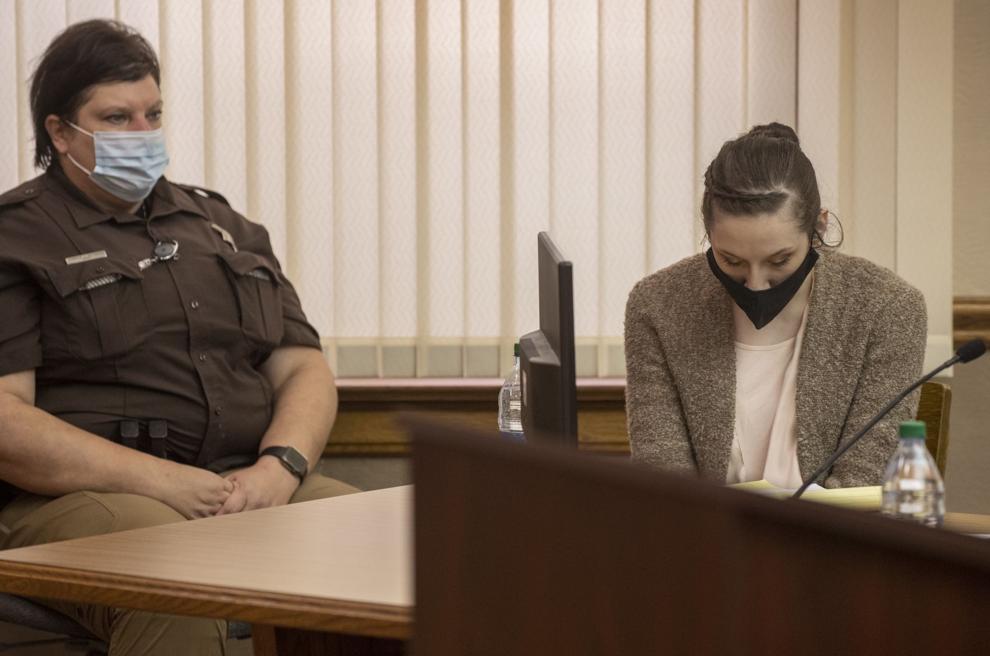 Boswell listens to prosecution's opening statement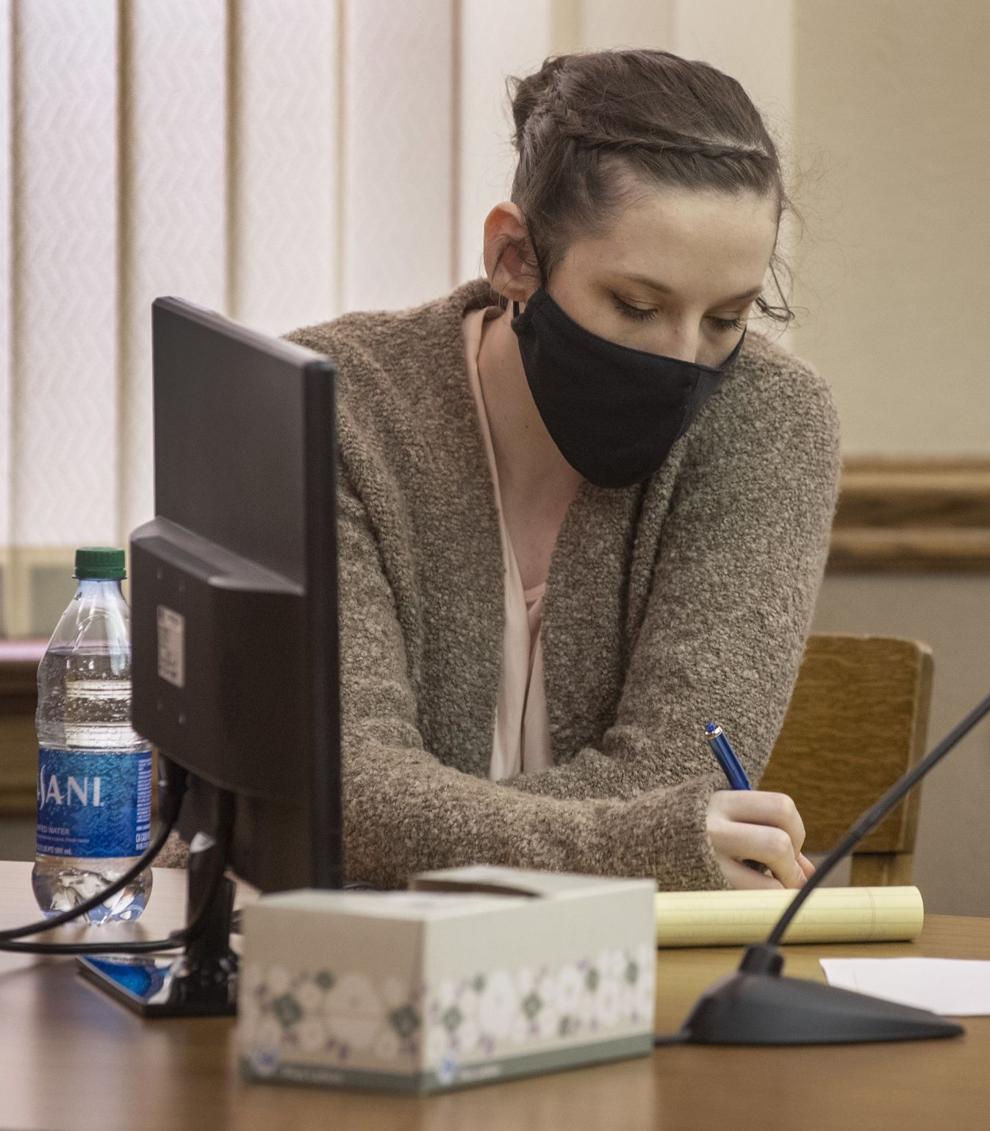 FBI agent, prosecutor listen as judge gives jury instructions
The apartment Boswell, Aubrey Trail rented in Wilber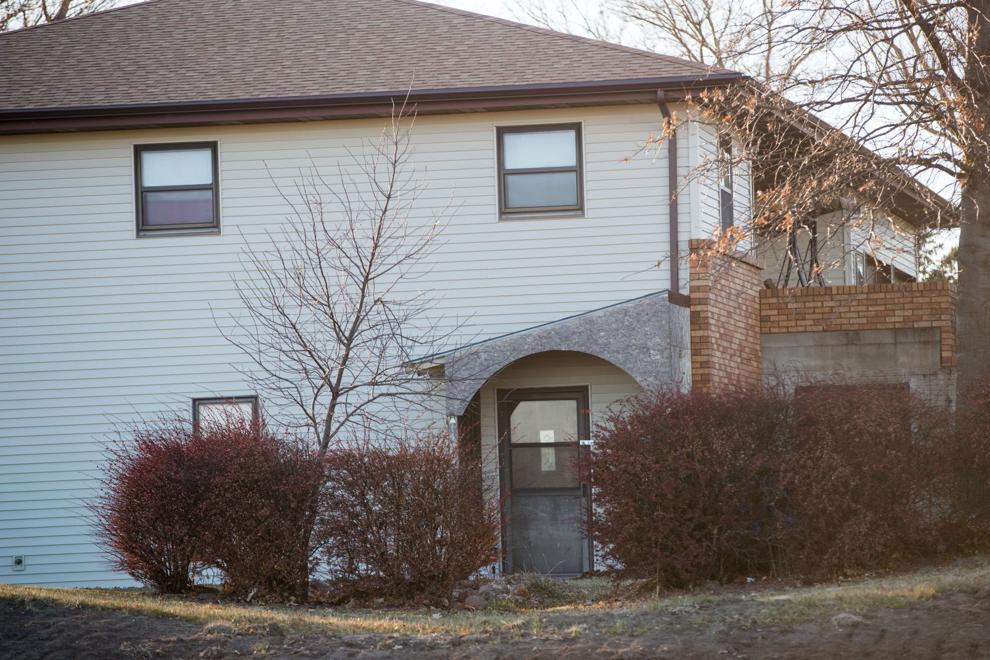 Former landlord testifies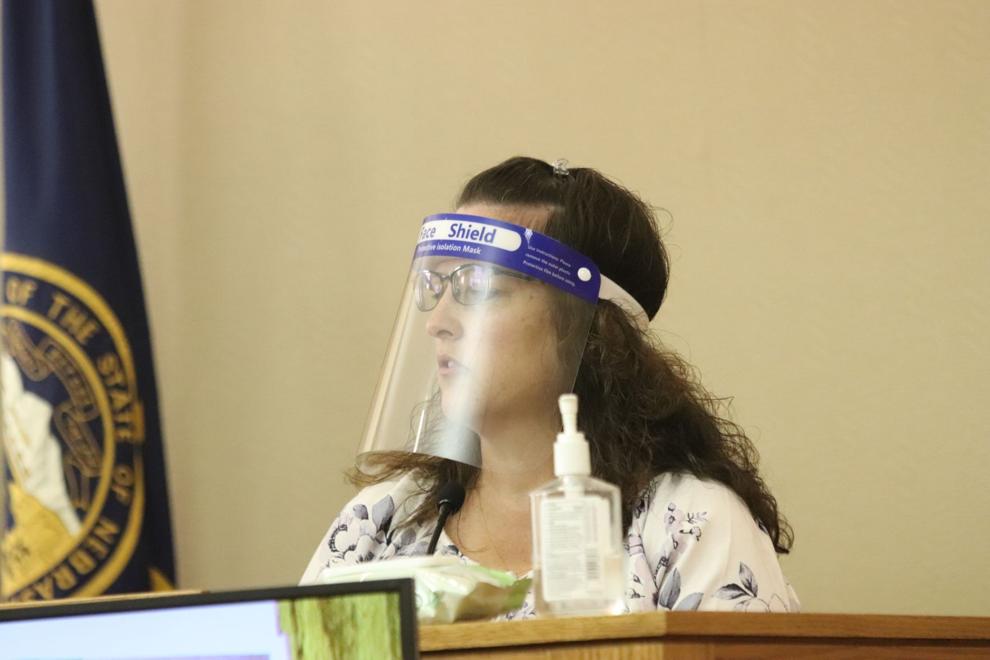 Former landlord testifies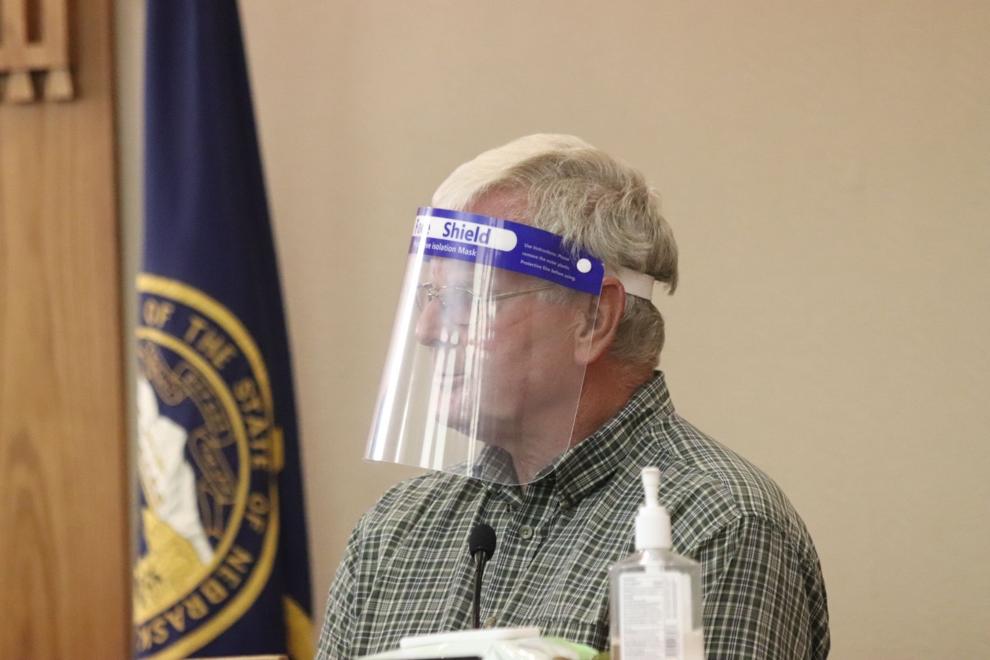 Bleach bottles entered into evidence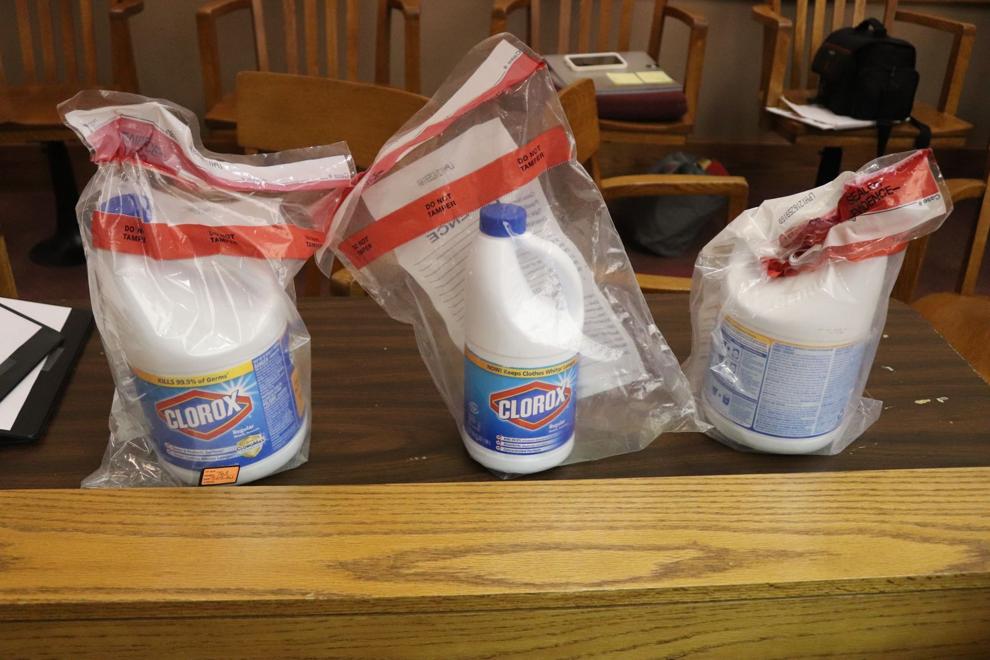 Photo of Boswell living room entered into evidence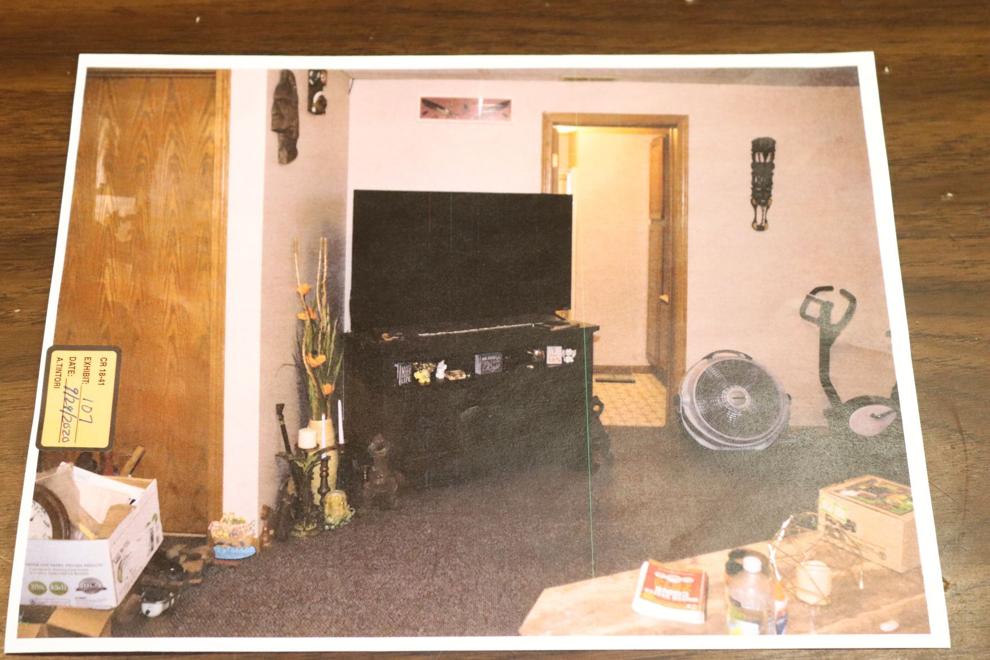 Photo of Boswell living room entered into evidence
Photo of Boswell, Trail entered into evidence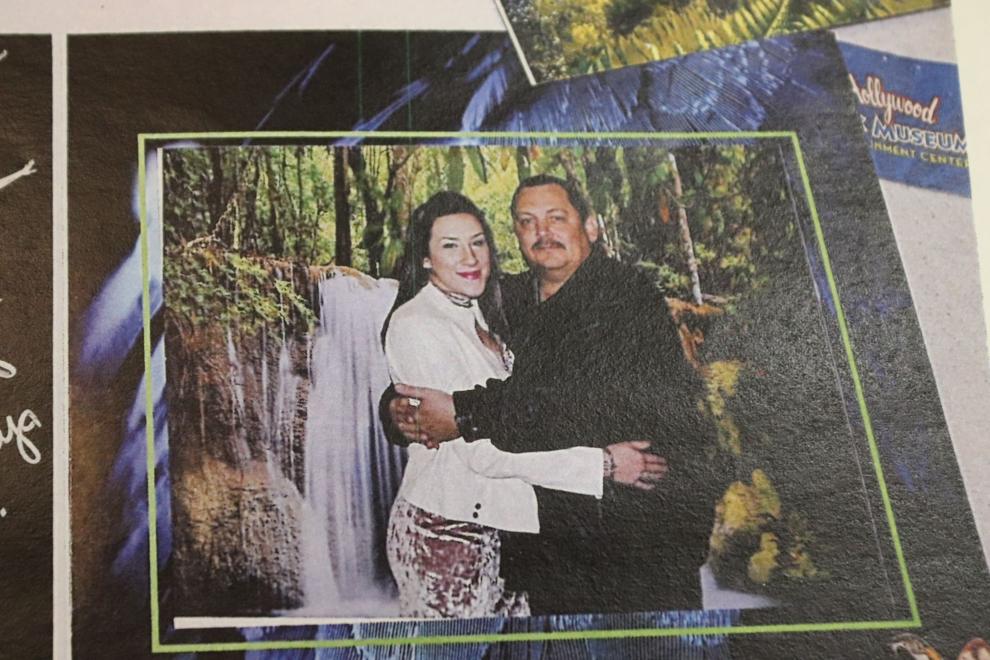 Boswell wipes away tears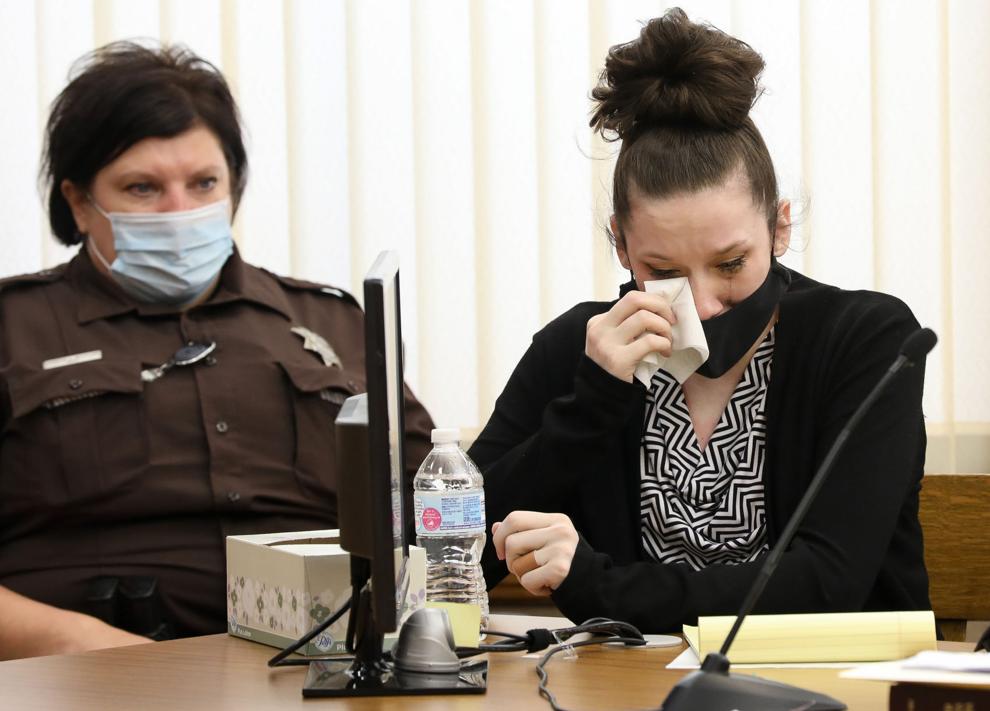 FBI agent testifies
Sydney Loofe displays tattoo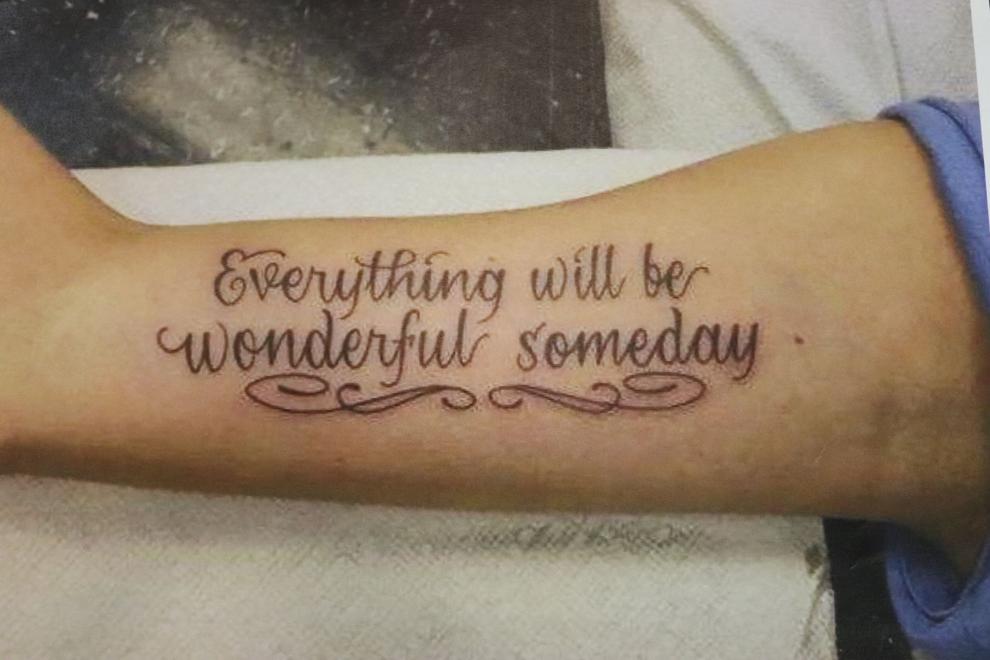 Boswell listens during trial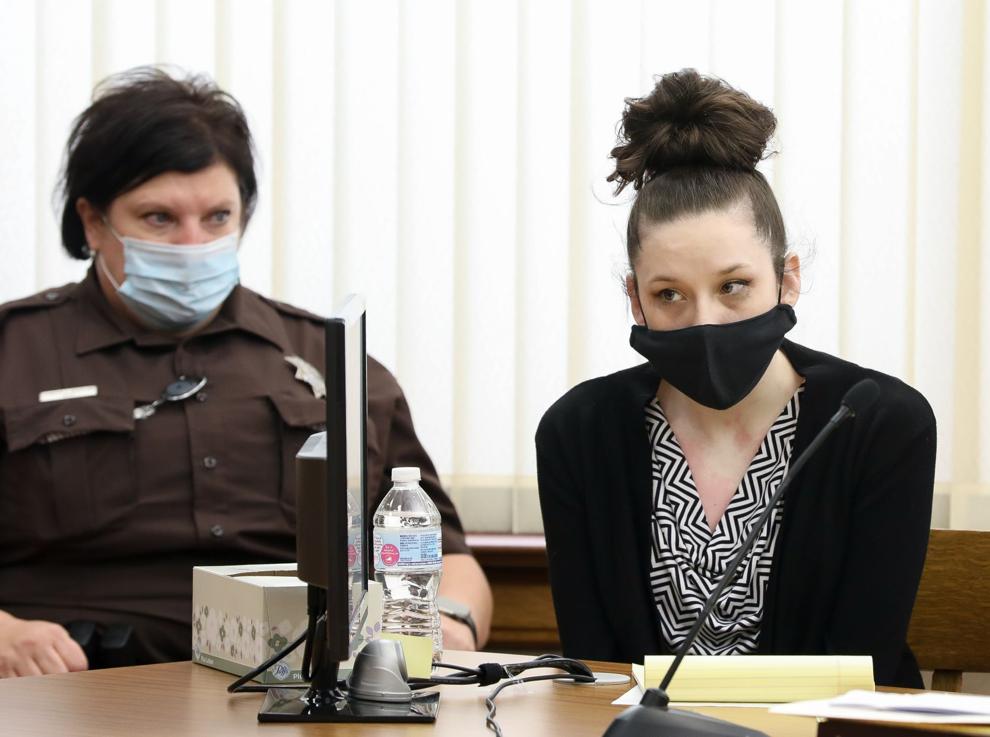 Nebraska State Patrol lieutenant testifies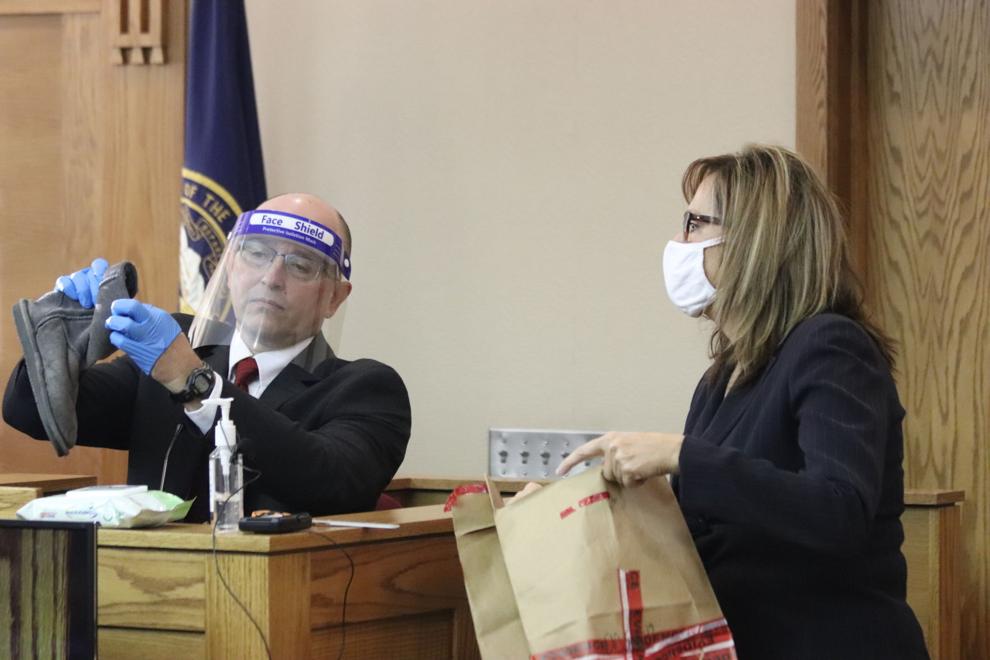 Forensic DNA analyst testifies
Boswell listens to testimony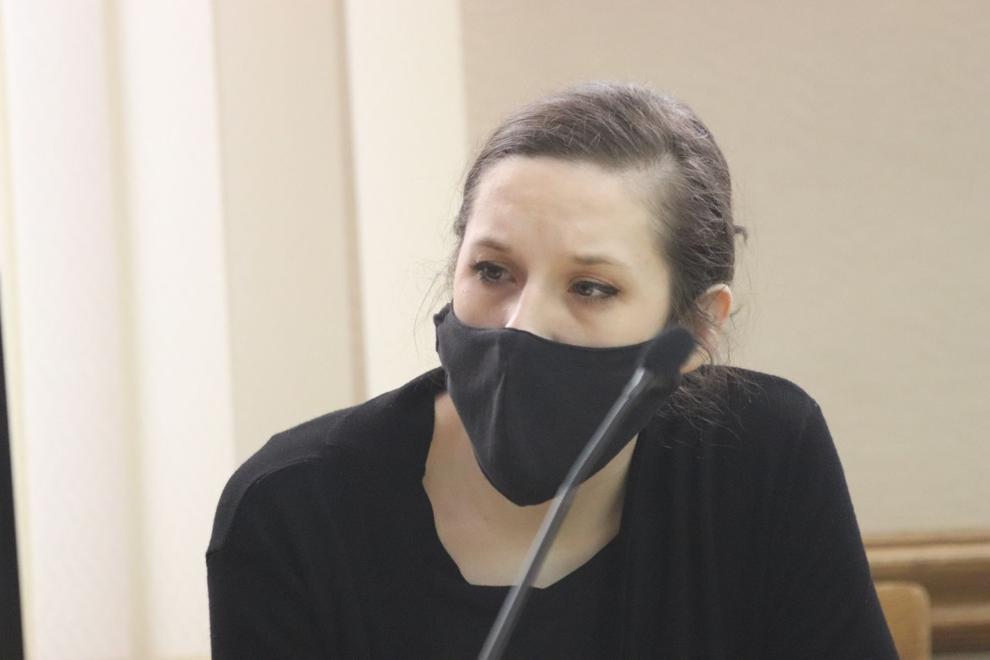 Lincoln police investigator testifies
Home Depot employee testifies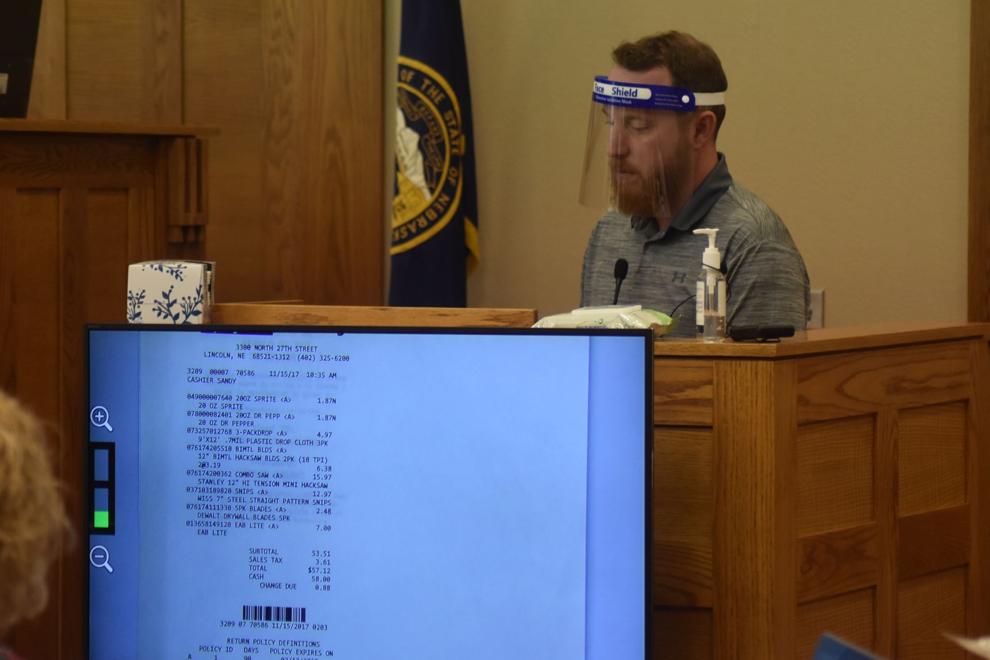 Boswell listens in court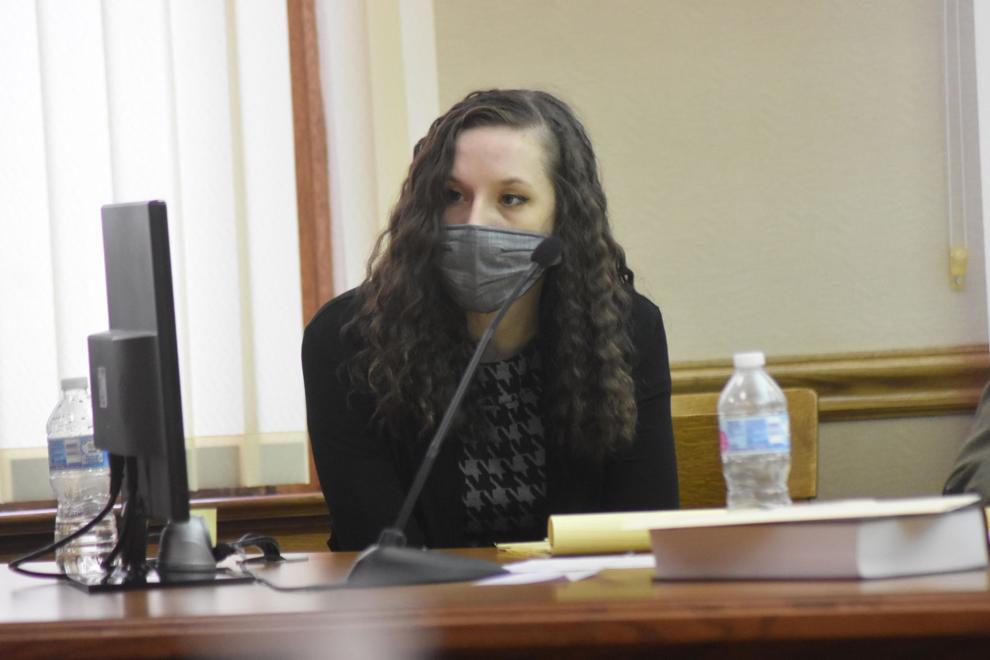 Hacksaw purchased by Lincoln police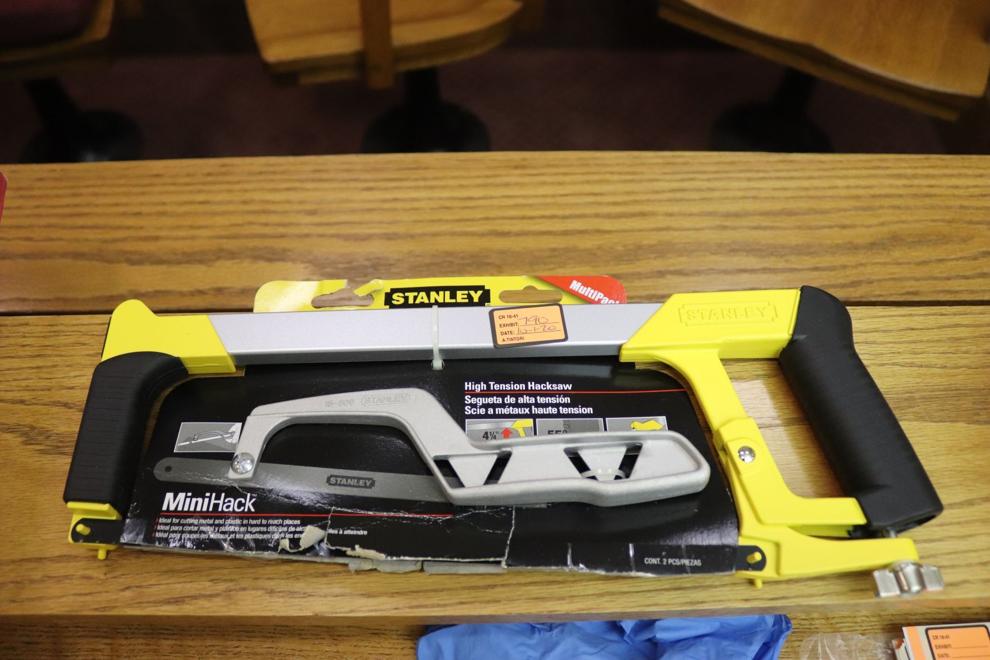 Aubrey Trail watching Sydney Loofe at Menards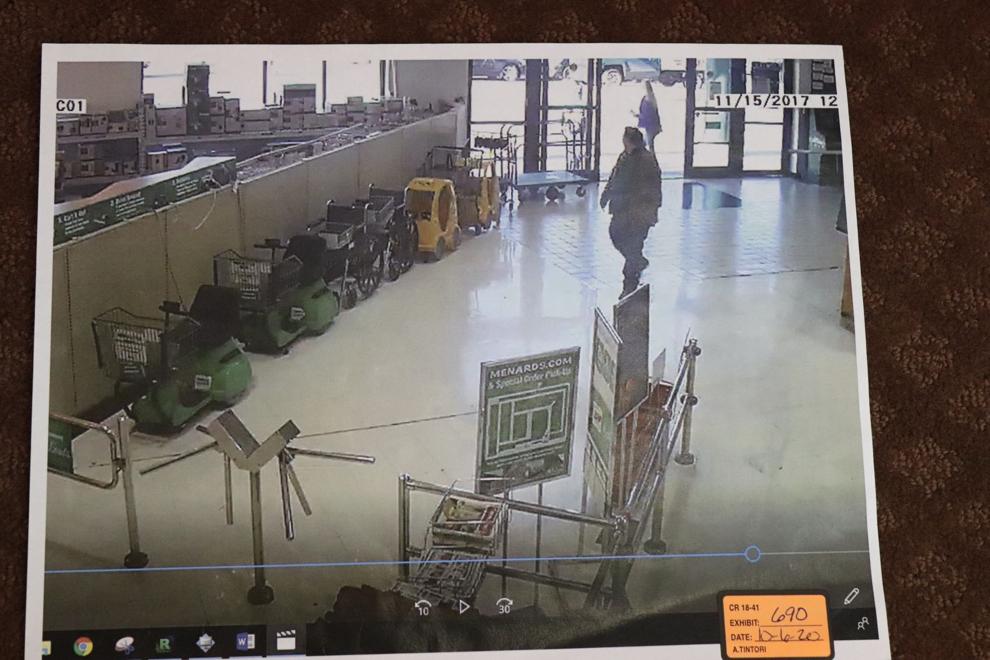 Witness says she now thinks Trail is a 'psychopath'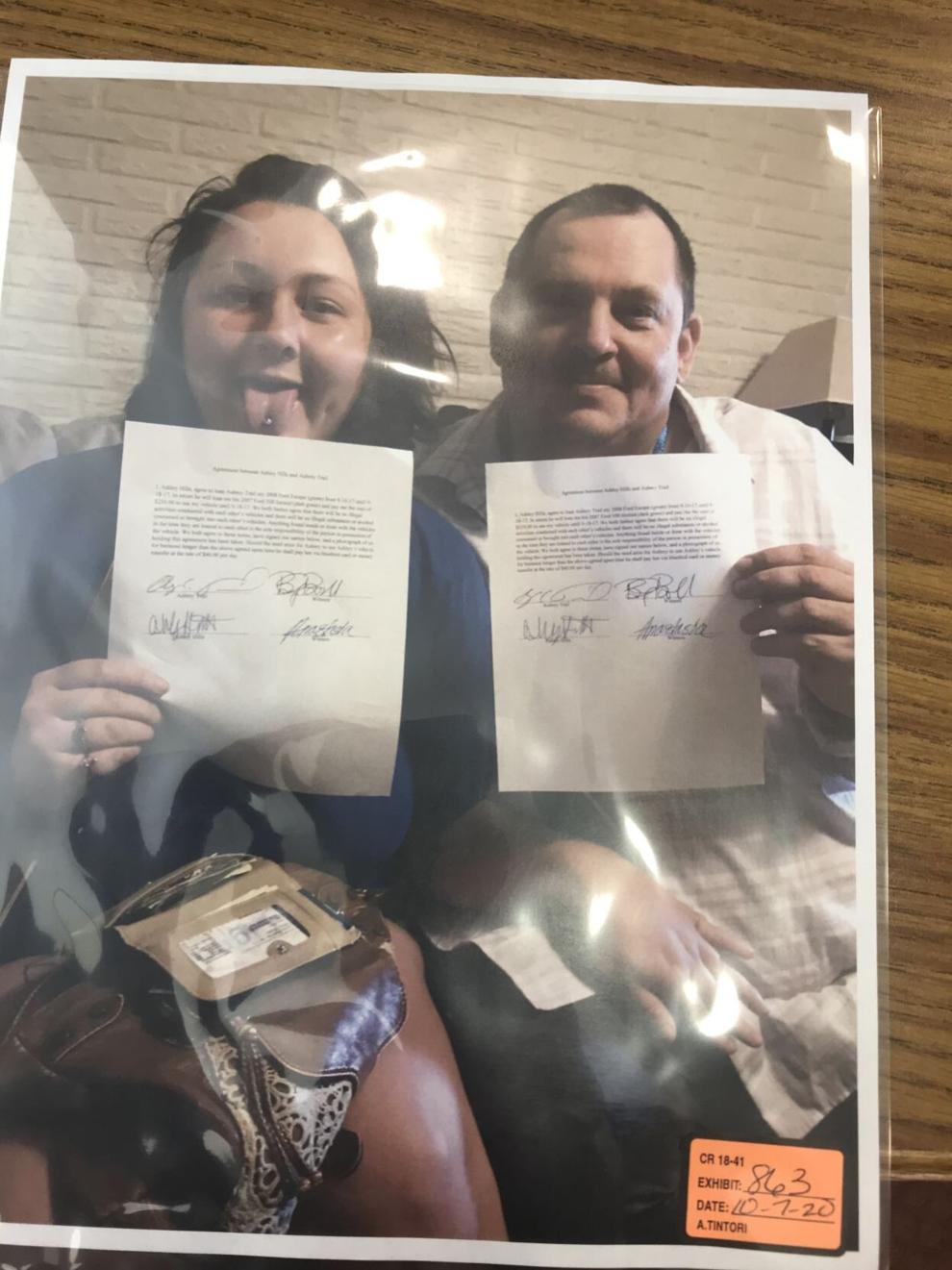 Witness describes relationship with Boswell, Trail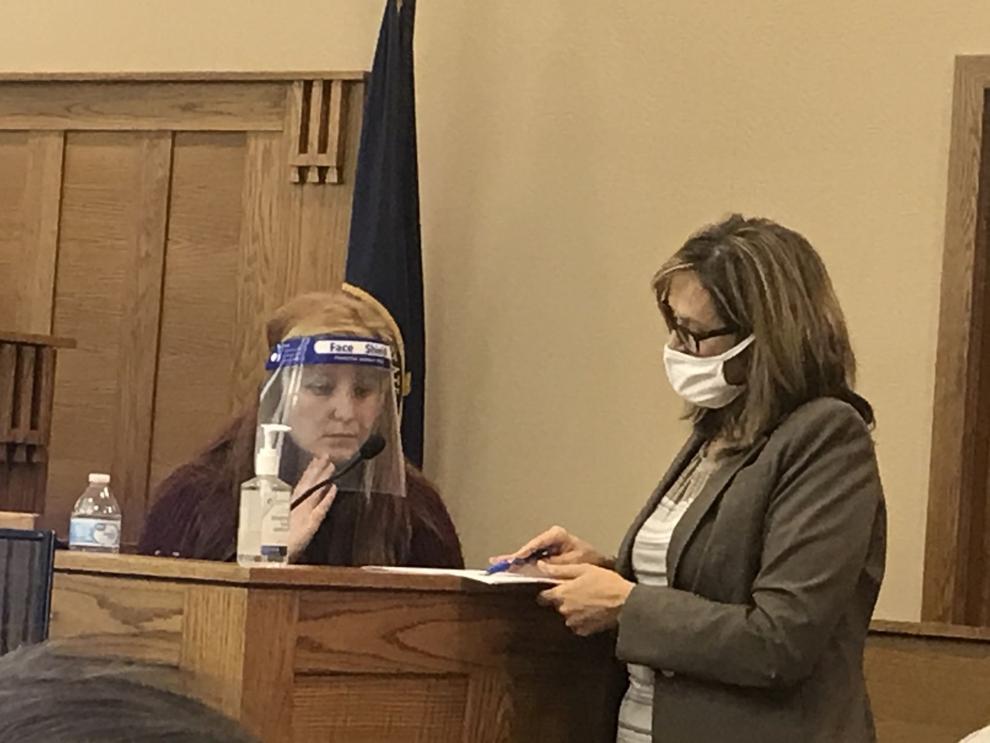 Boswell, witness check into motel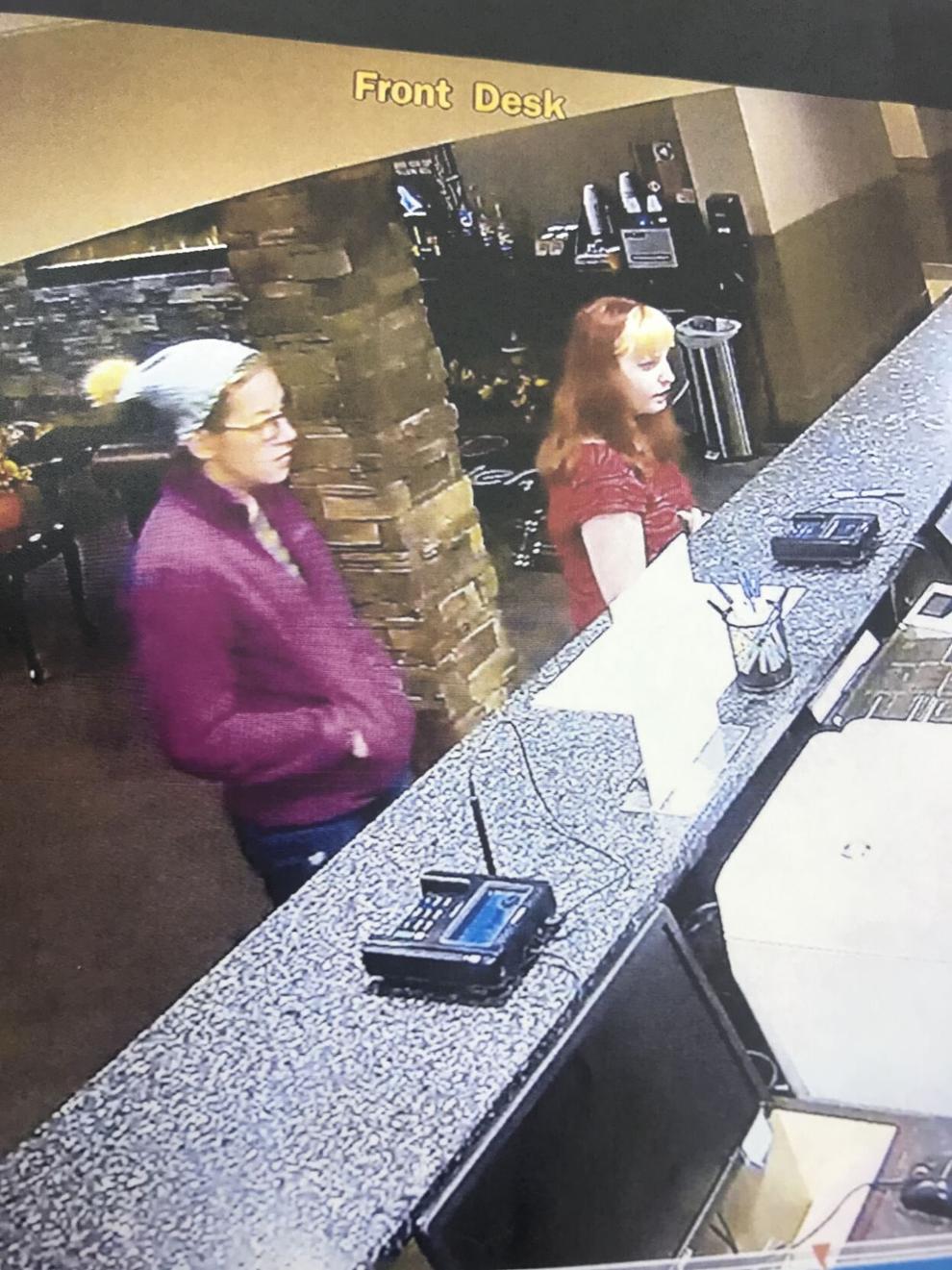 Witness describes talk of making, selling video of person being killed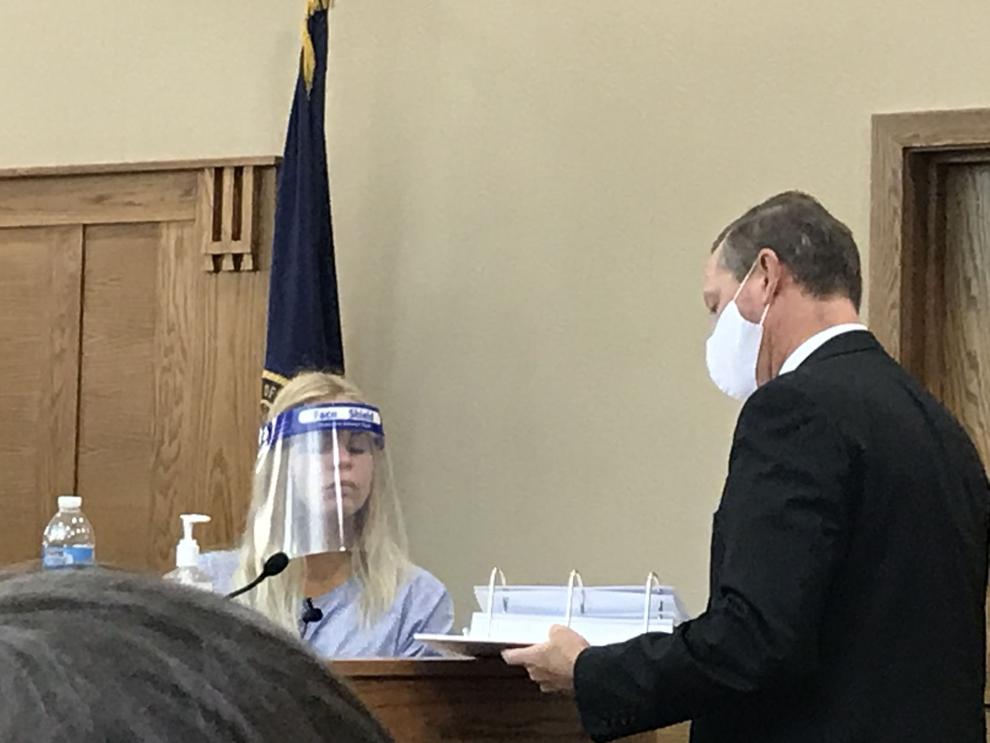 Boswell averts eyes as jurors see autopsy photos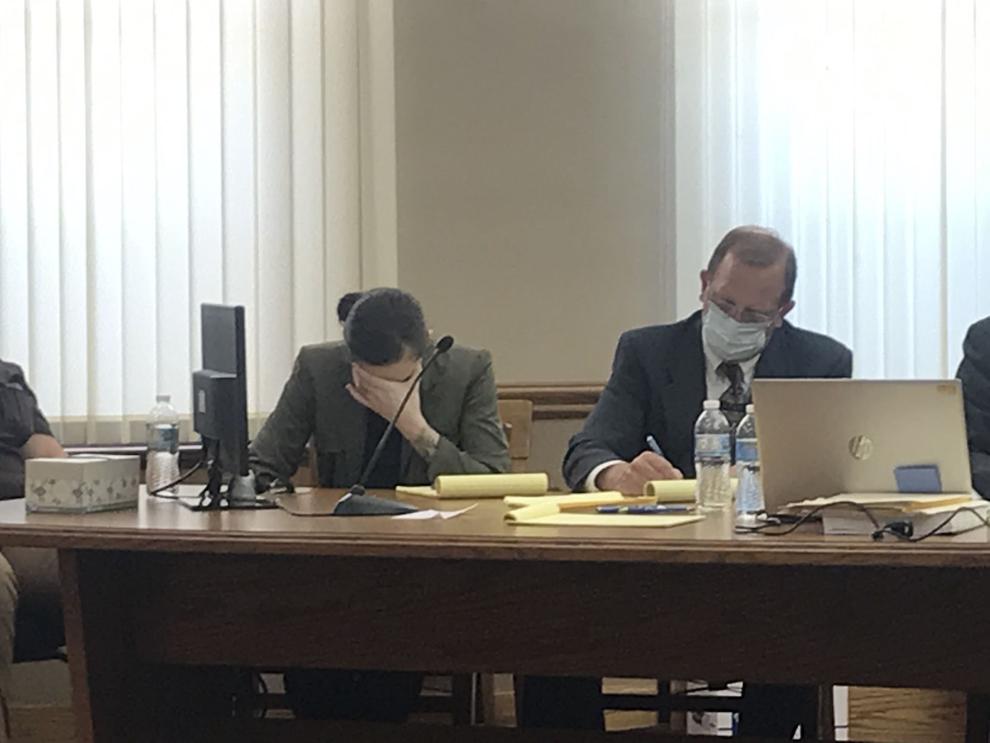 Forensic pathologist testifies about Loofe autopsy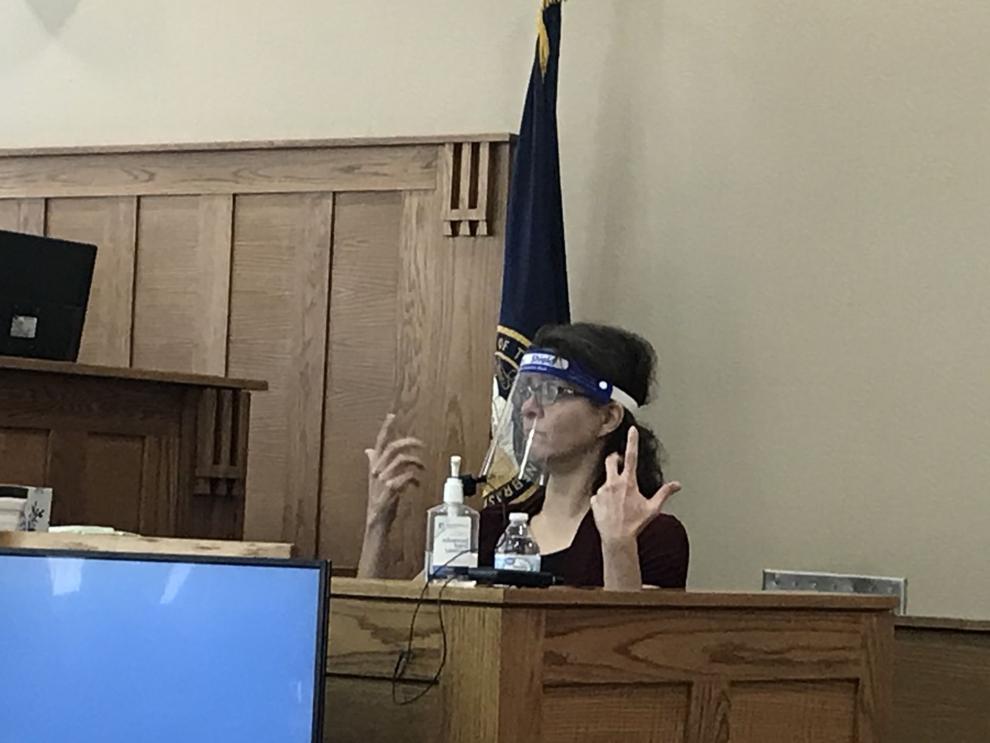 Judge reviews the verdicts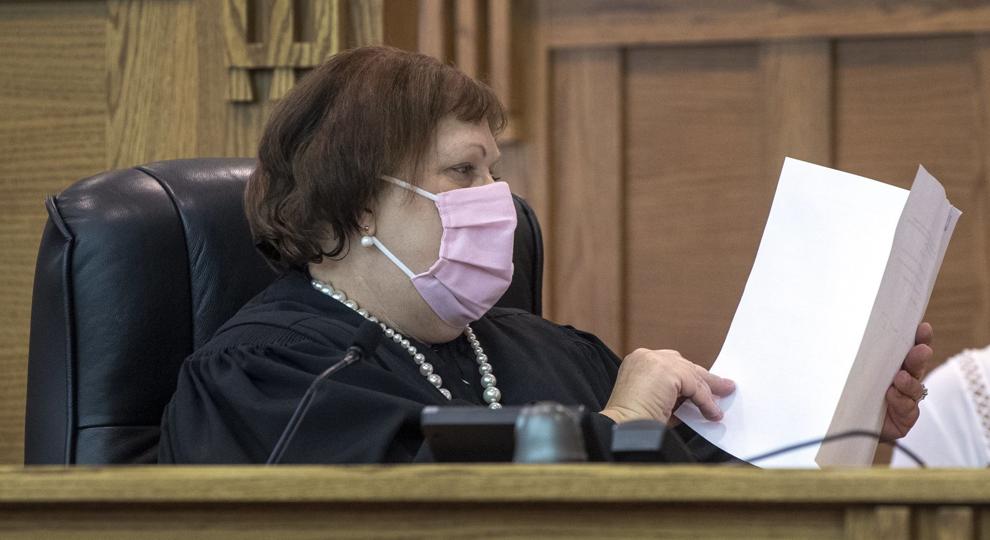 Boswell reacts to guilty verdicts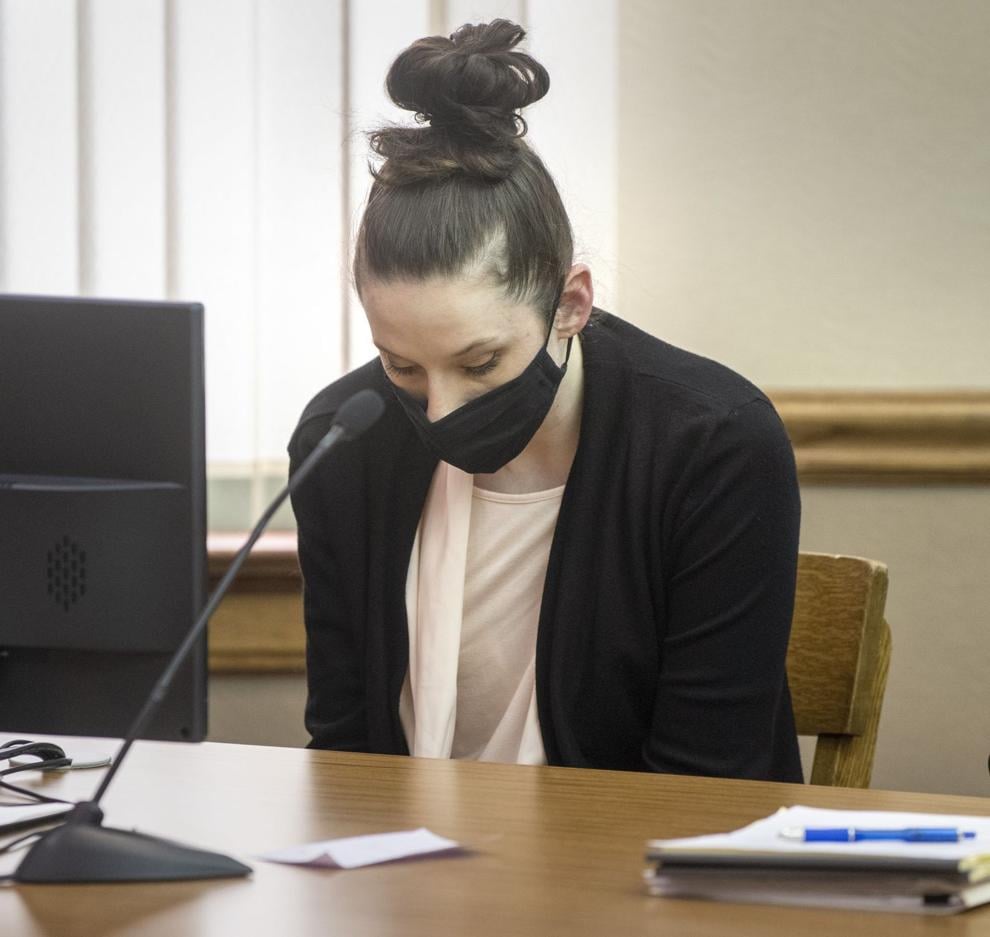 Boswell and one of her attorneys react to verdicts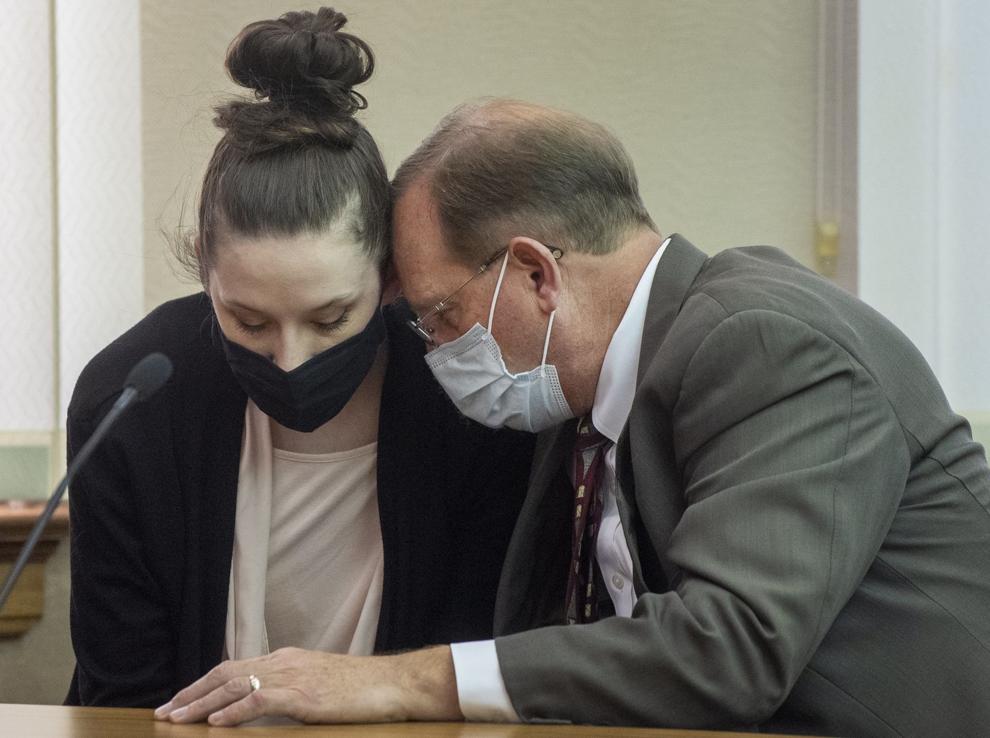 Defense offers a motion after the verdict