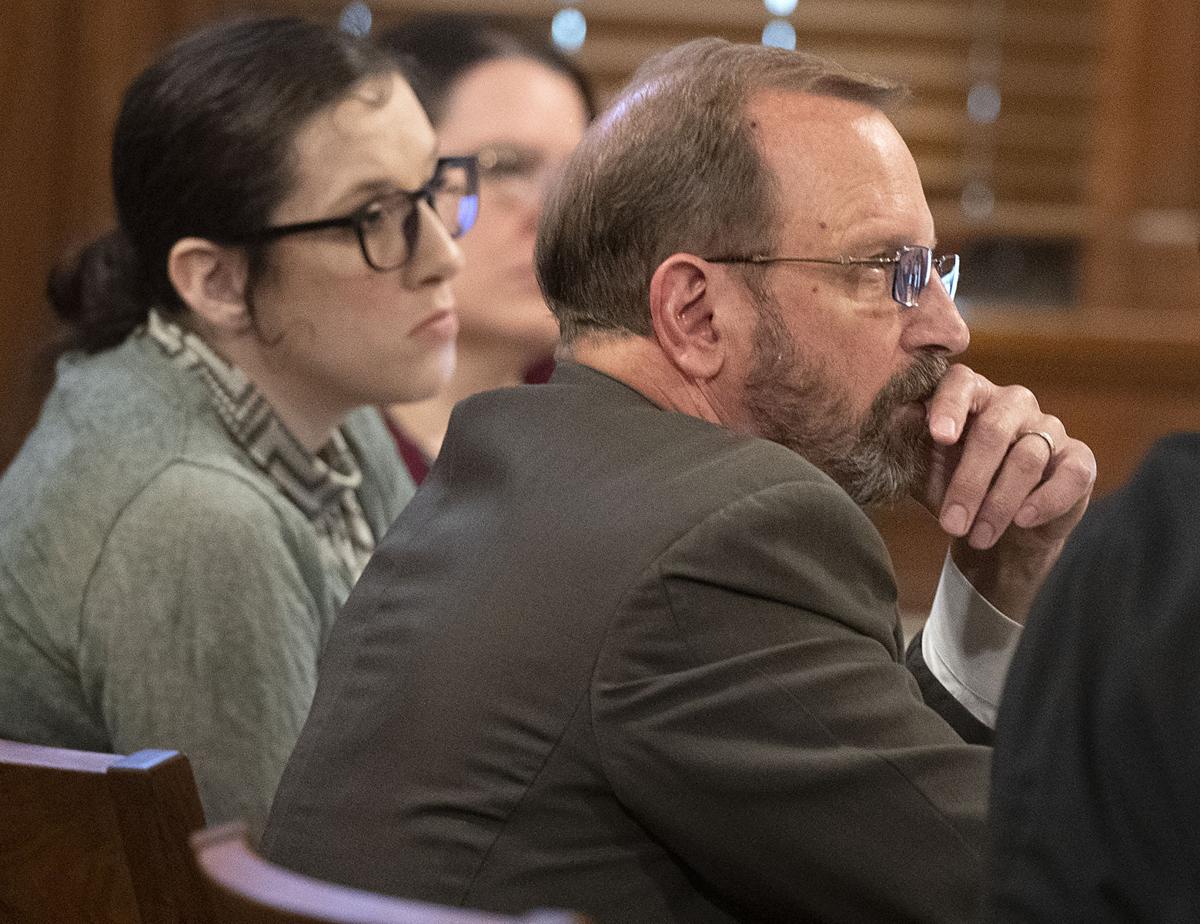 WILBER, Neb. — "For my daughter's sake, please don't take my life," said a sobbing Bailey Boswell on Friday as she pleaded to receive a life sentence for murder.
"She needs a mommy," she added.
They were the first public comments Boswell made since being detained in the slaying and dismemberment of Sydney Loofe, a Lincoln Menards clerk she met via a dating app, Tinder, in November 2017.
Friday marked the conclusion of a three-day trial to submit evidence about whether Boswell, 27, should become the first woman in Nebraska sentenced to death.
Boswell's 54-year-old boyfriend, Aubrey Trail — portrayed as her "sugar daddy" in testimony this week — was sentenced to death last month.
Boswell's brief statement in court was an emotional high point in a proceeding that focused mainly on her background, which deteriorated from being a bubbly star athlete in Leon, Iowa, to engaging in group sex, stealing antiques and pulling other scams with Trail, who has spent most of his adult life in prison for forgery and other charges.
On Friday, a forensic psychologist testified that Boswell was unable to resist Trail's demands because she suffers from post-traumatic stress disorder after being sexually assaulted at least twice during college and being "pimped out" by an abusive boyfriend.
Kirk Newring, an Omaha psychologist who testifies often in court, said it appeared that Trail informed Boswell of his decision to kill Loofe and that Boswell's role was minor.
But the lead prosecutor in the case, Doug Warner of the Nebraska Attorney General's Office, tore into the testimony, pointing out that Boswell's photographs and text messages indicated that she enjoyed a "good life" with Trail. That included lavish gifts, a car, trips to Las Vegas and an apartment with new furniture, as well as $400,000 in cash, swindled from a Kansas couple in a scam involving rare coins.
One video, taken from Boswell's cellphone, showed her fanning herself with a wad of cash, then dropping the money on her body.
"Did you ever hear Ms. Boswell object to that lifestyle?" Warner asked Newring.
"She enjoyed the fast money lifestyle," Newring answered. "(But) she didn't know how to get off the ride."
"Were you aware of a plan by Ms. Boswell and Mr. Trail to make her look like a victim?" Warner asked.
The psychologist said he wasn't, adding that his examination of Boswell extended only up to the point when Loofe was lured to the Wilber apartment shared by Boswell and Trail.
Newring said he was told not to ask Boswell about her involvement in the murder.
Aubrey Trail was sentenced to death Wednesday for the abduction and slaying of Lincoln store clerk Sydney Loofe.
Prosecutors submitted a 4-inch-thick three-ring notebook of letters, text messages and pictures sent to and from Boswell in jail, as well as copies of pages from a jail library book in which Boswell and Trail exchanged messages. Even in recent months, she was communicating with Trail through an intermediary, prosecutors said.
There were also "sex" letters Boswell sent from jail to a handful of men, apparently in an attempt to make money, and transcripts of collect "phone sex" calls she made from jail, also in an apparent attempt to get money deposited in her jail account.
Todd Lancaster, Boswell's lead defense attorney, objected several times to the submission of the letters and transcripts, saying they were irrelevant because they were dated months and years after the murder.
He presented evidence that Boswell was threatened by Trail and would be punished if she disobeyed. Also submitted Friday were statements by his ex-wife and other women who encountered Trail who said they feared retribution from him, despite not seeing him for years.
Several "character" letters were also presented to bolster the argument that Boswell deserved a life sentence because of her young age, lack of violence in the past and domination by Trail.
One was sent by Boswell's 5-year-old daughter, Nahla.
Also submitted was a letter Boswell wrote from jail to a local pastor.
Unlike Trail, Boswell had not spoken in court, or to authorities, before Friday. In a high-pitched voice, cracking in tears at times, she said she was sorry for "everything that happened to Sydney Loofe" and expressed regret.
"When I was with Aubrey, I was in a very bad place," she said.
Boswell said Trail offered her "a way out" of an abusive relationship with a boyfriend who had trafficked her for massages and sex via a website called Backpage.
"At first, I was grateful to (Trail). Later, I was afraid of him … afraid to even question him," she said.
He threatened to kill her daughter and family if she didn't comply with his commands, she said.
Boswell said she believes that she could help other young women in prison turn their lives around but that executing her would harm her daughter.
"When she is old enough to understand, she will have to live with the fact that her mother was convicted of murder," Boswell said, barely audible through the sobs. "She needs a mommy."
At one point during Newring's testimony, the psychologist was asked if Boswell had any violent ideations. None, he said, other than that if she gets the death penalty, "she'd like to go to the front of the line and get it over with."
Her attorneys maintain that several mitigating factors exist that warrant a life sentence, including that her brain wasn't fully developed to understand the consequences of her actions. They also point to Trail's testimony that Boswell was out of the bedroom when he choked Loofe to death and that she only helped dispose of the body and clean up.
Newring testified that Boswell felt so "devalued" after being sexually assaulted during college that it "didn't bother her" to give massages and sexual favors to make money for an abusive boyfriend.
The escort ads on Backpage eventually led Boswell to meet Trail, but the defense and prosecutors differed on who — Boswell or Trail — initiated the "sugar daddy" lifestyle that followed.
The three-judge panel, consisting of District Judges Vicky Johnson of Wilber, Darla Ideus of Lincoln and Peter Bataillon of Omaha, is expected to announce its sentencing later this summer, after final, written arguments are submitted in August.
State law requires them to weigh the mitigating and aggravating factors of the crime, such as if Boswell was under the domination of another person or if the murder was exceptionally depraved. They also must decide if a life or death sentence would be proportionate with similar murder cases.
---
Photos: The trial of Bailey Boswell in the slaying of Sydney Loofe
Boswell listens to opening statements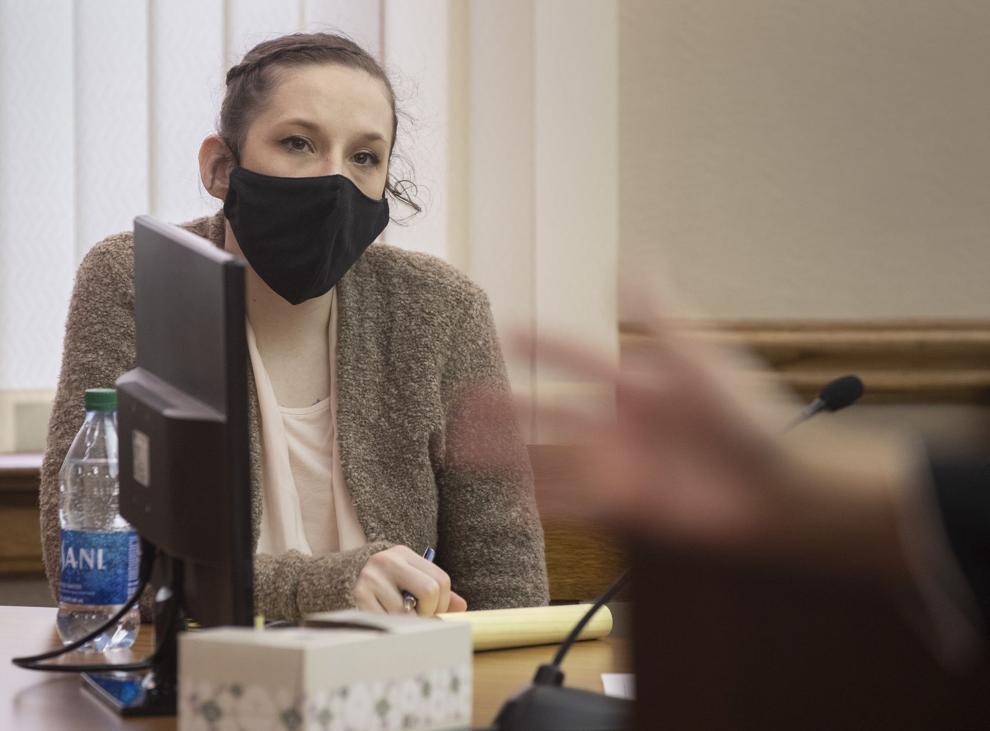 Judge gives jury instructions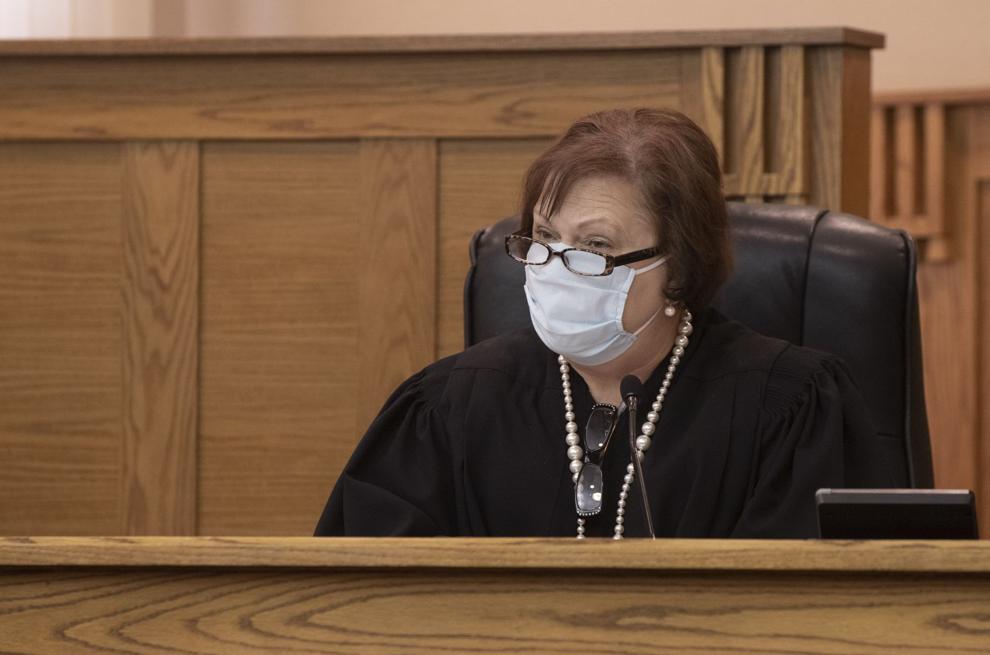 Prosecutor delivers opening statement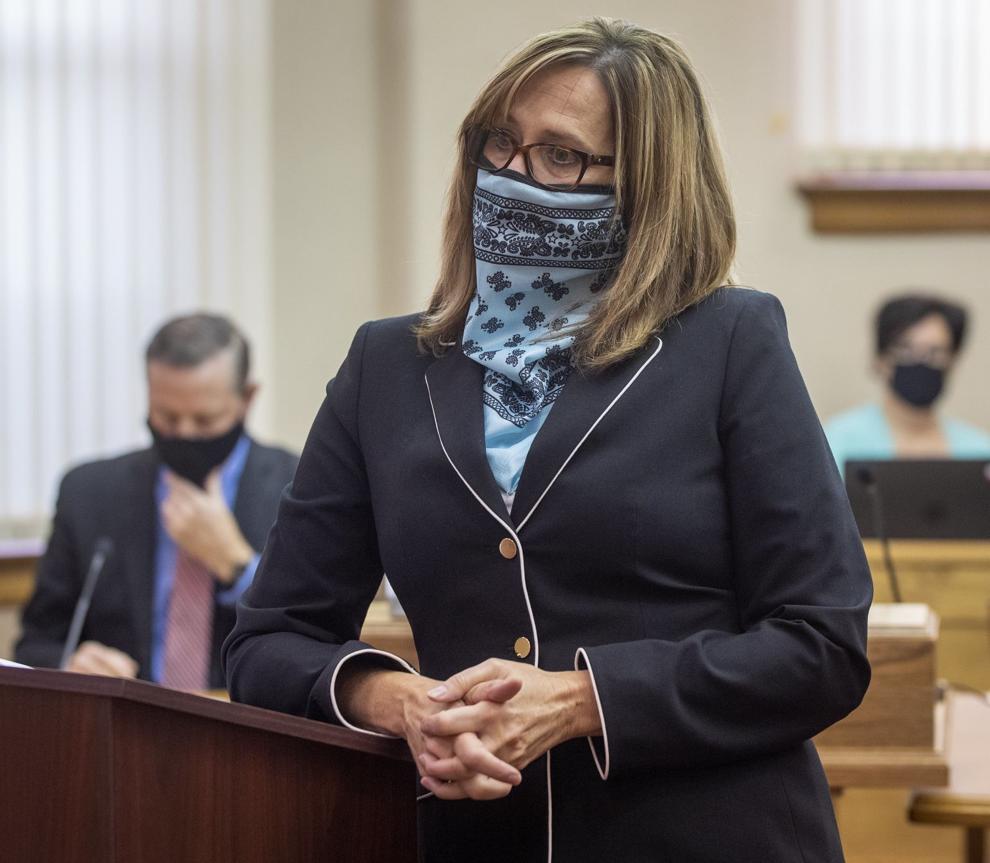 Defense delivers opening statement
Counsel listen to prosecution's opening statement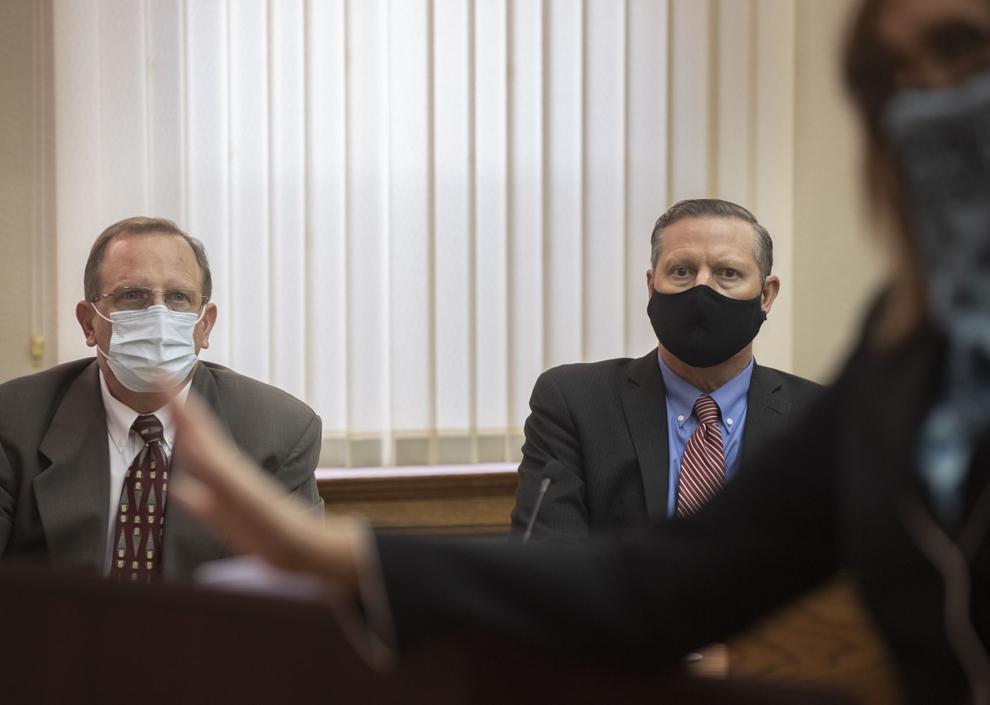 Boswell, counsel listen to prosecution's opening statement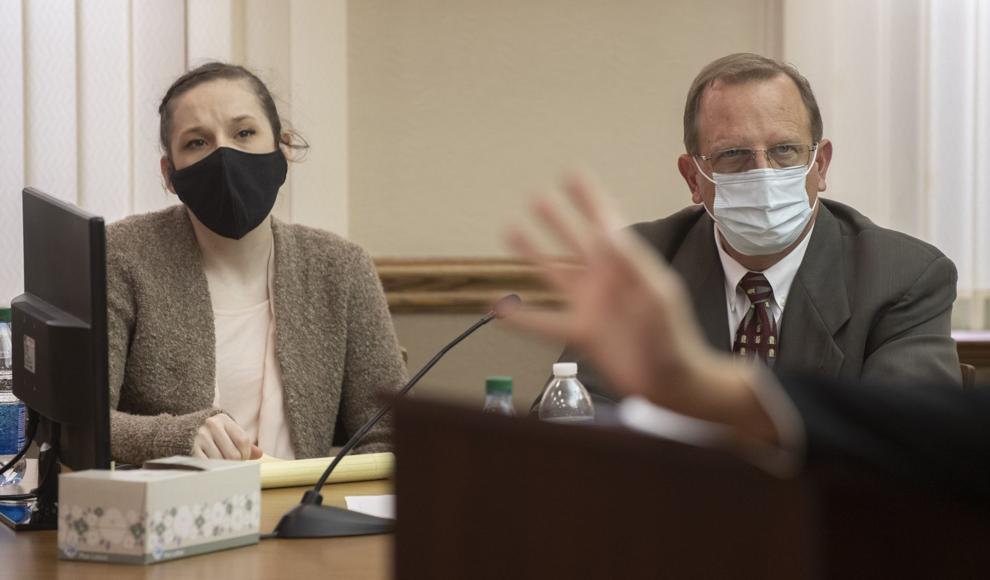 FBI agent, prosecutor talk during opening statements
Boswell listens to judge tell jury about charges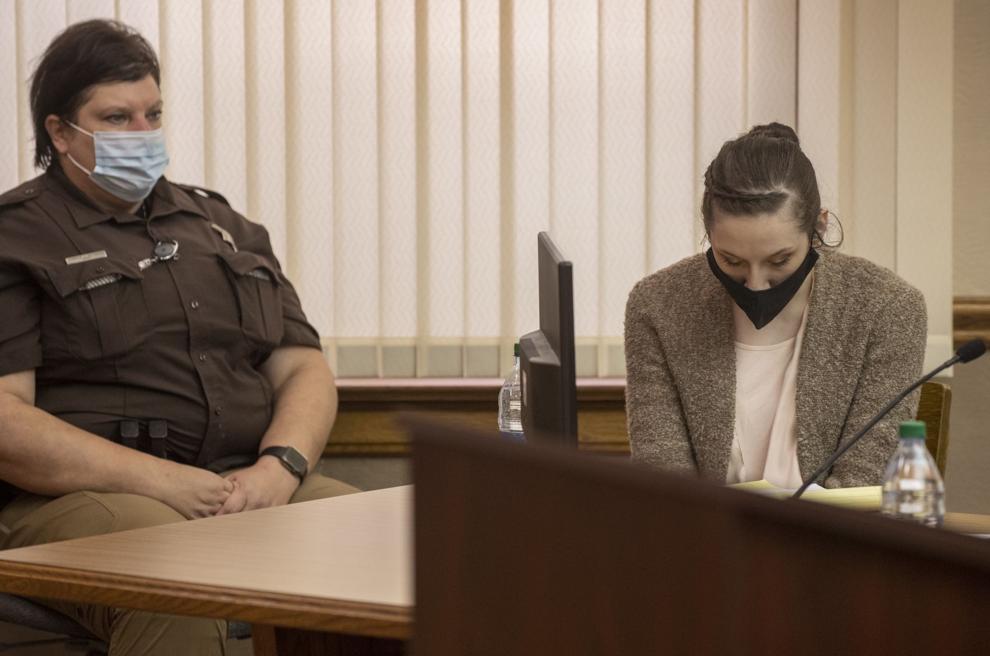 Boswell listens to prosecution's opening statement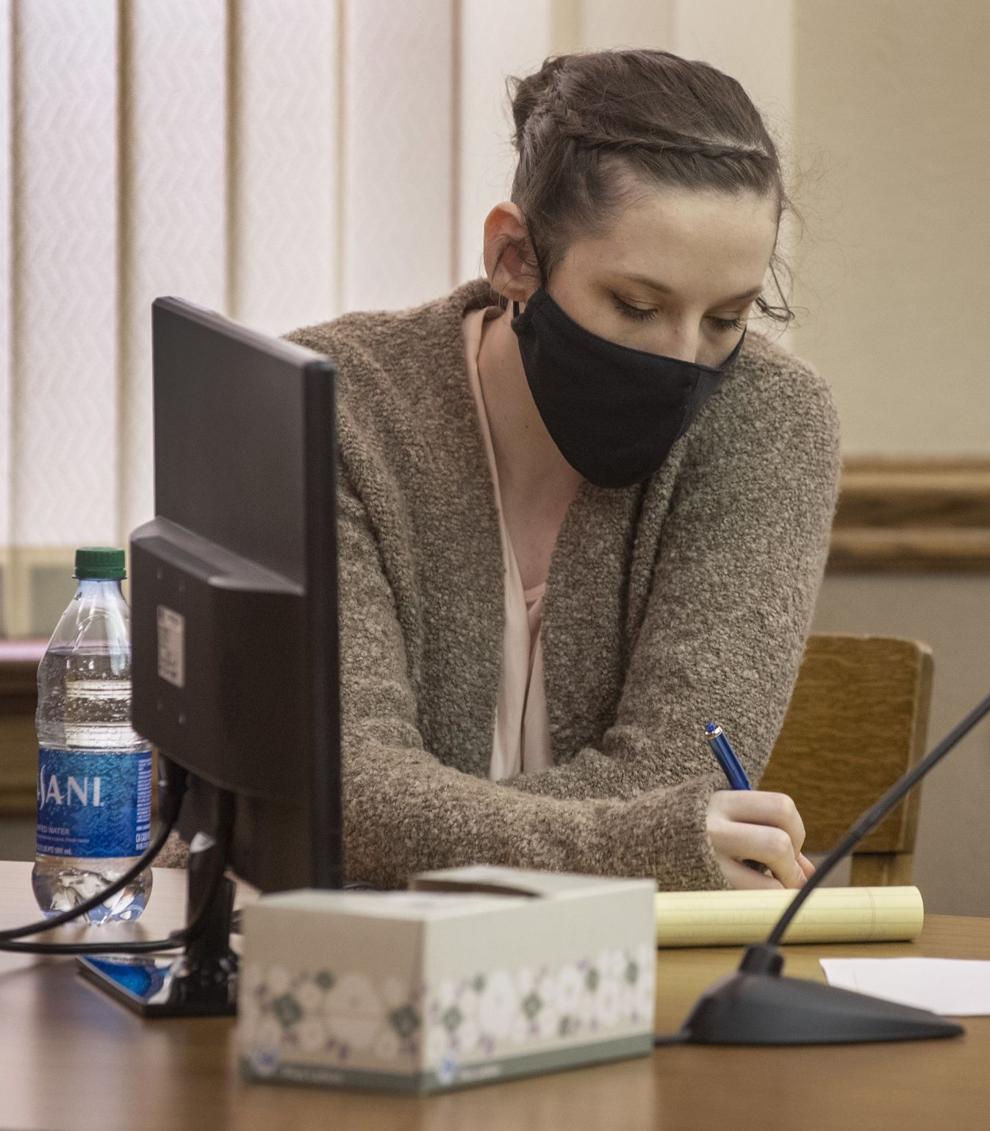 FBI agent, prosecutor listen as judge gives jury instructions
The apartment Boswell, Aubrey Trail rented in Wilber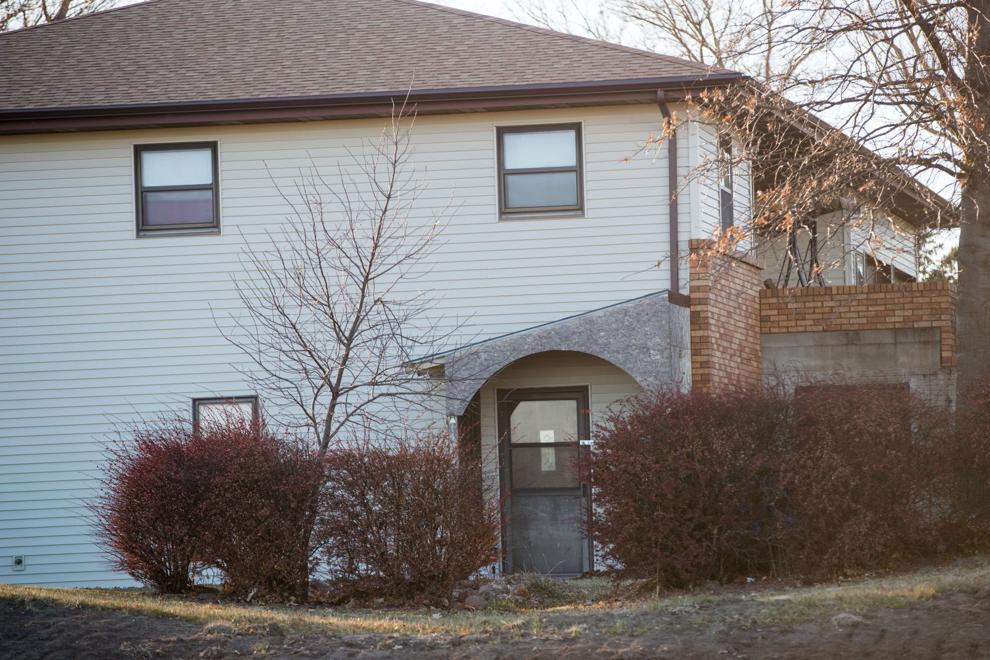 Former landlord testifies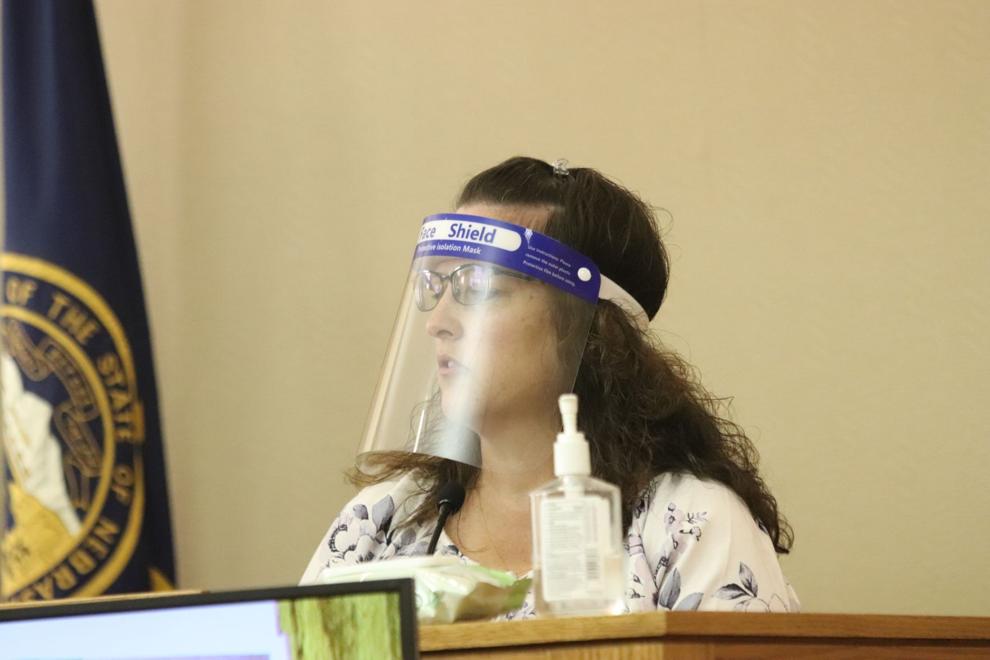 Former landlord testifies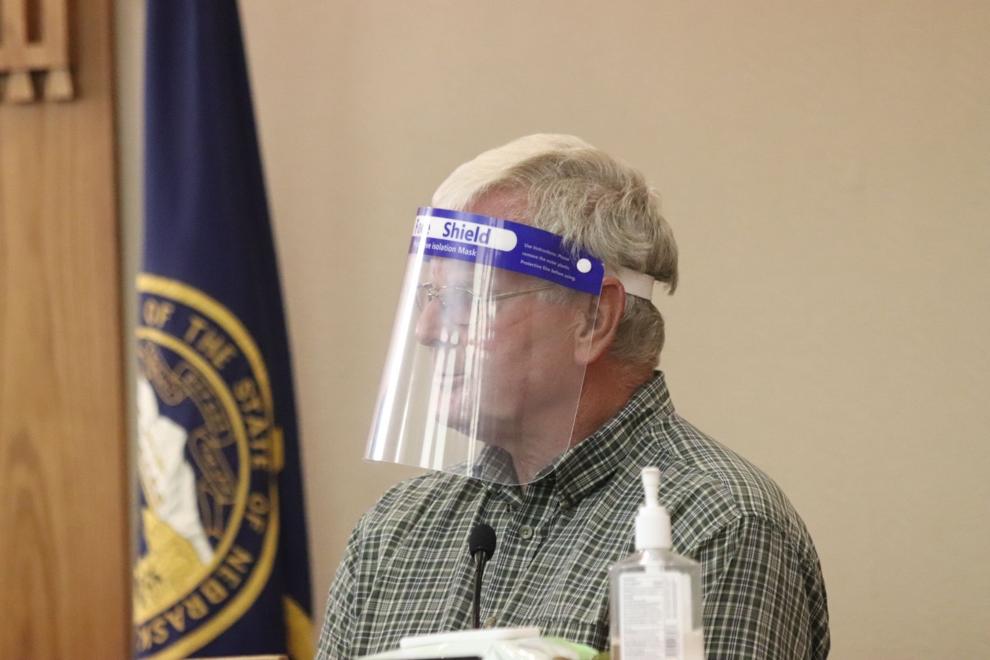 Bleach bottles entered into evidence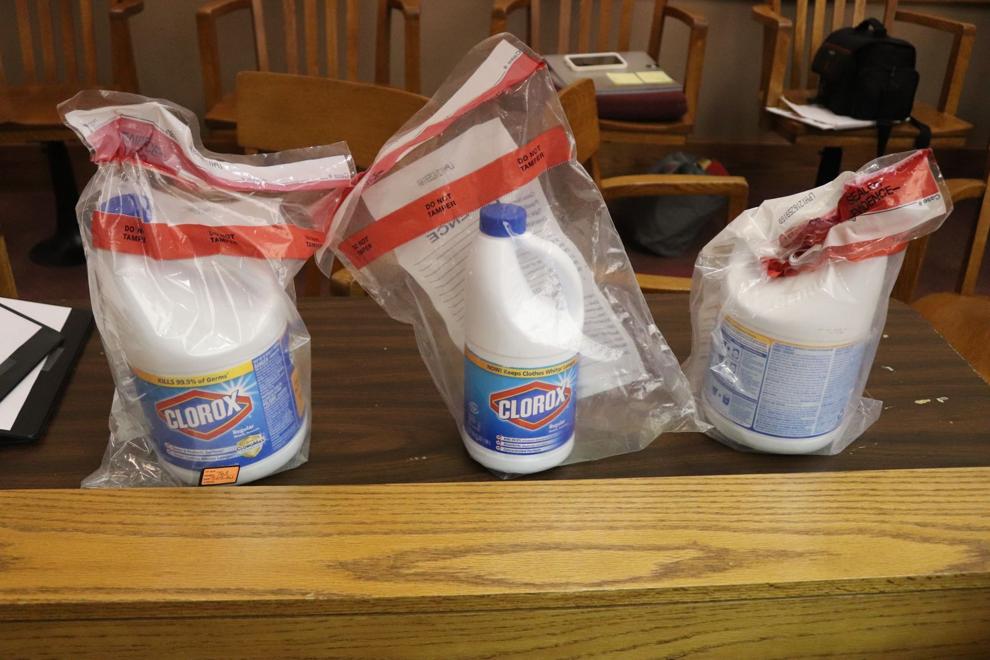 Photo of Boswell living room entered into evidence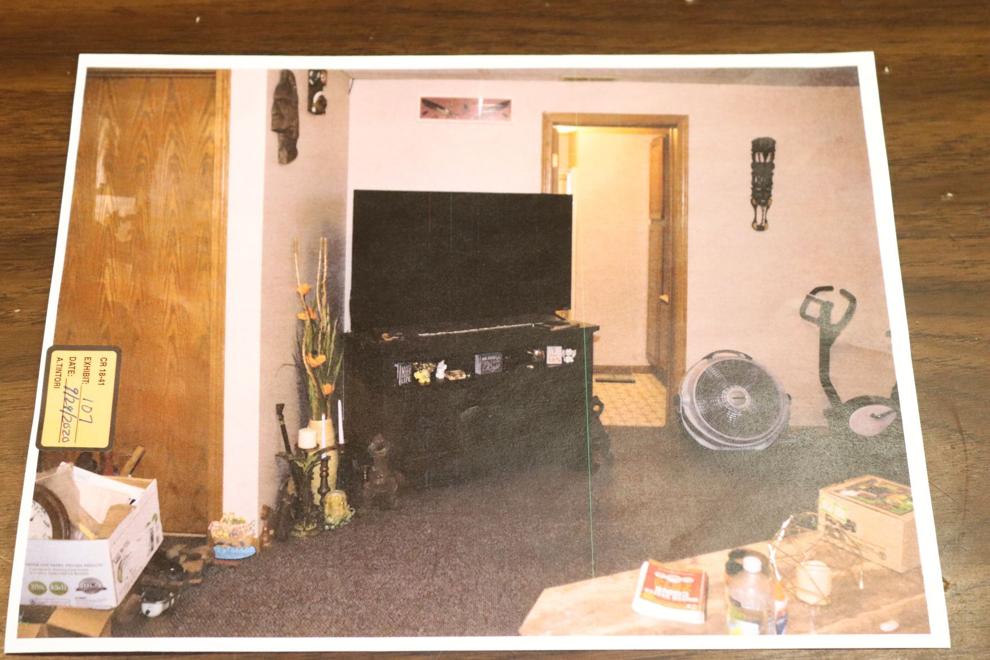 Photo of Boswell living room entered into evidence
Photo of Boswell, Trail entered into evidence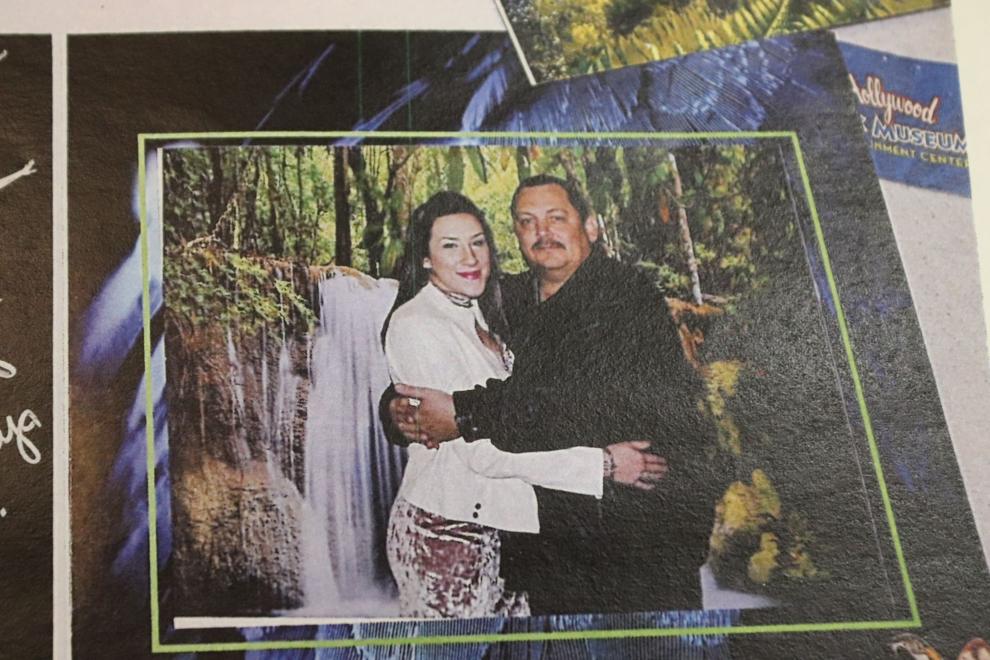 Boswell wipes away tears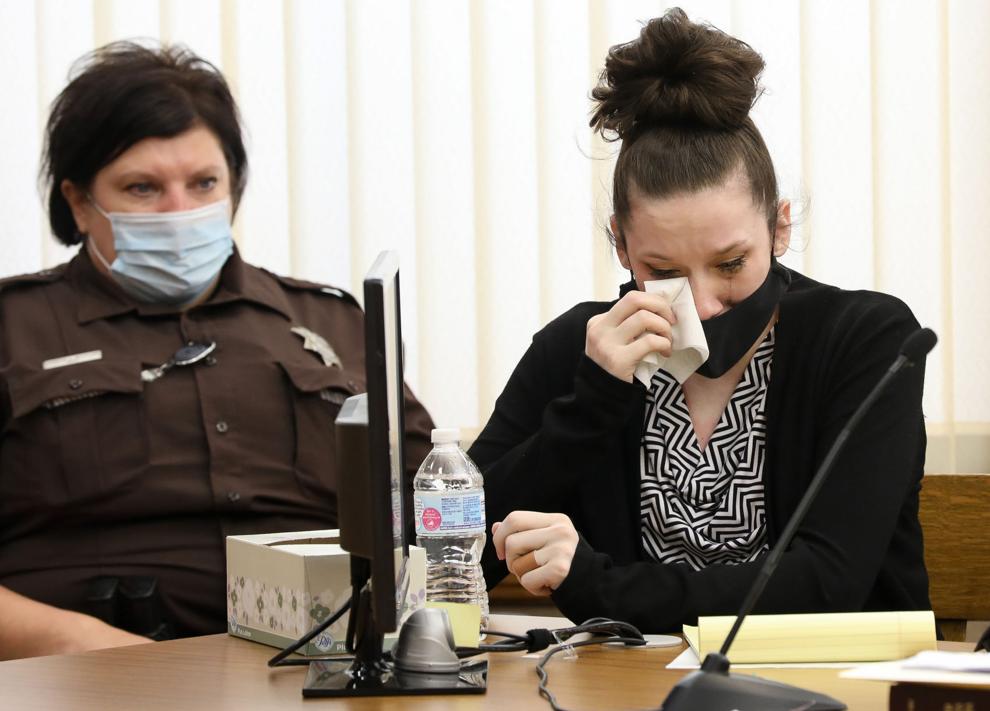 FBI agent testifies
Sydney Loofe displays tattoo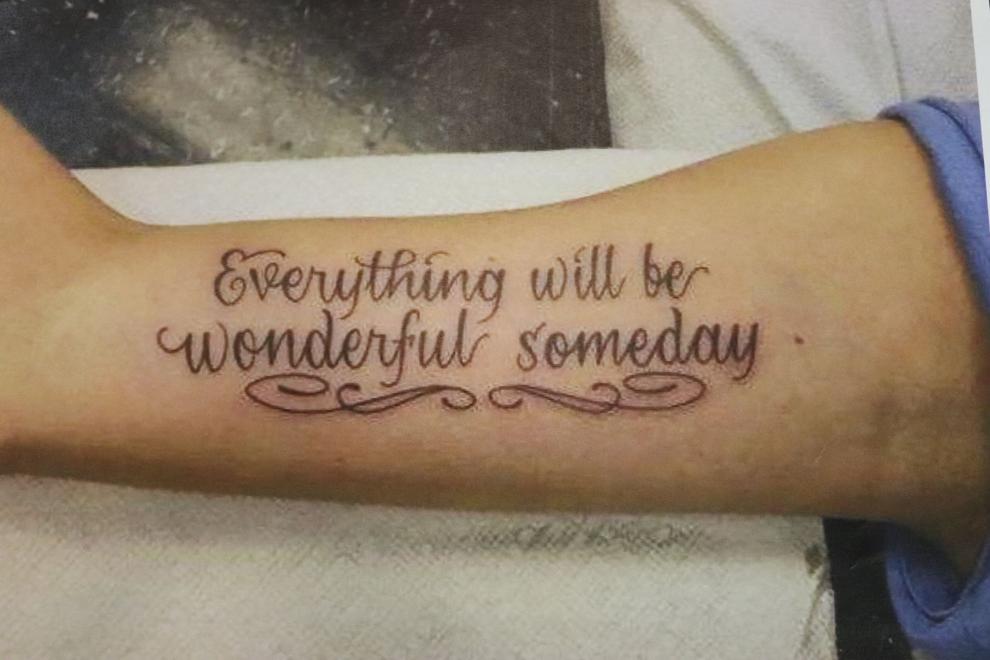 Boswell listens during trial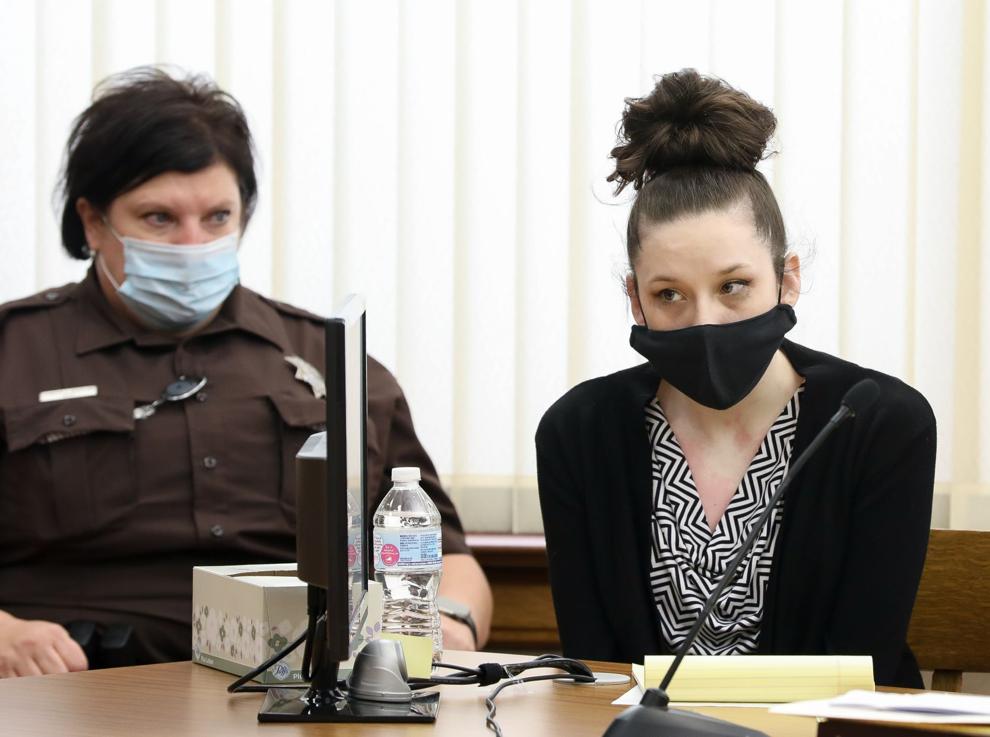 Nebraska State Patrol lieutenant testifies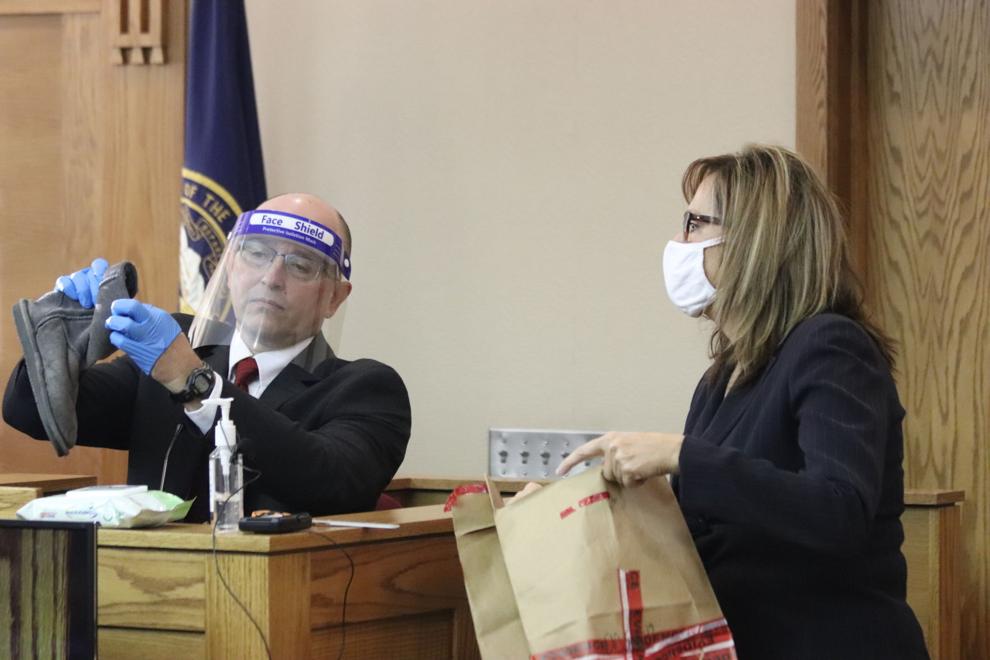 Forensic DNA analyst testifies
Boswell listens to testimony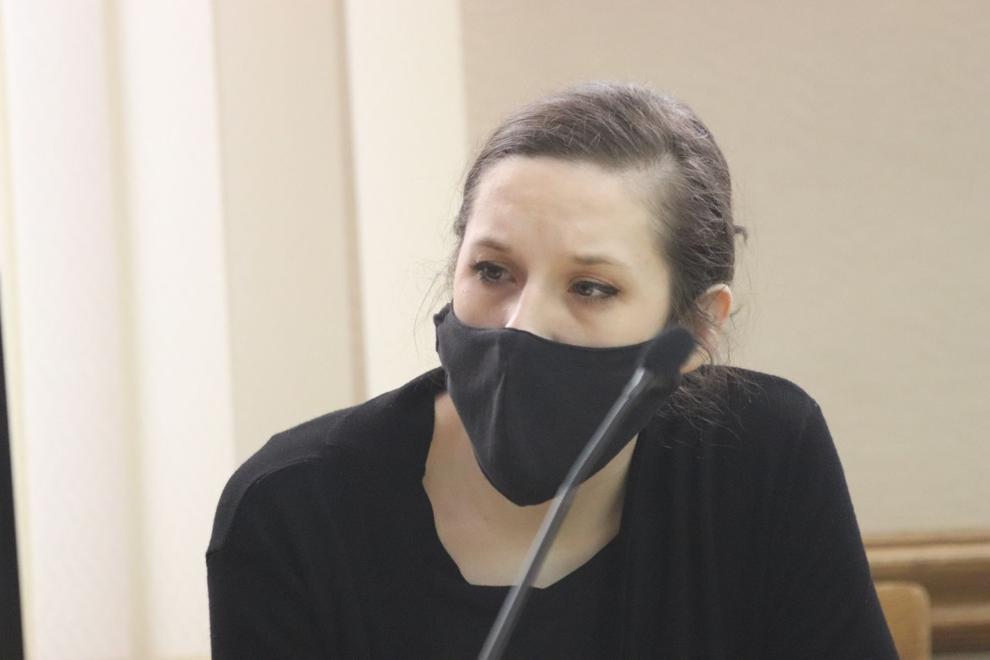 Lincoln police investigator testifies
Home Depot employee testifies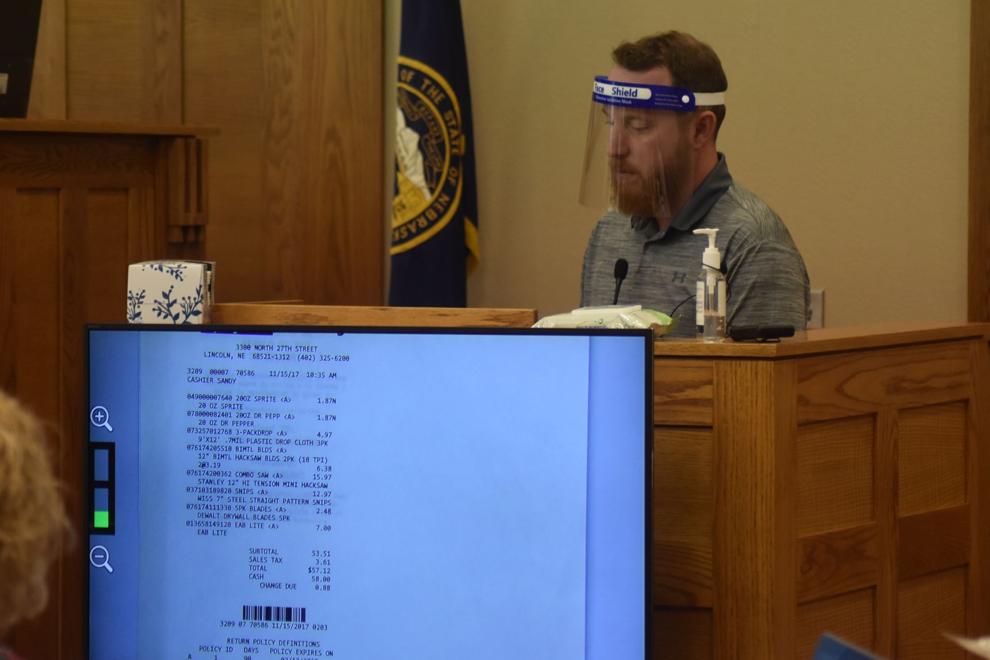 Boswell listens in court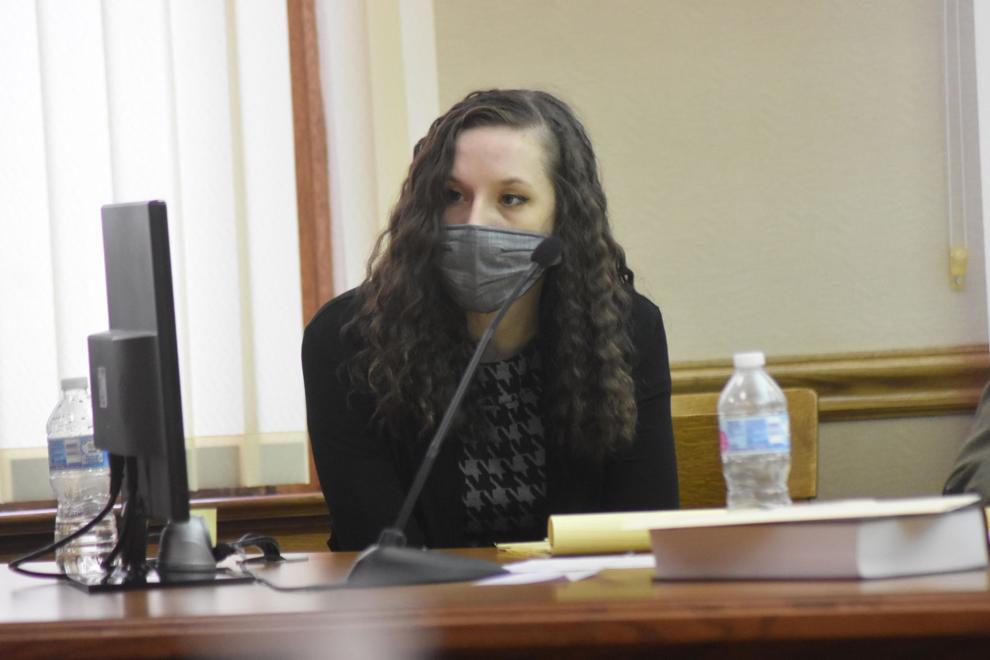 Hacksaw purchased by Lincoln police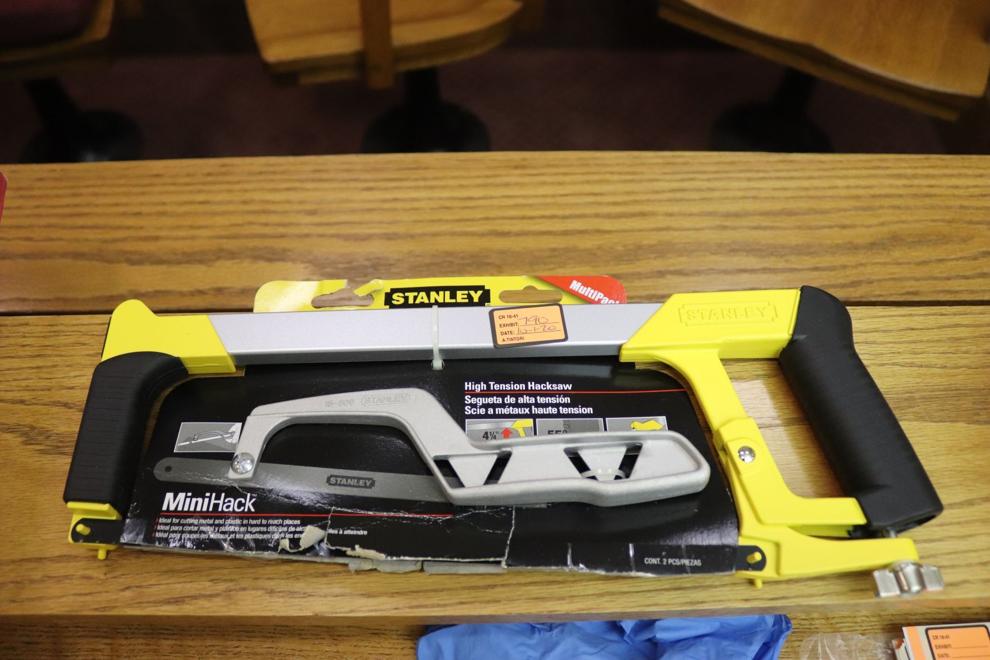 Aubrey Trail watching Sydney Loofe at Menards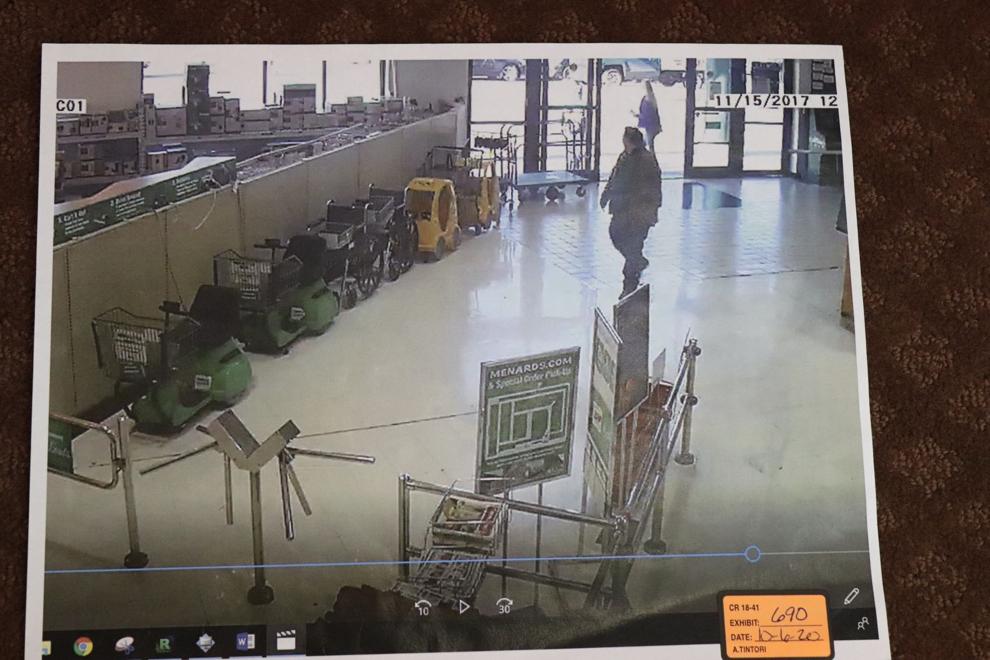 Witness says she now thinks Trail is a 'psychopath'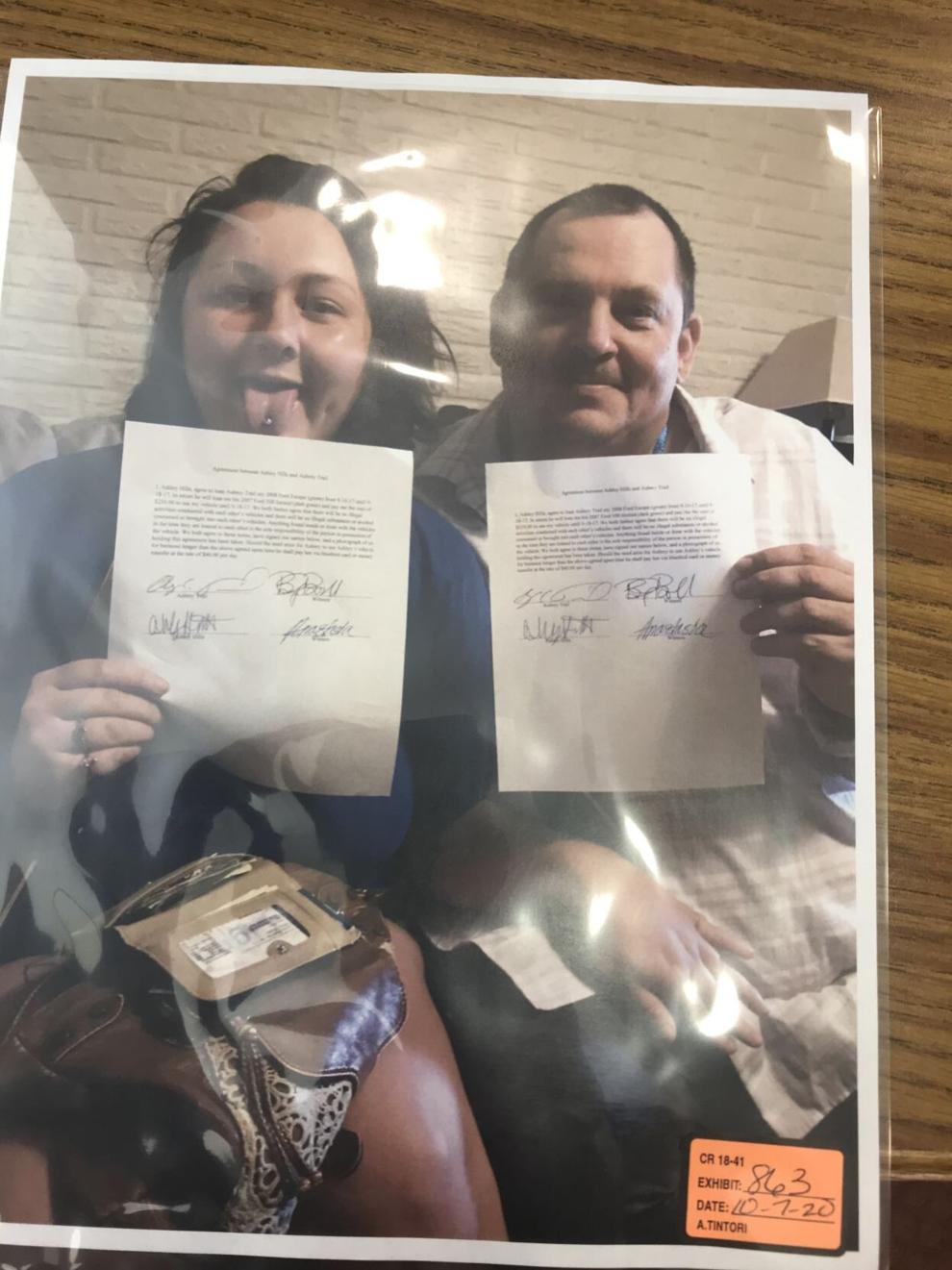 Witness describes relationship with Boswell, Trail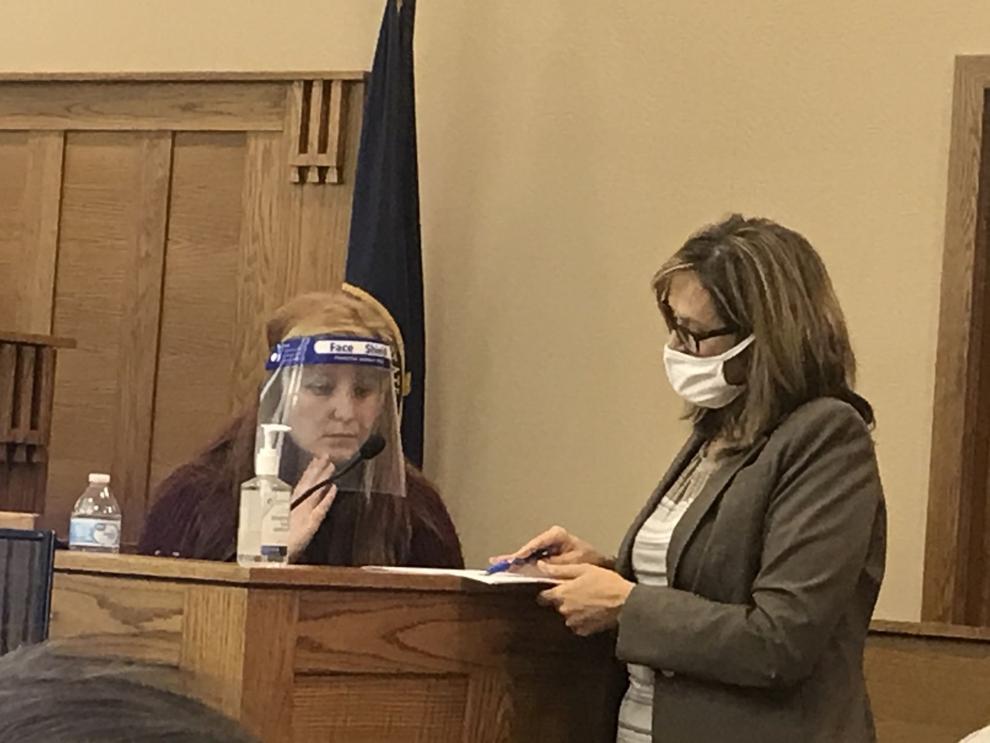 Boswell, witness check into motel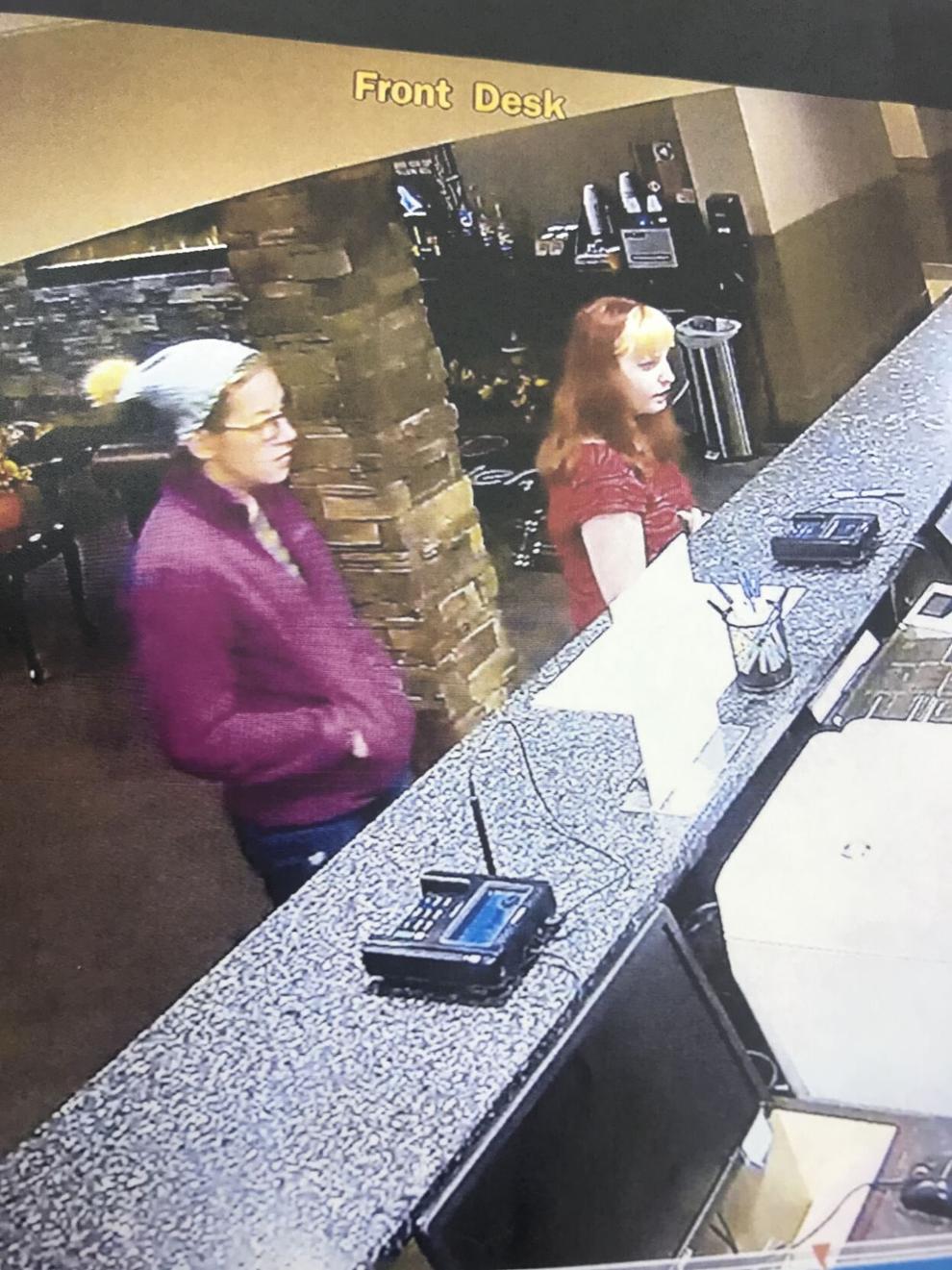 Witness describes talk of making, selling video of person being killed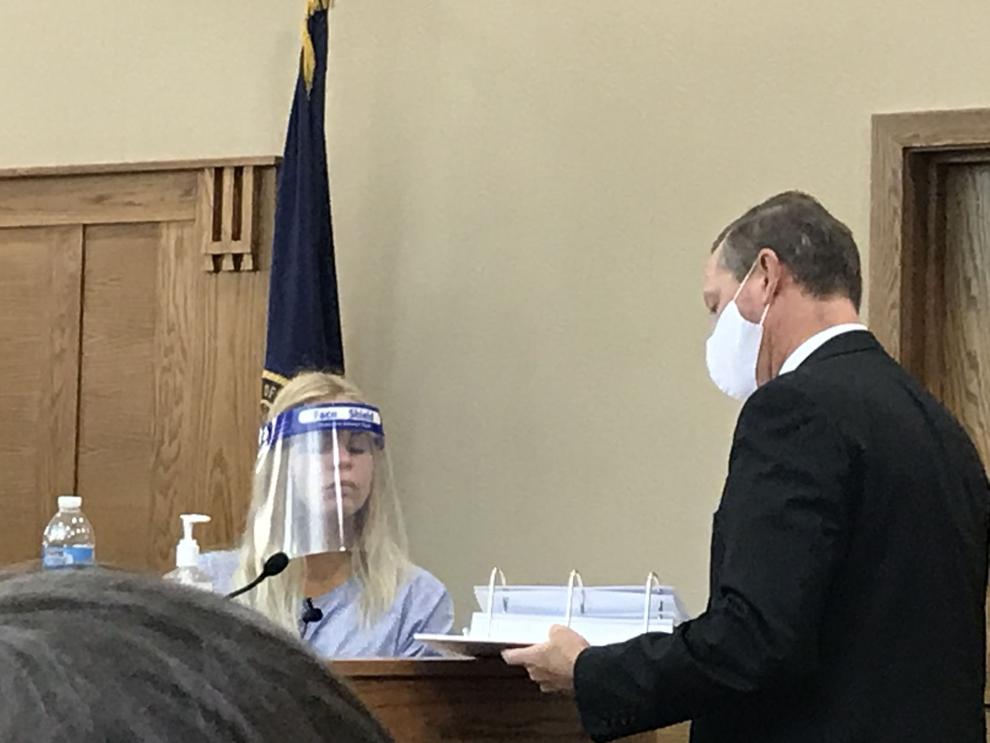 Boswell averts eyes as jurors see autopsy photos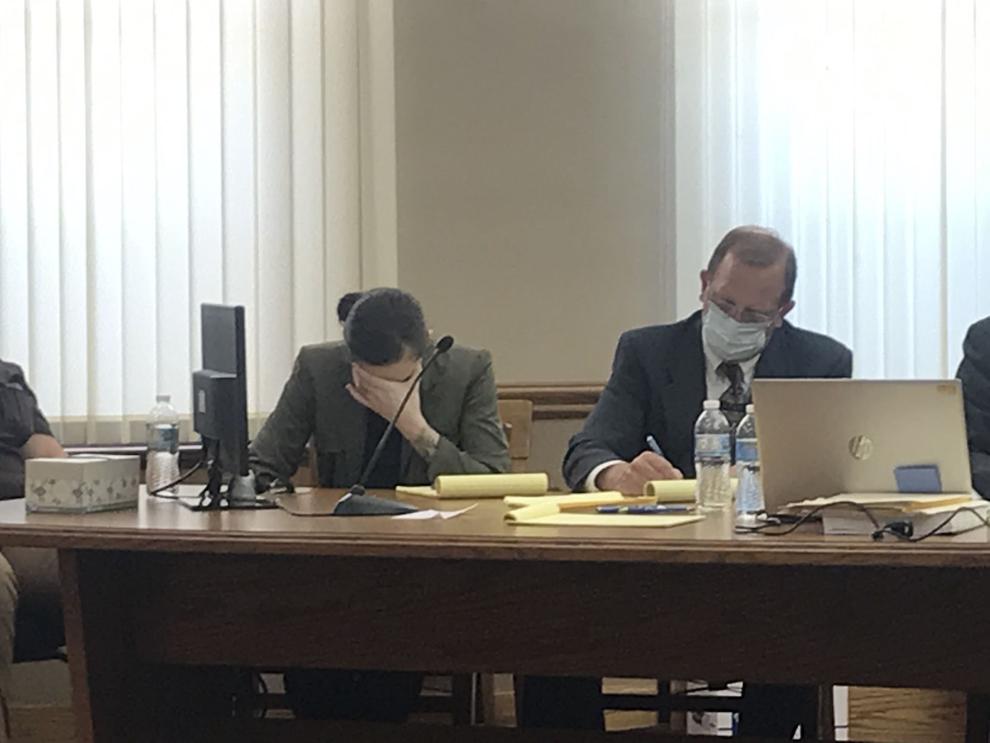 Forensic pathologist testifies about Loofe autopsy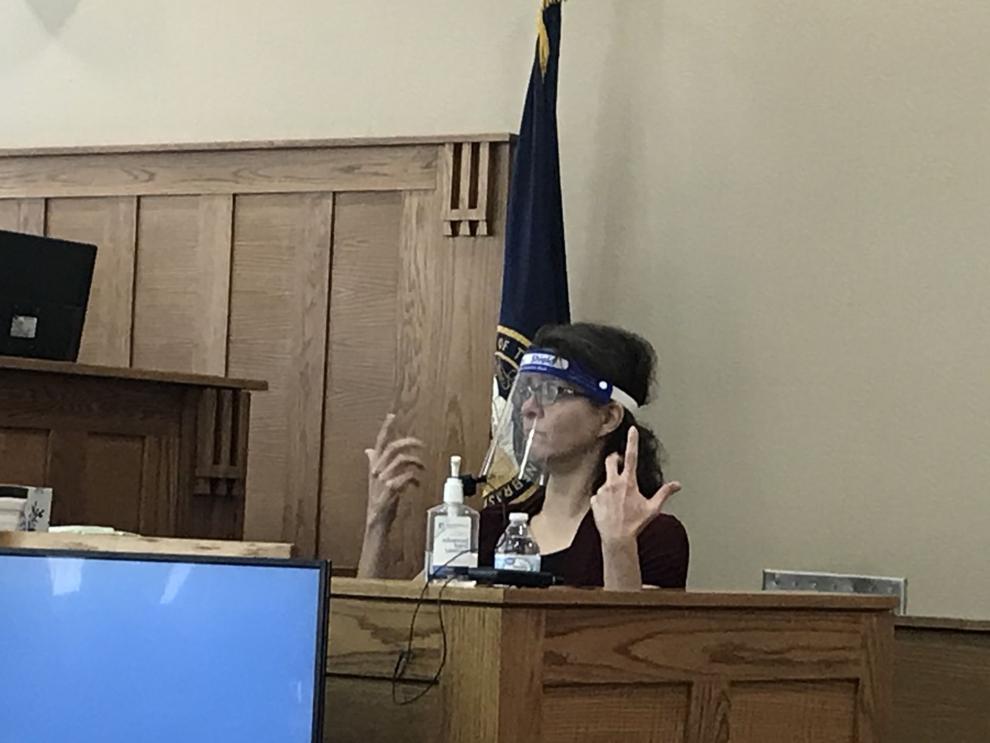 Judge reviews the verdicts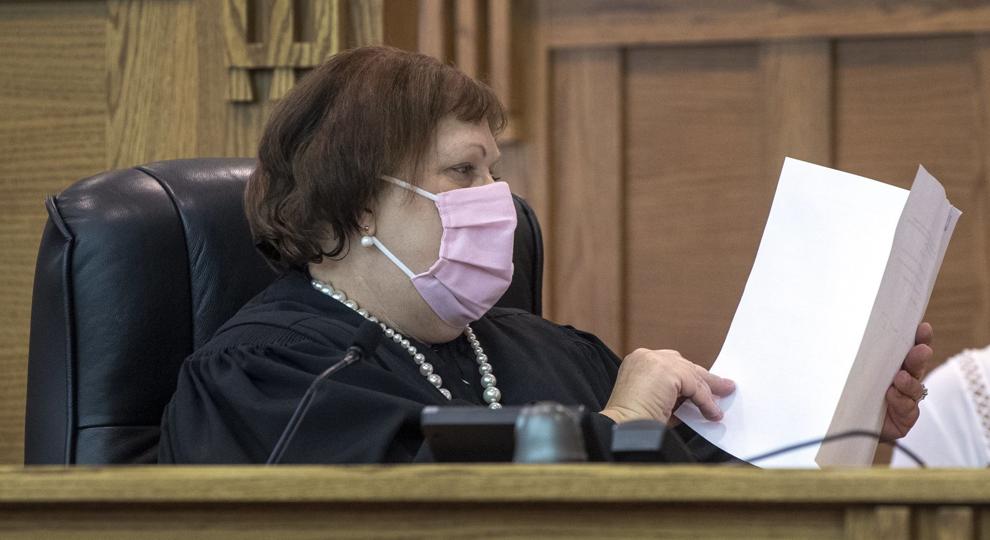 Boswell reacts to guilty verdicts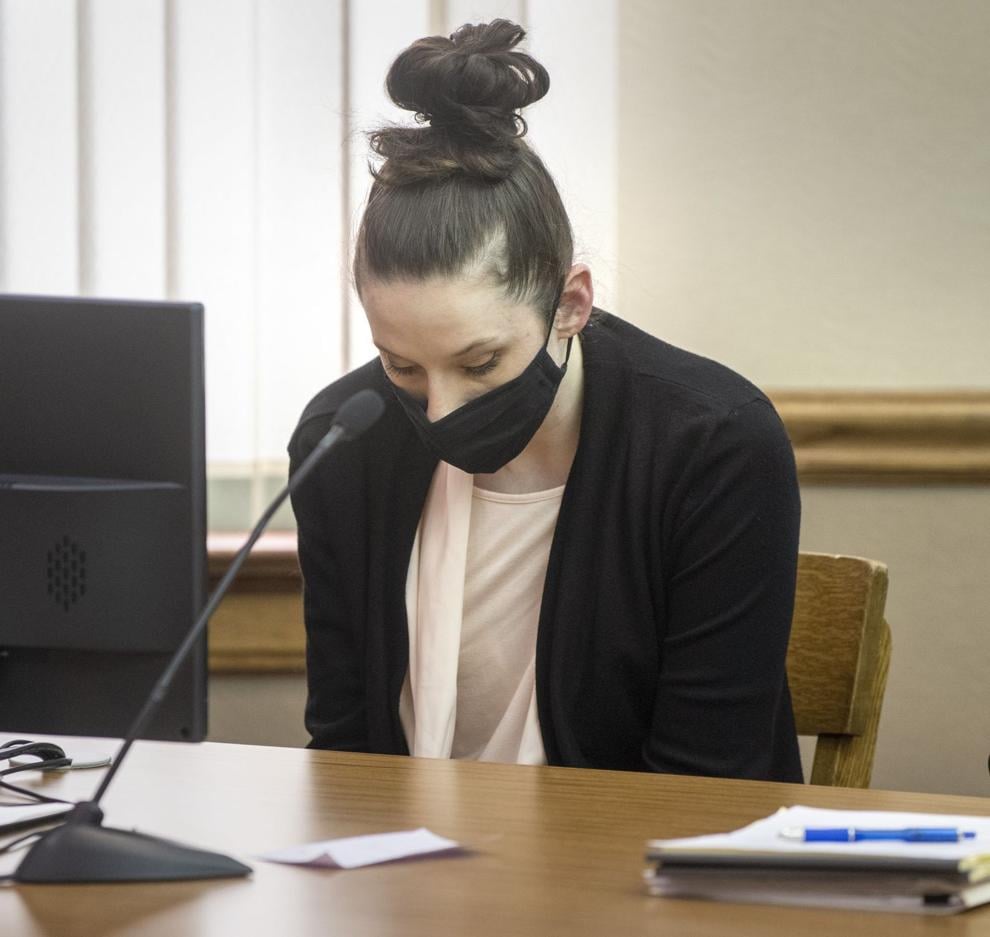 Boswell and one of her attorneys react to verdicts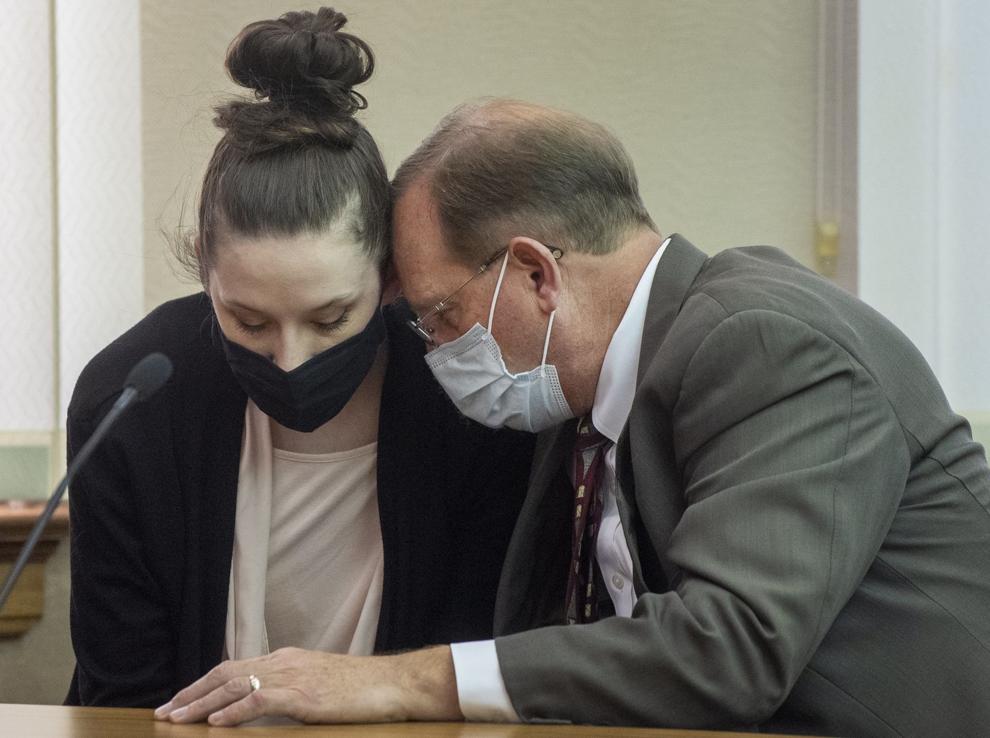 Defense offers a motion after the verdict