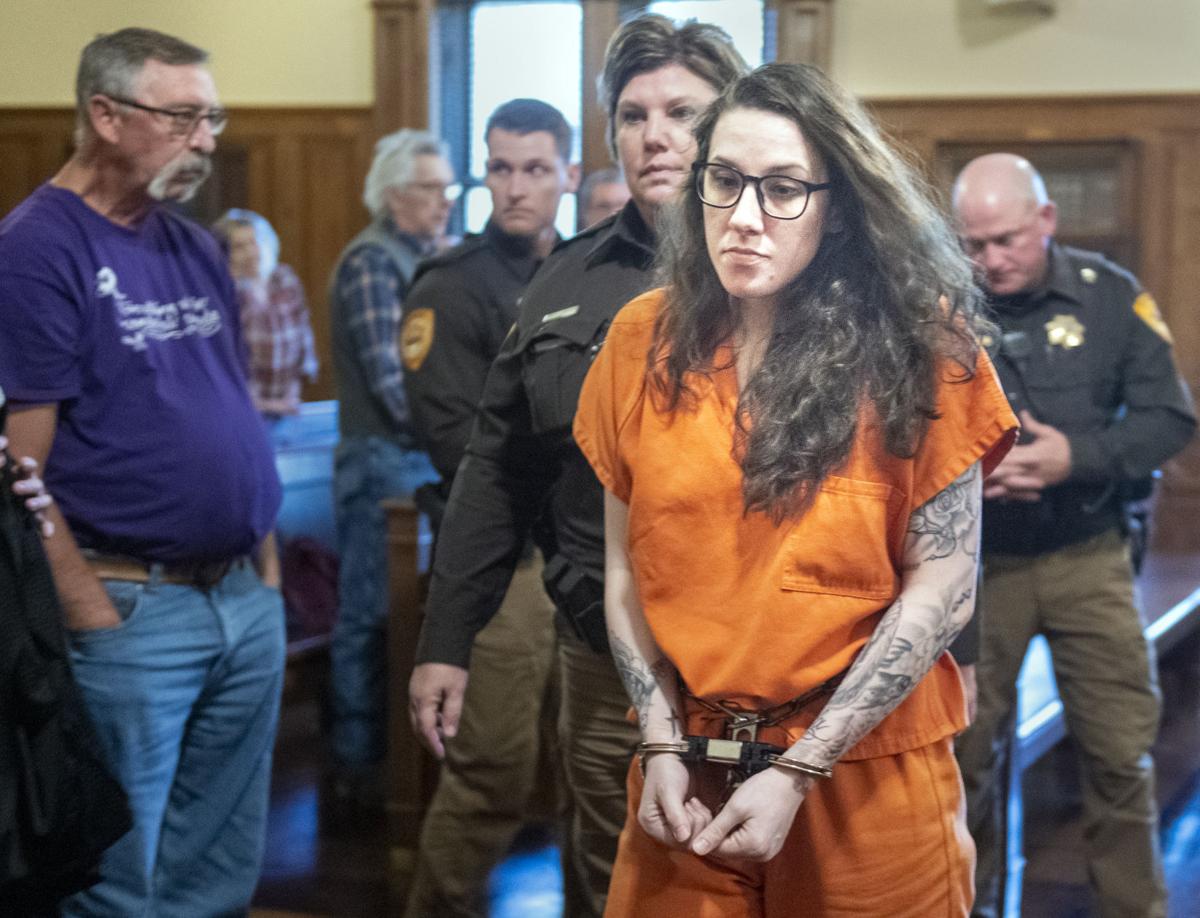 WILBER, Neb. — Bailey Boswell will spend the rest of her life in prison for her role in the 2017 murder and dismemberment of Lincoln store clerk Sydney Loofe, a three-judge panel ruled Monday.
The judges declined to make Boswell the first woman in Nebraska history to be sentenced to death. One of the three district judges, Peter Bataillon of Omaha, ruled that prosecutors had failed to prove that the slaying met the definition of "exceptional depravity" to warrant the ultimate penalty.
"I could not find beyond a reasonable doubt that the State of Nebraska had met its burden of proof," Bataillon stated in court. "Nothing in this decision diminishes the senselessness of the murder of Sydney Loofe and the great pain it's caused her family and friends."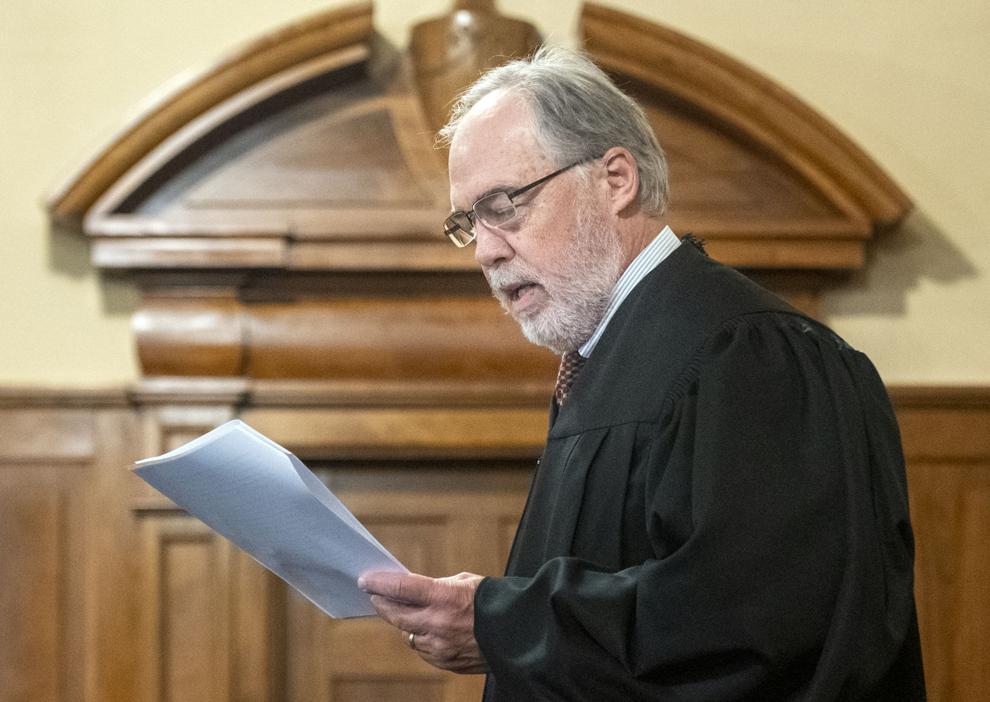 The two other judges, Vicky Johnson of Wilber and Darla Ideus of Lincoln, ruled that the death penalty was justified. They ruled that the slaying was "coldly calculated" and that Boswell and her boyfriend, Aubrey Trail, had purchased a saw and other tools to cut up a body, and that Loofe, a "helpless victim," had been lured to her death and needlessly mutilated.
But the three judges must agree unanimously that prosecutors had proven the aggravating circumstances of the murder — in this case that it was exceptionally depraved — to impose a death sentence.
It marked at least the third time in state history that a three-judge panel had split on the death sentence. It means that Boswell will receive the only other sentence available for someone convicted of first-degree murder: life in prison without the possibility of parole.
Trail, 55, was sentenced to death earlier this year for his role in Loofe's murder.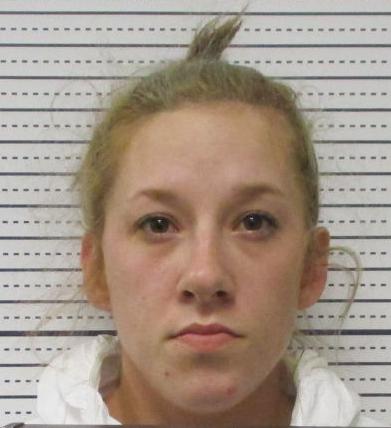 Boswell, 27, betrayed no emotion Monday as she was led from the courtroom in shackles and wearing an orange prison jumpsuit. She did not look at Loofe's relatives, who were seated in the front rows of a hushed Saline County courtroom, wearing purple T-shirts displaying a picture of Sydney Loofe.
Later, outside of court, Loofe's parents, George and Susie Loofe of Neligh, said they were thankful that law enforcement had tracked down the killers and found their daughter's body, and that Trail and Boswell will never "see the light of day."
George Loofe added, however, that "if this doesn't warrant the death penalty, I feel Nebraska should just get rid of it."
"I believe that (Boswell) is as guilty or guiltier — if it wasn't for her, my daughter would never have been there," he said.
Sydney Loofe, 24, was working at a Lincoln Menards store when she disappeared on Nov. 15, 2017, after going on a second date with a woman named "Audrey" she had met via Tinder, the internet dating app.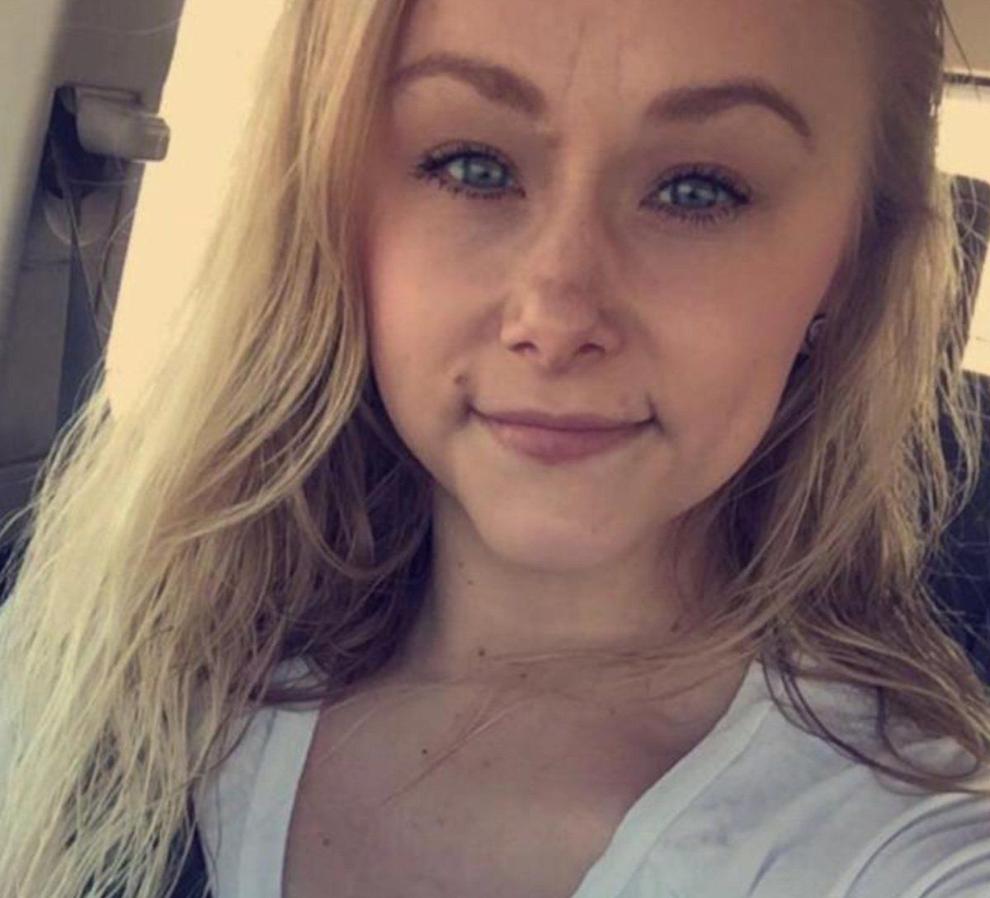 "Audrey" lied when Loofe asked if a boyfriend also was in the picture. Judge Johnson, who presided over the trials of both Boswell and Trail, said Loofe had no idea that she would be confronting a man "twice her age and twice her size" when she walked into a Wilber apartment shared by the couple.
Loofe's body was not discovered for nearly three weeks, scattered along gravel roads near Edgar, Nebraska — about an hour's drive west of Wilber — wrapped in black plastic bags.
Trail, a self-proclaimed con man and "sugar daddy," was convicted first. He was found guilty of first-degree murder, conspiracy to commit murder and improper disposal of human remains. Boswell's trial was moved to Lexington to avoid pretrial publicity, but she, too, was found guilty of identical charges after a jury deliberated for about 3½ hours.
At her sentencing trial before the three judges this summer, Boswell, a former high school sports standout from Leon, Iowa, tearfully pleaded for her life, saying that her now-7-year-old daughter — who lives with Boswell's mother — needed her.
Todd Lancaster, the lead defense attorney for Boswell, said he hadn't expected a split decision from the judges, but noted it has happened at least three times before.
"I'd say that Bailey is grateful for the sake of her family," he said, "particularly for her daughter, Nahla."
Jeff Pickens, Boswell's co-counsel with the Nebraska Commission on Public Advocacy, said it was clear that Trail, who had spent most of his life in prison for fraud, had "exploited" Boswell. Lancaster added that their roles were different in the murder.
Prosecutors left the courthouse Monday without commenting. They had pushed for the death penalty, pointing to the purchase of cutting tools and the senseless killing of a young girl looking for a friend. They argued that Trail and Boswell had conspired to make it seem like Boswell was a "victim" rather than a major player in the slaying. They also noted that Trail and Boswell, just days after Loofe was murdered, were talking about abducting, torturing and killing someone else, a foreign student at the University of Nebraska at Kearney.
In justifying her ruling for the death penalty, Judge Johnson compared the killing of Loofe to the two murders committed by John Joubert in Sarpy County in 1983, in which Joubert "hunted" for helpless young boys and then bound, tortured and killed them for sexual gratification. The judge said the mutilation to Loofe's body was worse than that of Joubert's victims. Joubert was executed in 1996.
In a prepared statement, Nebraska Attorney General Doug Peterson did not address the life sentence given to Boswell. He said the Loofe family had "persevered with dignity" through four years of court proceedings. He noted that the anniversary of Sydney Loofe's death was approaching, and said "our thoughts are with the Loofe family during this difficult time."
Unlike her talkative boyfriend, Boswell did not talk to investigators, testify at her murder trial or offer any explanation for the murder. A pathologist testified at her trial that she could not determine the exact cause of death due to the mutilation of Loofe's body.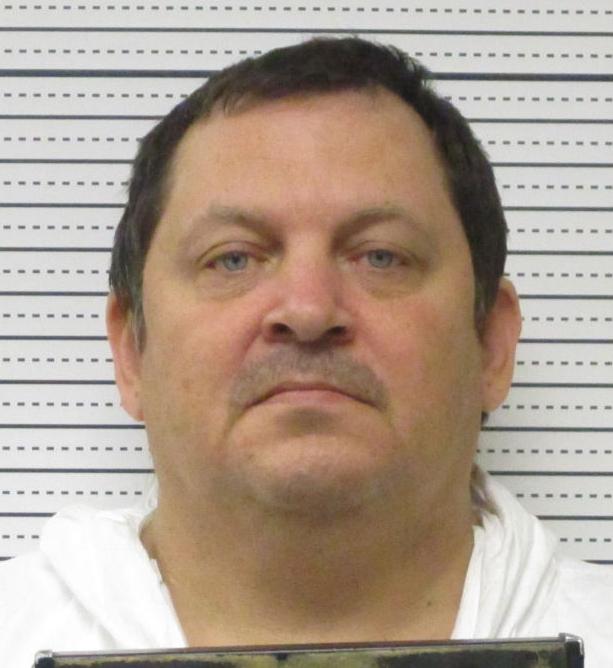 Trail's story changed over time. He first said Loofe was accidentally strangled during rough sex. Then he said he decided to bind and kill Loofe because she had "freaked out" when she was offered the chance to join the lifestyle of fraud, thefts and group sex enjoyed by Trail and Boswell.
Trail maintained that he alone had committed the murder, but that Boswell had helped dispose of the body. Judge Johnson, as well as Loofe's parents, said they gave little credibility to what Trail said. Trail also had claimed that he had supernatural powers and ruled over a group of a dozen witches.
Boswell's life turned after she left for college on a basketball scholarship. She allegedly was sexually assaulted at least twice and then later "pimped out" as an escort by an abusive boyfriend.
Eventually, she met Trail, and entered into a "sugar daddy" relationship in which she was given gifts and a partying lifestyle in exchange for helping with scams involving antiques and rare coins. They enlisted at least three other young women to join them, but unlike Loofe, the other women had been told about Trail and what was expected of them.
Monday wasn't the first time Bataillon had participated in the death penalty phase of a murder trial. In 2017, he was the presiding judge when he and two other judges sentenced Nikko Jenkins to death. Jenkins had participated in the killing of four people shortly after being released from prison in 2013.
---
Photos: The trial of Bailey Boswell in the slaying of Sydney Loofe
Boswell listens to opening statements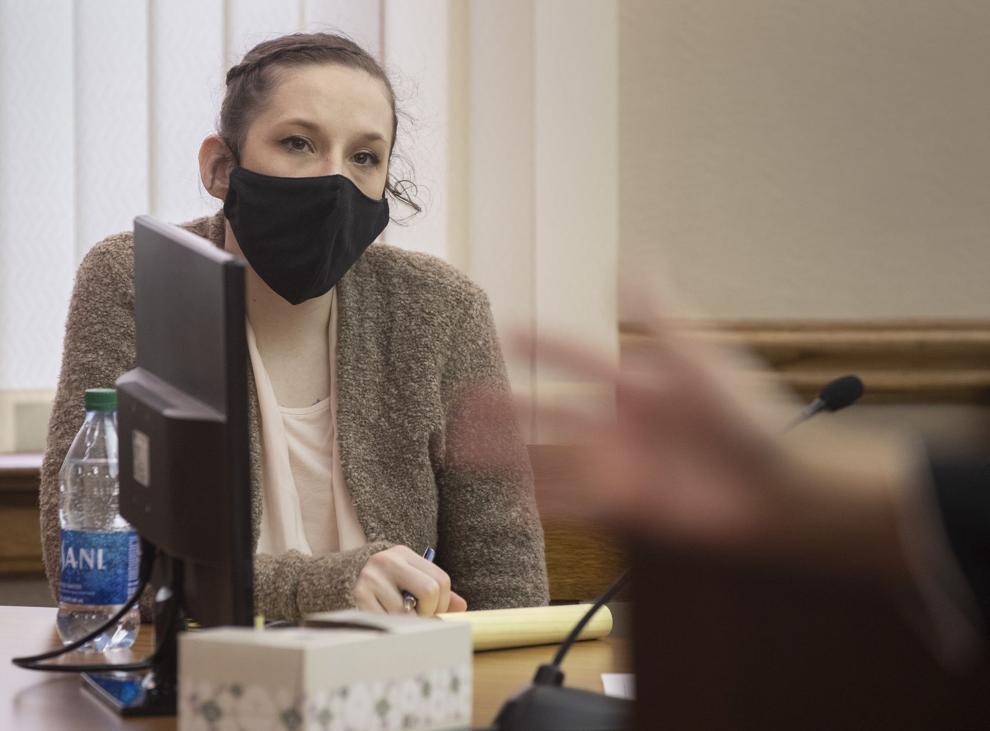 Judge gives jury instructions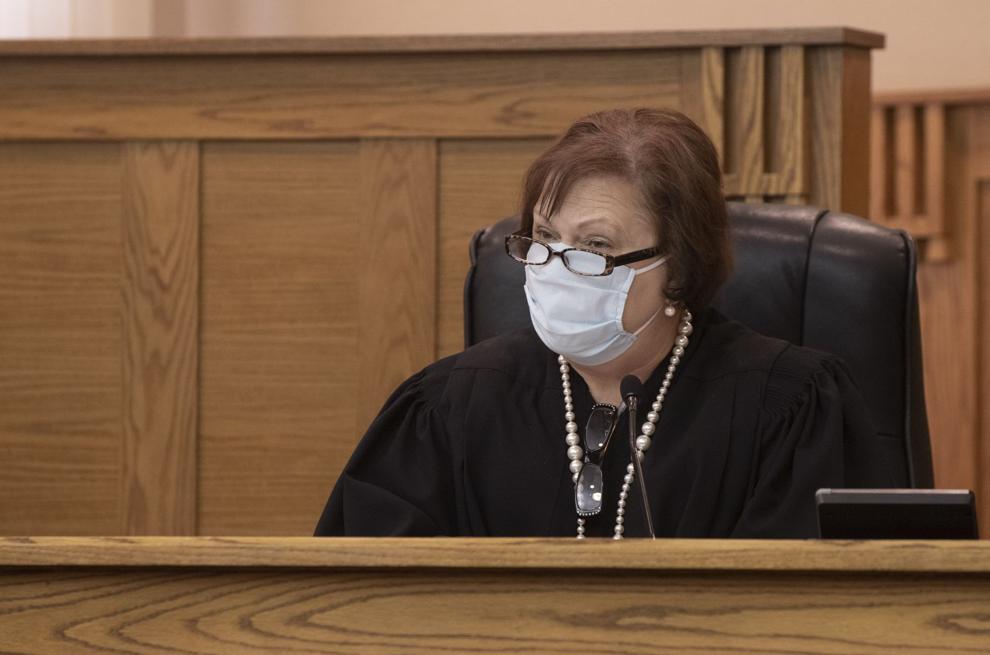 Prosecutor delivers opening statement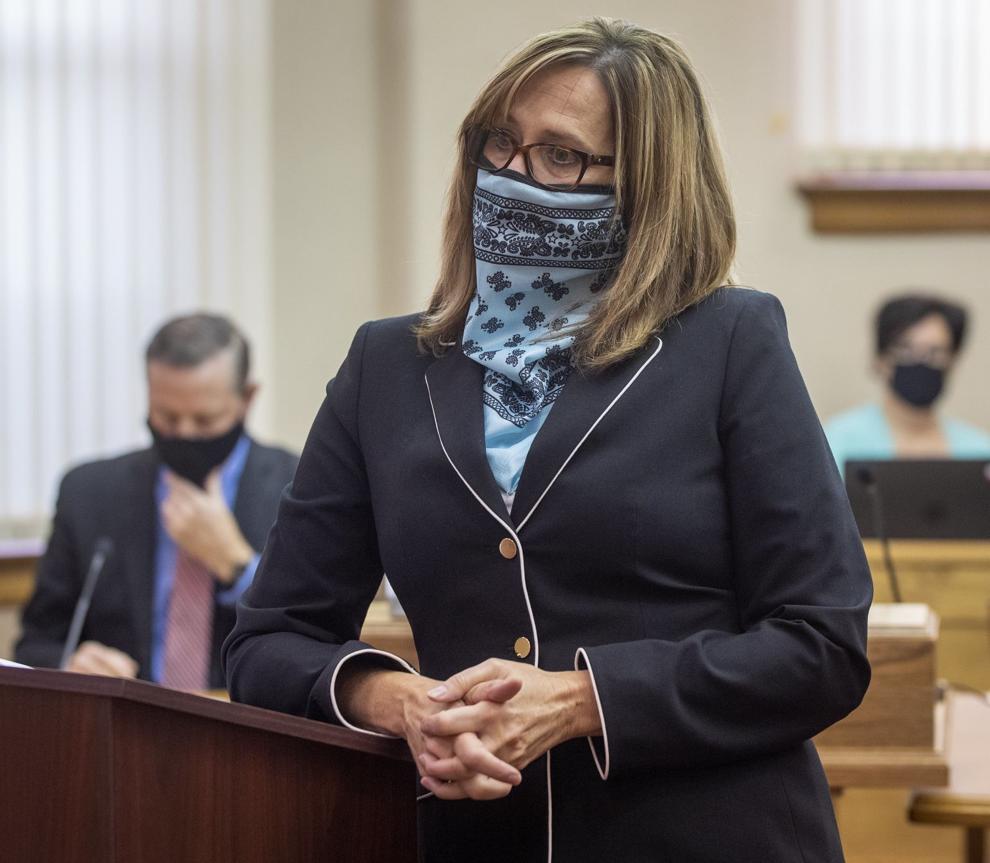 Defense delivers opening statement
Counsel listen to prosecution's opening statement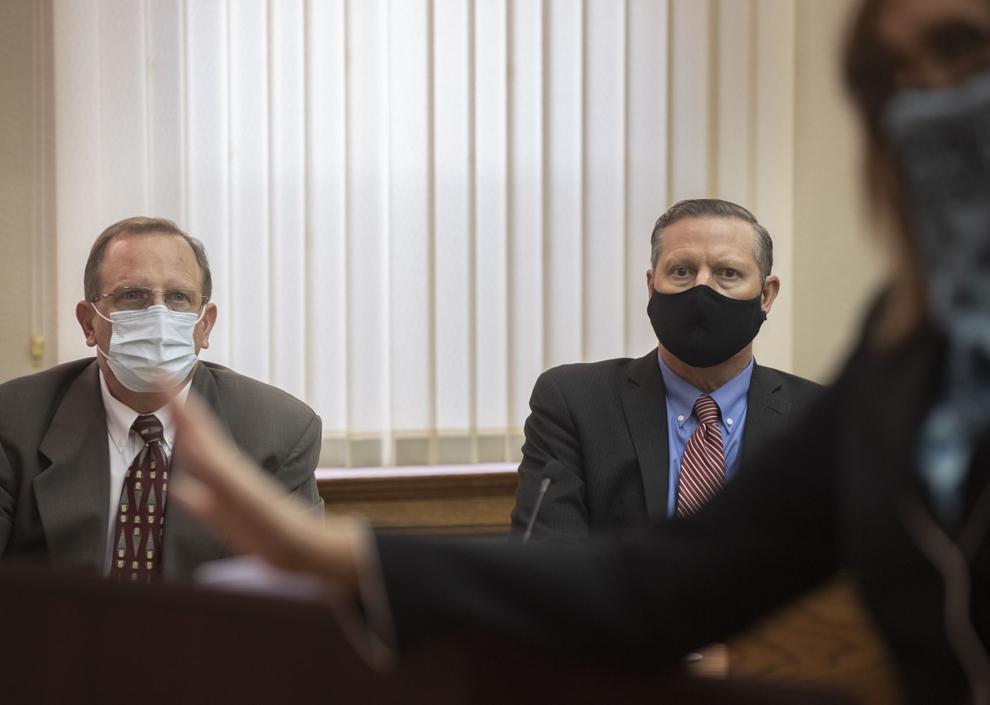 Boswell, counsel listen to prosecution's opening statement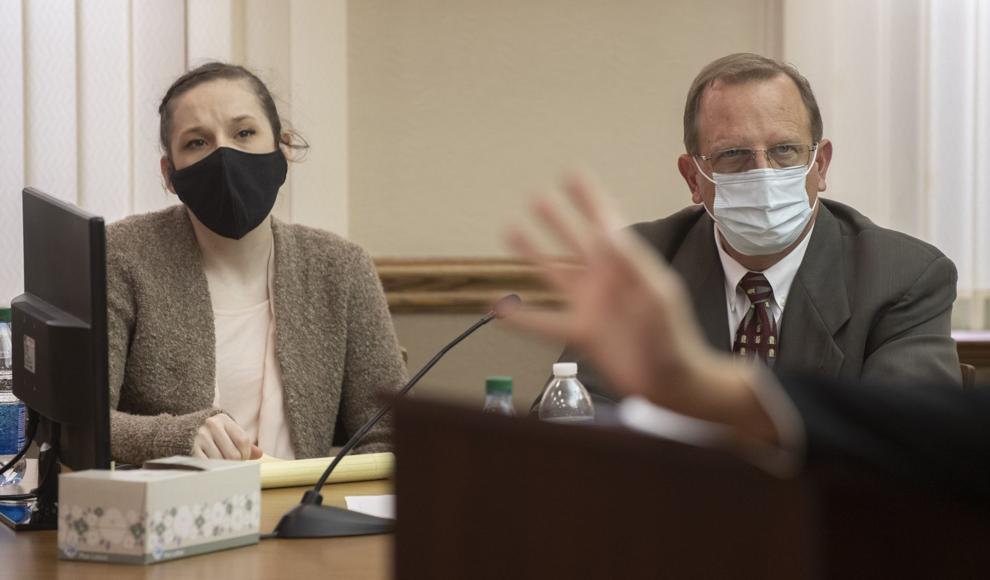 FBI agent, prosecutor talk during opening statements
Boswell listens to judge tell jury about charges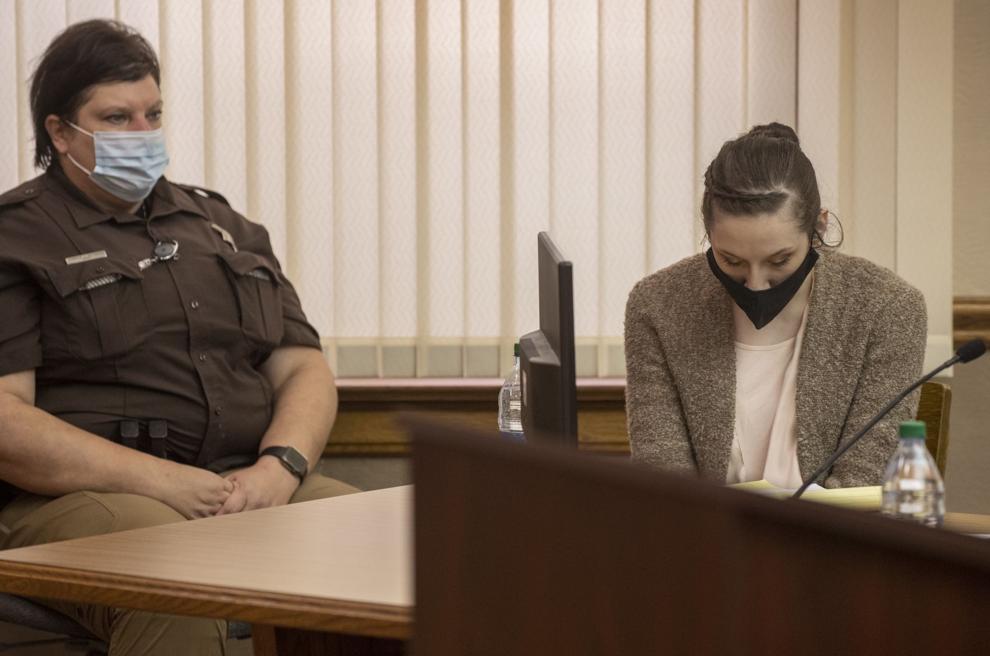 Boswell listens to prosecution's opening statement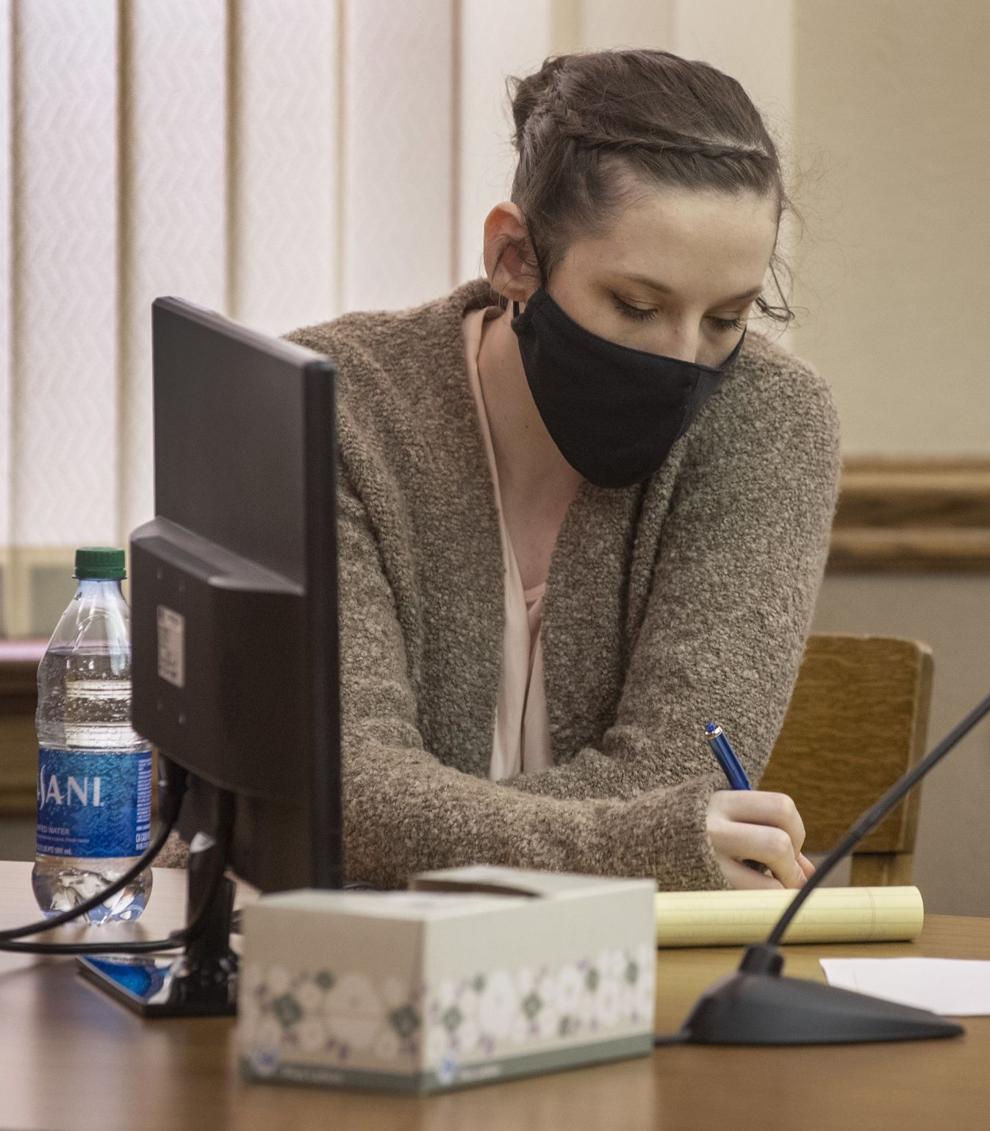 FBI agent, prosecutor listen as judge gives jury instructions
The apartment Boswell, Aubrey Trail rented in Wilber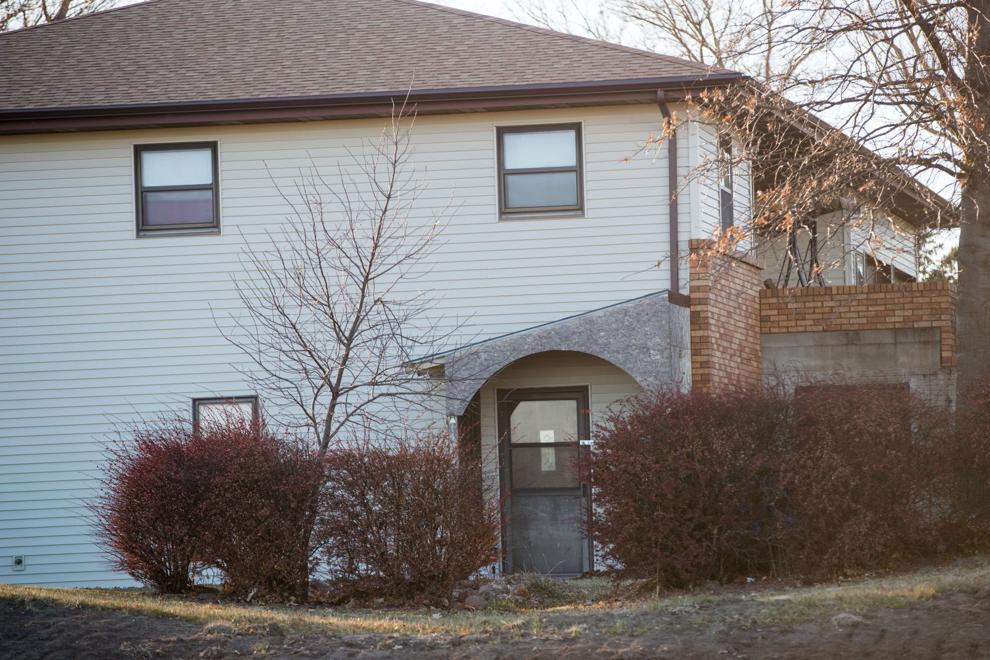 Former landlord testifies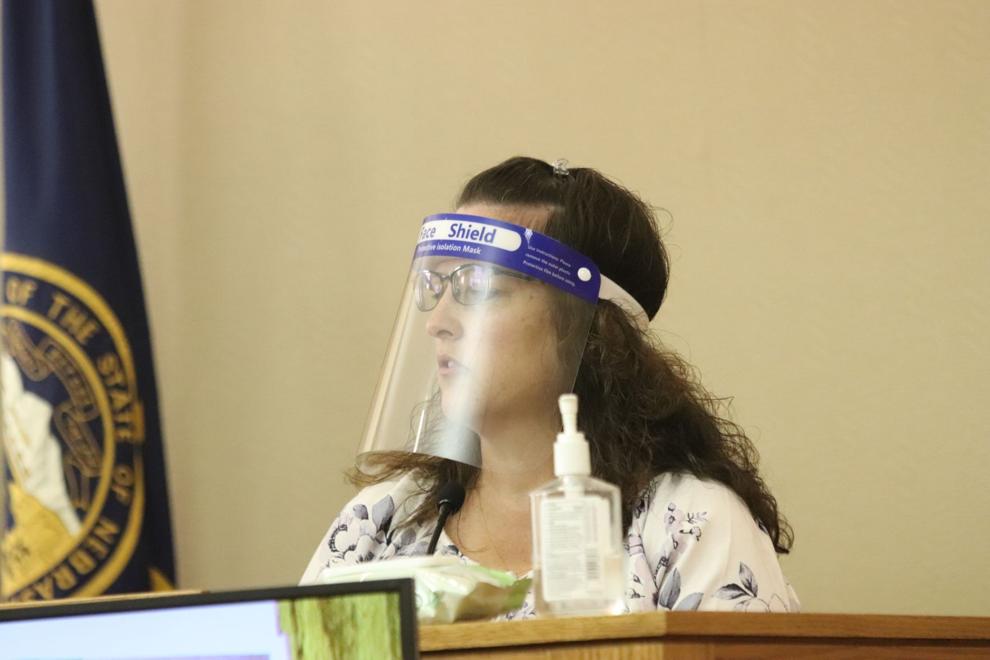 Former landlord testifies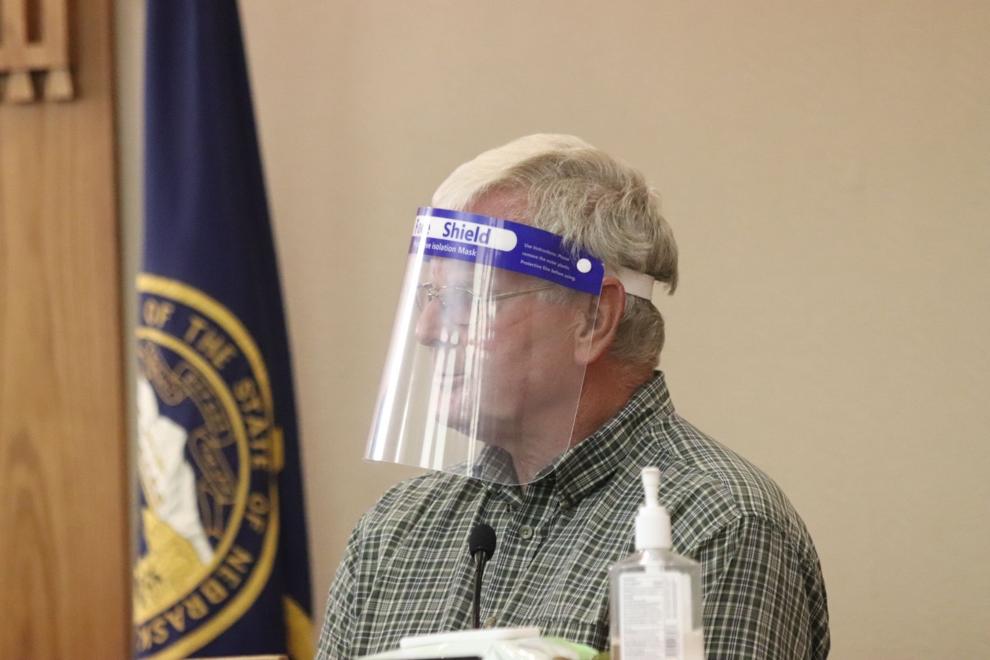 Bleach bottles entered into evidence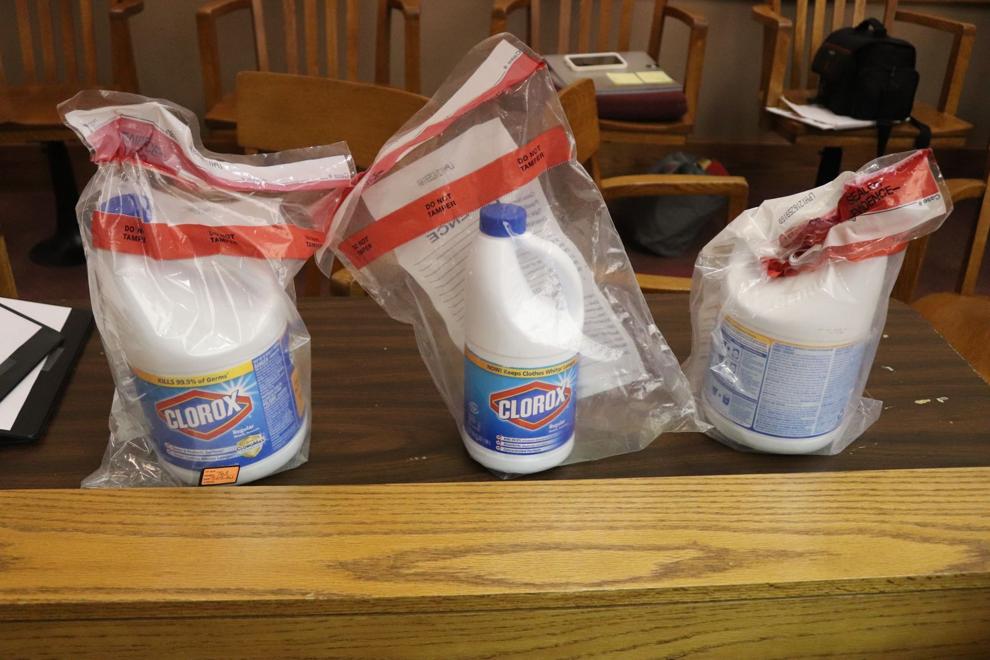 Photo of Boswell living room entered into evidence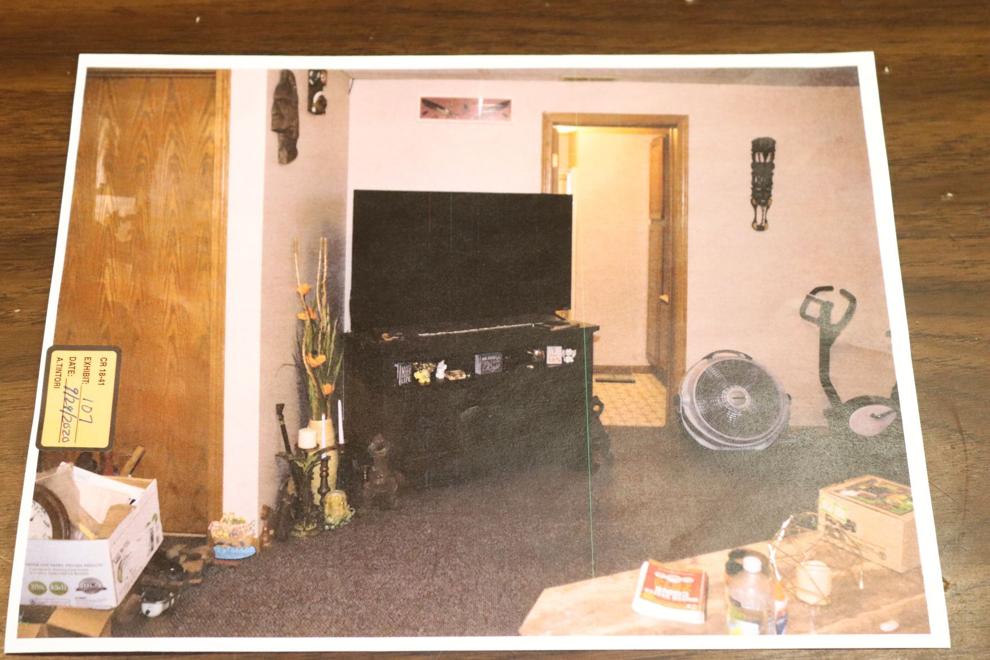 Photo of Boswell living room entered into evidence
Photo of Boswell, Trail entered into evidence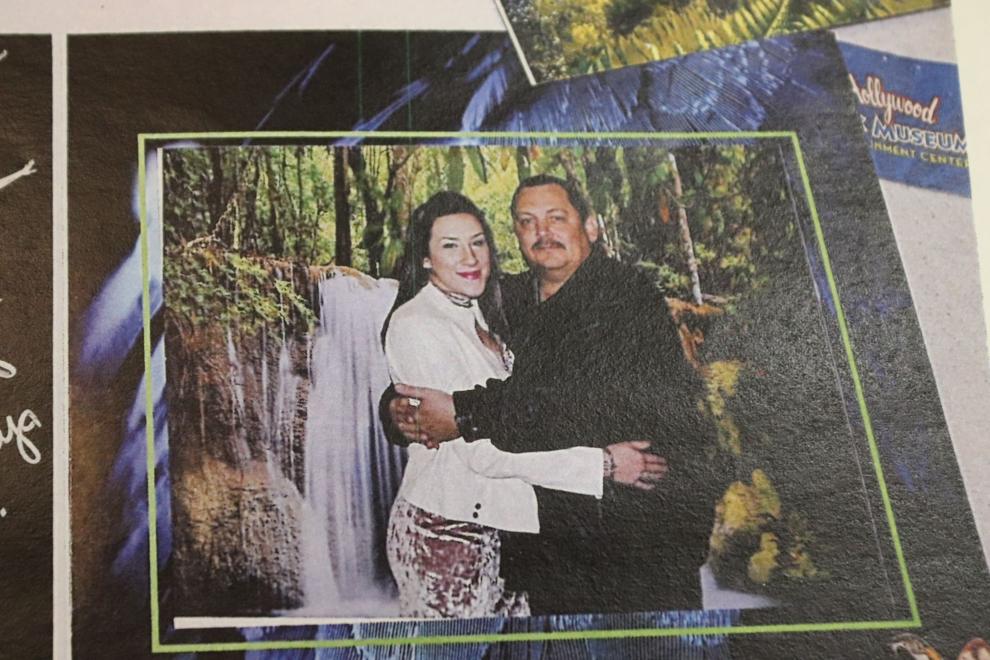 Boswell wipes away tears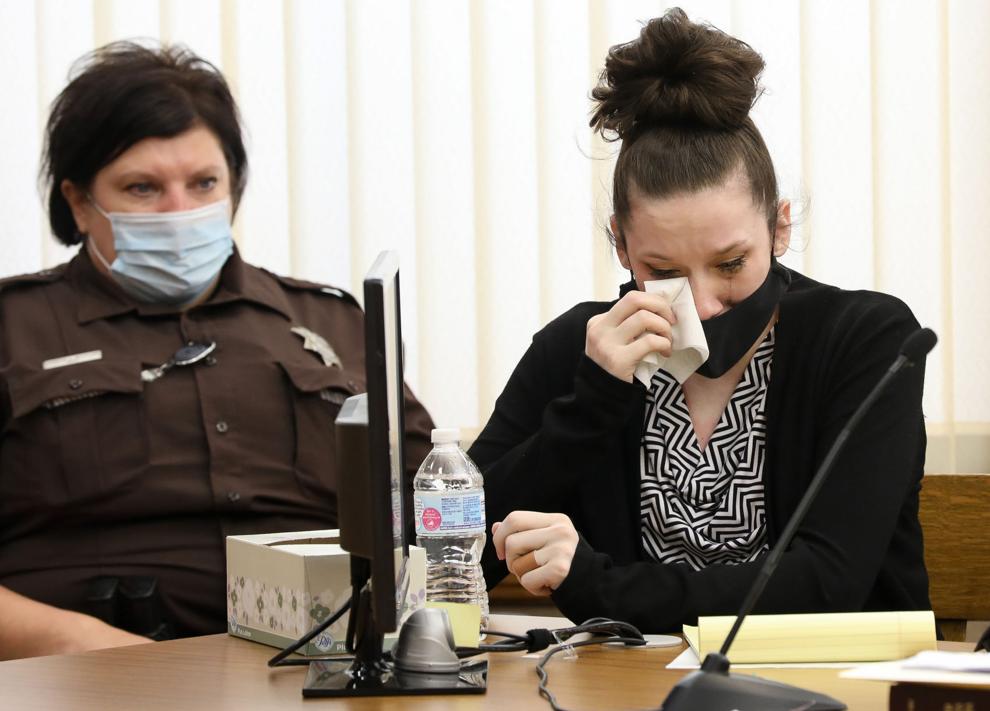 FBI agent testifies
Sydney Loofe displays tattoo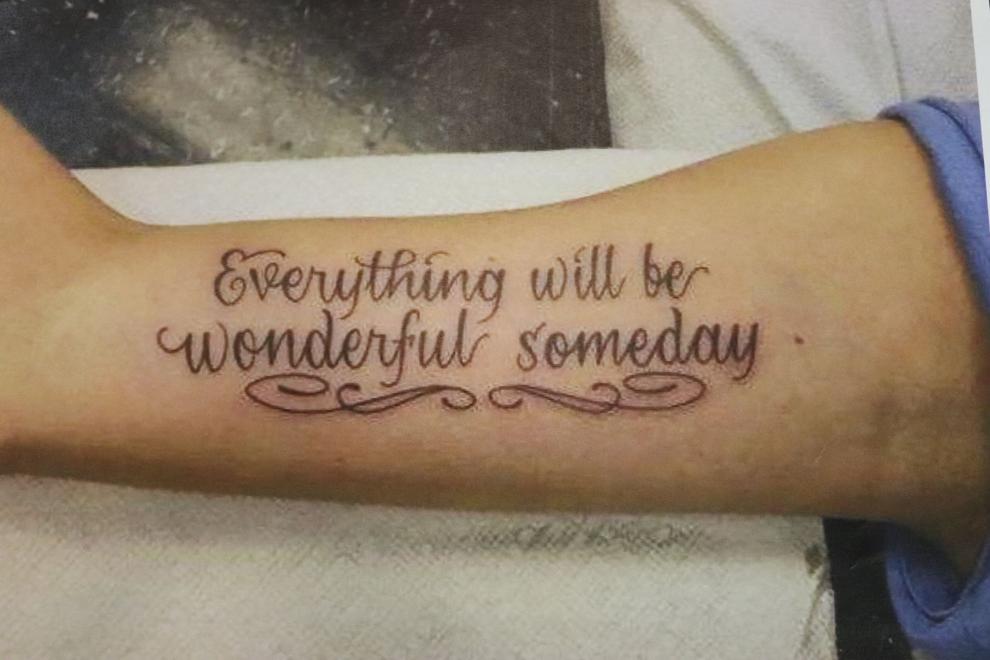 Boswell listens during trial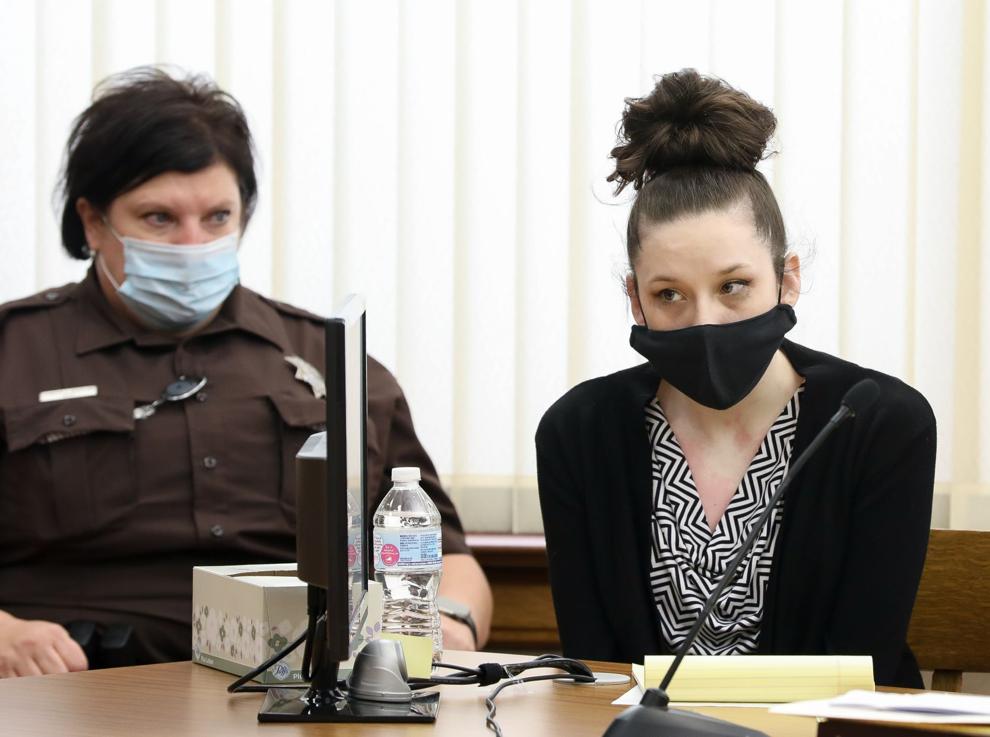 Nebraska State Patrol lieutenant testifies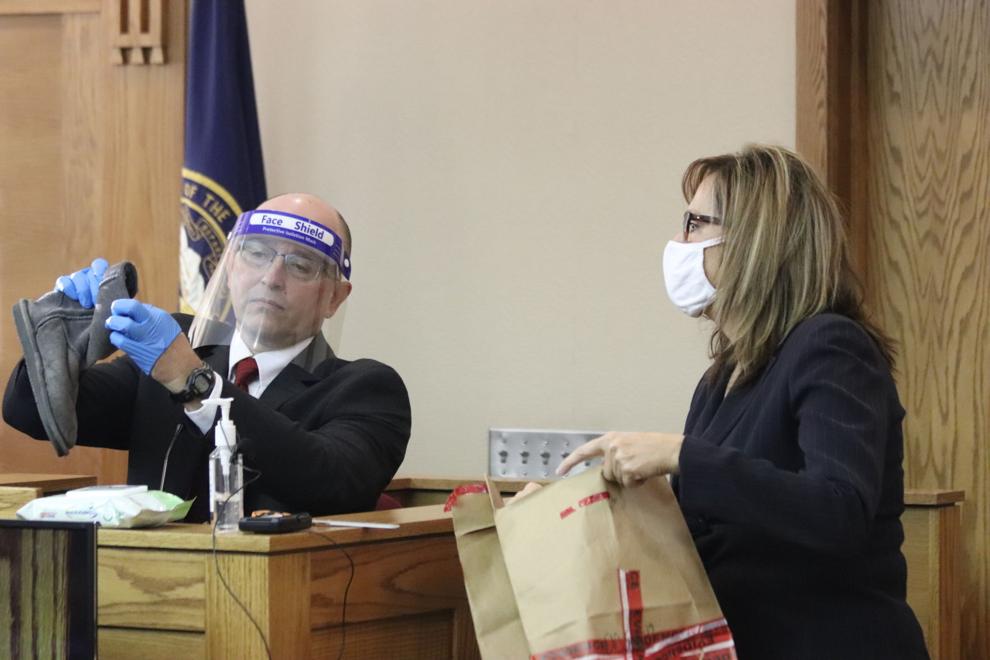 Forensic DNA analyst testifies
Boswell listens to testimony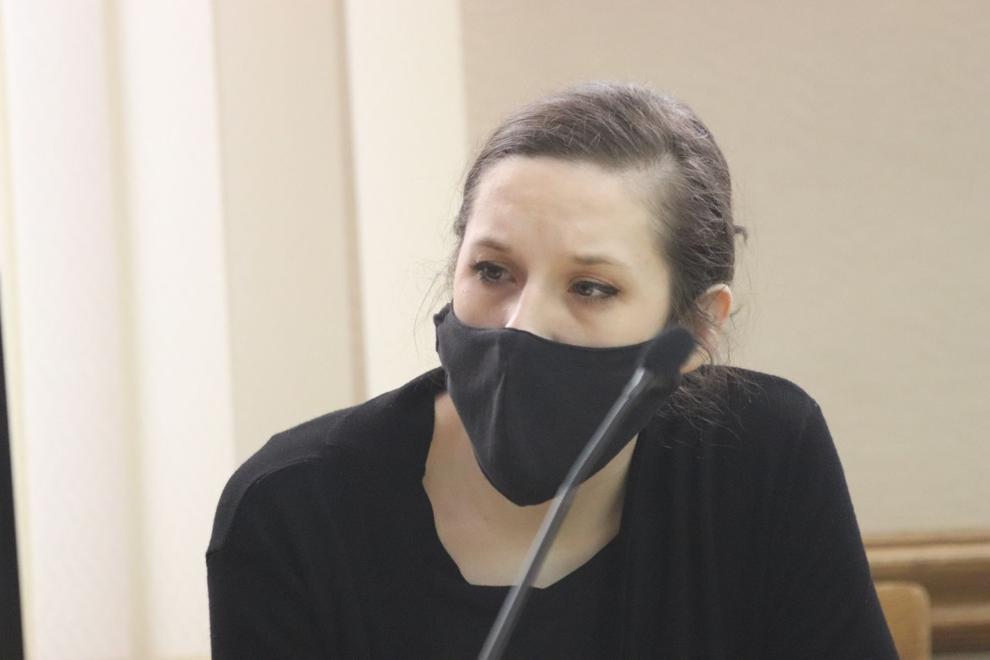 Lincoln police investigator testifies
Home Depot employee testifies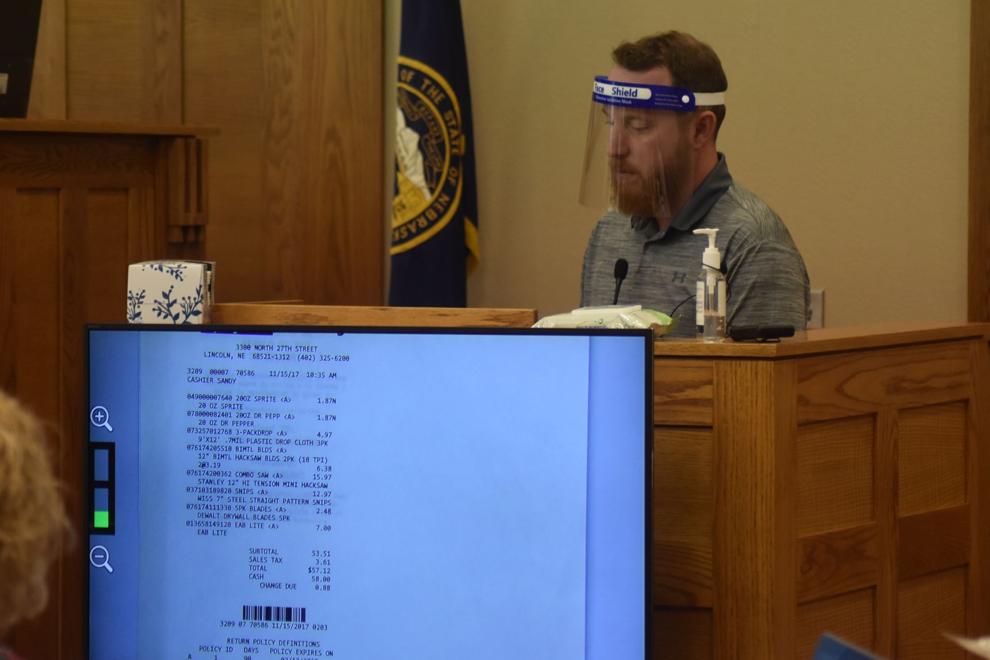 Boswell listens in court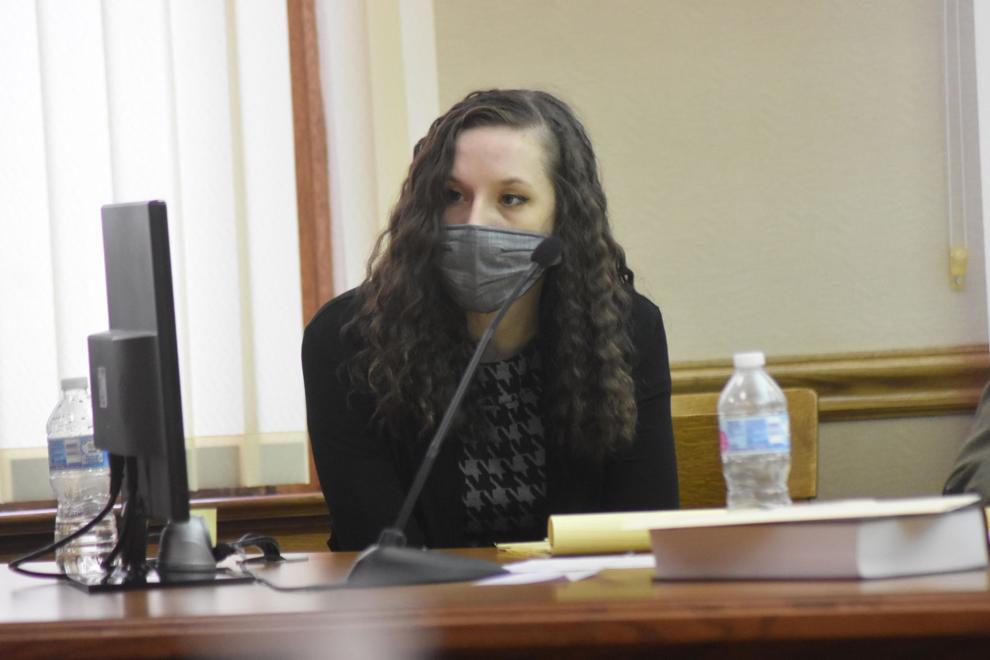 Hacksaw purchased by Lincoln police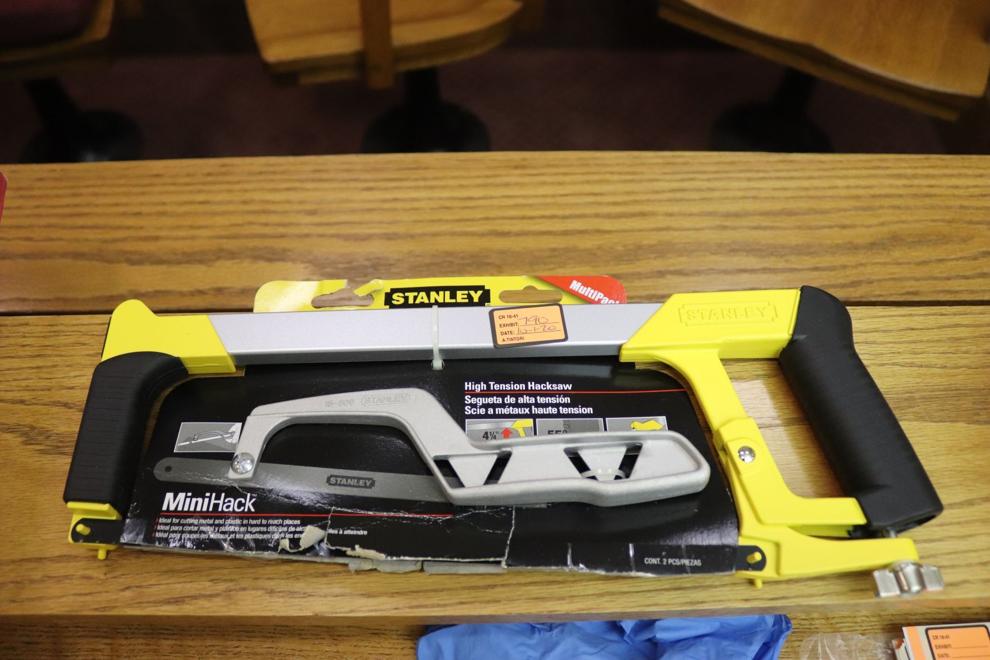 Aubrey Trail watching Sydney Loofe at Menards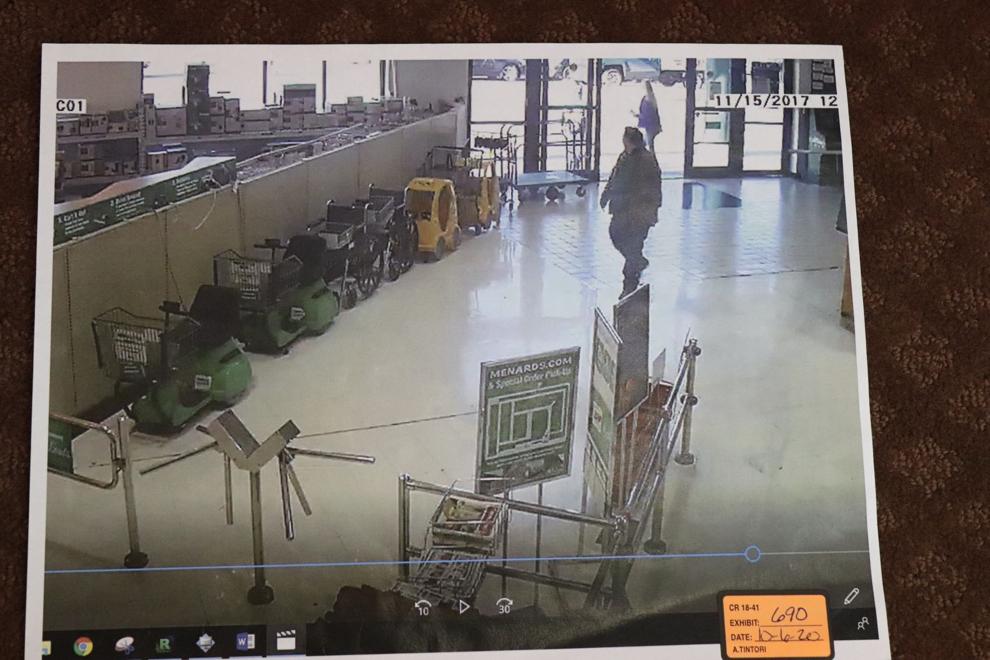 Witness says she now thinks Trail is a 'psychopath'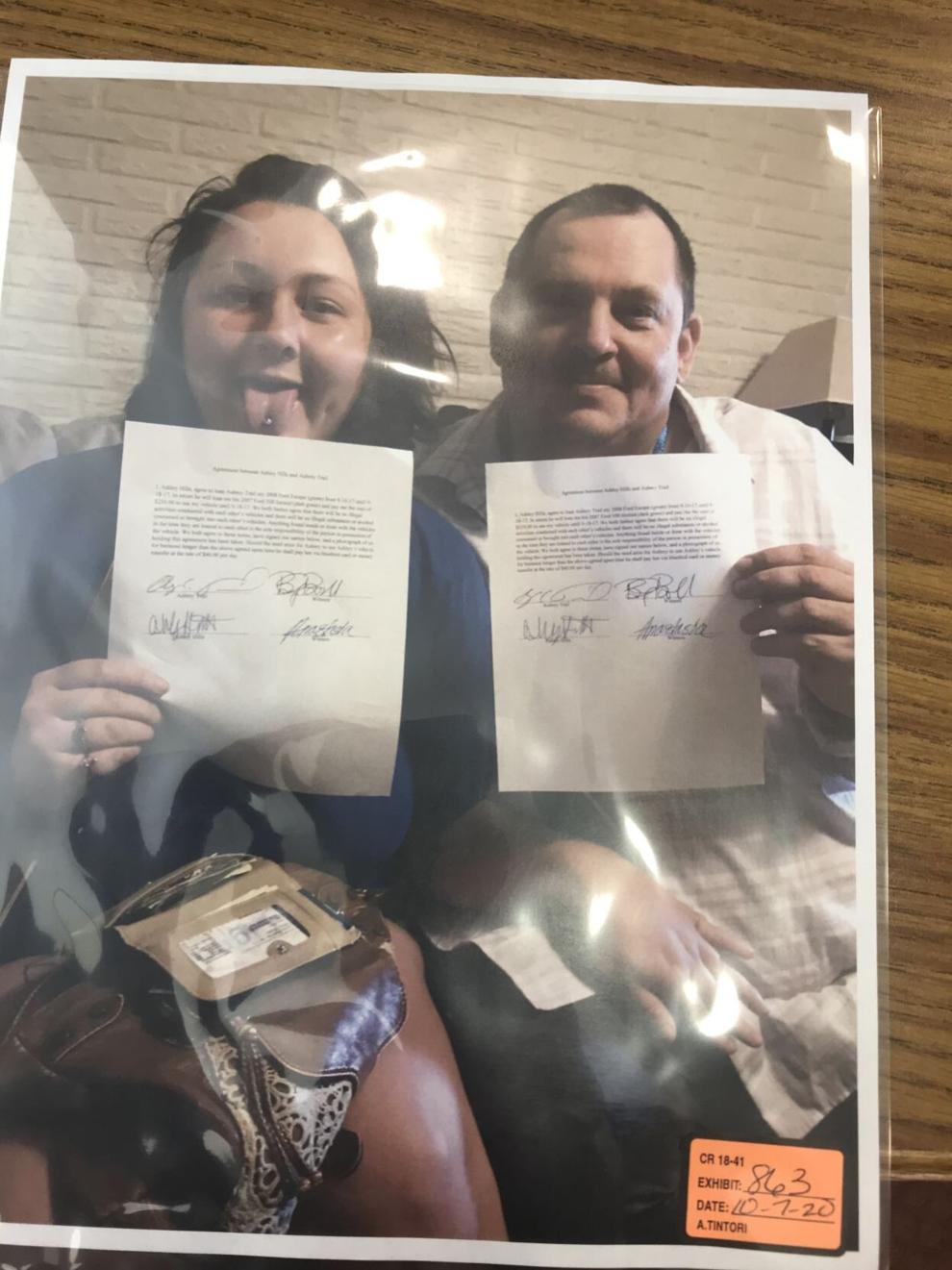 Witness describes relationship with Boswell, Trail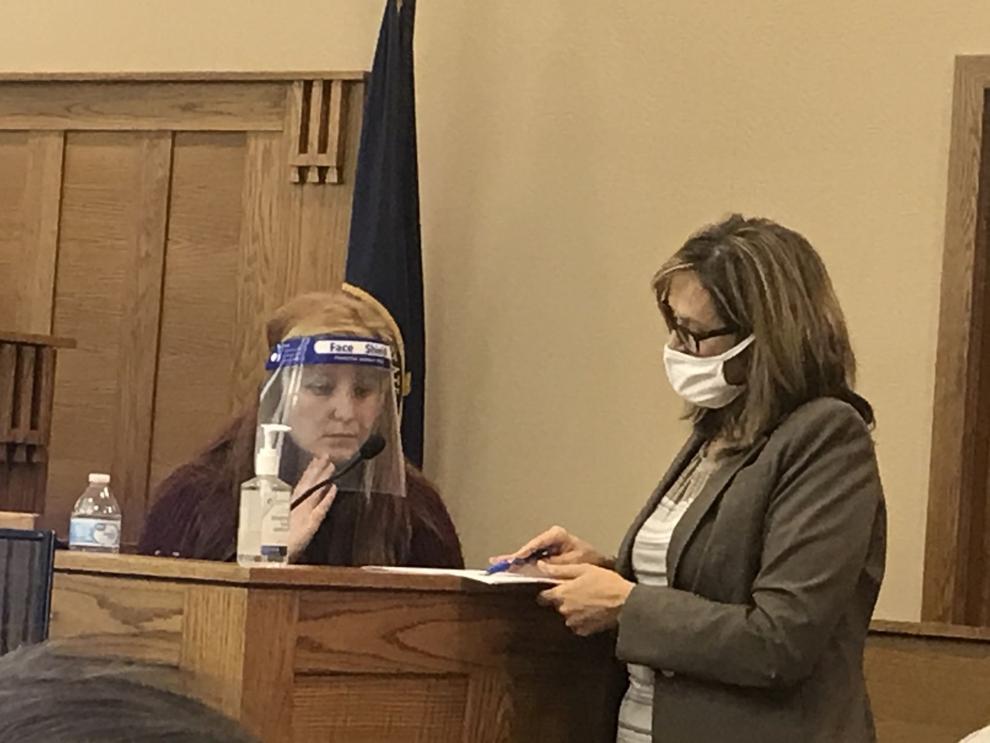 Boswell, witness check into motel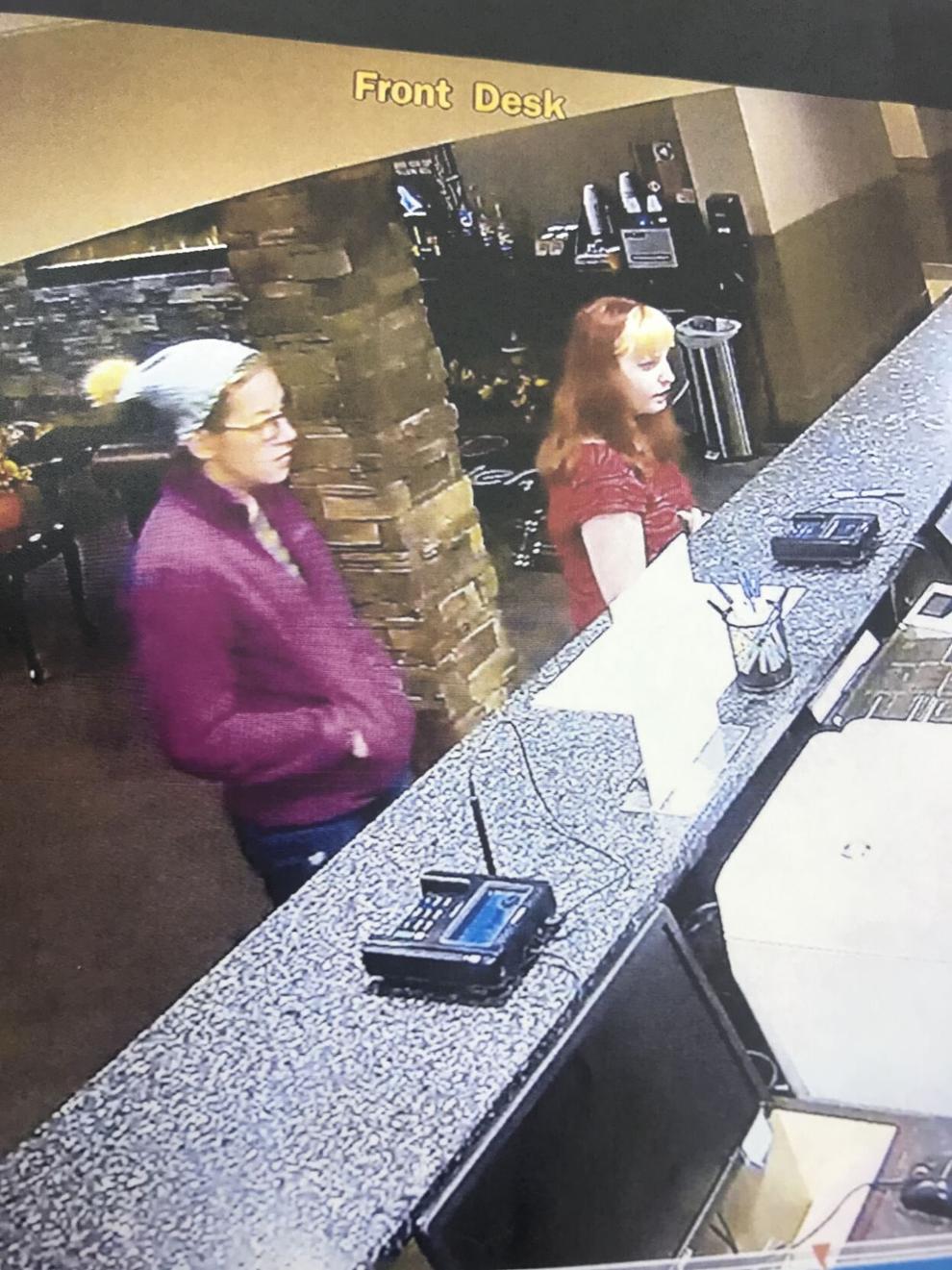 Witness describes talk of making, selling video of person being killed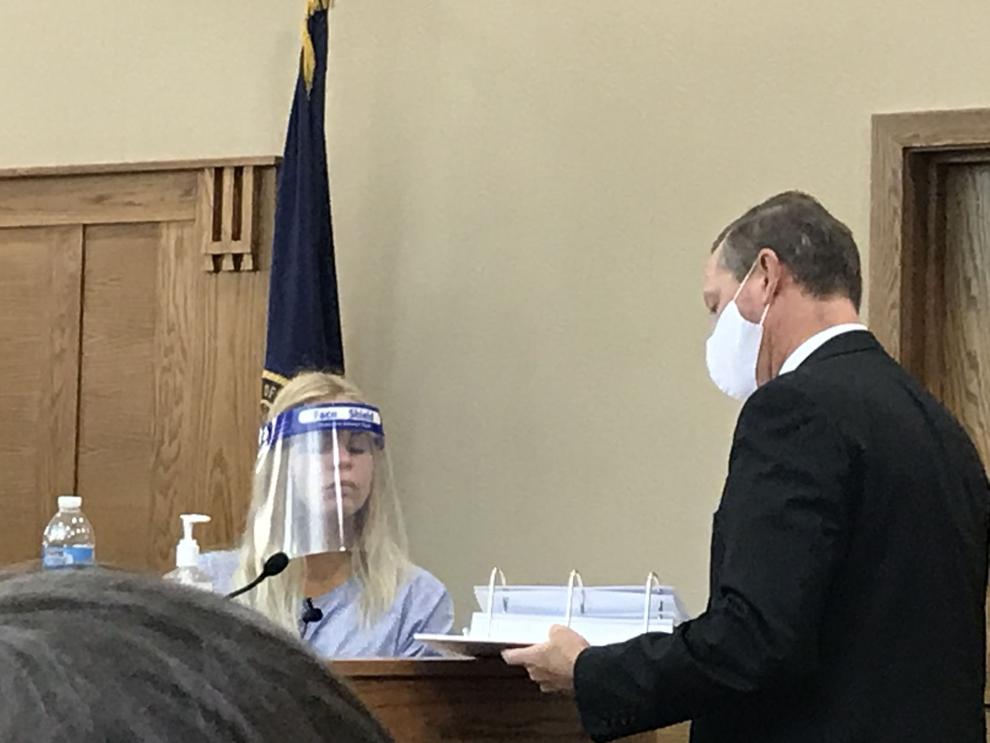 Boswell averts eyes as jurors see autopsy photos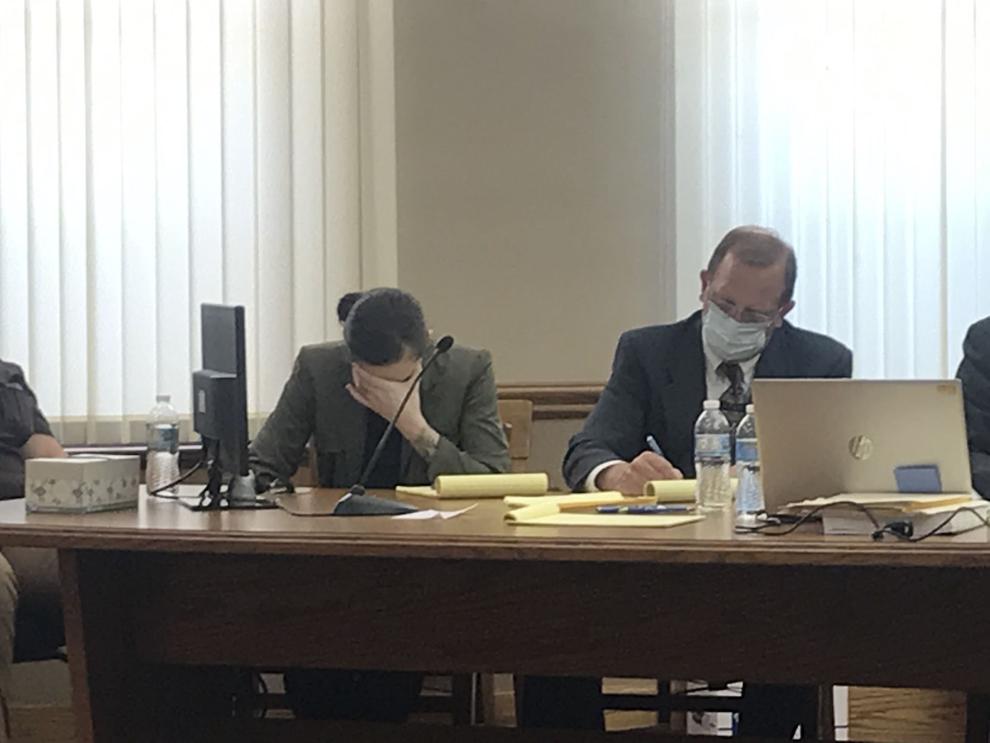 Forensic pathologist testifies about Loofe autopsy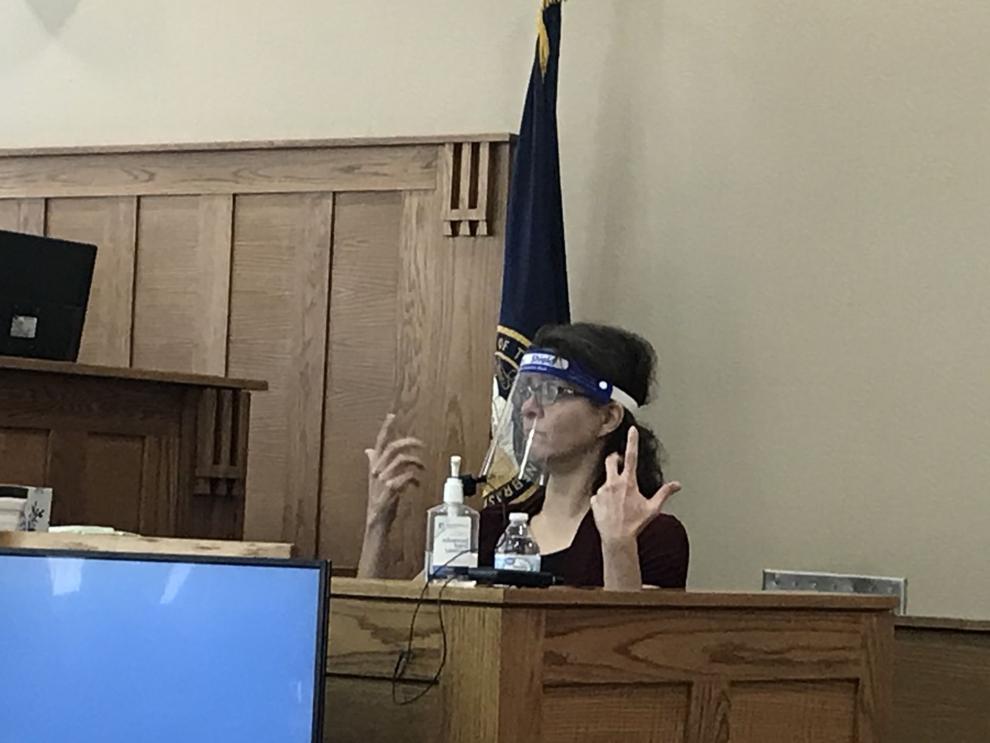 Judge reviews the verdicts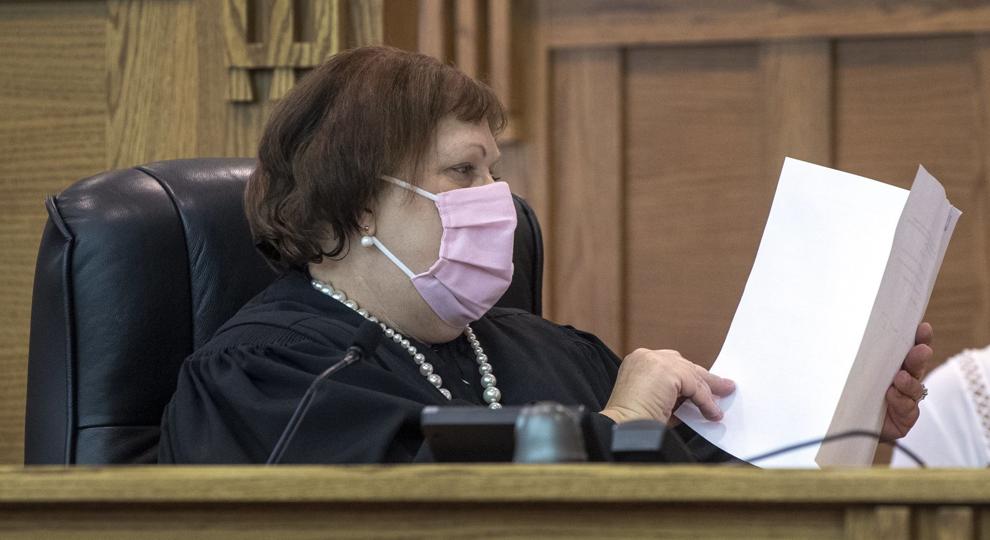 Boswell reacts to guilty verdicts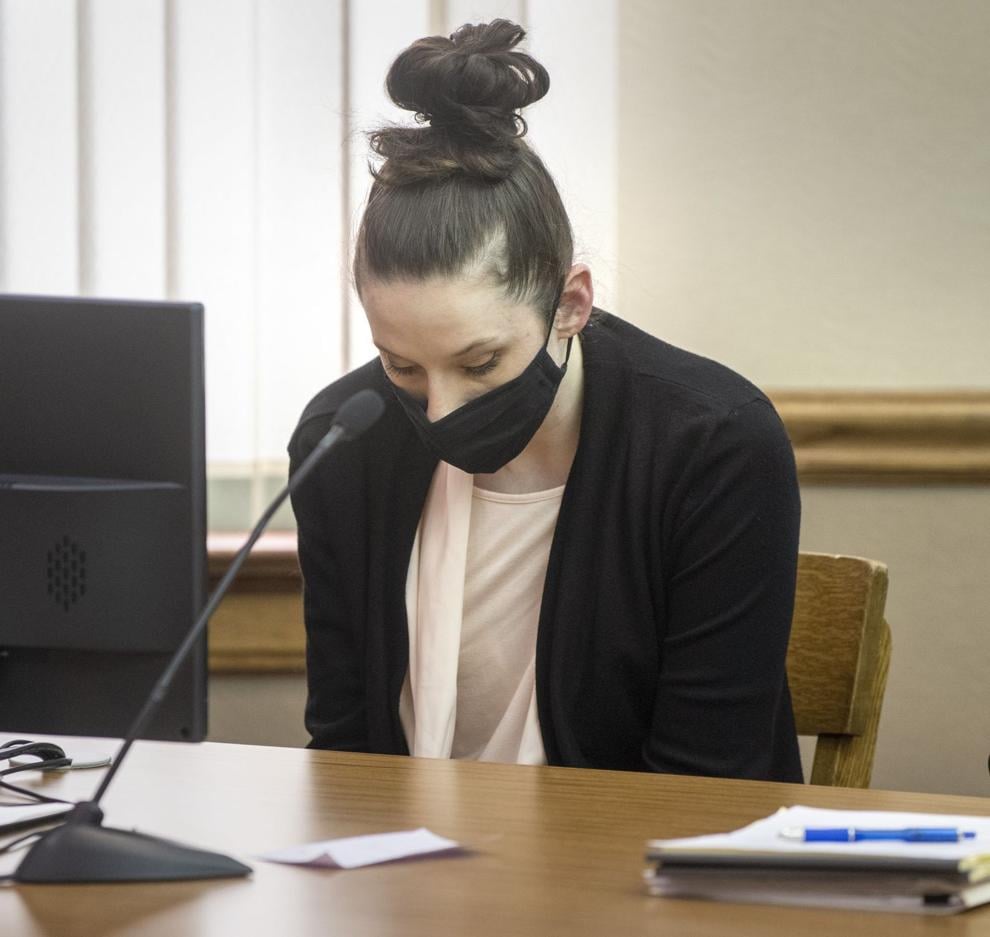 Boswell and one of her attorneys react to verdicts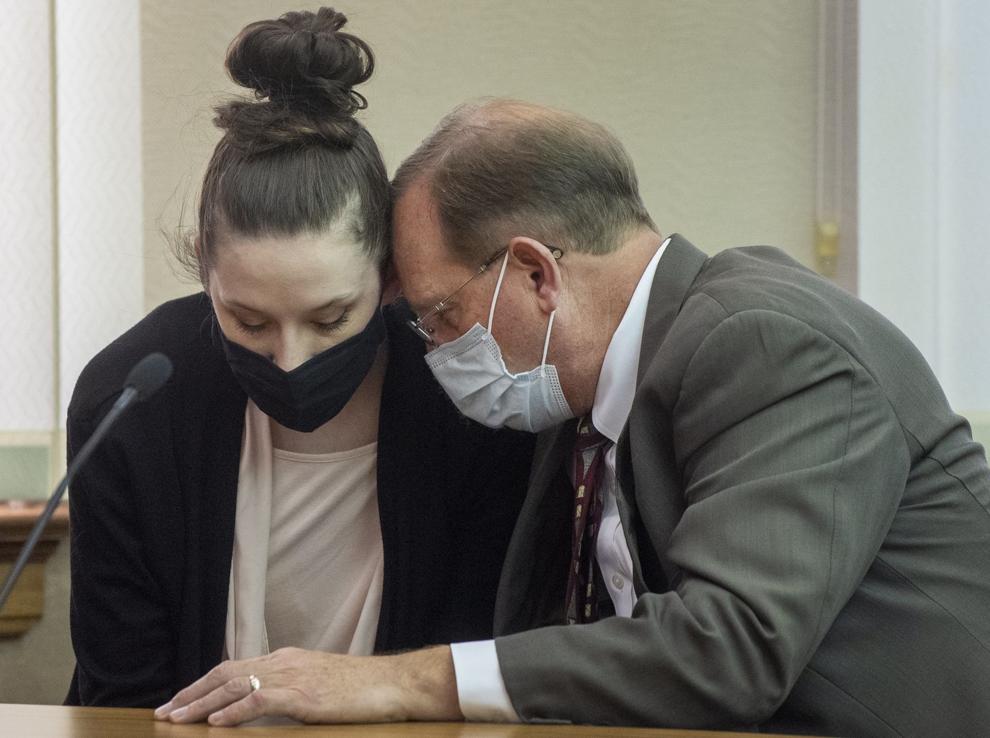 Defense offers a motion after the verdict