Bailey Boswell wiped tears from her eyes Thursday as an FBI agent detailed for jurors the grisly discovery of the dismembered body of the woman she is accused of killing.
Special Agent Eli McBride testified that on Dec. 4 and 5, 2017, search teams collected the remains of Lincoln store clerk Sydney Loofe wrapped in black plastic trash bags and scattered in roadside ditches in a rural area of Clay County, in south-central Nebraska. He testified that the body was cut up into 14 different pieces and that 13 pieces of the remains had been recovered.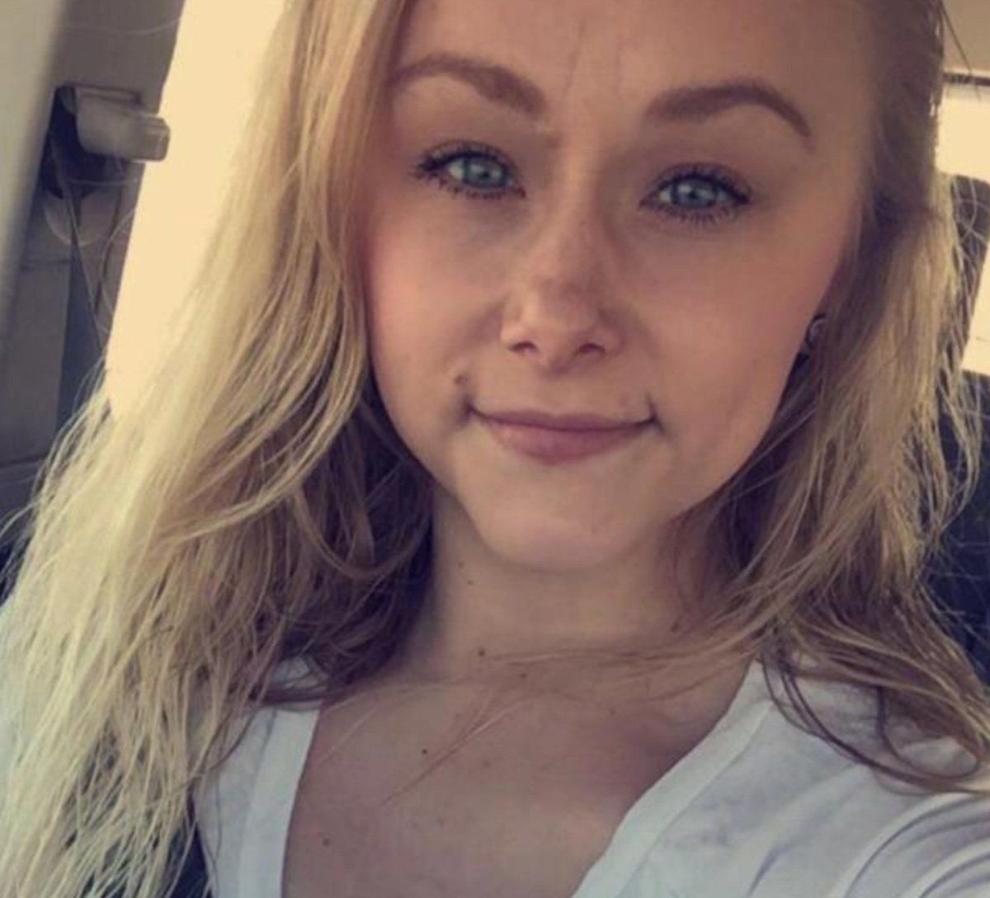 At times, McBride rose from his chair in the witness box and used his hands to vividly demonstrate to jurors exactly what portion of the body was found at the 17 different locations along the roadsides.
A pool video feed from the trial, being conducted in Lexington with few people in the courtroom besides jurors and attorneys, showed Boswell wiping away tears as the FBI agent testified.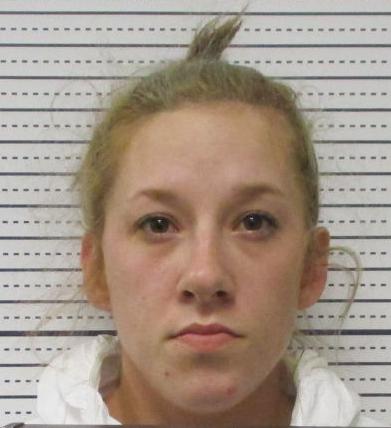 Boswell, a 26-year-old native of Leon, Iowa, is standing trial on charges of first-degree murder, conspiracy to commit murder and improper disposal of a body in the death and dismemberment of Loofe, a 24-year-old Lincoln Menards clerk whom she met via Tinder, an internet dating app.
Loofe disappeared after a date on Nov. 15, 2017, with Boswell that led to Wilber, Nebraska, where Boswell and her 53-year-old boyfriend, Aubrey Trail, rented a basement apartment. After weeks of searches were unsuccessful, a Lincoln police investigator used cellphone data to direct searchers to remote gravel roads north of Edgar, Nebraska, where Loofe's body parts were found.
More than 50 law enforcement officers combed nearly 30 miles of roadside ditches to find the remains, which were wrapped in black plastic trash bags.
The initial body part found was the upper right arm of Loofe, who struggled with depression, that had the tattooed phrase: "Everything will be wonderful someday." Other items discovered included plastic tarps — some appearing to have bloodstains — a pink dog leash, duct tape and a coat that matched one that Loofe owned.
Thursday marked the first time that jurors got a look at the gruesome photographs of Loofe's remains and the first time that Boswell had shown any emotion during her trial. In pretrial court hearings, Boswell — then sporting visible tattoos and tightly braided hair — stared sternly ahead; at her trial, she has taken keen interest in the selection of jurors and testimony, and is dressed in conservative sweaters and has more conventional hairstyles.
He later testified that Loofe had willingly participated in a sexual fantasy with him and Boswell that involved choking. The fantasy, he said, went too far, resulting in Loofe's strangulation. Trail said the body was cut up to aid its removal from the basement apartment.
Loofe's family was spared the anguish Thursday of viewing the grisly photographs of her body — because of COVID-19 precautions, no spectators are being allowed in the courtroom in Lexington, where the trial was moved because of extensive publicity around Aubrey Trail's trial in Wilber. A video feed to a county annex, where the family has been watching the trial, does not include images of trial photos or exhibits.
The lead prosecutor, Sandra Allen of the Nebraska Attorney General's Office, said in her opening statement last week that Boswell "got off sexually" on talk of killing and torture.
On Thursday, Saline County Sheriff's Capt. Russ Kalkwarf testified that he found a shirt and a bra during a March 2018 search along Nebraska Highway 15 that was linked to Loofe. The bra, he said, had a v-shaped cut in one of the cups, which might suggest some kind of torture.
Boswell's lead defense attorney, Todd Lancaster, pressed Kalkwarf about the cut. "You don't know when that cut was made, you don't know how it was made," the defense attorney asked. Kalkwarf agreed.
Testimony in Boswell's trial is expected to continue until at least Oct. 13.
Trail will find out in December whether he will be sentenced to death or life in prison. Boswell also faces the possibility of a death sentence if convicted on the murder charge. She has pleaded not guilty, and her defense attorneys have, at times, suggested that the much-older boyfriend, who spent time in prison for fraud and theft, may have been controlling her actions.
Notable crime news of 2020
Read about some of the biggest and strangest crime stories in Nebraska and western Iowa.