LEXINGTON, Neb. — Were the conversations about torture and killing between Bailey Boswell and Aubrey Trail real, or part of some strange fantasy?
That was a question raised often Thursday as a pair of young women who met the couple via the internet testified about group sex, selling stolen antiques, and their "sugar daddy" lifestyle with the pair.
One woman, Katie Brandle, told jurors that Trail told her that Boswell would "finish faster," or orgasm, if Brandle cried out in pain while having rough sex with her.
Brandle, now 24, also said that in 2017, Boswell once talked during sex about cutting off someone's arms and legs and ripping off their fingernails.
But later, when cross-examined by one of Boswell's attorneys, Brandle said she didn't take the "sex talk" seriously.
how someone enjoys sexual stuff, right?" asked the attorney, Todd Lancaster. "Right," responded Brandle.
That's the way it went at Boswell's murder trial Thursday, as Brandle and another woman told of the weeks they spent with Boswell and Trail in the months before and after Sydney Loofe, a 24-year-old Lincoln Menards clerk, met up with the pair.
Boswell, a 26-year-old native of Leon, Iowa, is standing trial on charges of first-degree murder, conspiracy to commit murder and improper disposal of human remains in the slaying and dismemberment of Loofe. Loofe disappeared on Nov. 15, 2017, after arranging a date with Boswell over the dating app Tinder.
That was the same way Brandle and the other woman, Anastasia Golyakova, said they met Boswell. But both, said they couldn't tell if it was Boswell or Trail who was actually answering their Tinder and text messages.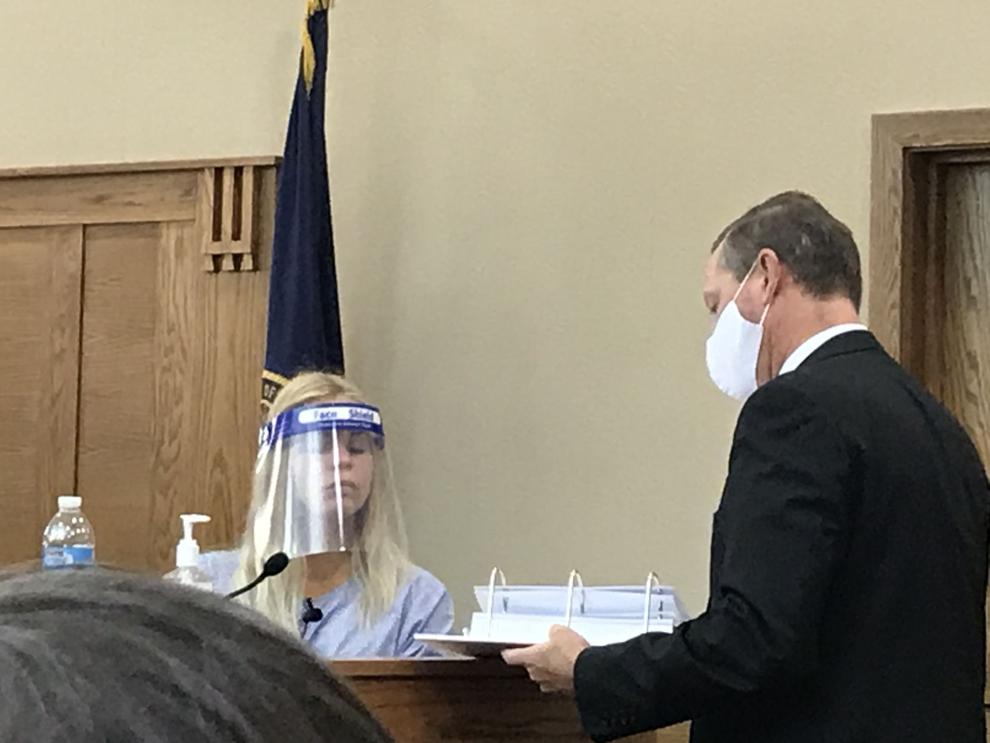 Boswell is not expected to testify at her trial, but the prosecution's theory is that she "got off" sexually on talk of torture and killing, and that she and Trail — who talked of witchcraft and gaining powers via murder — had conspired for several months to lure a young woman to a gruesome death.
Golyakova, who now lives in California, said Boswell and Trail had told her that they could make a lot more money by making a video of the torture and murder of someone — more money than they were making from selling items stolen from antique malls.
How much money, asked one of the prosecutors, Mike Guinan of the Nebraska Attorney General's Office.
"One million dollars," Golyakova said.
The two women said they were paid an allowance, between $150 and $300 a week, as part of an arrangement to be taken care of by Trail and Boswell. In exchange, they were required to adhere strictly to several "rules" or face whipping, flogging or rough sex as punishment for disobedience.
Brandle said it hurt to undergo one of her punishments — anal sex with Boswell. As it was happening, Trail told her that Boswell got off on pain and that she should talk like it hurt bad. So she did, telling jurors that taking a punishment was just part of her role as a submissive.
But Brandle, who appeared to cry at times during 3½ hours of testimony, also said she was afraid of Trail. She said he once told her that he had killed 14 people and would "take care of" her and her family if she disobeyed.
Boswell also struck fear in her, Brandle said, when she asked her to kill a girl that had been stalking her. That request came a couple of days after Loofe went missing, and Brandle said Boswell had picked a date for the slaying, Nov. 19. It was described as a test of loyalty.
Under questioning by one of the prosecutors, Sandra Allen, Brandle said she took the command by Boswell seriously.
"I was scared," she said. "I didn't know what would happen if I said 'no.' "
Later, though, Brandle said Trail told her that she had proven her loyalty in other ways and didn't need to commit the slaying.
During one moment of Brandle's testimony, Boswell — seated across the courtroom — appeared to very slightly shake her head "no" as Brandle searched for answers to attorneys' questions. Boswell, who like everyone else in the courtroom was wearing a mask as a COVID-19 precaution, mostly stared ahead at the women as they testified.
Brandle, who met Boswell and Trail a couple of weeks before they met Loofe, described how she had accompanied them, and helped them, in the days after Loofe's disappearance. They used Brandle's bank card, for instance, several times to book rooms at motels in the week after Loofe went missing. And Brandle swapped cars with Trail.
But on Nov. 22, 2017, just after the trio had checked into a motel in Kearney, Brandle found a call from Lincoln police on her cellphone.
That prompted Trail to direct the group to leave immediately. Later, as they briefly drove west toward Colorado and then reversed course to Iowa, Brandle was told why they were fleeing. Boswell, Trail said, had been with a woman who had disappeared.
Brandle said she became very angry with Boswell, whom she considered her girlfriend and whom she referred to as "Cuddlebug" in texts.
Boswell tearfully explained that there was nothing sexual with the missing woman and that she hadn't hurt the woman, Brandle testified.
After Brandle heard that her father was sick, she asked the pair to return her to Omaha.
"I wasn't allowed to turn on my cellphone until I got to my house," she said.
The two women — who never met each other or knew of Loofe — both expressed skepticism about Trail's claim that he was a vampire with special powers and that Boswell was the "queen" witch. But they said they went along with it.
They both said an initial "rule" was that they remain nude at all times in the Wilber, Nebraska, apartment shared by Trail and Boswell. They said that rule eventually went away.
Golyakova, who graduated from high school in Lincoln, said she left the pair in October 2017 after finding a job to replace her "sugar daddy" allowance. She said her exit was scary because she had been threatened by both Boswell and Trail.
Often during her testimony, Golyakova answered that she couldn't recall all the events of 2017.
"I paid three psychologists to forget," she said.
Trail is scheduled to find out in December if he will be sentenced to death or life in prison. Boswell would face the possibility of the death penalty if found guilty of first-degree murder.
The trial, which was moved from Wilber because of publicity about the case, is expected to wrap up on Tuesday.
---
Photos: The trial of Bailey Boswell in the slaying of Sydney Loofe
Photos: The trial of Bailey Boswell in the slaying of Sydney Loofe
Boswell listens to opening statements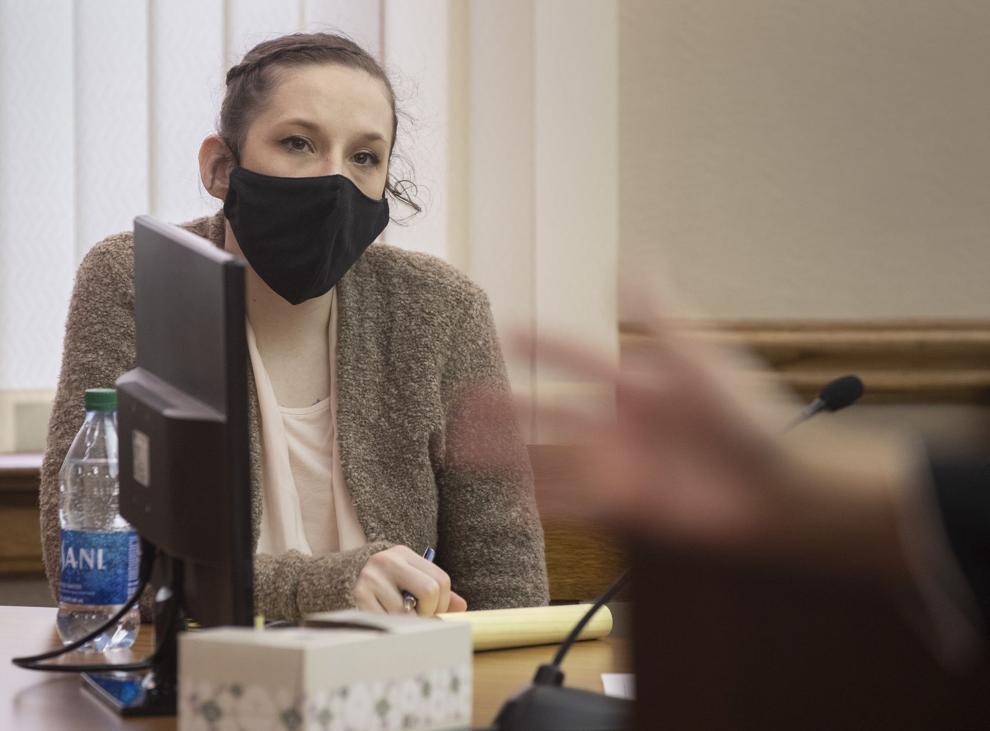 Judge gives jury instructions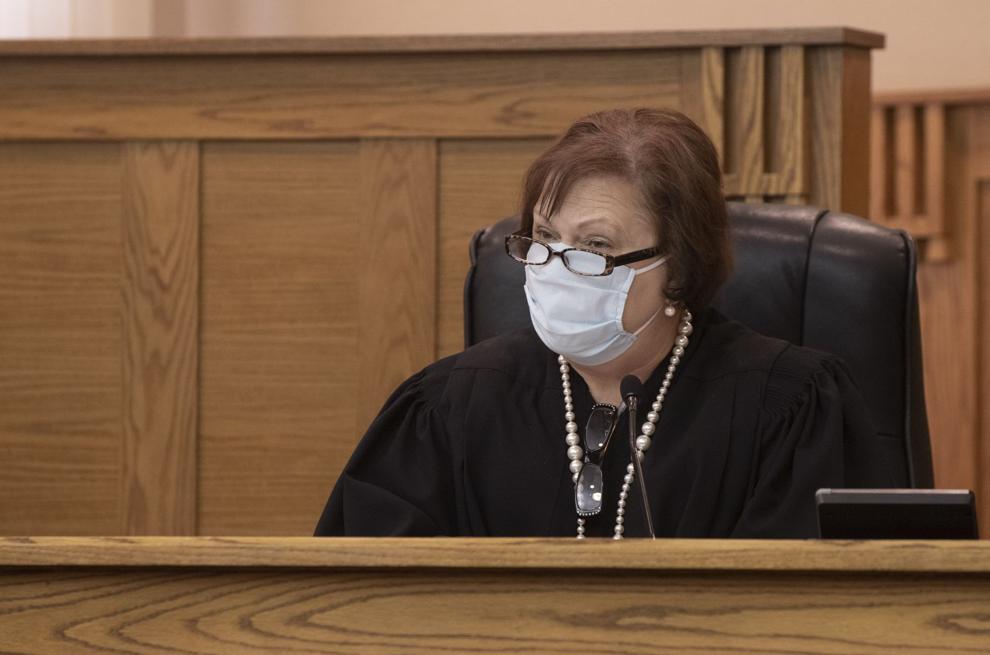 Prosecutor delivers opening statement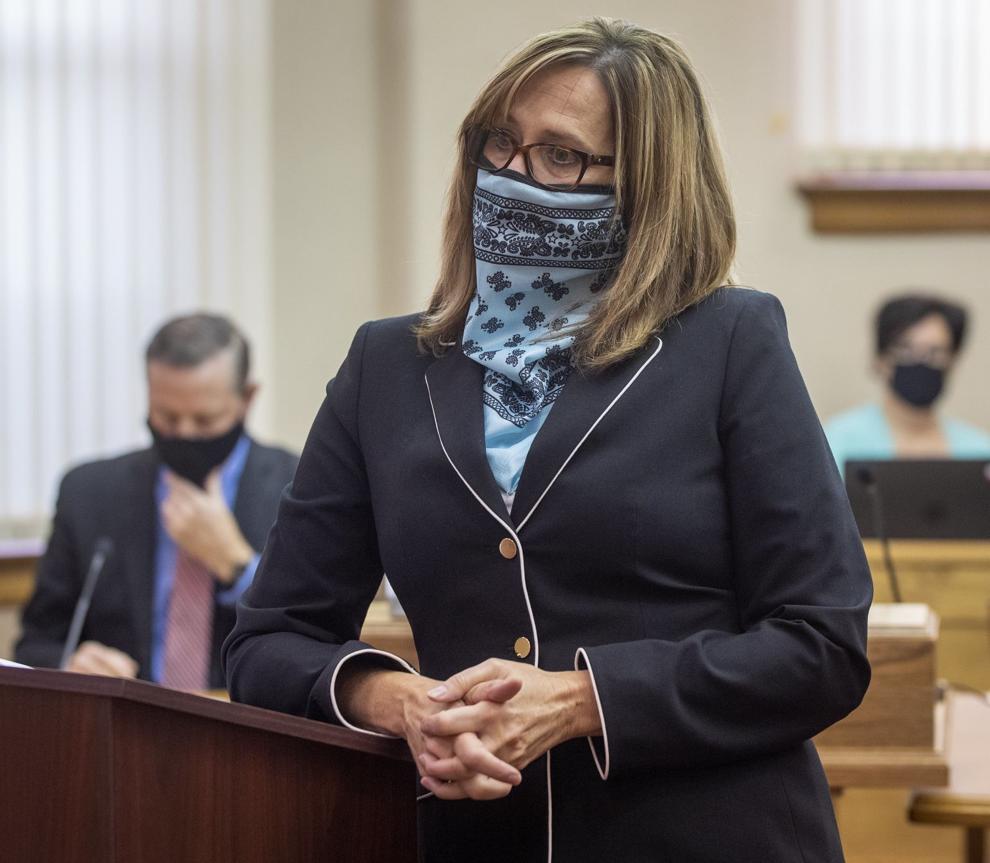 Defense delivers opening statement
Counsel listen to prosecution's opening statement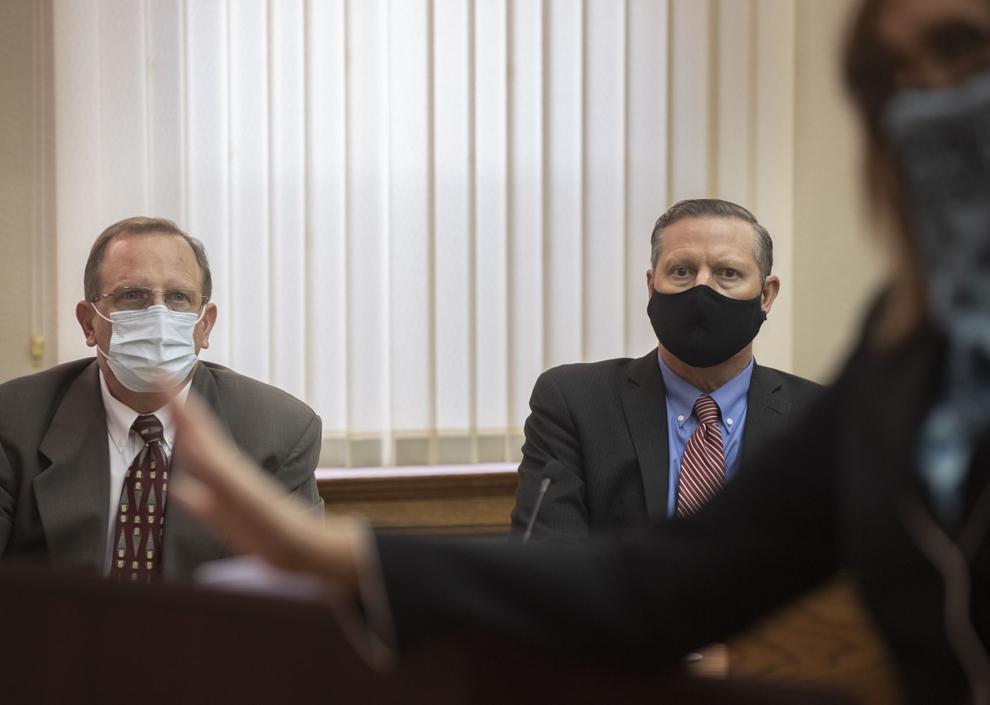 Boswell, counsel listen to prosecution's opening statement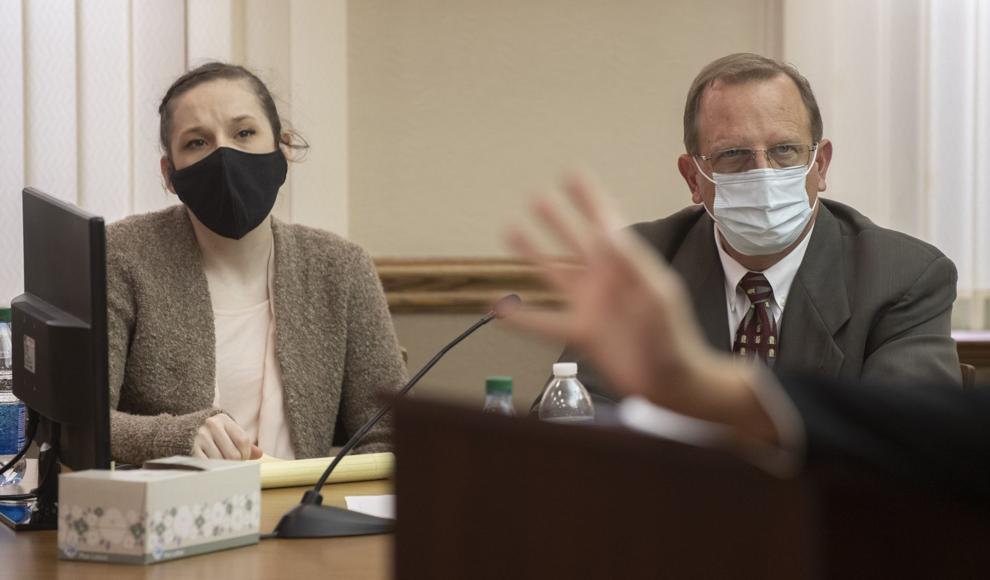 FBI agent, prosecutor talk during opening statements
Boswell listens to judge tell jury about charges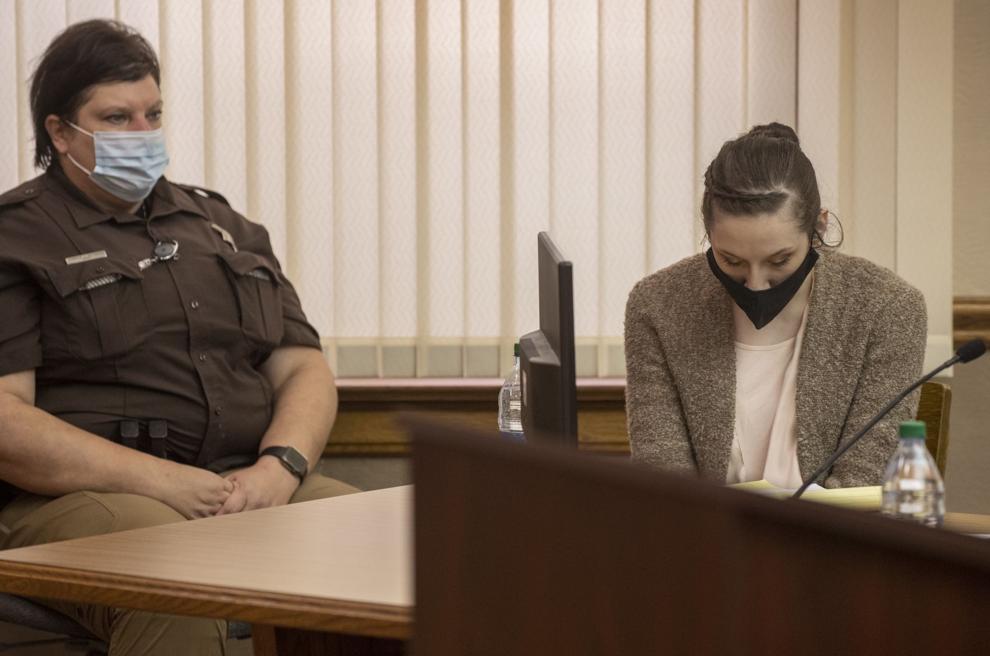 Boswell listens to prosecution's opening statement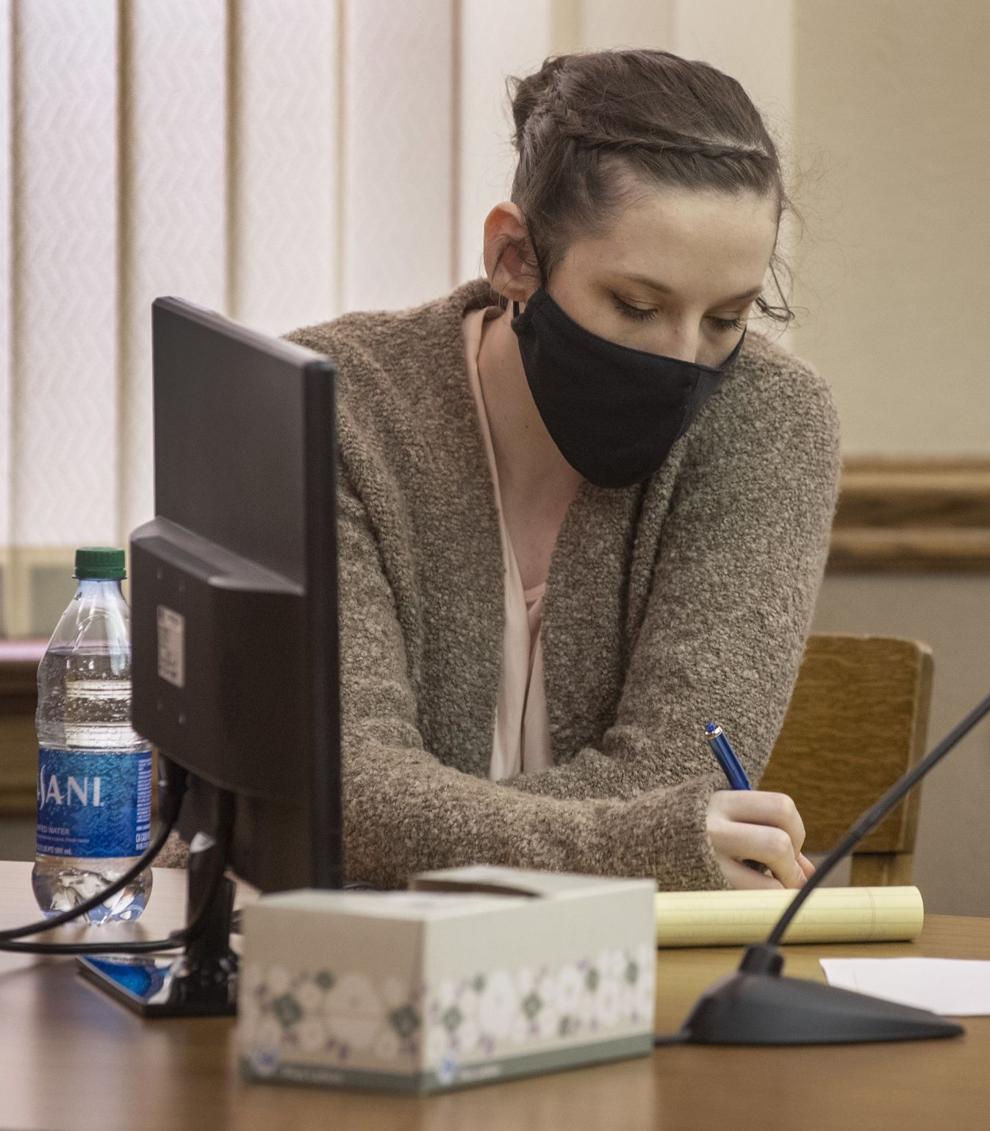 FBI agent, prosecutor listen as judge gives jury instructions
The apartment Boswell, Aubrey Trail rented in Wilber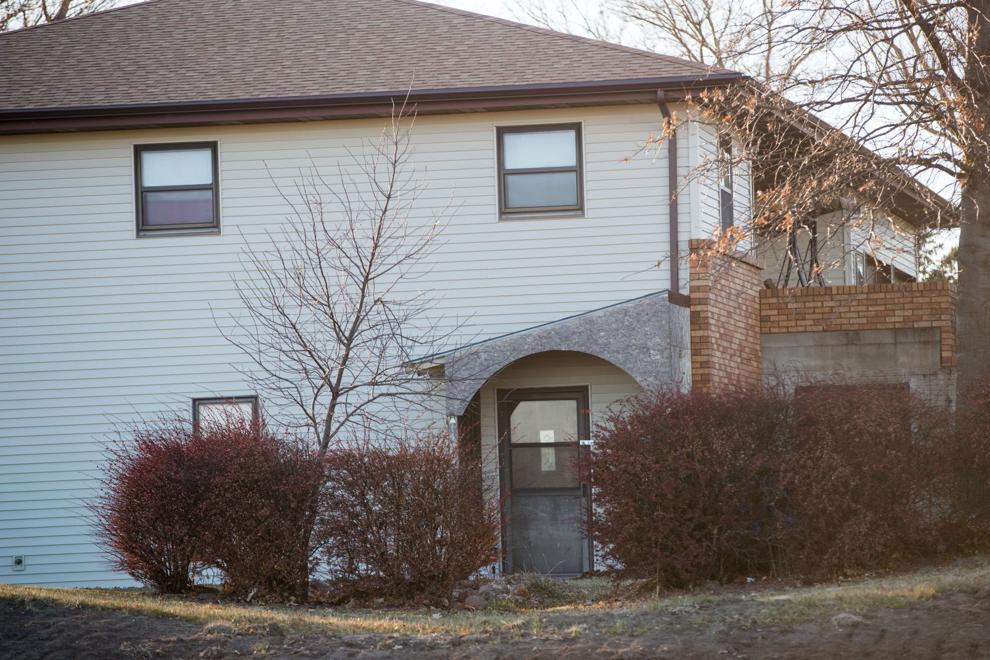 Former landlord testifies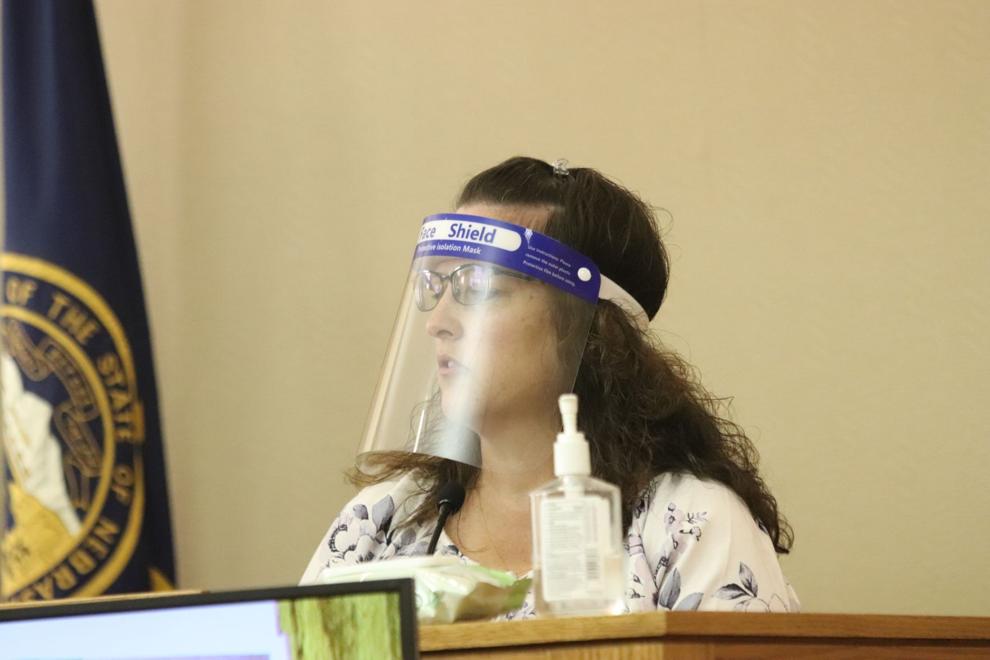 Former landlord testifies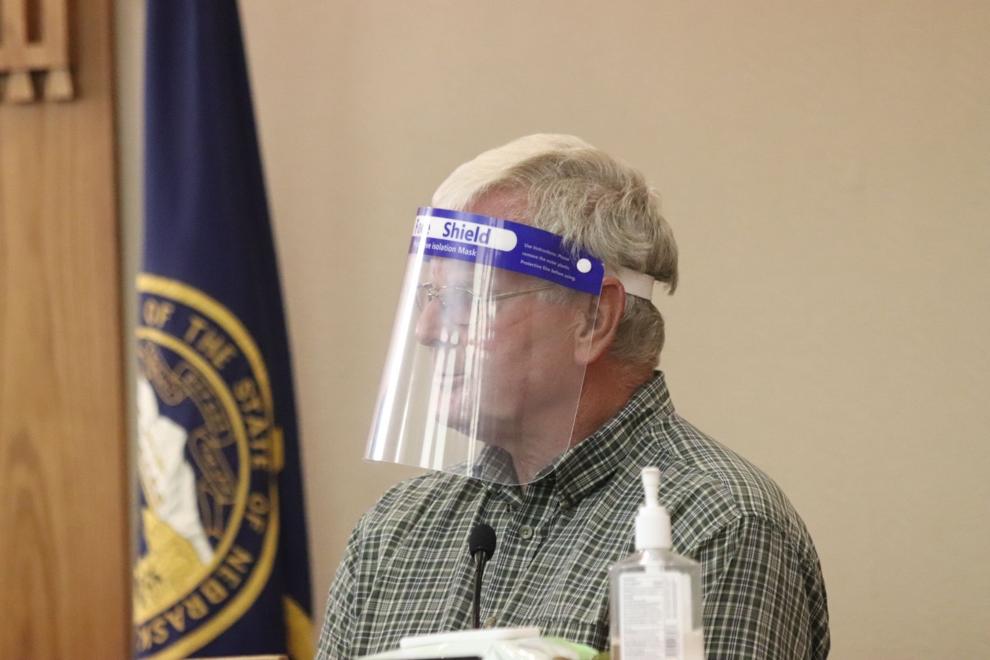 Bleach bottles entered into evidence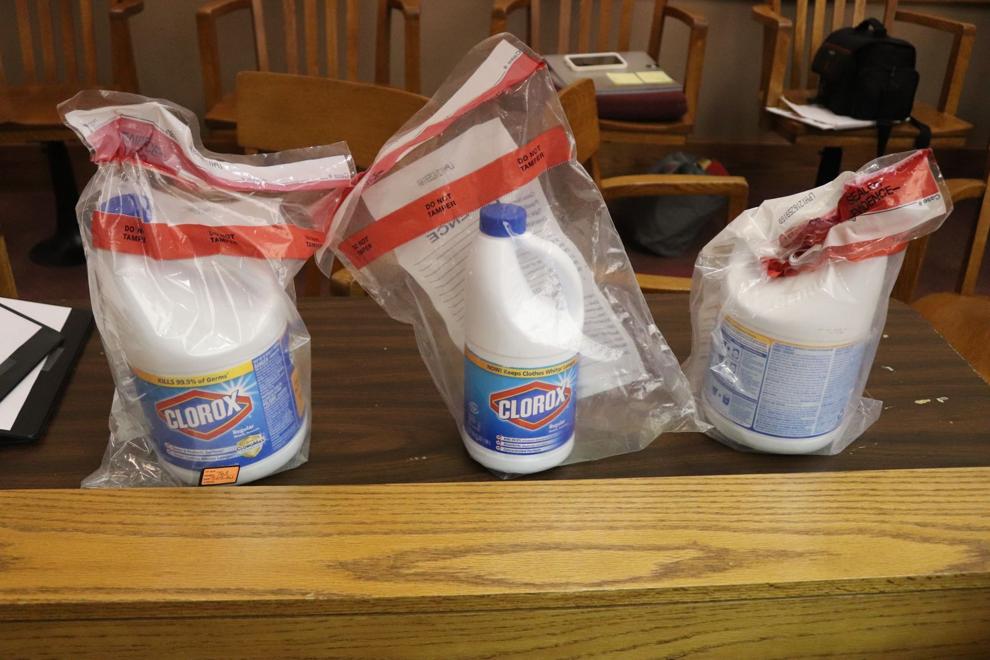 Photo of Boswell living room entered into evidence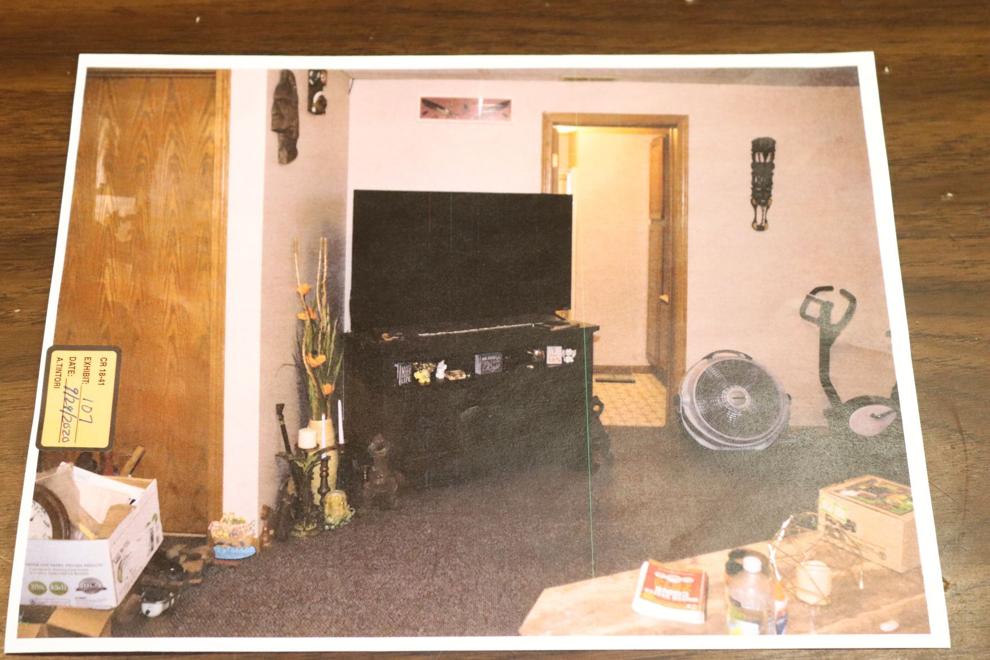 Photo of Boswell living room entered into evidence
Photo of Boswell, Trail entered into evidence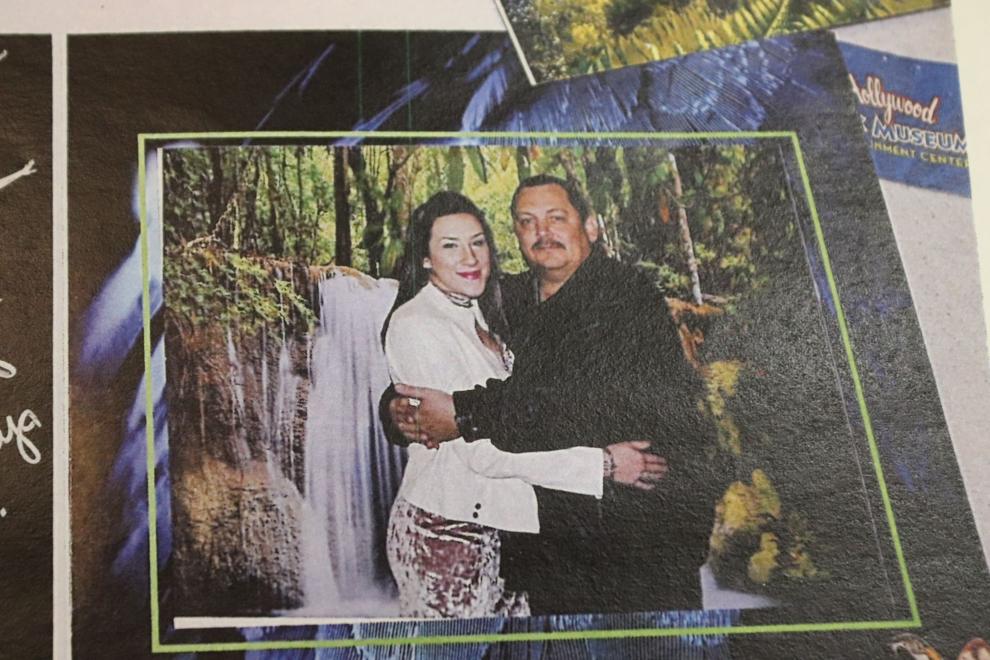 Boswell wipes away tears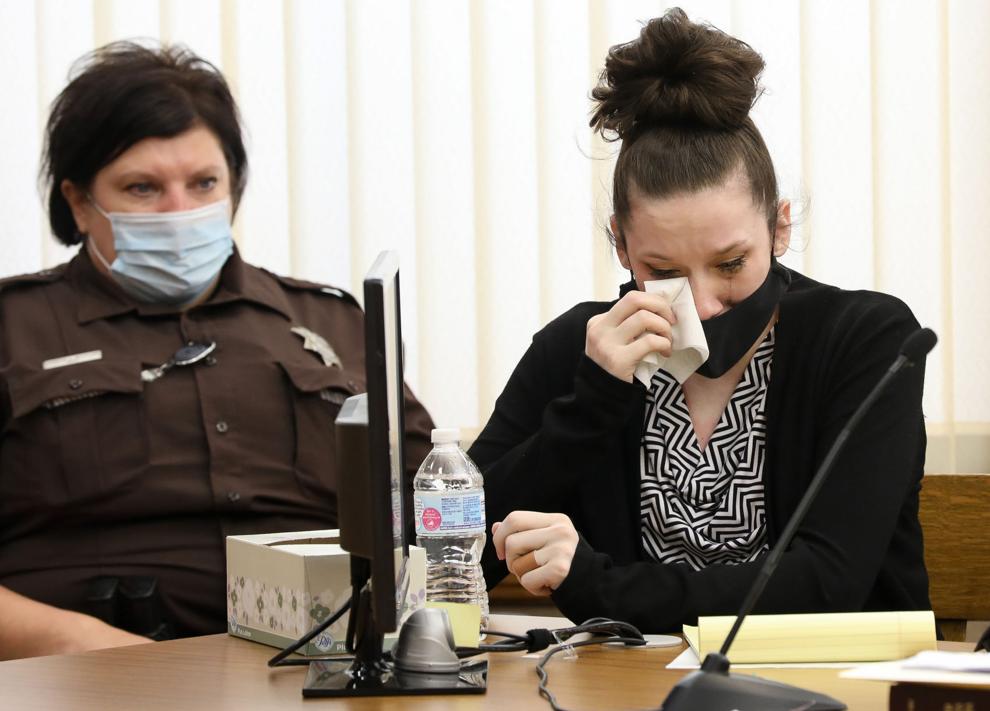 FBI agent testifies
Sydney Loofe displays tattoo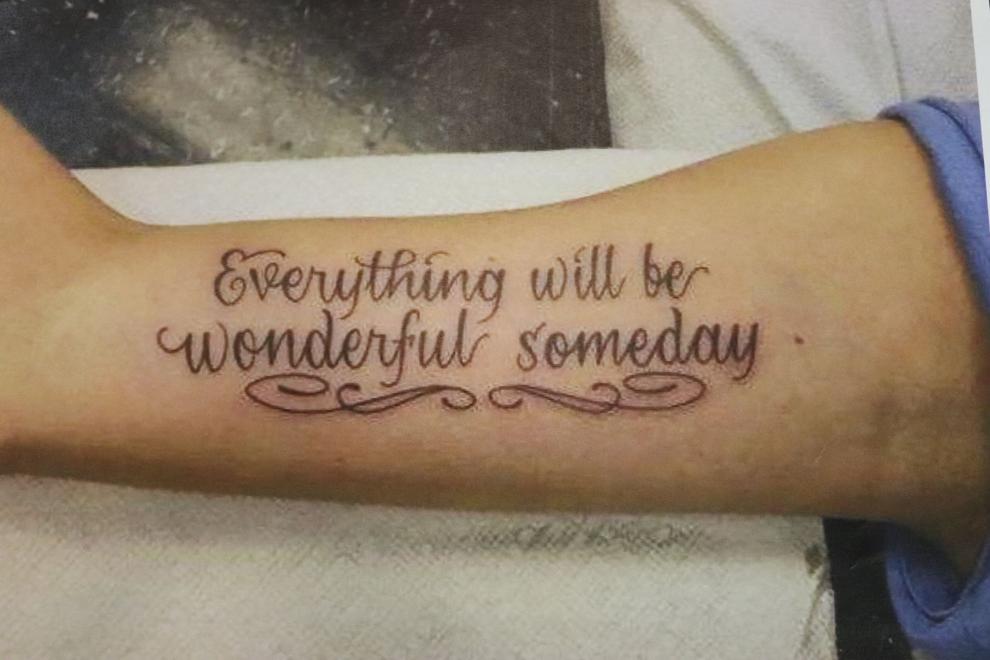 Boswell listens during trial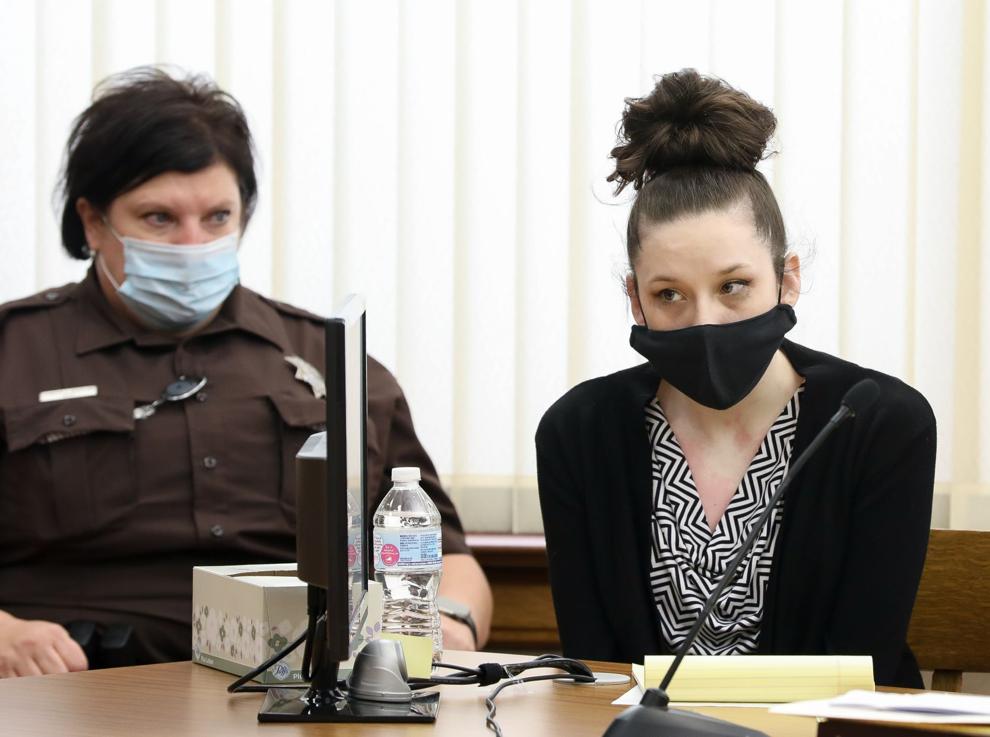 Nebraska State Patrol lieutenant testifies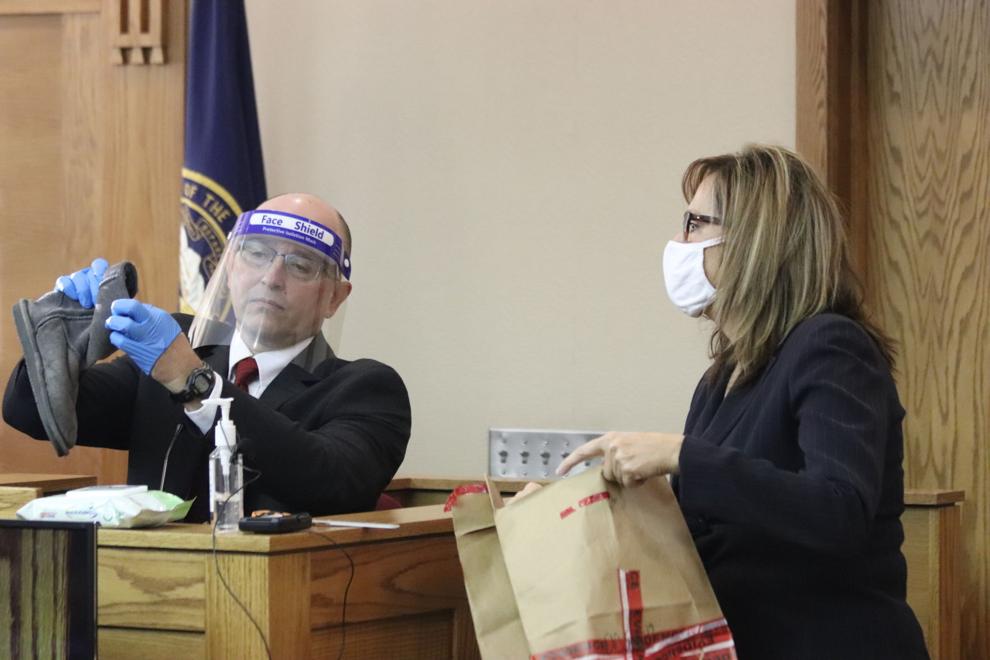 Forensic DNA analyst testifies
Boswell listens to testimony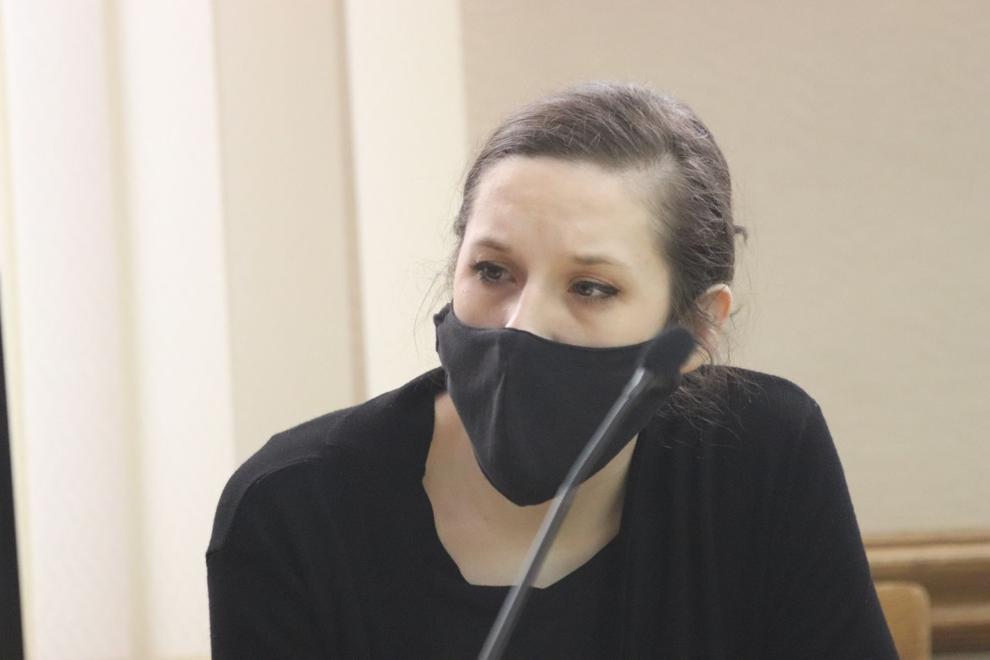 Lincoln police investigator testifies
Home Depot employee testifies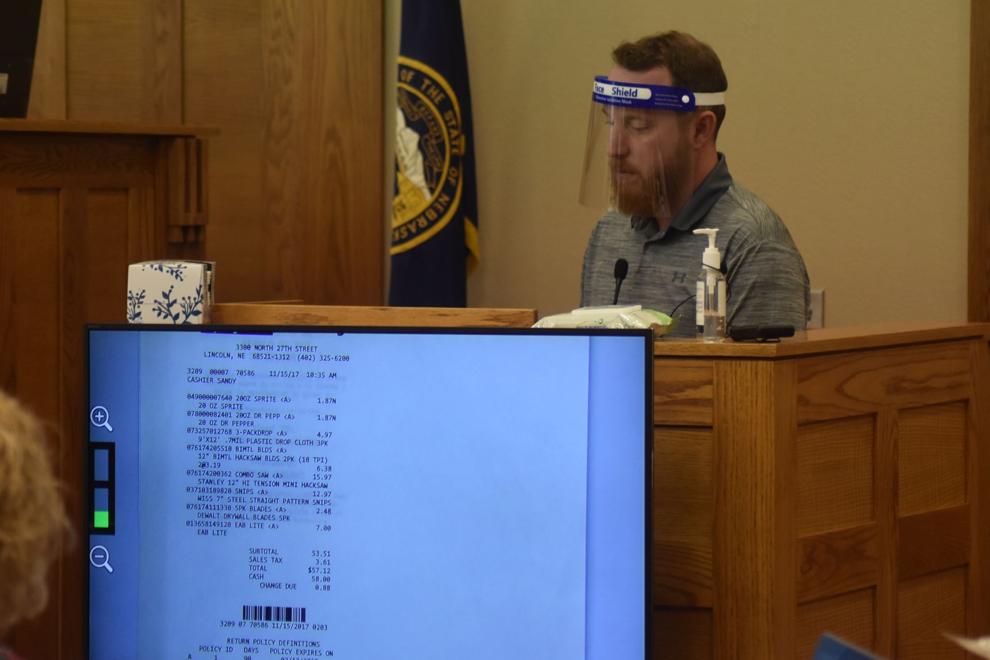 Boswell listens in court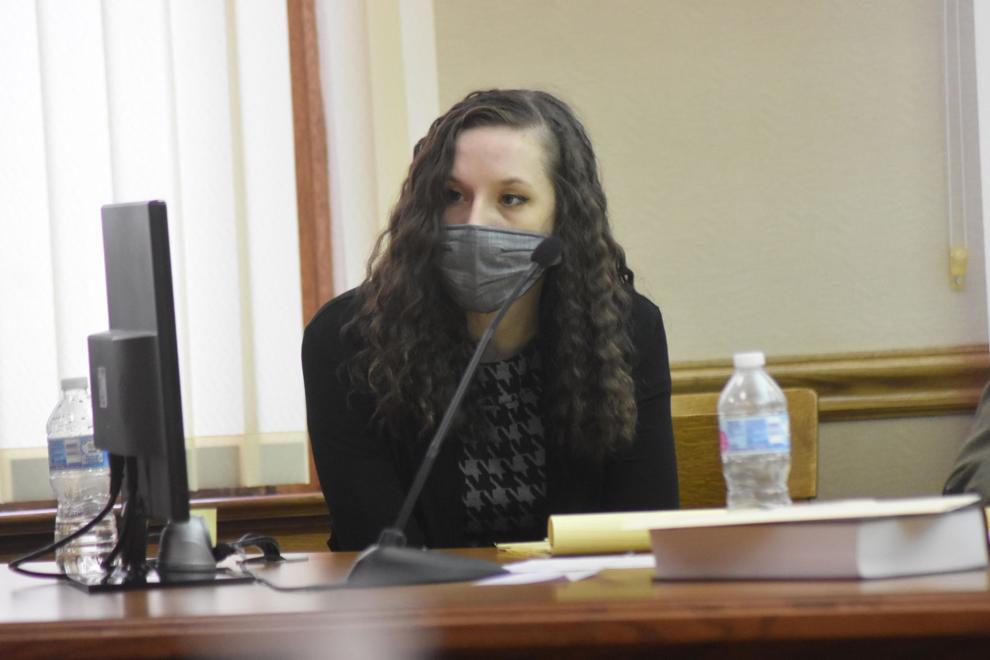 Hacksaw purchased by Lincoln police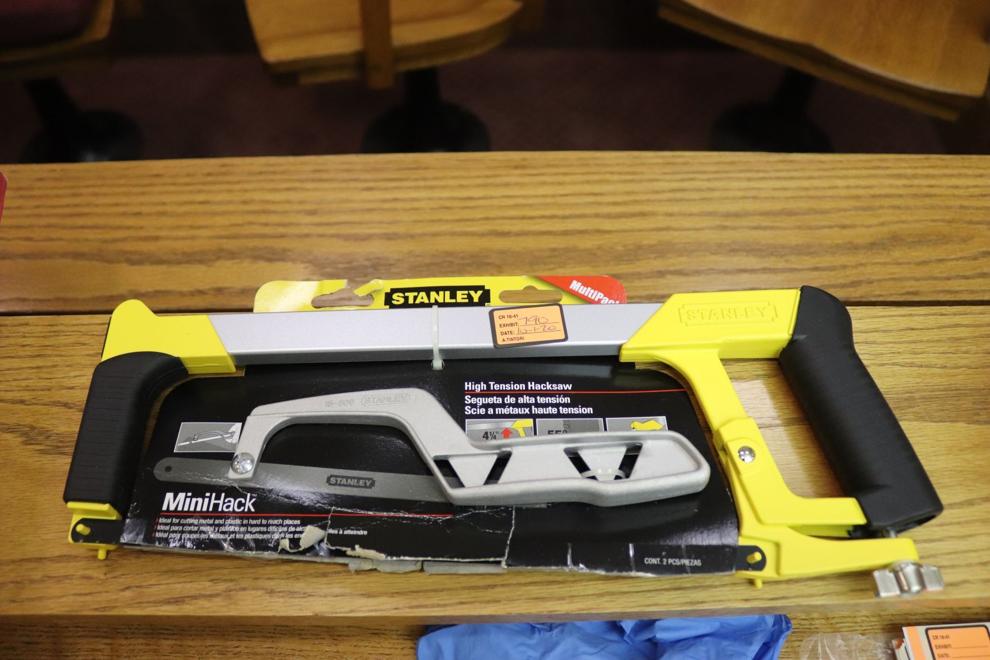 Aubrey Trail watching Sydney Loofe at Menards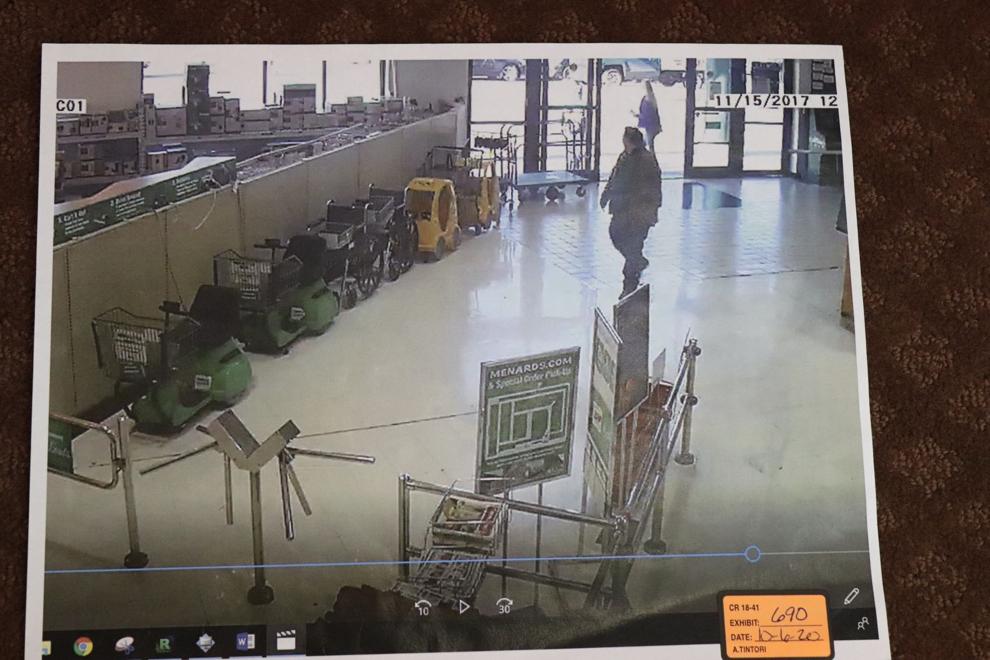 Witness says she now thinks Trail is a 'psychopath'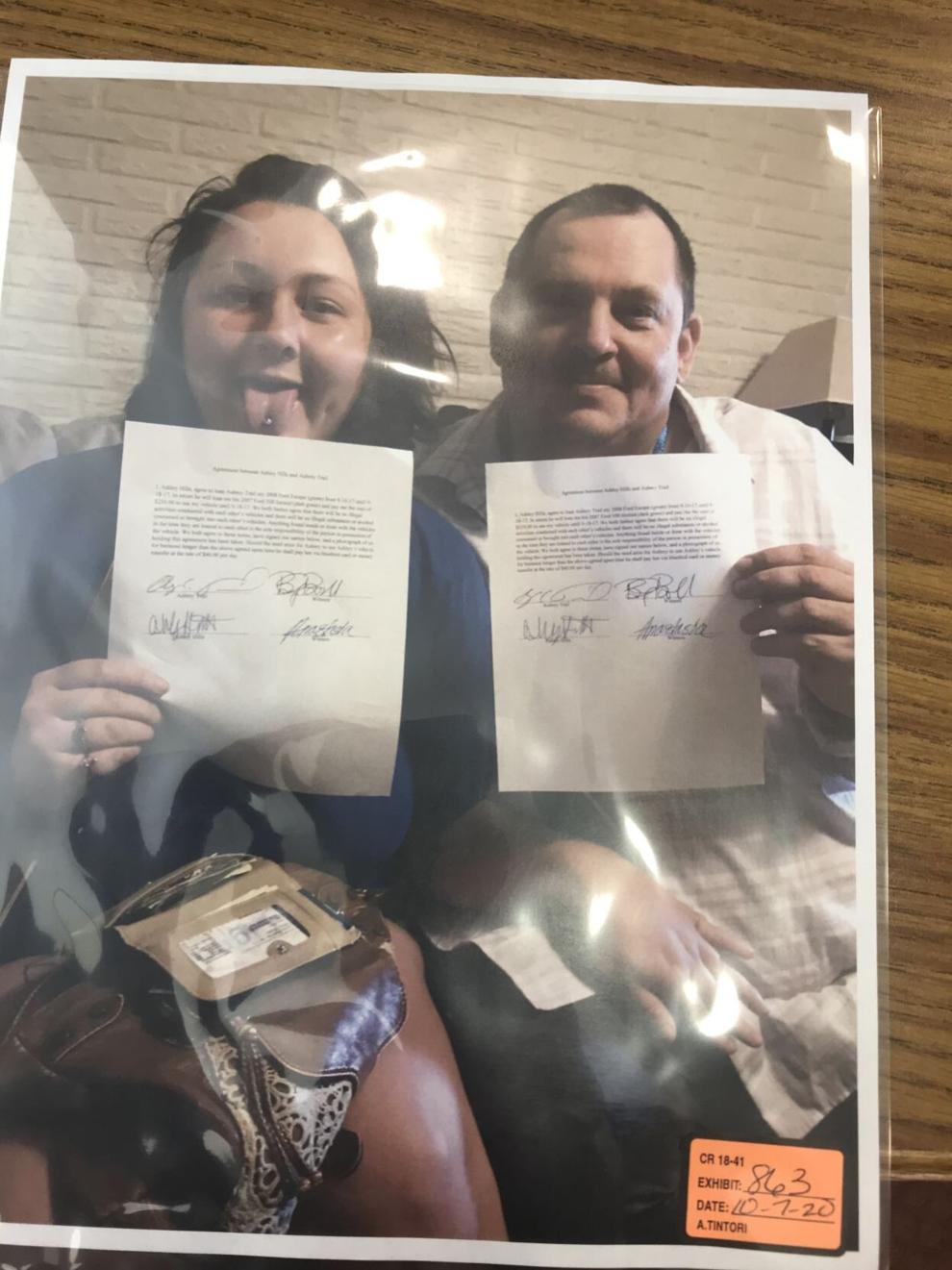 Witness describes relationship with Boswell, Trail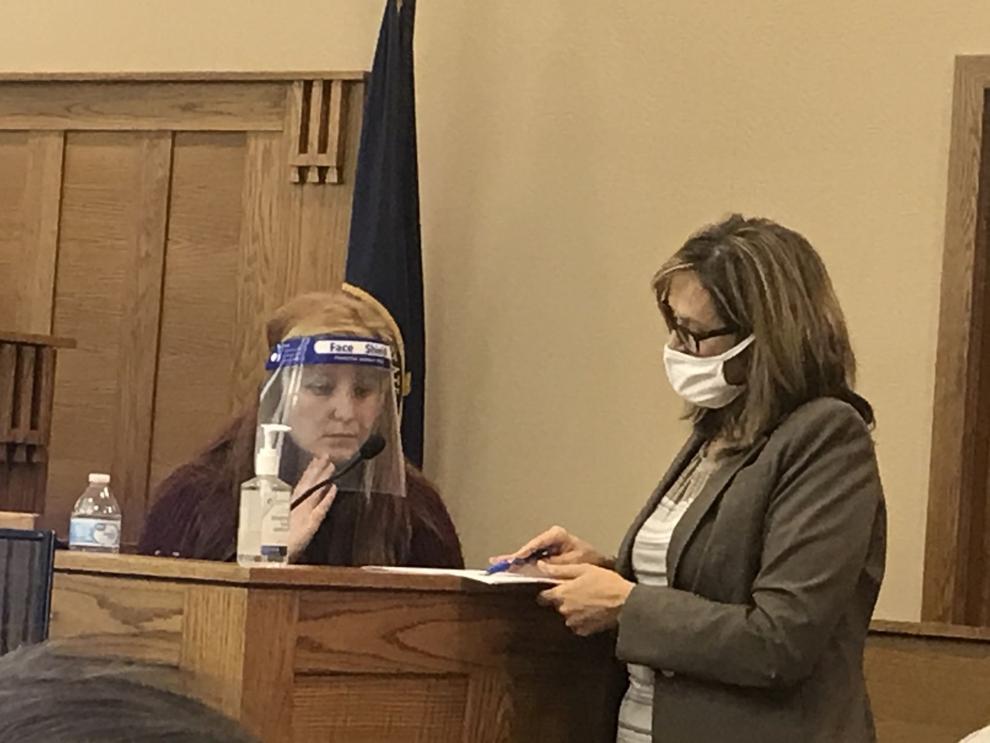 Boswell, witness check into motel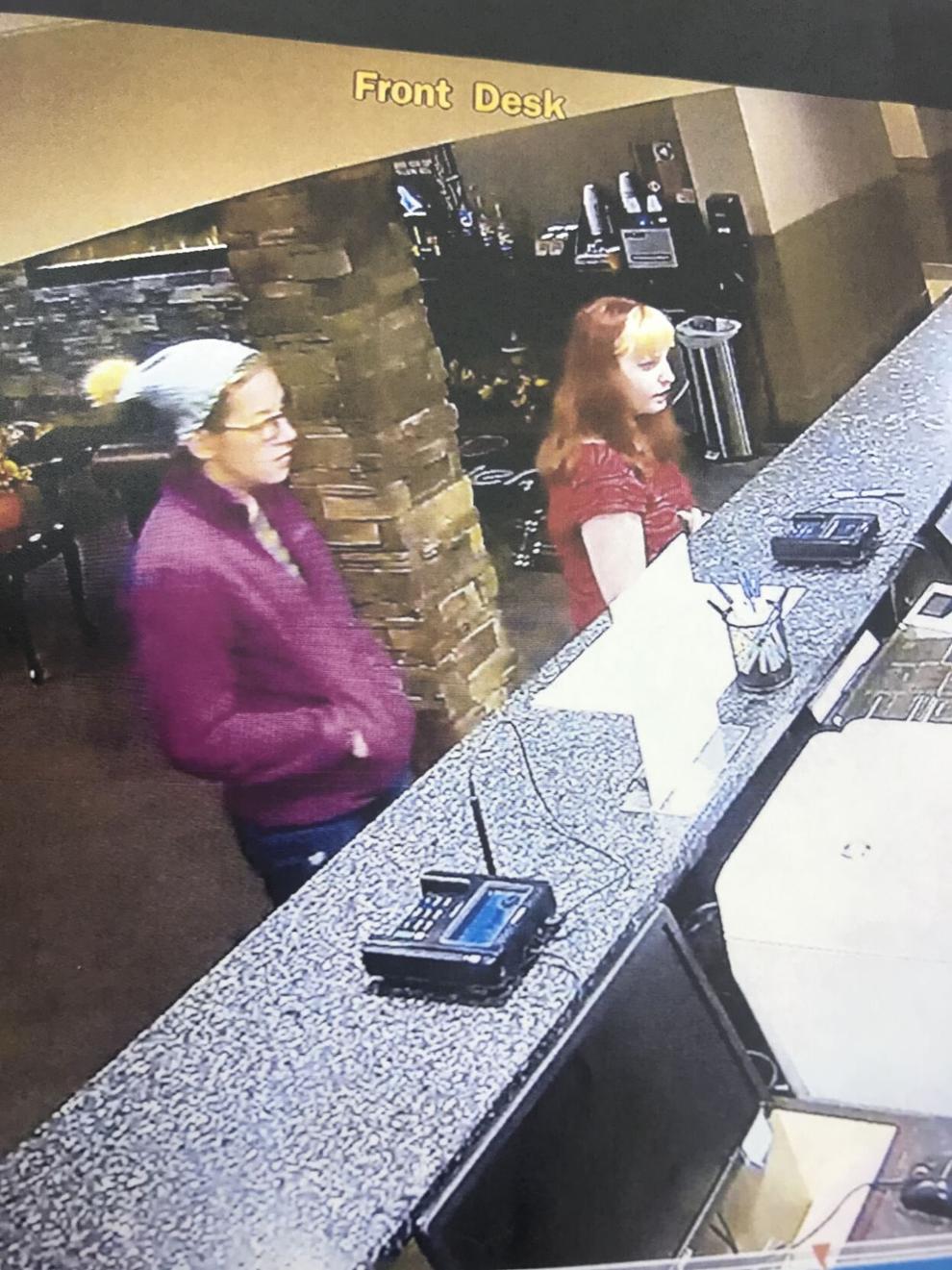 Witness describes talk of making, selling video of person being killed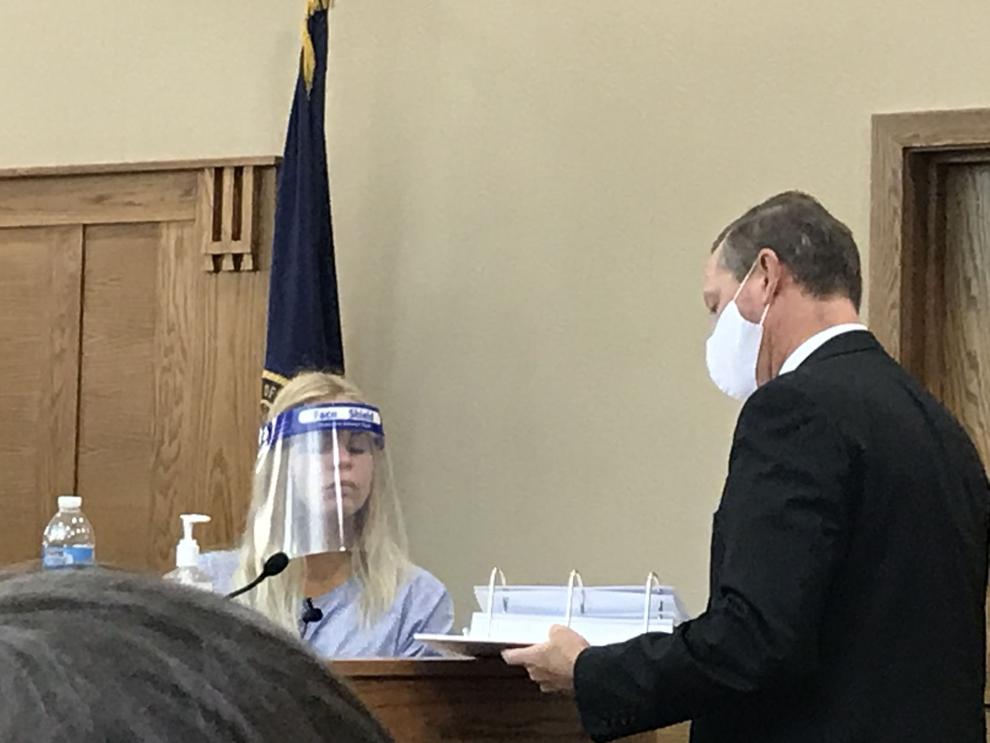 Boswell averts eyes as jurors see autopsy photos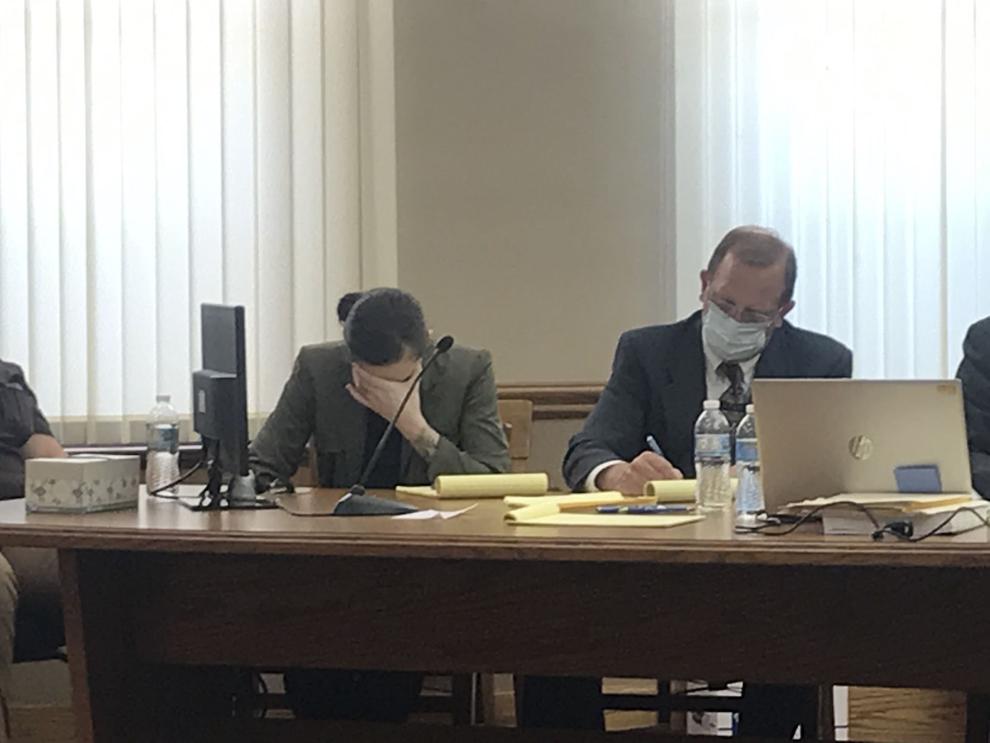 Forensic pathologist testifies about Loofe autopsy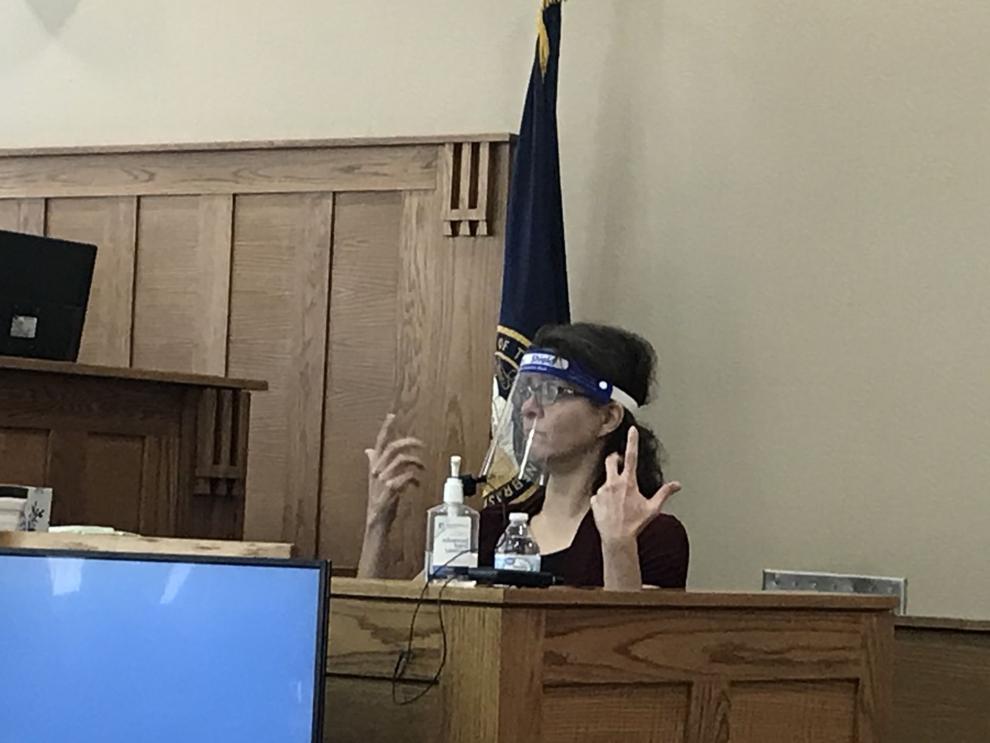 Judge reviews the verdicts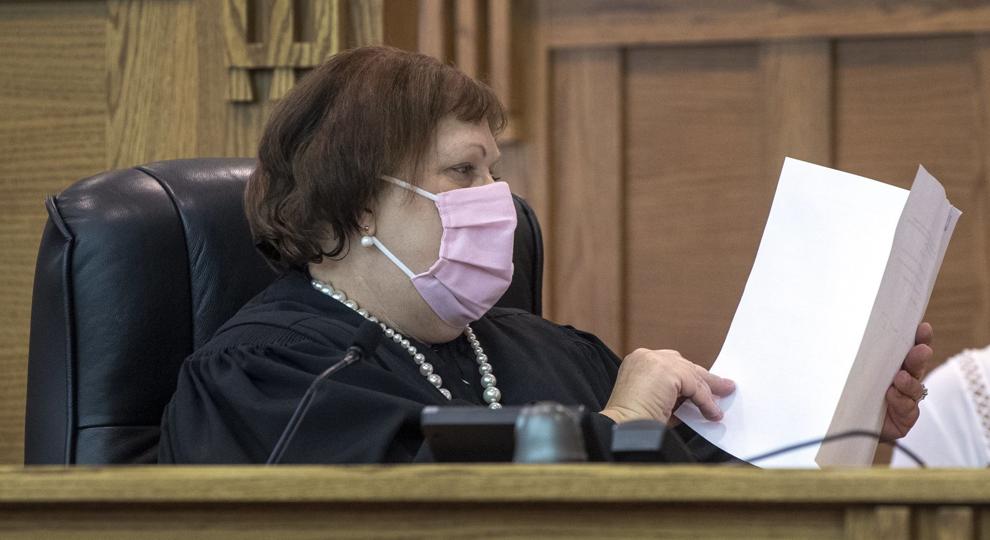 Boswell reacts to guilty verdicts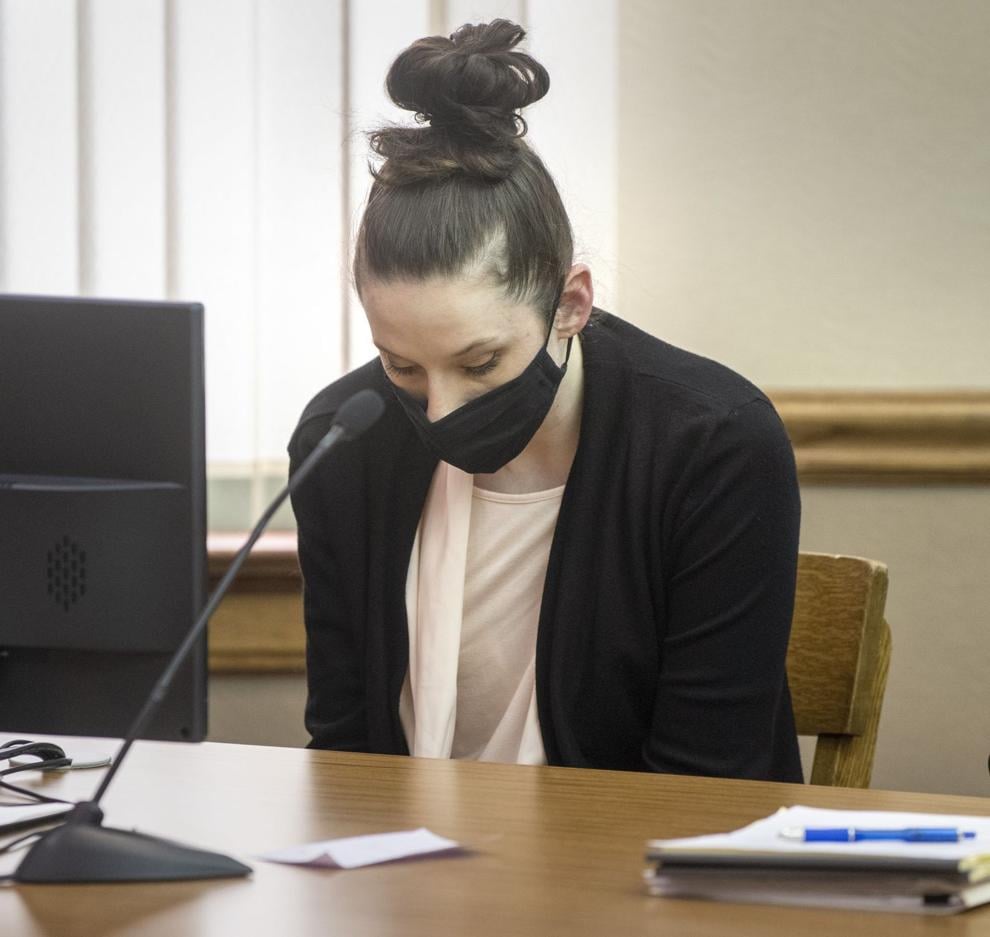 Boswell and one of her attorneys react to verdicts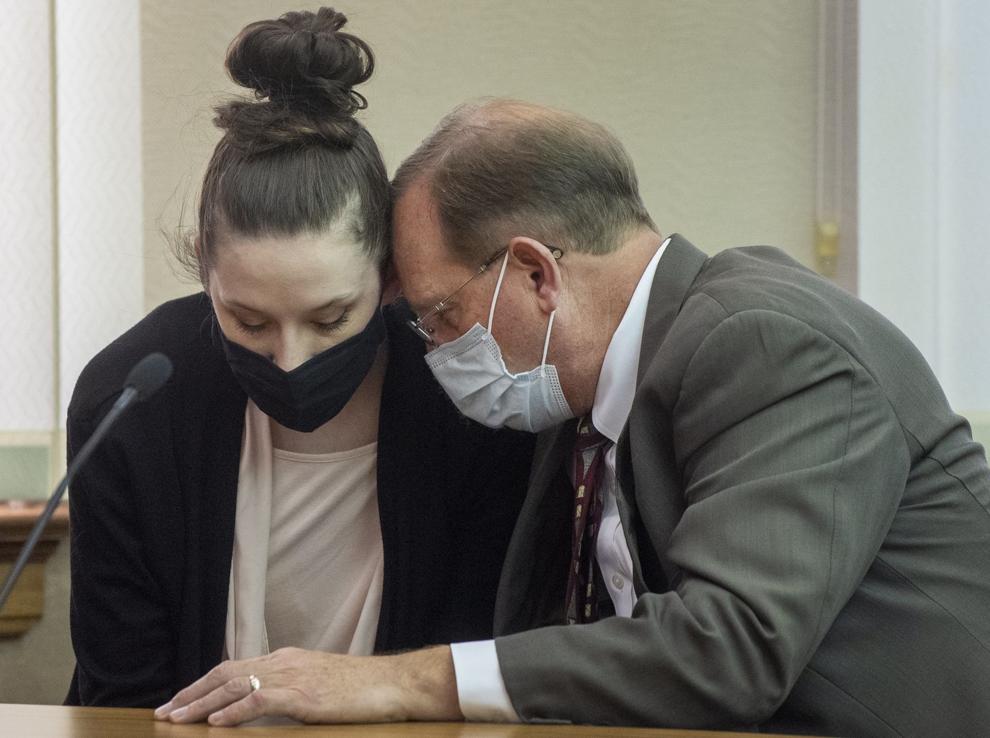 Defense offers a motion after the verdict