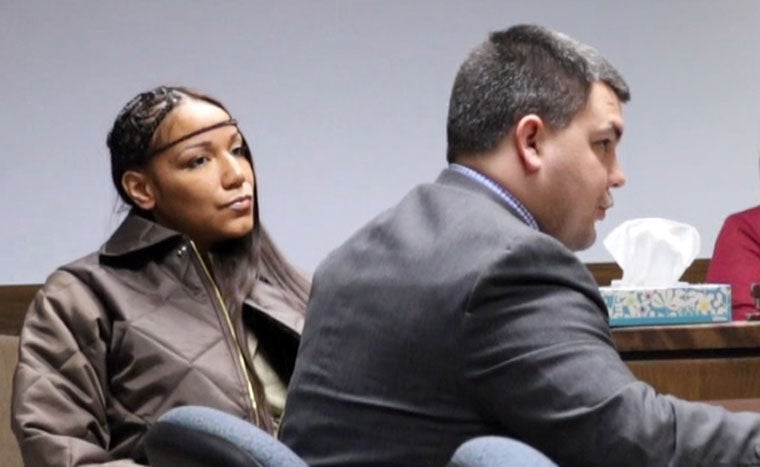 YORK, Neb. — Erica Jenkins, 31, an inmate at the Nebraska Correctional Center for Women in York who is serving a life sentence for murder, is asking for her name to be changed.
Jenkins has petitioned the York County District Court, asking for a hearing to be held July 12, so her name change request can be considered.
She is asking that her name be legally changed from Erica Ashley Jenkins to Elluminati Egoddess Erikka Prestige.
Jenkins is serving a life sentence for the 2013 slaying of Curtis Bradford of Omaha. She is the sister of death-row inmate Nikko Jenkins, who participated in Bradford's killing and was responsible for three other murders. She also has a decades-long sentence for robbery associated with the killing.
Jenkins is also serving a 20- to 30-year sentence for the beating of fellow inmate, Christine Bordeaux. Jenkins was found guilty by a York County jury of assaulting Bordeaux (her cousin, who testified against the Jenkins siblings in the Bradford case). In that case, Bordeaux suffered a concussion, broken arm and nose.
---
Complete coverage: Nikko Jenkins convicted of 4 murders, sentenced to death