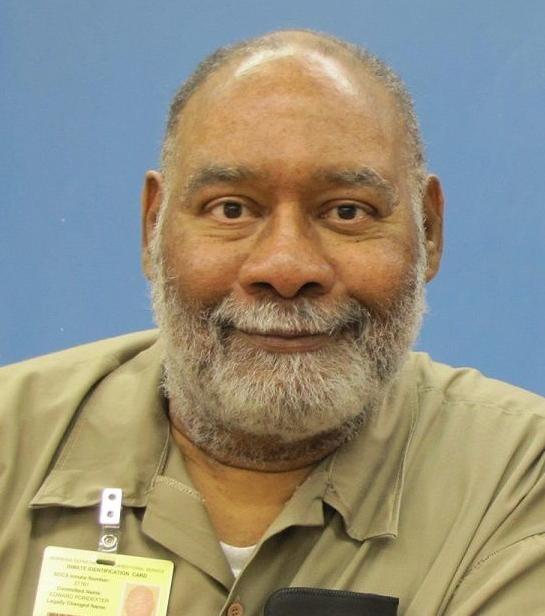 LINCOLN — Efforts to win the release of Ed Poindexter, sentenced to life in prison for a 1970 murder he says he didn't commit, continue despite another setback on Wednesday.
Supporters of Poindexter, who was convicted with another man for the booby-trap slaying of Omaha Police Officer Larry Minard, asked the Nebraska Board of Pardons to expedite consideration of making him eligible for release because of the extra health risks he faces from the pandemic.
Poindexter, 75, suffers from diabetes and other health problems.
Gov. Pete Ricketts, who chairs the three-member Pardons Board, rejected the request Wednesday. He said he did not think Poindexter faces an immediate health threat because Nebraska prisons — unlike prisons in some other states — have reported only 13 inmates testing positive for the coronavirus out of more than 5,000 inmates.
Also, Ricketts said, there is a long backlog of cases waiting for consideration by the board, and he did not believe that a "line jump" for Poindexter was fair to others waiting for a hearing.
The governor added that conditions associated with the pandemic could change. But he made no assurances that Poindexter's Request would be considered at the board's next meeting in October.
Several groups, including Amnesty International, have called for a new trial for Poindexter, describing him and his co-defendant, David Rice, as political prisoners. They maintain that Poindexter and Rice — who died in prison in 2016 — were wrongly convicted of the murder because they belonged to a Black Panther-like group that was organizing in North Omaha, which was the scene of rioting during that racially tense period.
Dr. Diane Topolski, an Omaha physician, told the Pardons Board on Wednesday that prison inmates face a 5½ times greater risk of being infected by COVID-19 and that Poindexter, because of his age and poor health, was at high risk.
She asked for an expedited hearing to consider commuting his sentence to a period of years so he could be considered for release on parole.
Inmates with life sentences cannot be considered for parole, unless their sentences are changed, or commuted, to a period of years.
But advocates for Poindexter maintain that the recent death of George Floyd at the hands of Minneapolis police has thrown a spotlight on racial injustice, and that the Rice-Poindexter case is a glaring example.
Poindexter filed an official request for a commutation on Monday, and Topolski said activists will continue to work toward getting him a hearing before the Pardons Board.
Notable crime news of 2020
Read about some of the biggest and strangest crime stories in Nebraska and western Iowa.