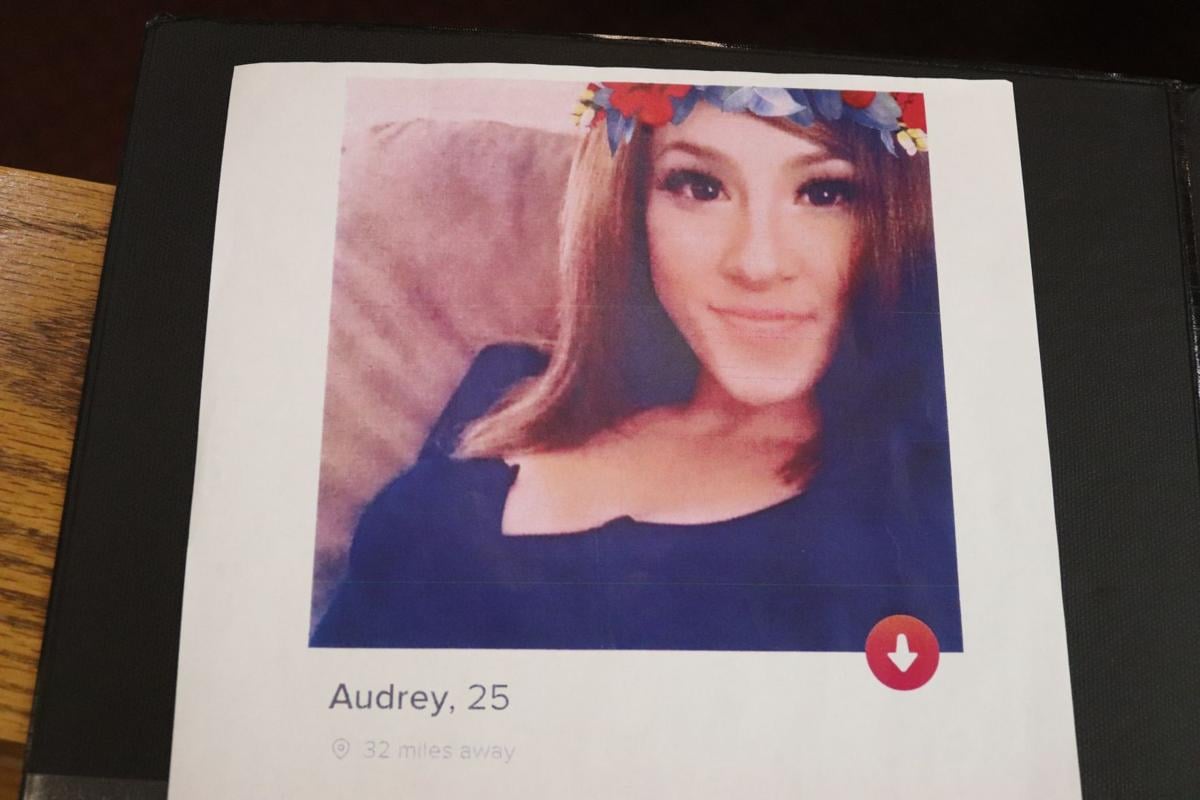 LINCOLN — Shortly after Sydney Loofe went missing, her best friend quickly became an amateur detective, creating a fake dating app account that led to identifying the woman who had last seen her friend.
Brooklyn McCrystal of Lincoln told jurors on Monday that she had created a fake account on Tinder in hopes of enticing a response from a woman named "Audrey" who had arranged a date with Loofe via the app on Nov. 15, 2017, the night Loofe disappeared.
Besides her name, and her desire to meet another woman, little else was then known about Audrey, except that she was "32 miles away" from Lincoln.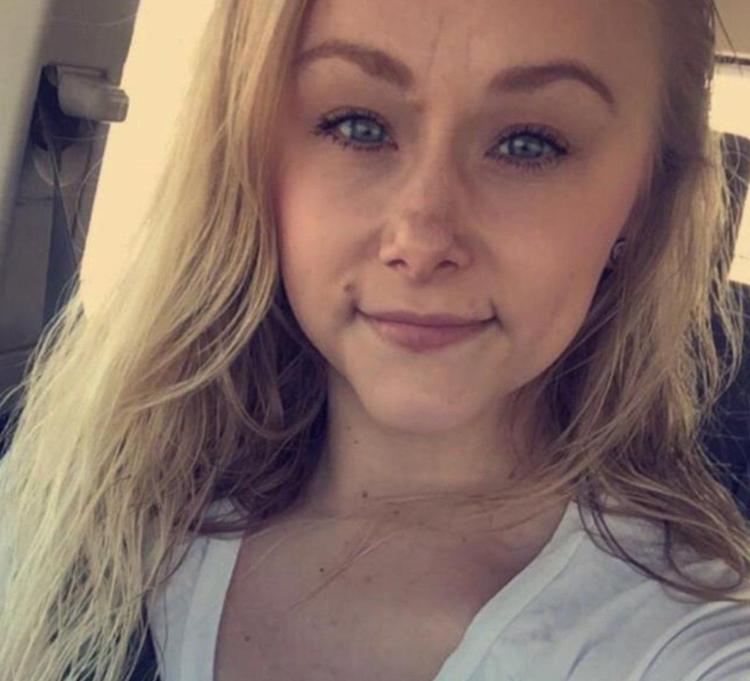 "I specifically made an account to match with her," McCrystal said. "I wanted to match with her so I could find Sydney because I thought they had her."
The ruse worked. Audrey began communicating with McCrystal, a connection that ultimately led investigators to identify "Audrey" as Bailey Boswell, who was then living in Wilber, Nebraska, about 32 miles from Lincoln. Boswell immediately became a person of interest in Loofe's disappearance.
McCrystal was among those testifying on the first day of testimony in the murder trial of Boswell, now 26, who is accused in the slaying and dismemberment of Loofe, 24.
Loofe, a native of Neligh, Nebraska, disappeared after going on a date on the night of Nov. 15, 2017. Her body was found three weeks later, wrapped in black plastic bags and strewn along country roads about an hour's drive west of Wilber.
Boswell also faces the possibility of the death penalty. She is being tried on the same charges as Trail: first-degree murder, conspiracy to commit murder and improper disposal of human remains.
Prosecutors allege that the pair, who lived in a basement apartment in Wilber, used social media to lure young women into their lifestyle, which included drugs, group sex and selling — and stealing — antiques. In Loofe's case, a second Tinder date arranged with Boswell ended in her death, authorities maintain. Trail has testified that Loofe was accidentally strangled during a sex game involving the trio.
Monday's testimony focused on the events leading up to the disappearance of the young store clerk, and the frantic attempts by family and friends to unravel what happened and with whom she had gone on a date.
Loofe's mother, Susan, of Neligh, told jurors that she suspected that something bad had happened after her daughter didn't show up for work on the morning of Nov. 16, 2017. It wasn't like Sydney, her mother said, to not keep in contact with her family or not show up for work without notifying her employer.
The next day, Lincoln police conducted a welfare check at the apartment Sydney Loofe rented in the Havelock neighborhood. There were no signs of a struggle, but also no sign of Loofe.
Soon, police had a clue — the last "ping" from Loofe's cellphone was off a tower near Wilber, southeast of Lincoln, on the night of Nov. 15.
Then another clue — a high school friend, Brittany Flinn, forwarded a SnapChat photograph that Loofe had taken on Nov. 14 of Audrey, with whom she had gone on a date in Lincoln that night. Audrey's Tinder profile said she lived "32 miles away" from Lincoln but didn't say exactly where.
Tinder, Flinn testified, is an app commonly used by young people to meet other young people. One of Boswell's attorneys, Jeff Pickens, asked if the site is a hookup site for people looking for sex.
"I'd say probably more 'yes' than 'no,' " Flinn answered, though she added that Loofe used it for "relationships" and to meet new friends.
But the photo of Audrey, via social media, soon made its way to McCrystal, who used to work with Loofe at the Menards on North 27th Street in Lincoln.
McCrystal said she set up a profile on Tinder that, she hoped, would be attractive to Audrey. On the morning of Nov. 17, only a day after Loofe had been reported missing, Audrey responded. McCrystal said she tried to find out more about Audrey's identity: where she worked, where she lived, whether she was a student.
Audrey indicated that she was at a casino right then, that she worked at a "financial institution" and that she was originally from Missouri but was now living outside of Lincoln, according to McCrystal.
Eventually, McCrystal convinced Audrey to share her phone number, information that McCrystal forwarded to authorities.
Lincoln Police Investigator Cameron Cleland said he called the number twice before Audrey called back. She acknowledged that she had gone on a date with Loofe but said she dropped her off at a friend's house in Lincoln afterward and didn't know her whereabouts. Cleland said that during a second call with Audrey on Nov. 18 — three days after Loofe disappeared — the woman on the other end of the phone was evasive and declined to identify herself, saying "she had warrants," referring to arrest warrants.
But soon, investigators learned who Audrey really was. Saline County Sheriff's Deputy Dillon Semrad told jurors that he used "personal experience" and some studies in computer science at the University of Nebraska-Lincoln to connect the "pinger" phone number used by Audrey for social media dates with a cellphone number registered to Boswell.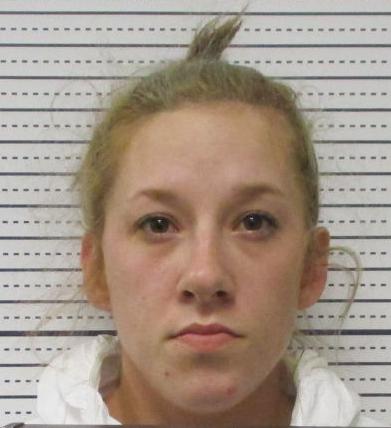 But, asked Todd Lancaster, Boswell's lead attorney, there is no way to determine who was on the other end of that phone, only the name of the account holder, isn't that correct?
"It could be any number of people," Lancaster said.
"It could be," Semrad responded.
The trial was moved west to Lexington because of concerns that a fair jury could not be selected in Wilber, where Trail's trial was held. Strict coronavirus precautions are being taken. No spectators or reporters are allowed in the courtroom, except for a couple of camera operators. All participants in the trial are wearing masks, and every witness wore a clear plastic face shield while testifying. A video feed of the proceedings is being streamed to a courthouse annex.
Even so, Saline County District Judge Vicky Johnson said at the conclusion of Monday's testimony that one witness, scheduled to appear Tuesday, won't attend because the witness had tested positive for COVID-19.
Notable crime news of 2020
Read about some of the biggest and strangest crime stories in Nebraska and western Iowa.
Sign up for our Crime & Courts newsletter
Get the latest in local public safety news with this weekly email.