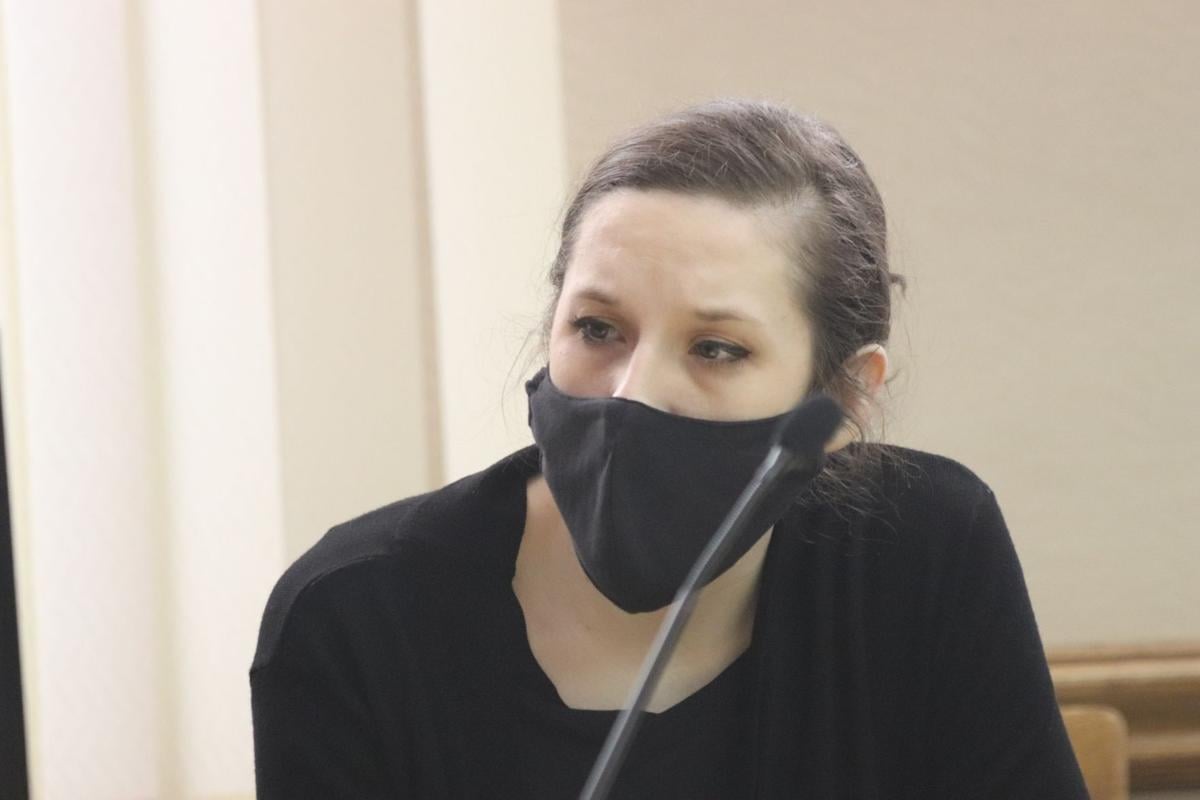 WILBER, Neb. — The slaying and dismemberment of a Lincoln Menard's clerk, who was looking for a relationship over the internet, was "cold and calculated," and warrants the death penalty for Aubrey Trail, prosecutors argued Thursday.
"Relishment of a murder and mutilation are evidence of the state of mind of a killer," said Doug Warner of the Nebraska Attorney General's Office.
Trail's defense attorneys said a life sentence was "extreme" enough for his role in the slaying of 24-year-old Sydney Loofe. They maintained that the evidence couldn't prove whether she was killed intentionally or, as Trail maintained, accidentally, and who the main actor was in the grisly crime.
"They were no masterminds," said defense attorney Ben Murray of Trail and his girlfriend, Bailey Boswell. "They were panicked ... and killed someone without a plan."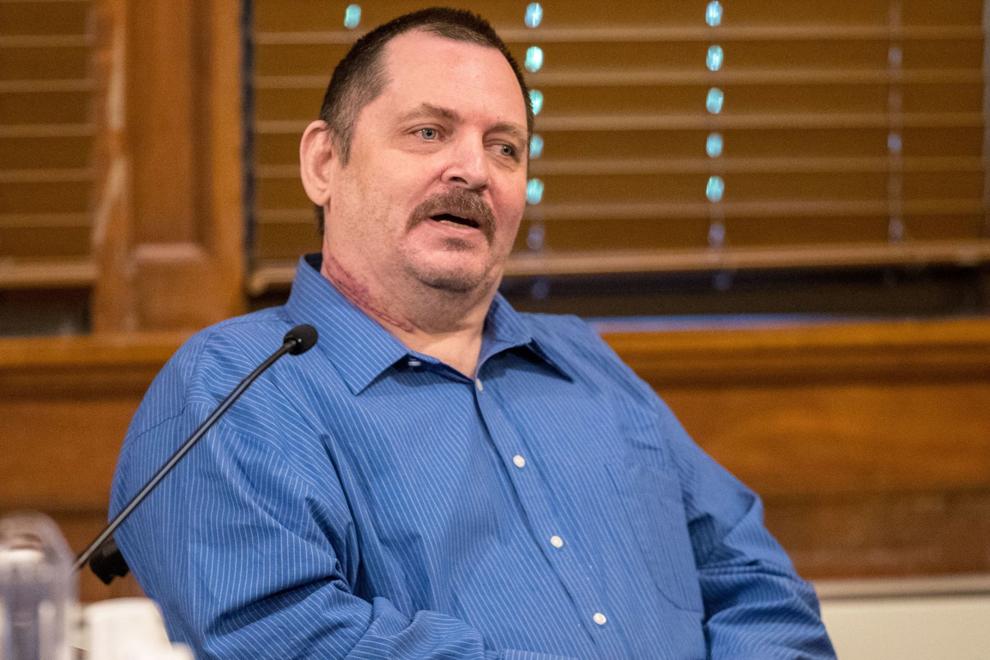 Three district judges took evidence during an all-day trial Thursday to determine if Trail, 54, should be sentenced to death or life in prison without parole for his role in the slaying of Loofe. She disappeared on Nov. 15, 2017, after arranging a date via the dating app Tinder.
Boswell was also convicted of first-degree murder, conspiracy to commit murder and improper disposal of human remains, and faces a similar sentencing trial on June 28.
The slaying drew widespread attention because Loofe's body was not found for three weeks and, during that time, Trail and Boswell went on social media to deny their involvement.
In his opening statements, Warner said Trail and Boswell talked for months about murdering someone. He said they even talked after Loofe's slaying about abducting a foreign exchange student at the University of Nebraska at Kearney for another killing.
Warner emphasized that just hours before Loofe was to meet Boswell for a second date, Boswell and Trail purchased a hacksaw, tinsnips, Drano and a plastic tarp — "implements and tools" that all played a role in the slaying. Trail, the prosecutor said, even strolled into the Menard's where Loofe worked to get a look at her.
Trail, according to Warner, told police investigators after he was arrested that he had slashed Loofe's neck after she had died to drain the blood from her body. He joked that he drank Loofe's blood, he said.
Murray pounced on that comment in his opening statements. He said that Trail, who has previous fraud convictions, provided law enforcement with dozens of conflicting statements about what happened and often tried to obtain favors in exchange for promises to provide more information.
"The stories of a con man are what they're relying on," Murray said of the prosecution's arguments for the death penalty. He said investigators knew that his comments about blood were just "messing with them."
The truth is that the prosecution can't prove exactly how Loofe was murdered, who dismembered her body or even if she died as a result of a consensual sex act involving asphyxiation, said Murray and his co-counsel, his father, Joe Murray. Their case was based "on a lot of guessing," Ben Murray said.
He even suggested that Boswell might have been the lead actor, telling the judges that there was "ample" evidence of Boswell's "state of mind" about the crime, but not Trail's.
"Because they talked about horrible things before the murder, (they want you to believe) that he was the executioner," Murray said.
Trail, at his request, did not attend the hearing on Thursday but is expected to be present when the sentence is ultimately announced in a couple of months. But more than once, Trail has insisted that he was responsible for Loofe's death and that he deserves the death penalty, but not Boswell.
The three-judge panel was shown several photographs of the blood-stained body parts found at 15 locations in Clay County on Dec. 4-5, 2017.
Dr. Michelle Elieff, a forensic pathologist, testified that few internal organs were found, but that there were a couple of bruises on her body, as well as shallow, narrowly spaced scratch marks that were made post-mortem.
But she also testified that because there was no neck tissue found, she could not determine if Loofe's body had been drained of blood by a cut to her neck. There were signs that she was choked to death, but the pathologist said she could not tell if it was intentional or accidental. Trail has claimed in the past that she died at his hands when a sexual fantasy went too far.
Some cellphone records submitted Thursday indicated that Tinder messages were sent to Loofe by Trail, rather than Boswell, who posed as "Audrey" on the app. But Murray said the records only show that calls were made, not who made them.
District Judges Vicky Johnson of Wilber, Susan Strong of Lincoln and Michael Smith of Plattsmouth will decide if the aggravating circumstances of the murder — prosecutors allege that it was especially heinous and depraved — outweigh any mitigating factors and warrant the death penalty. They must also weigh whether the sentence would be in proportion to other sentences in similar cases.
Trail's attorneys presented no argument Thursday about any mitigating factors that work in favor of a life sentence, instead choosing to hand the judges booklets about Trail's life and statements from his family.
Reporters' requests to view the booklet were rejected. But Ben Murray said Trail's life history included a stay, as a teenager, at the Taft Youth Development Center, a Tennessee facility described as the home of "worst of the worst" troubled juveniles that closed in 2012.
"He was a troubled kid," Murray said. "He had a rough family life."
Since 1999, Trail has served two stints covering four years in Nebraska prisons, one for forgery and another for check fraud. He and Boswell were also sentenced to federal prison in 2018 for defrauding a Hiawatha, Kansas, couple out of $400,000 in a scam involving a rare coin. Trail received a 10-year sentence; Boswell got five years.
Final written arguments from the prosecution and defense will be submitted by March 25, with the defense getting a week after that to submit a rebuttal. A sentencing date will be scheduled later.
---
Photos: Candlelight vigil for Sydney Loofe