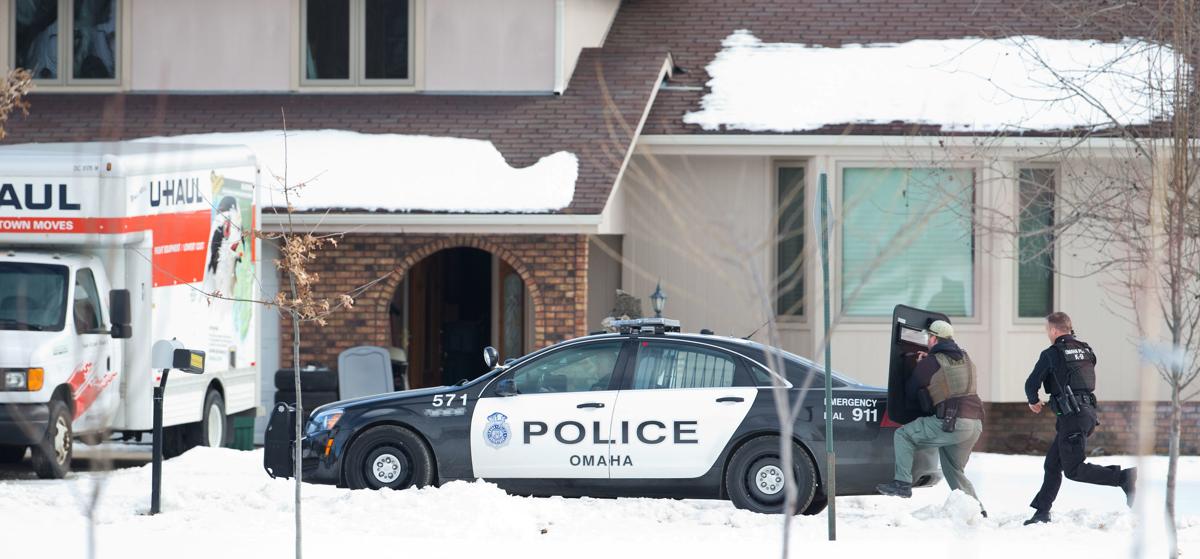 The Nebraska Supreme Court ruled Friday that a lower court judge was right to dismiss an Omaha woman's lawsuit against Douglas County after she was assaulted in 2016 by a man who had fatally shot her two brothers in her home.
One of her brothers called 911 as he was dying. It took authorities 40 minutes to pinpoint the west Omaha house, and Julie Edwards was assaulted during that time.
The ruling hinged on Nebraska's sovereign immunity law, which is the subject of two bills that have been introduced in the Nebraska Legislature. The majority opinion tracked with the high court's recent rulings that under state law, no one can collect damages from the government in cases in which a third party assaults a victim, no matter what the government did or didn't do.
But in a strongly worded dissent, Judge Lindsey Miller-Lerman wrote that the majority misinterpreted the law and that legislative action to amend the statute would be welcome.
"This case involves a woman seeking to avoid violence," she wrote. "What if 911 dawdled while your daughter was being ... assaulted at gunpoint?"
The county denied that it had failed to use reasonable care. Officials have blamed technology for locating people on cellphones and noted that 911 personnel persisted until they determined where the people were.
Authorities have also said that finding the house sooner would not necessarily have changed the outcome. When deputies did arrive at the house, the assailant, Kenneth Clark, held Edwards hostage for almost four hours after killing her brothers, John and Jason Edwards. He then released her but continued the standoff with law enforcement for eight more hours before fatally shooting himself.
Edwards' attorneys sued the county for damages from the assault on her. They alleged that the county had a duty to provide 911 service and to use reasonable care in handling 911 calls and the response to them, and that they breached that duty, which resulted in her being assaulted.
But Douglas County District Judge Leigh Ann Retelsdorf ruled in the county's favor and dismissed the case in 2019. She found that the county had no such legal duty under current state law. Edwards' attorneys, Gretchen L. McGill, Heather S. Voegele, and Brenda K. Smith, appealed to the State Supreme Court.
The high court affirmed Retelsdorf's rulings, but on different grounds. The court said Edwards' lawsuit should be dismissed based on a law granting governments in Nebraska immunity from "any claims arising from an assault."
The high court cited its 2020 ruling upholding the dismissal of a lawsuit over the death of a 22-year-old inmate in the overcrowded Tecumseh State Prison. Prison officials had placed the man, Terry Berry, in a cell with Patrick Schroeder, who was in prison for life for first-degree murder. Schroeder killed Berry. His aunt, Teresa Moser, sued the state, alleging that the prison had negligently placed Berry with Schroeder "and had failed to protect the decedent from a foreseeable assault."
In its opinion Friday, the court wrote that it would "leave to the Legislature, after careful study and full debate of the social and economic consequences, the public policy decision of whether to expand the government's tort liability for claims arising out of assault."
Two state lawmakers, Sens. Steve Lathrop and Justin Wayne, have introduced bills to amend the statute. Lathrop's LB 54 and Wayne's LB 71 are scheduled for Judiciary Committee hearings on Feb. 18.
"The court has invited us to take another look at it, and two of us have put in bills to do just that," Lathrop said.
Some notable stories from The World-Herald in 2020
As managing editor, I don't report or write stories anymore. But each day, I get a close look at great work by the World-Herald's reporters, photographers and other staffers. Here are a few stories that stood out for me this year. — Paul Goodsell