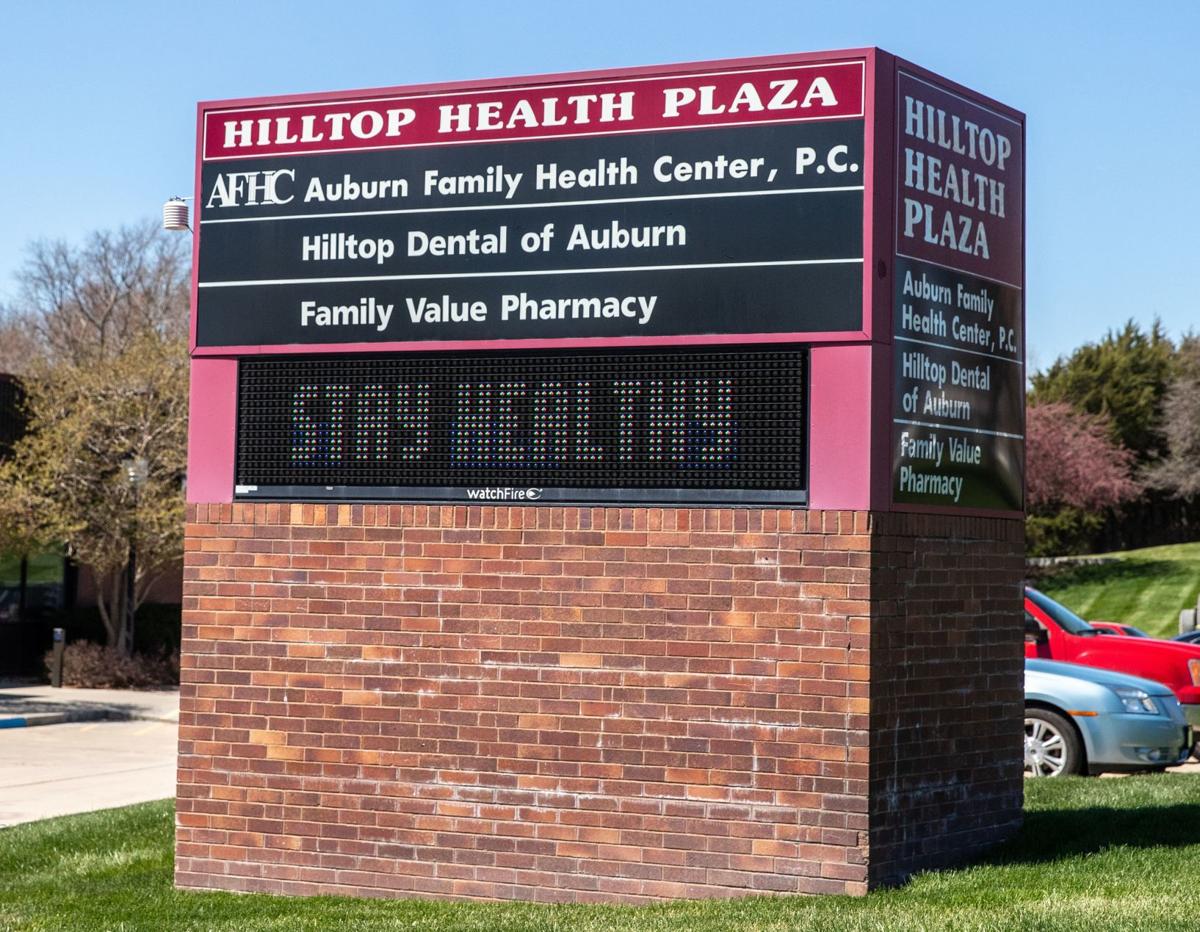 Beyond his wife, Hyrum Wilson didn't have a buddy, a best friend, during two decades of adulthood.
Reserved and socially awkward to the point that loved ones wondered if he had autism or a similar syndrome, Wilson, 41, spent his time away from his pharmacy in Auburn, Nebraska, playing video games online and helping his wife care for their children, one of whom is autistic.
It was during those gaming sessions that he met who he thought was his first friend — Maryland resident William A. Burgamy IV.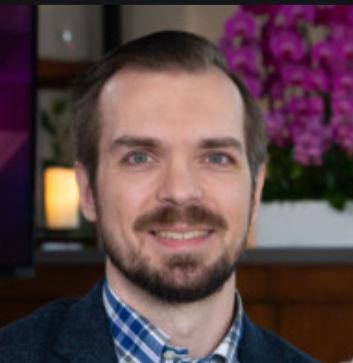 As they played "War Dragons," Burgamy and Wilson got along famously and, eventually, infamously.
After meeting in fall 2017, they shared several get-rich-quick plans. One involved paying supermodel Kathy Ireland for an infomercial in which Wilson pimped his unproven scar cream. In the painfully strange video, Ireland interviewed Wilson, asking several scripted questions as cameras and crewmen rushed around her studio to make it appear bustling. Wilson enlisted Burgamy and Burgamy's mother to provide testimonials about how it purportedly made scars disappear, though neither had used the cream before they vouched for it, Wilson's attorney said.
Another scheme was far more sinister. Wilson would illegally mail painkillers to Burgamy, and Burgamy would sell them on the dark web, the Internet's shadowy cousin. Burgamy pressured Wilson to provide him with more OxyContin and more Adderall so that he could take in more money via Bitcoin. In all, Wilson provided Burgamy with 19,000 doses of painkillers.
Wilson soon worried that regulators would begin to spot the disparity between his prescriptions and the amount of painkillers he was processing. So the two hatched a plot: burn down Wilson's biggest rival pharmacy, one owned by Cody Kuszak, 36. If Cody's U-Save Pharmacy was out of the picture, they reasoned, the feds wouldn't be suspicious when Wilson tripled his painkiller processing.
Over the course of several months earlier this year, the two drew up plans and hatched escape routes, and Burgamy sent Wilson photos of a stockpile of firearms. Then the FBI spotted the dark web transactions — and began surveillance on Burgamy. It appears that the FBI got help from a third man whom Burgamy recruited to help him carry out the scheme. A federal prosecutor declined to identify the third participant, who is believed to live on the East Coast.
Wilson grew skittish with the plan, so much so that he put his pharmacy up for sale, his attorney, Joe Howard, told a judge Friday. That way, Wilson wouldn't have to go through with the plot. Asked why Wilson didn't just break off communication with Burgamy, Howard said Wilson feared that he would lose his only friend.
"He was trapped; he had to figure a way out," Howard said. "(His) conscience was torn between his loyalty to his friend and continuing with the drug shipments and firebombing plot. He did not want to cut himself off from Burgamy because Burgamy was Mr. Wilson's best and only friend in the last 20 years."
Now the friends will spend considerable time in federal prison. On Friday, in a courtroom in Alexandria, Virginia, U.S. District Judge T.S. Ellis III sentenced Burgamy, 32, to 14 years in prison and Wilson to a little more than nine years.
Ellis, who previously gained notoriety for imposing a four-year sentence on Paul Manafort, President Donald Trump's 2016 campaign chairman, noted that Burgamy had "an arsenal" of weapons — Wilson had none — and had some influence over Wilson.
At one point, the judge remarked that no one in court had mentioned the name of the scheme — Operation Firewood.
"You were going to reduce that place to firewood," Ellis told Burgamy.
The judge said Burgamy possessed a "cache of arms that would have overcome a large guerrilla contingency."
"Let there be no doubt that this was not just a scheme concocted in their mind," Ellis said. "Important significant steps were taken towards (enacting) that plan."
His voice breaking several times, Wilson apologized to the Auburn community, to his family and to opioid addicts everywhere.
"I have so many regrets about this," he said. "I regret ever meeting William Burgamy. I regret giving him so many chances he didn't deserve.
"I'm sorry for all the pain I've caused. I took an oath (as a pharmacist) to help people. Yet I became part of the problem I was trying to solve ... All in the pursuit of a quick buck."
The sentencing provided an abrupt ending to Wilson's brief career.
Before meeting Burgamy, Howard said, Wilson "had lived an honest, hardworking, ethical and law-abiding life ... calibrated by his Air Force father and his family's faith as Latter-Day Saints."
A 1996 graduate of Papillion-La Vista High School, Wilson bounced in and out of college. On his fifth application, in 2011, he was accepted into Creighton University's College of Pharmacy. In 2015, he graduated at age 36. In 2016, he was introduced to an Auburn physician who wanted Wilson to take over a pharmacy next to the doctor's medical clinic.
Wilson did — and he, his wife and their two children moved into a stately home on a brick road a block off of Main Street.
"Wilson lived an enviable life," Howard said.
It was a lonely one, too. Even Wilson's in-laws said he was socially awkward, rarely speaking unless spoken to.
"Mr. Wilson admittedly had never had a close friend, a buddy or a confidant growing up," Howard said. "Mr. Wilson's own brother forgot to invite him to his wedding. Even in his marriage, it was sometimes difficult for Mr. Wilson to communicate well."
Then he met Burgamy online in fall 2017. After gaming for a few months, Burgamy persuaded Wilson to let him redesign the pharmacy's website.
In time, Burgamy brought up a purported private capital fund that he operated. He first got Wilson to provide $15,000 to a business that needed a loan — and paid Wilson back $18,000, a decent return.
Eventually, Wilson lent $30,000 and $50,000 to Burgamy's investment capital fund for purported investments. No returns followed those loans. Burgamy repaid little of the $30,000 and none of the $50,000.
"Asked how he dealt with this loss, Wilson explained that Burgamy was his friend, 'and that's what friends do,' " Howard said. "At the time, Wilson did not realize that Burgamy was manipulating and stealing from him. Instead, Wilson took Burgamy at his word."
A federal prosecutor called that notion "absurd," noting that Wilson was well-educated and more than capable of resisting Burgamy. Prosecutor Raj Parekh, an assistant U.S. attorney in the Eastern District of Virginia, noted that Wilson went along with almost every request Burgamy made when it came time for their plot to blow up the pharmacy.
He noted that they talked about the plot for weeks. Wilson helped Burgamy figure out how the drugs would be organized inside Cody's U-Save Pharmacy so Burgamy could quickly steal them before setting fire to the place. He plotted out Burgamy's escape route. He told Burgamy not to worry because, in his words, local law enforcement was "lazy." Should Burgamy get trapped in Auburn after stealing painkillers and launching Molotov cocktails to set fire to the pharmacy, Wilson offered to house Burgamy and introduce him to people as an old family friend.
At one point, Wilson texted Burgamy: "Just hope that (expletive) doesn't try to bounce back too quickly. It should take a few months just to get the insurance sorted out, then another few months for repairs and rebuilding. He just needs to take the insurance payout and retire to a beach somewhere."
Parekh said the real victim here is Kuszak, who was relieved that the plot wasn't carried out. But he was also mystified that he would become a target. Kuszak has said he met Wilson a couple of times and "thought he was pretty normal."
The plot rattled Kuszak — and it continues to shadow him.
"It stings every time I introduce myself to a stranger and they follow it with, 'Hey, aren't you the pharmacist they tried blowing up?' " Kuszak said in his victim impact statement. "Why? Why me? What had I done to them? Why would someone want to do this to me and my staff?"
---
Our best staff images from November 2020