WILBER, Neb. — Four years ago, George and Susie Loofe got the phone call no parent ever wants to hear: "Your daughter is missing."
They persevered through three weeks of unsuccessful searches for their 24-year-old daughter, Sydney. They anguished when her remains were finally found. And they sat through two trials that included gut-wrenching descriptions and graphic photos of what happened to her.
But after learning that one of the two people convicted of killing their daughter wasn't going to be sentenced to death, the couple didn't express bitterness. Instead, they recited a long list of thank-yous for the people who helped find their daughter's body, who extended condolences to them and who eventually solved the sad and strange case.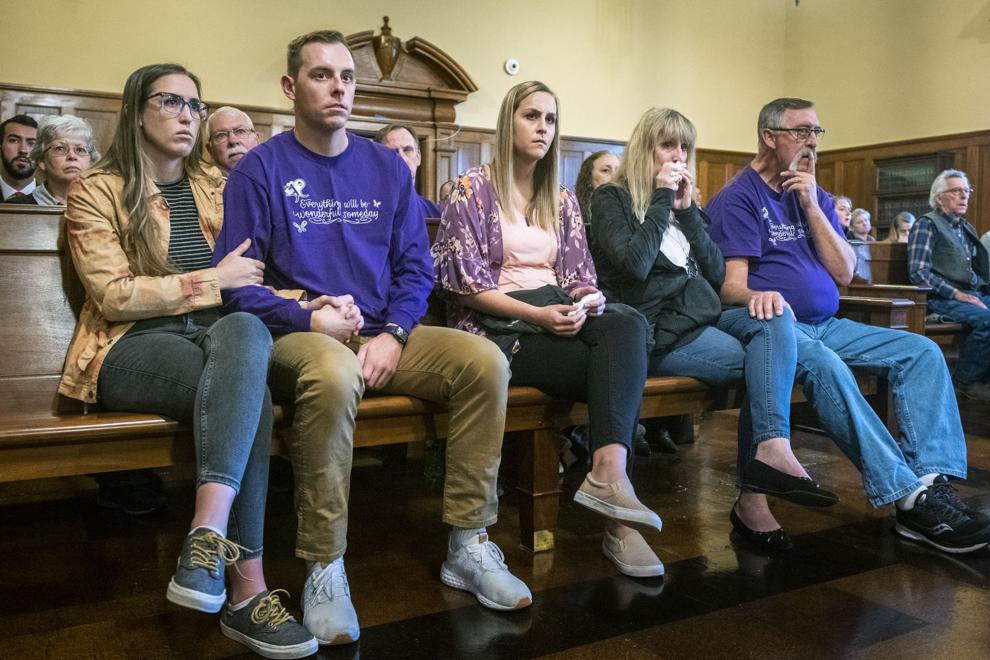 "One thing we learned is that there's a lot of good people in the world," George Loofe said Monday.
Loofe spoke of a plastic tote full of sympathy cards at their home in Neligh, a farm town in northeast Nebraska where Sydney grew up and her parents worked as educators.
Memorial benches have been erected at the city park in Neligh and at the Henry Doorly Zoo & Aquarium in Omaha. Sydney was an animal lover.
There are also a table and a wall covered with angel dolls at the Loofe home, sent by Sydney's friends, co-workers and relatives. Sydney loved angels.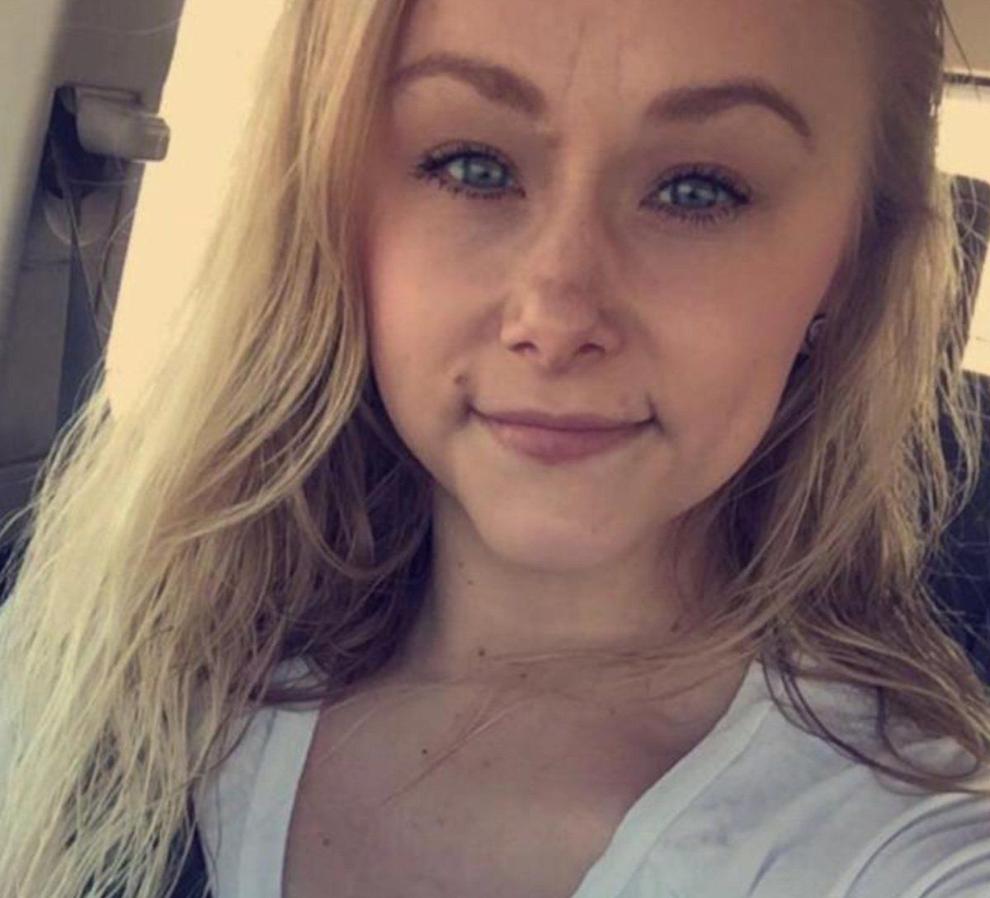 In Wilber, residents opened up a church near the courthouse so the Loofe family could eat lunch and gather during the months of legal proceedings.
Countless law enforcement officers were involved in tracking down, arresting and convicting the two murderers. The officers also were able to find Sydney's remains scattered along remote gravel roads using cellphone "pings" from nearby cell towers to track the killers' travels.
"They solved it," George Loofe said, rattling off the names of the law enforcement agencies involved: the Saline County Sheriff's Office, the Lincoln Police Department, the Wilber Police Department, the FBI and the Nebraska State Patrol.
"If we would still be wondering where our daughter was, it would have killed us," Loofe said. "I can't even put into words what (finding her) meant to us."
It meant the family could have a proper funeral and a proper burial. Sydney's headstone is shaped like an angel.
On Monday, 27-year-old Bailey Boswell, a former high school sports standout who met Sydney Loofe on an internet dating site, was sentenced to life in prison. Two judges had deemed Loofe's death and dismemberment heinous enough to warrant the death penalty, but a third dissented, saying there wasn't enough proof.
The decision came a few months after Boswell's 55-year-old boyfriend, Aubrey Trail, a lifelong criminal, had been sentenced to die for his role in the killing.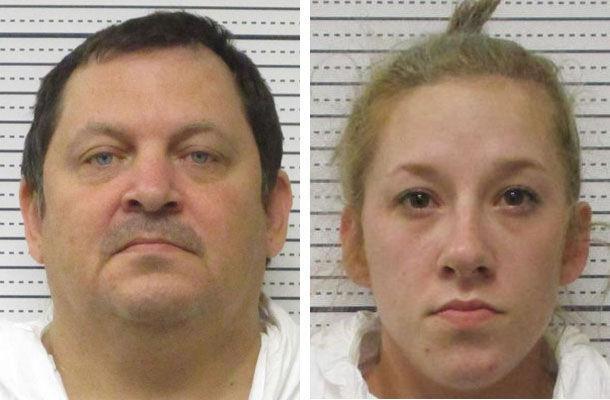 Boswell, the Loofes said, deserved the death penalty as well.
She had lured their daughter via a Tinder date to an apartment in Wilber she shared with Trail on the false pretense that there was no boyfriend involved. If she hadn't done that, Sydney Loofe might be alive today, George Loofe said.
"I believe that she's as guilty or guiltier. If it wasn't for her, my daughter would never have been there," he said in an interview with The World-Herald after Monday's sentence was announced.
"If this doesn't warrant the death penalty," he said, "I feel Nebraska should just get rid of it."
But the couple said the most important thing was that both Boswell and Trail were found guilty of first-degree murder, ensuring that they will "never see the light of day" again.
Boswell's life sentence comes with no possibility of parole. There is a remote chance that the Nebraska Board of Pardons, years from now, might vote to commute her sentence to a period of years, which would allow the possibility of release on parole. But the Pardons Board hasn't taken such steps for many years.
George Loofe, who is serving as an interim principal for Boone Central schools in Albion, said he and his wife, a special education teacher in Neligh, immediately knew something was wrong when they were called Nov. 16, 2017. Sydney had not shown up for work at a Lincoln Menards store, the lights were still on at her rental home in northeast Lincoln and her car was still parked in the driveway.
Friends and family began posting messages on Facebook that Sydney was missing. They organized searches.
The first break came when a Lincoln friend of Sydney's, Brooklyn McCrystal, set up a fake Tinder account to elicit a response from "Audrey," the woman with whom Loofe had arranged two dates via the same internet dating app. It led investigators to Boswell's cellphone numbers and social media accounts, which led them to Boswell.
George Loofe said that if his daughter hadn't forwarded a photo of "Audrey" to her friend, who knows how long it might have taken to track down the real Audrey.
It took eight days after Sydney disappeared to arrest Boswell and Trail. They had fled to Branson, Missouri, after posting videos on Facebook that they were blameless in Sydney's disappearance. The couple appeared to be planning to hike across the border into Mexico. Maps, sleeping bags and hiking shoes were found in their car.
Despite countless searches in the Wilber area, Sydney Loofe's body was not discovered until Dec. 4, 2017, nearly three weeks after she disappeared, and an hour's drive west of Wilber.
The calculations of a Lincoln police investigator, Robert Hurley, using data from cellphones carried by Boswell and Trail, led FBI agents to a lonely stretch of gravel road in Clay County. Eventually, more than a dozen black plastic bags were found, filled with human remains, clothing, sex toys and other items.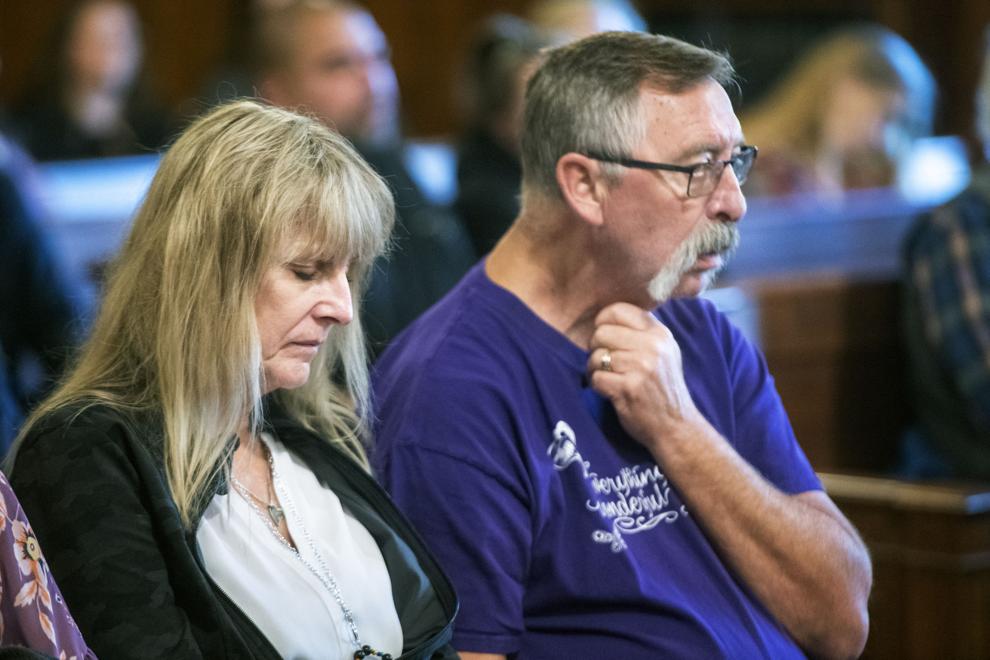 Despite the role social media played in linking his daughter with two strangers who liked to talk about witchcraft and murder, George Loofe said the family does not blame Tinder. There is evil in the world, he said, yet good will always triumph over evil.
"But we're also gullible," Loofe said. "... Our willingness to look for the good in people, not the bad."
Maybe that's a Nebraska thing, he said. Sydney, he added, was a "kind soul" who trusted people.
George Loofe said that prayers and support from friends, relatives and complete strangers helped his family through their ordeal. That includes an older brother, Levi, a teacher and coach in York, and a younger sister, MacKenzie, a preschool teacher in St. Paul. More than a dozen family members and friends attended the multiple court hearings.
Some good, Loofe said, has come from the loss of his daughter. There's a Sydney Loofe scholarship awarded every year through an Omaha-based group, the Set Me Free Project, that works to educate people about the dangers of human trafficking.
A Neligh student had asked George Loofe, then the principal at the high school there, to allow a presentation by the Set Me Free group before his daughter's disappearance. Loofe said he wondered how big of an issue human trafficking was in his corner of rural Nebraska. And then, a few weeks later, his family got that phone call.
Even though it has been four years since Sydney Loofe's death, the pain of losing a daughter never leaves you, George Loofe said. He thinks about it every day.
His advice for other parents who might find themselves in a similar situation: "Trust the Lord. Trust the legal system."
---
Photos: The trial of Bailey Boswell in the slaying of Sydney Loofe
Boswell listens to opening statements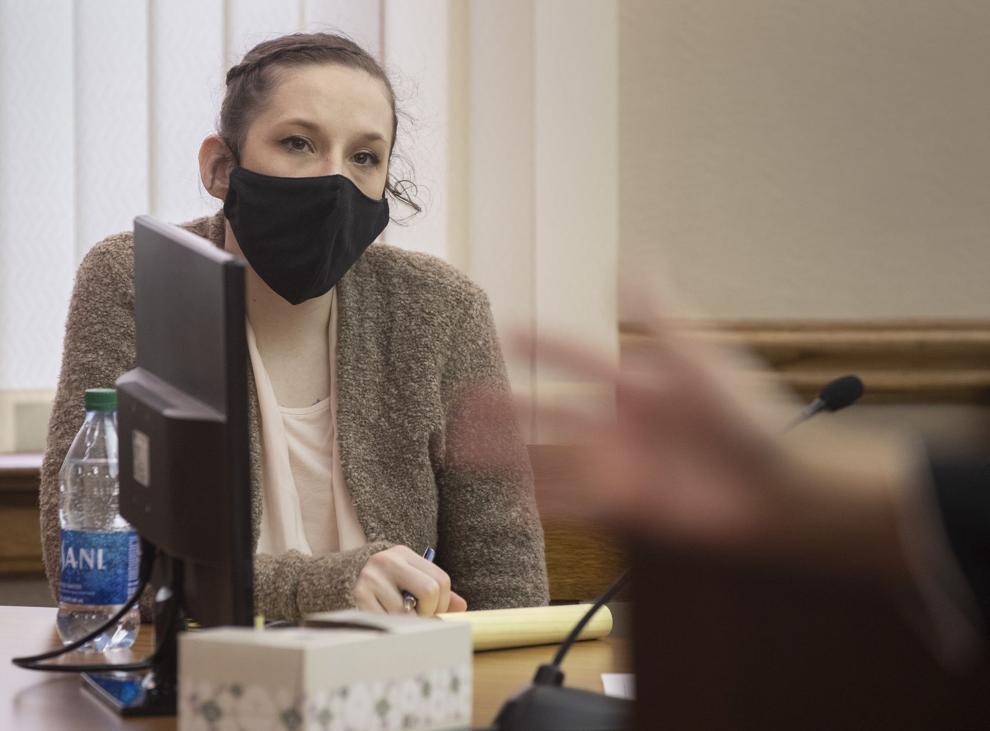 Judge gives jury instructions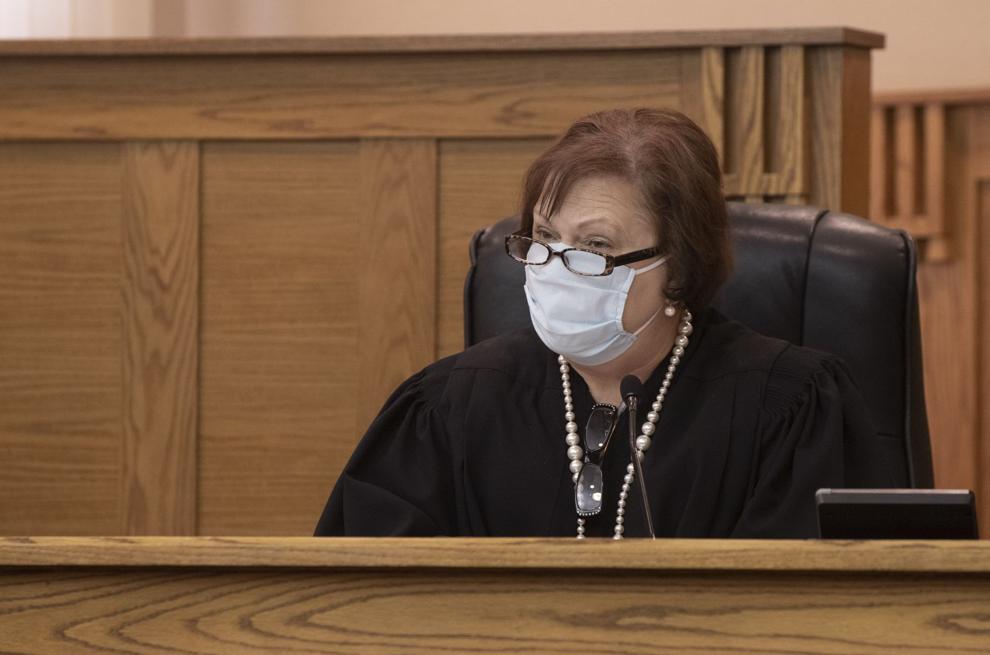 Prosecutor delivers opening statement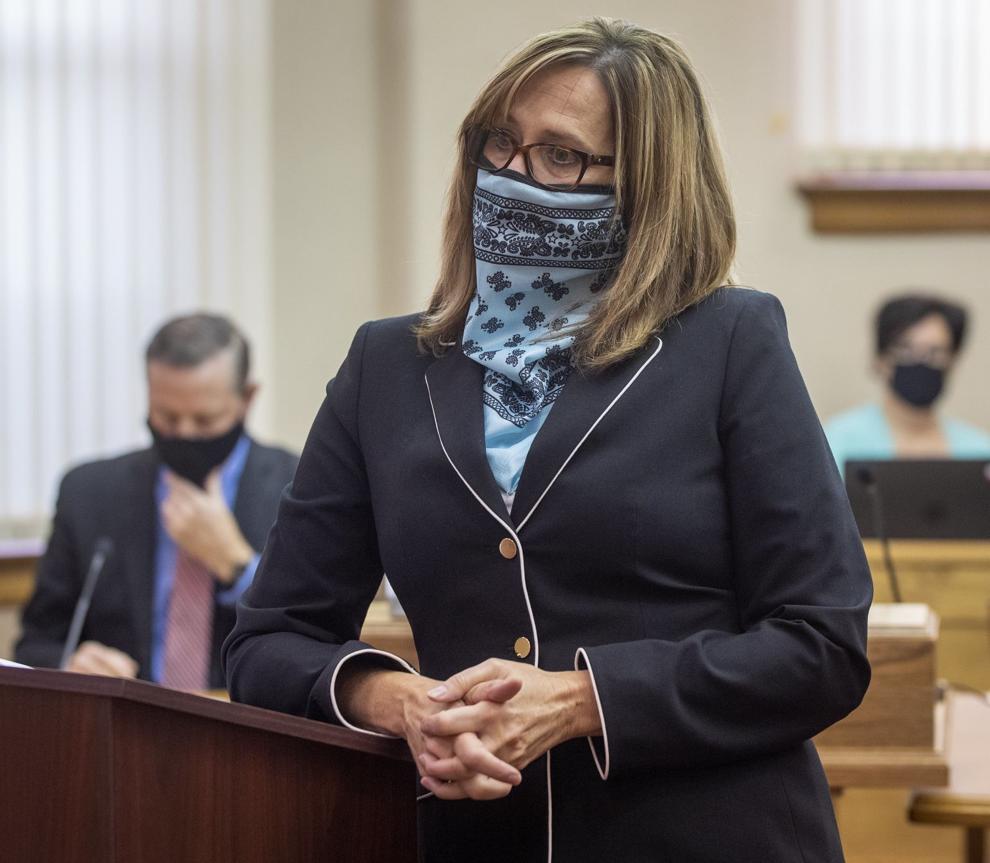 Defense delivers opening statement
Counsel listen to prosecution's opening statement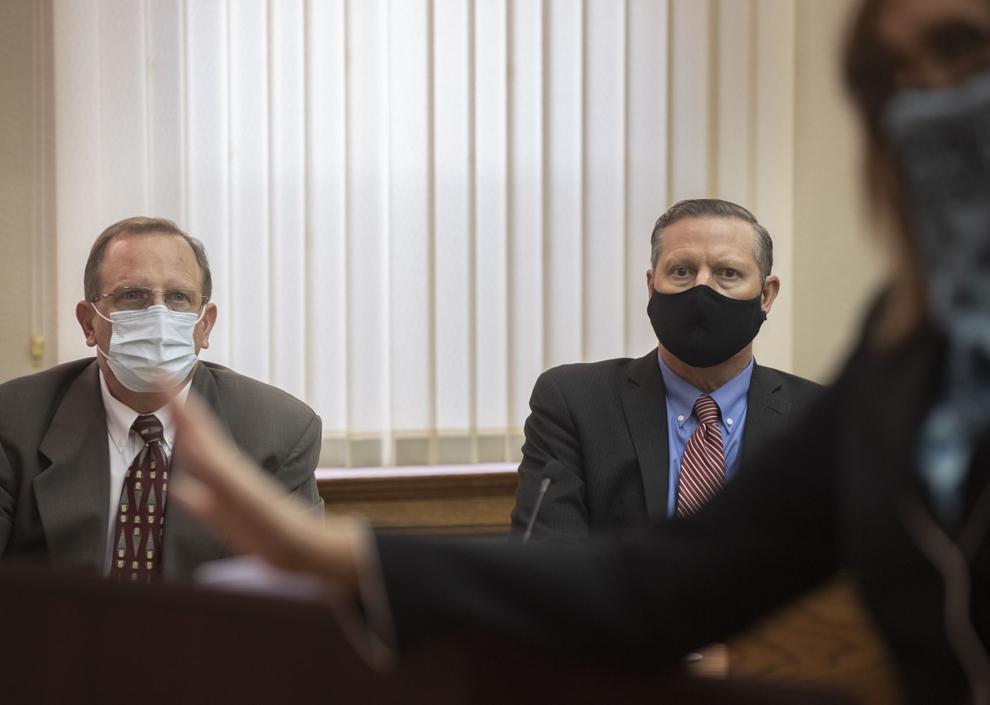 Boswell, counsel listen to prosecution's opening statement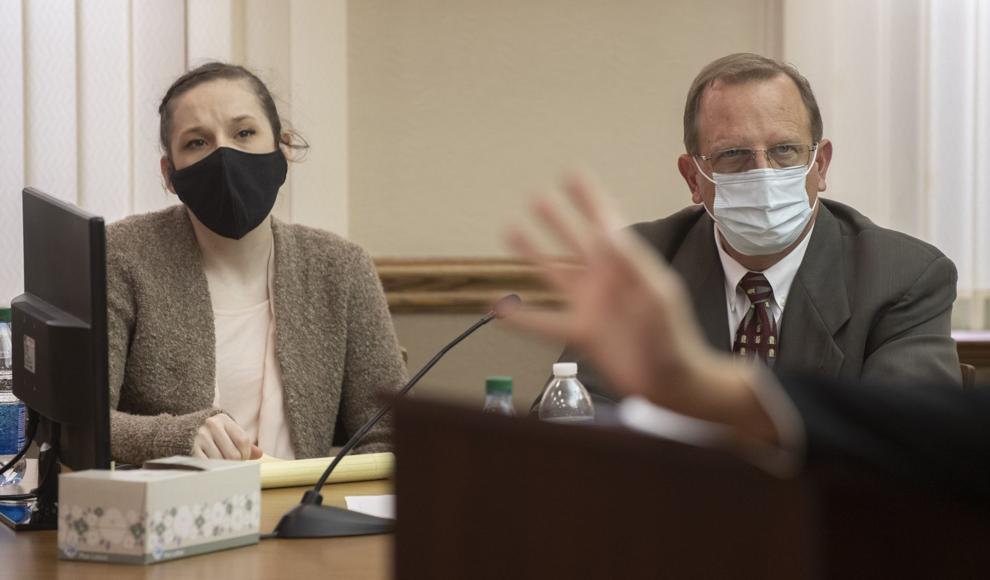 FBI agent, prosecutor talk during opening statements
Boswell listens to judge tell jury about charges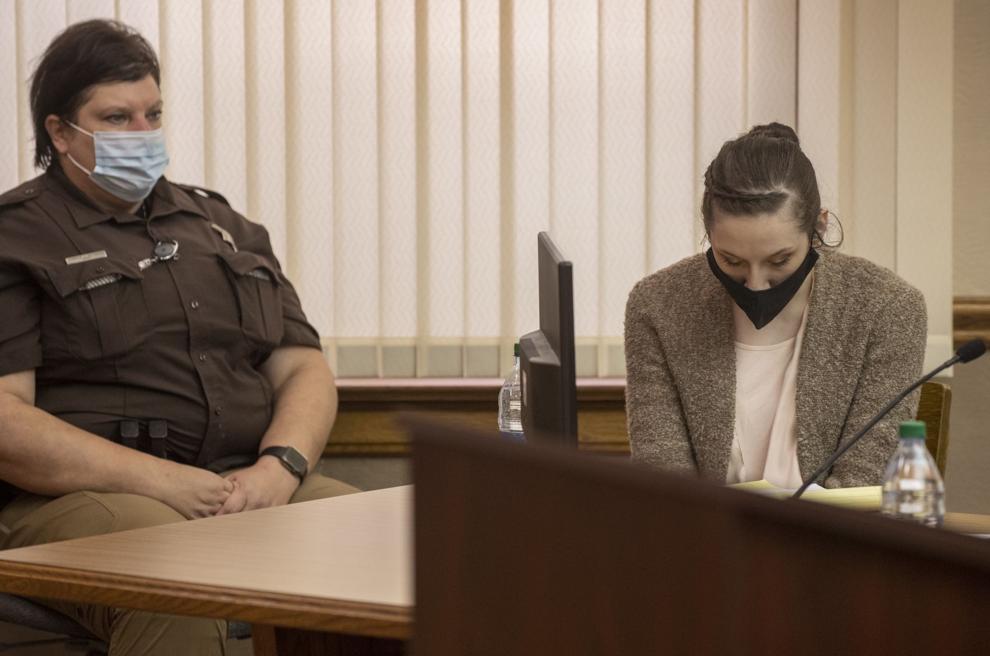 Boswell listens to prosecution's opening statement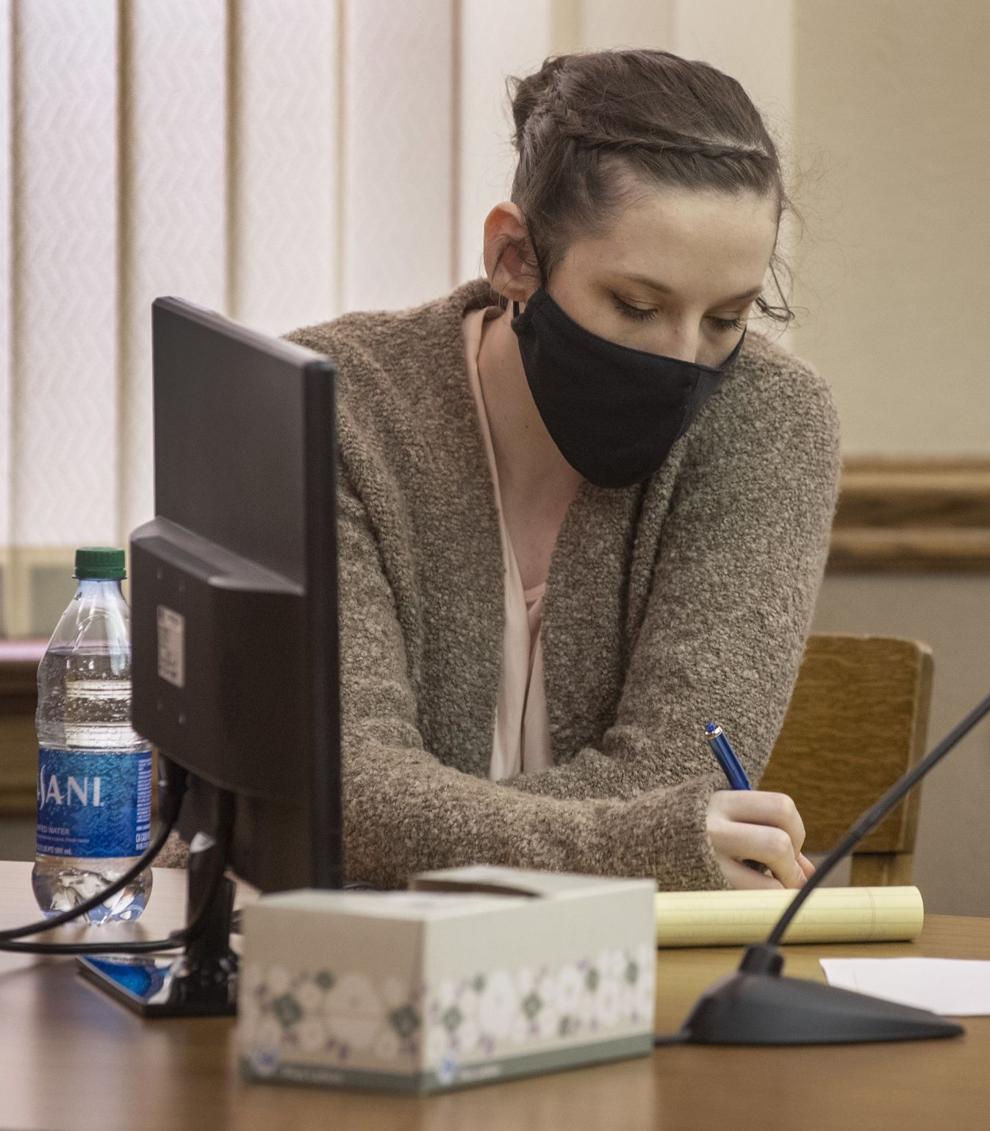 FBI agent, prosecutor listen as judge gives jury instructions
The apartment Boswell, Aubrey Trail rented in Wilber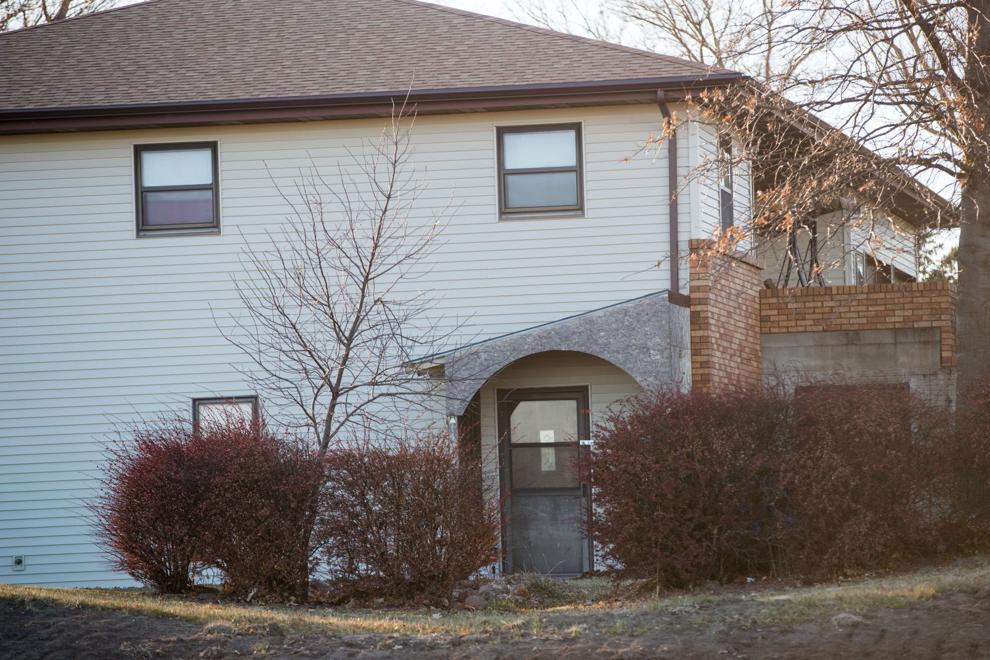 Former landlord testifies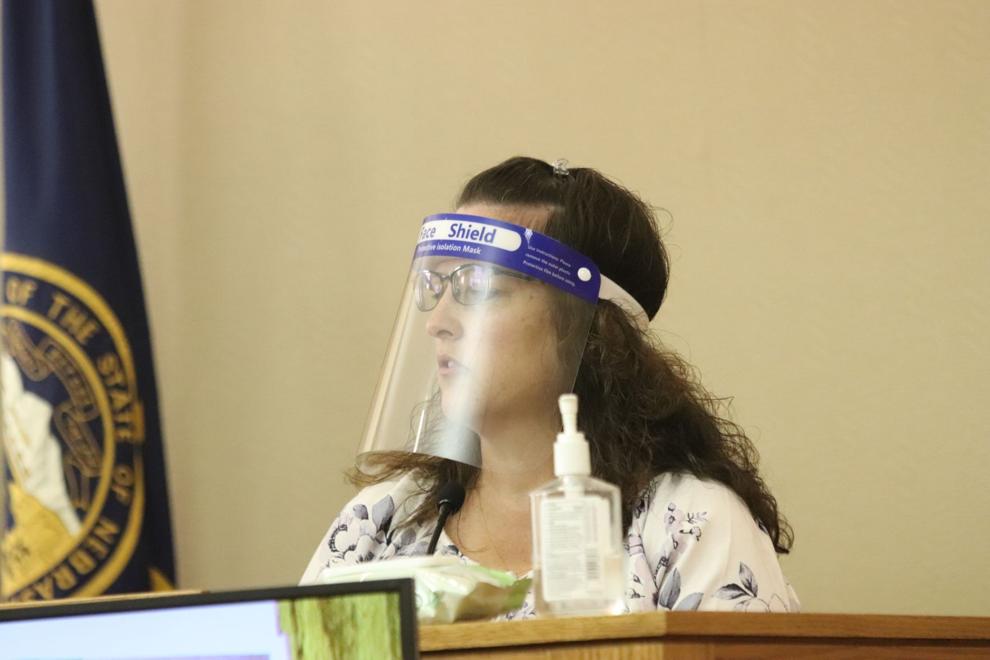 Former landlord testifies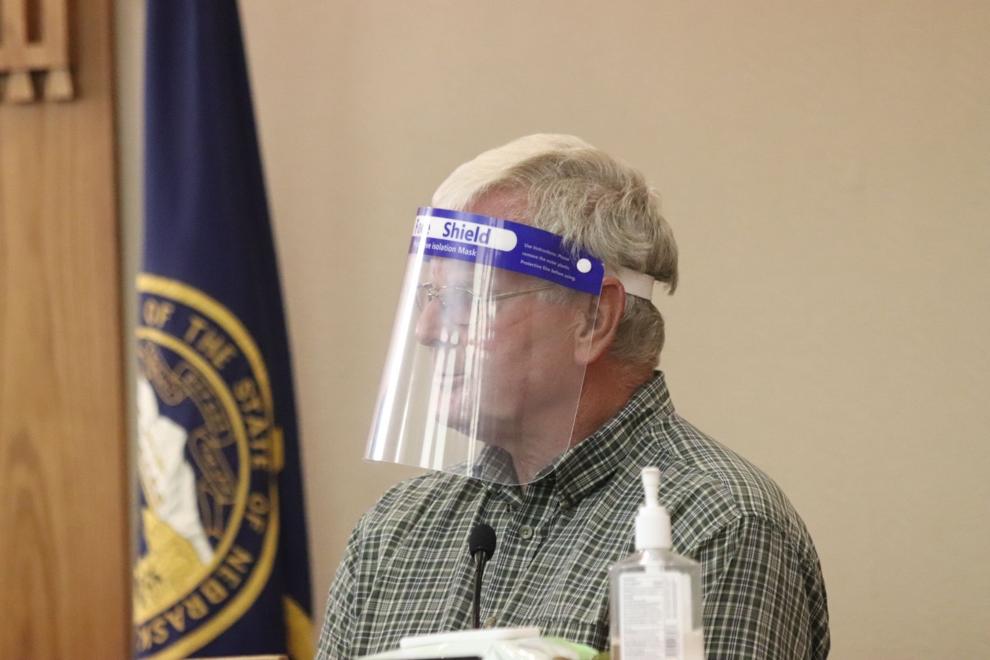 Bleach bottles entered into evidence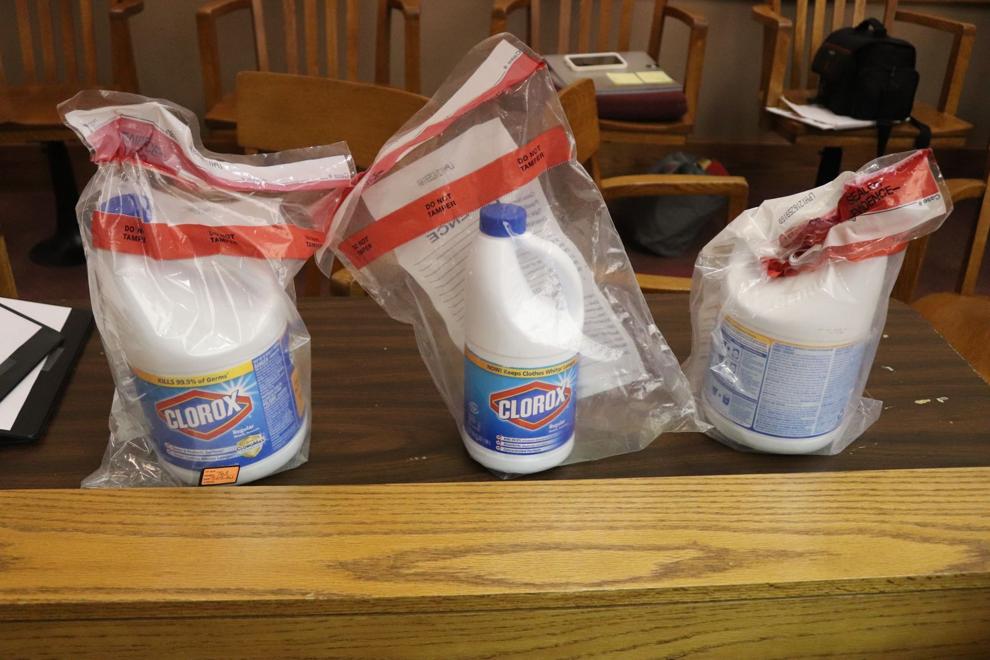 Photo of Boswell living room entered into evidence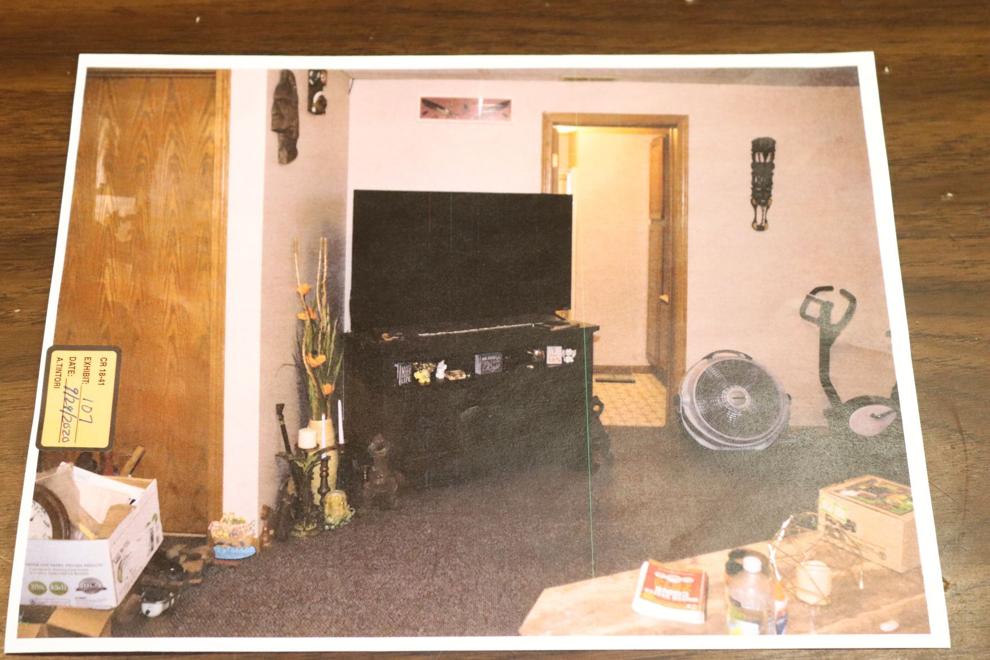 Photo of Boswell living room entered into evidence
Photo of Boswell, Trail entered into evidence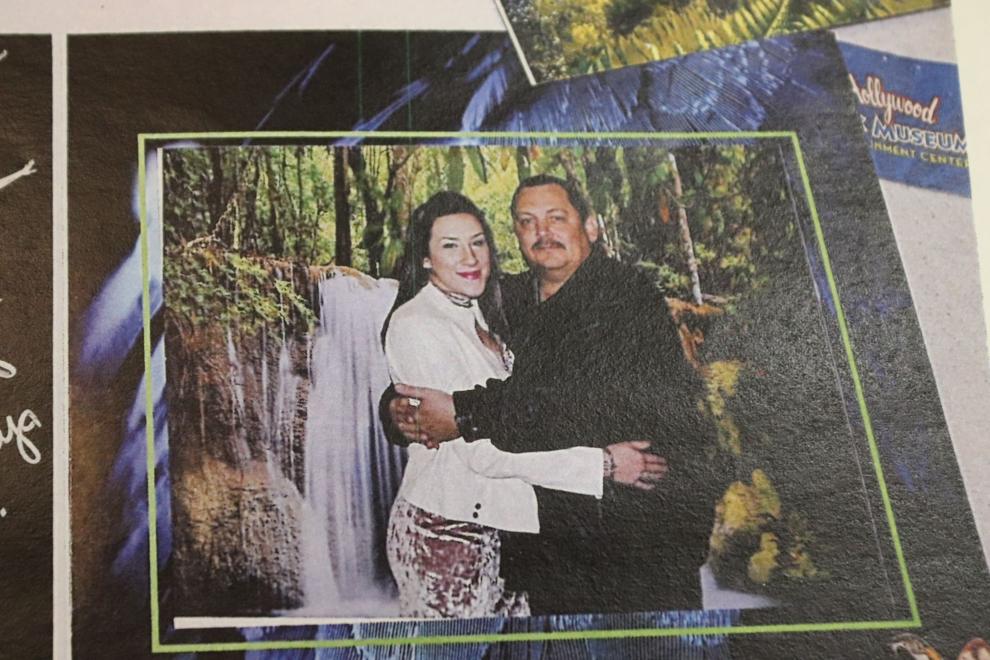 Boswell wipes away tears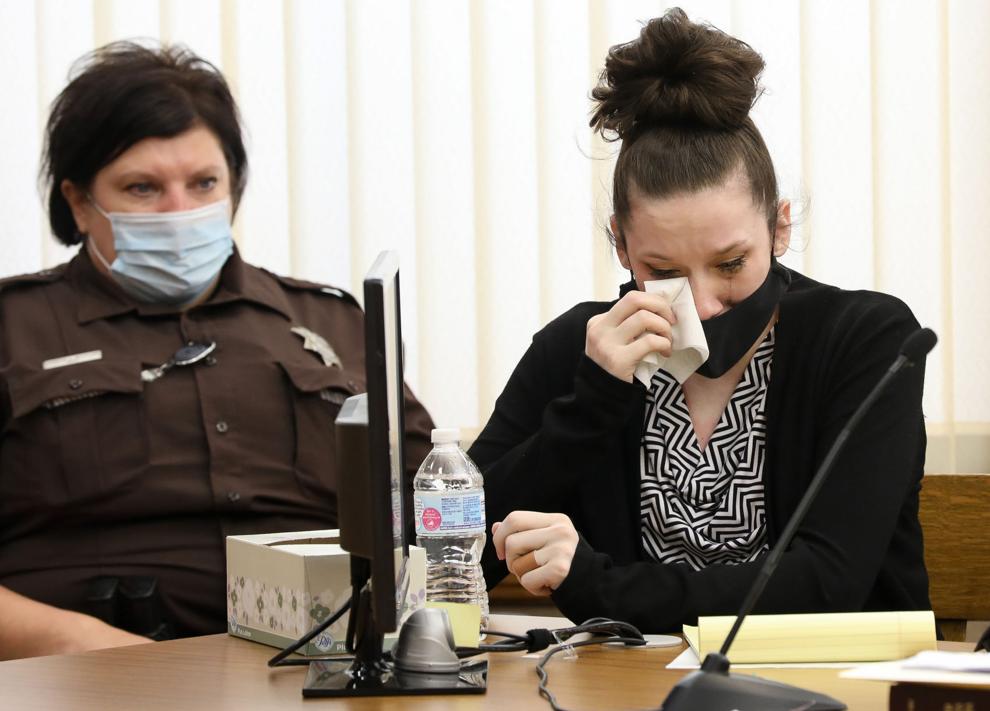 FBI agent testifies
Sydney Loofe displays tattoo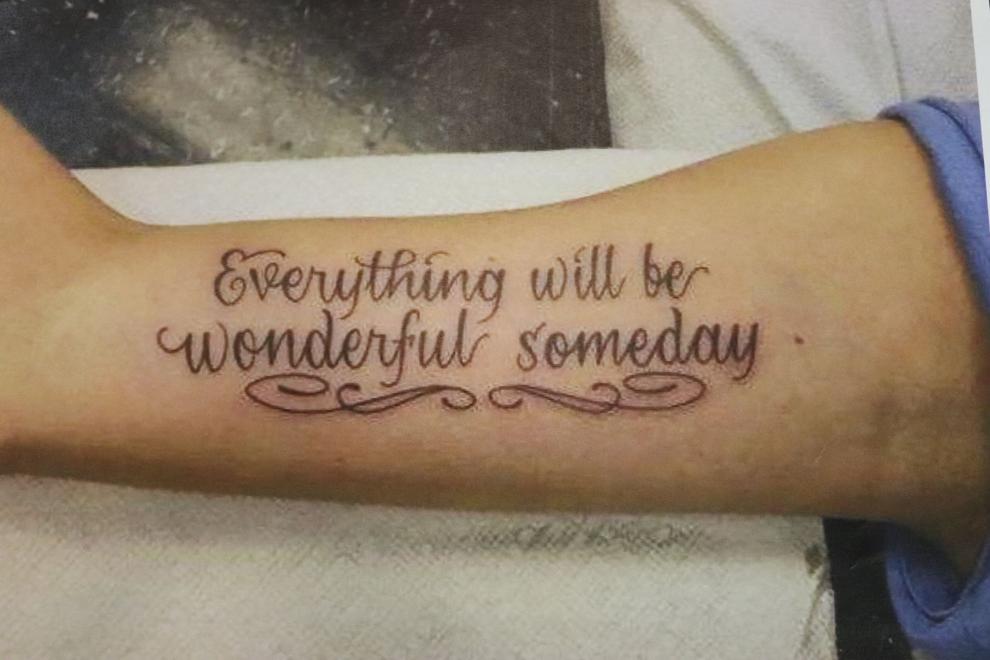 Boswell listens during trial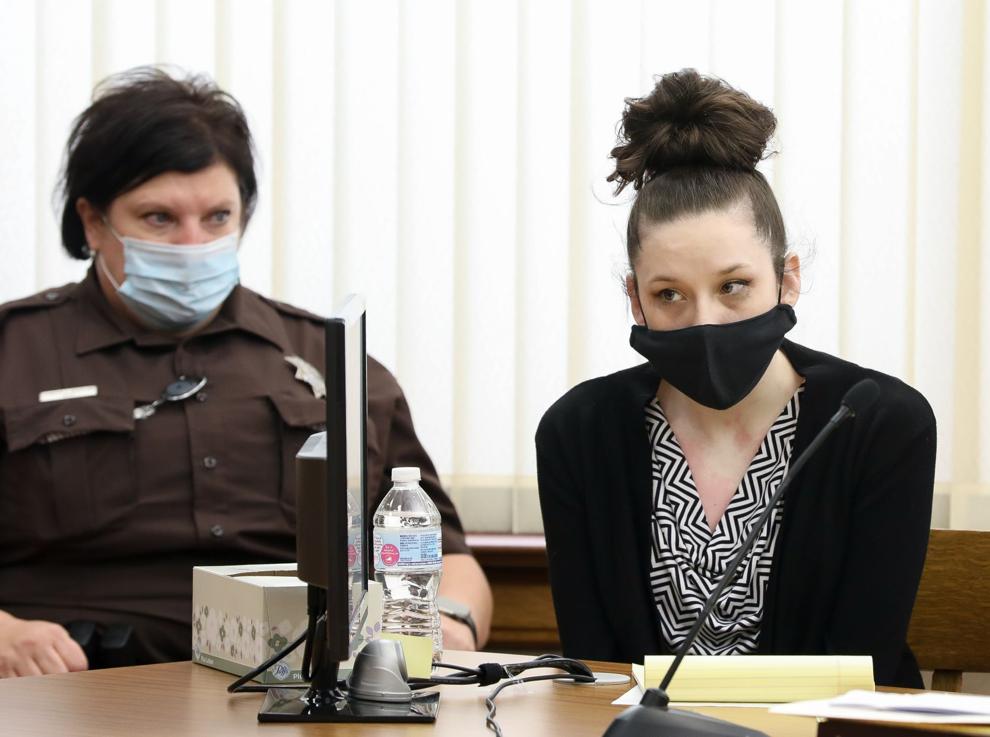 Nebraska State Patrol lieutenant testifies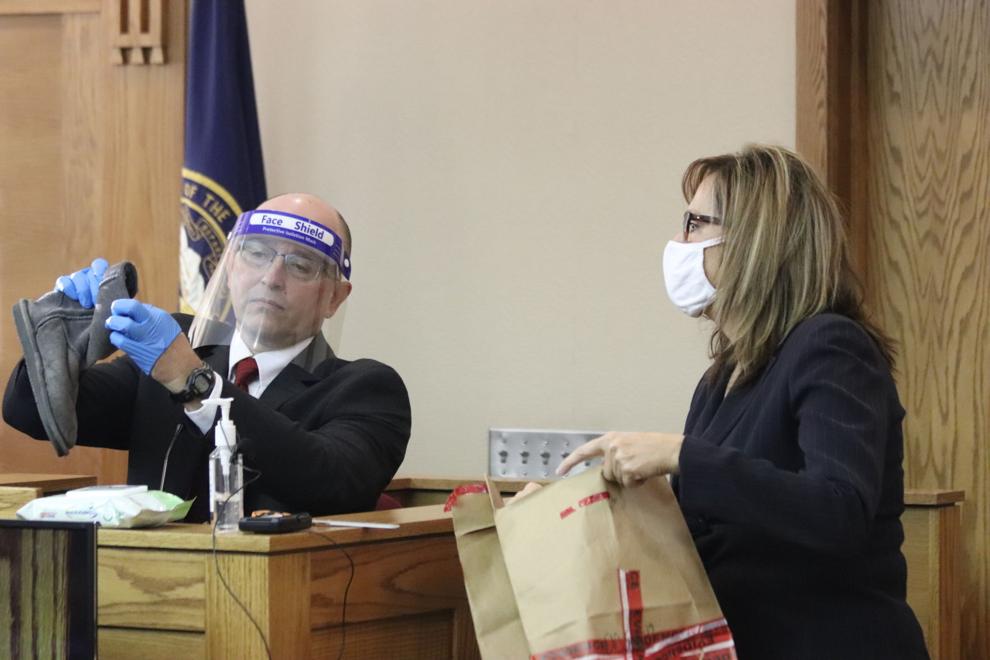 Forensic DNA analyst testifies
Boswell listens to testimony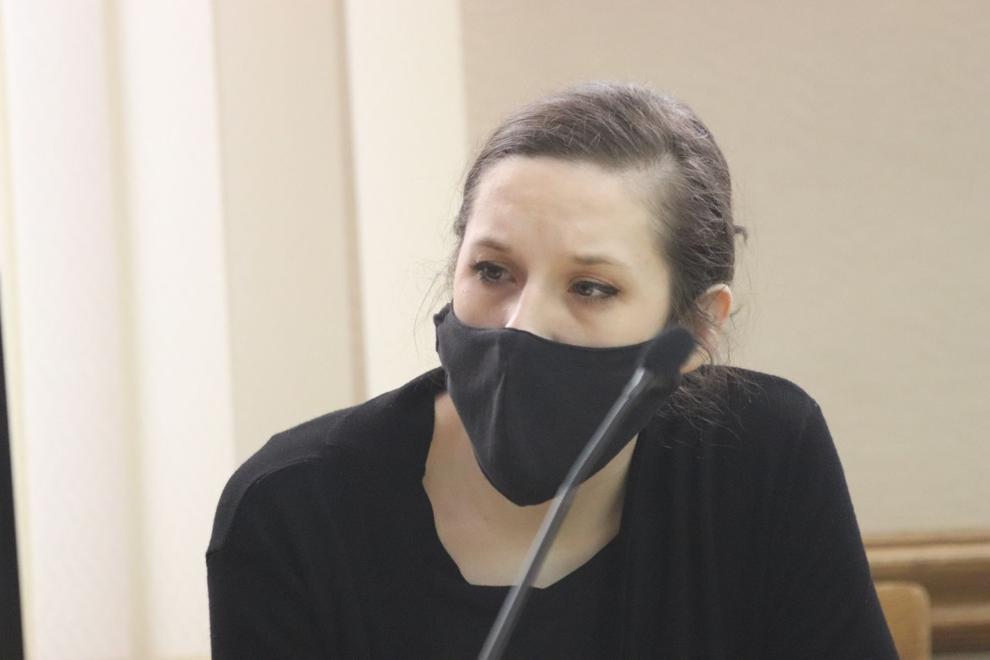 Lincoln police investigator testifies
Home Depot employee testifies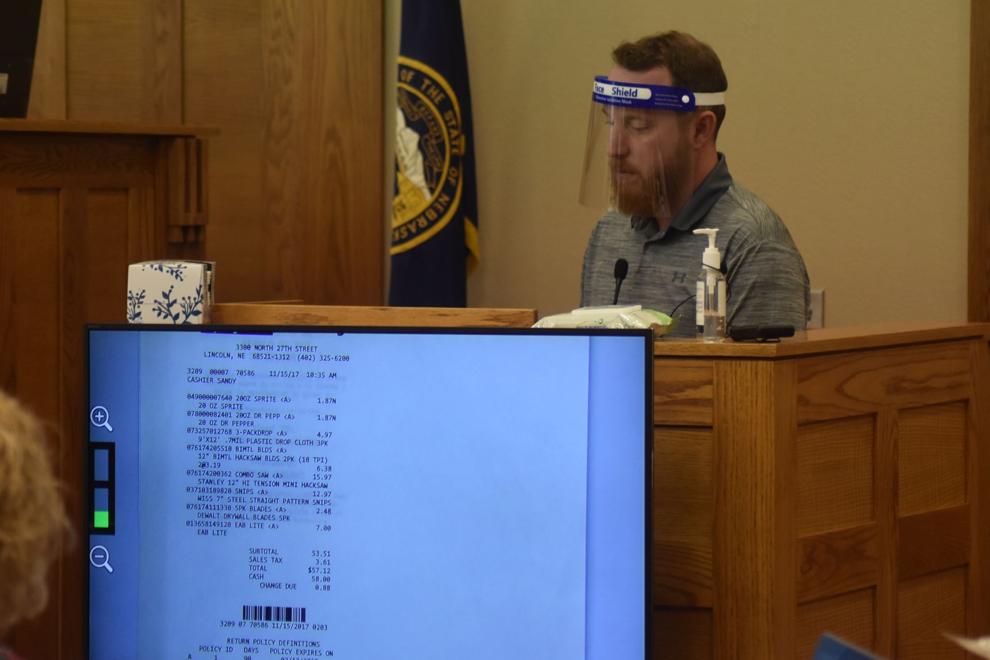 Boswell listens in court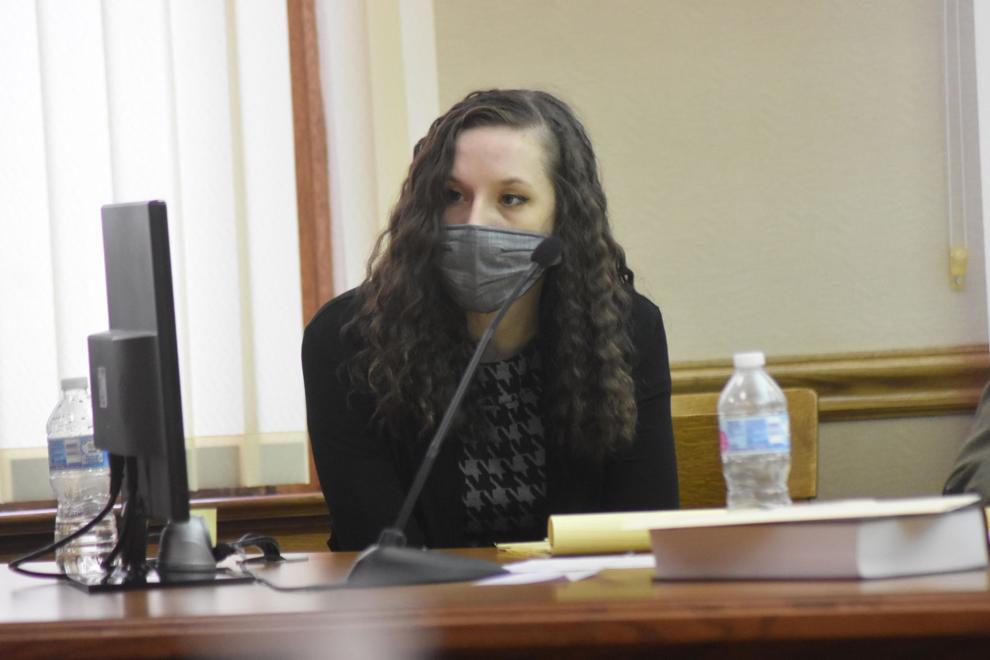 Hacksaw purchased by Lincoln police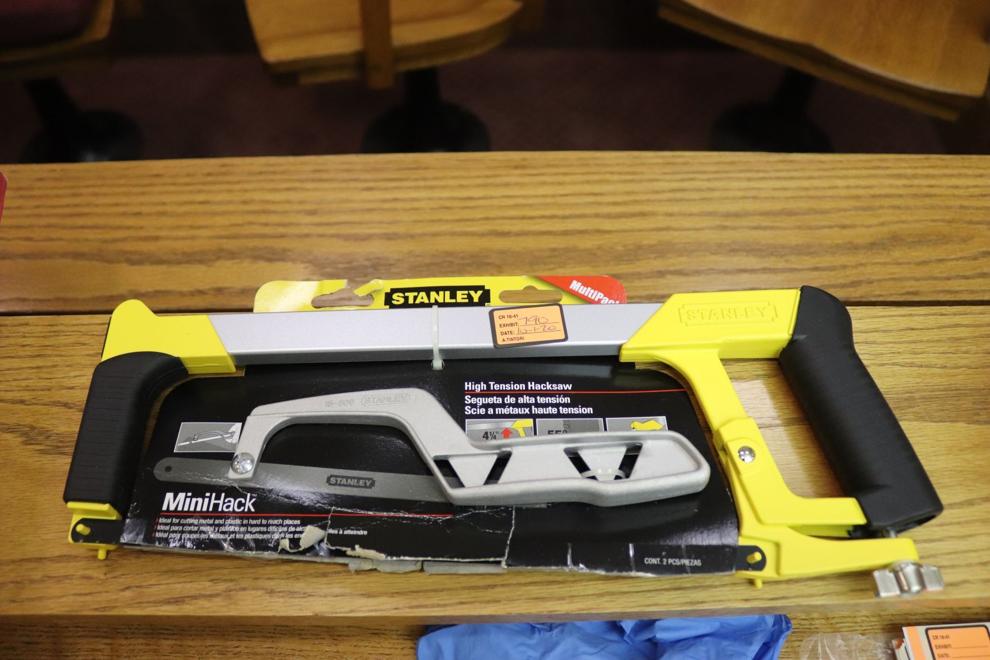 Aubrey Trail watching Sydney Loofe at Menards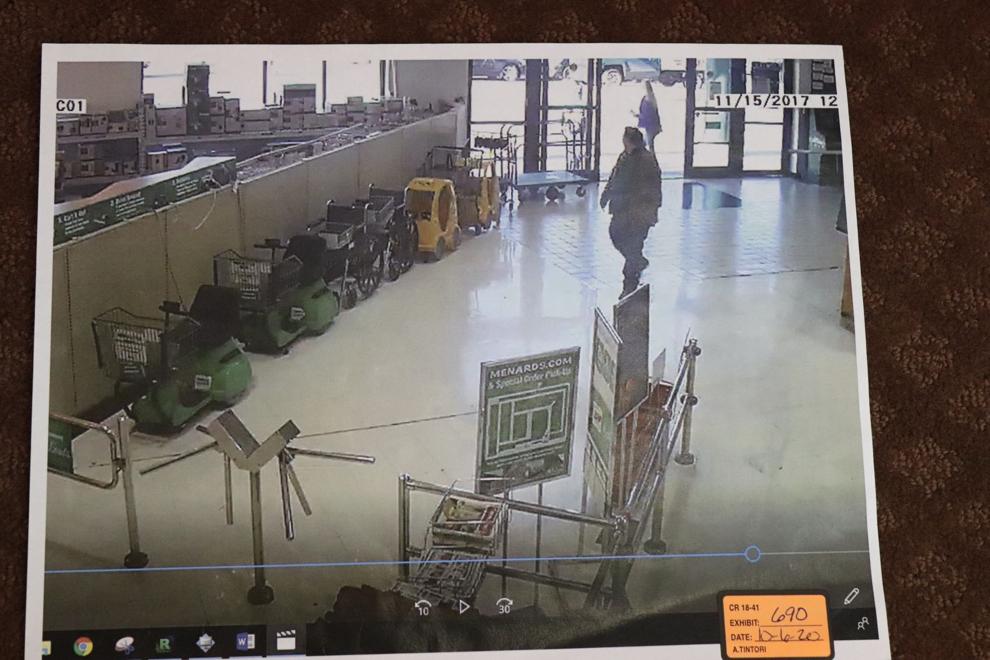 Witness says she now thinks Trail is a 'psychopath'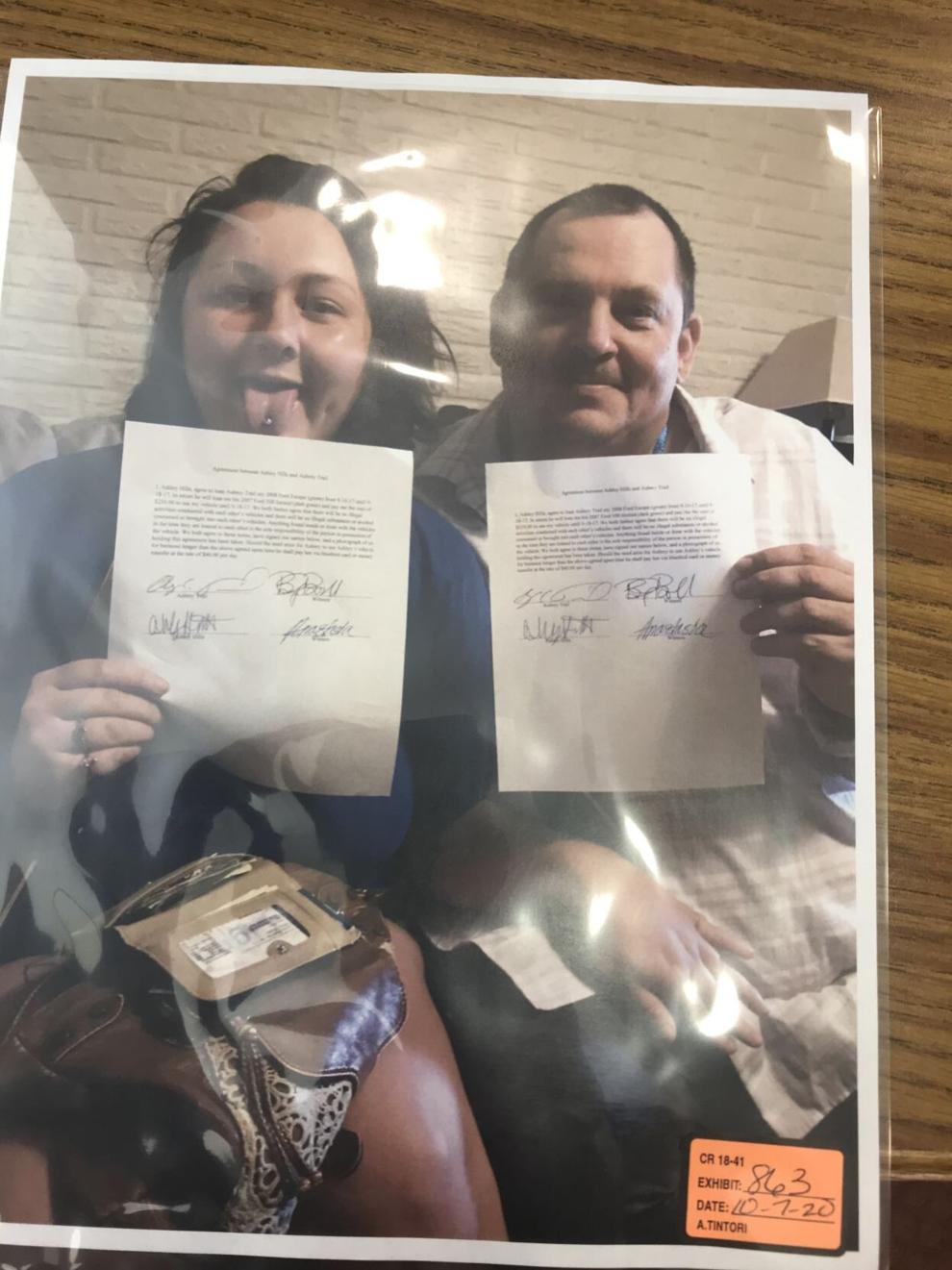 Witness describes relationship with Boswell, Trail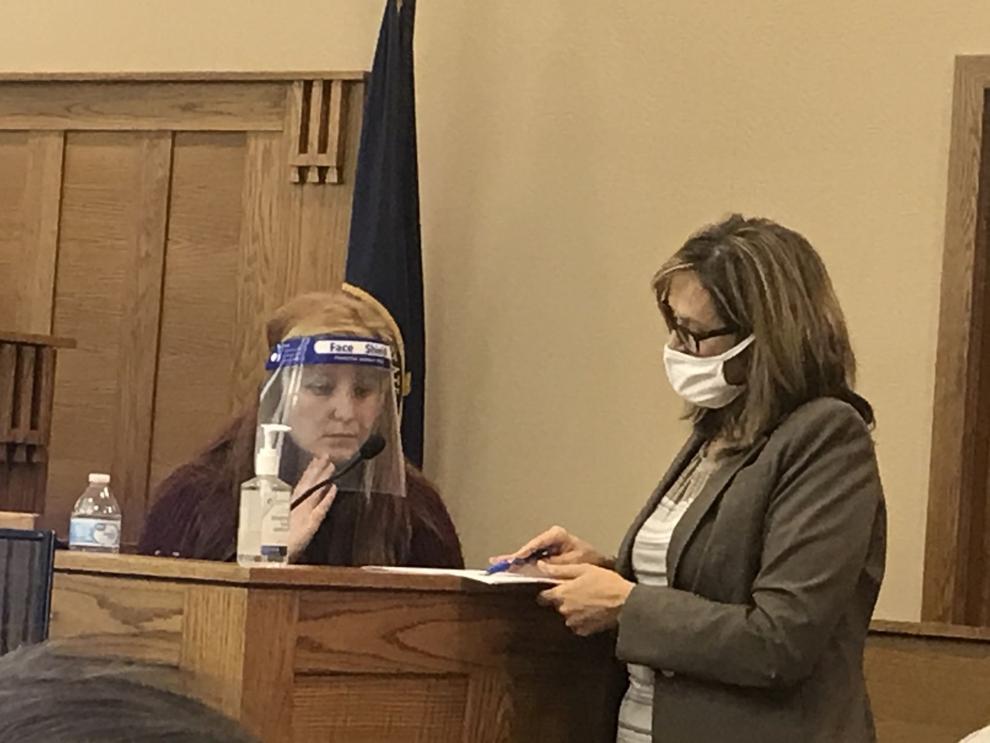 Boswell, witness check into motel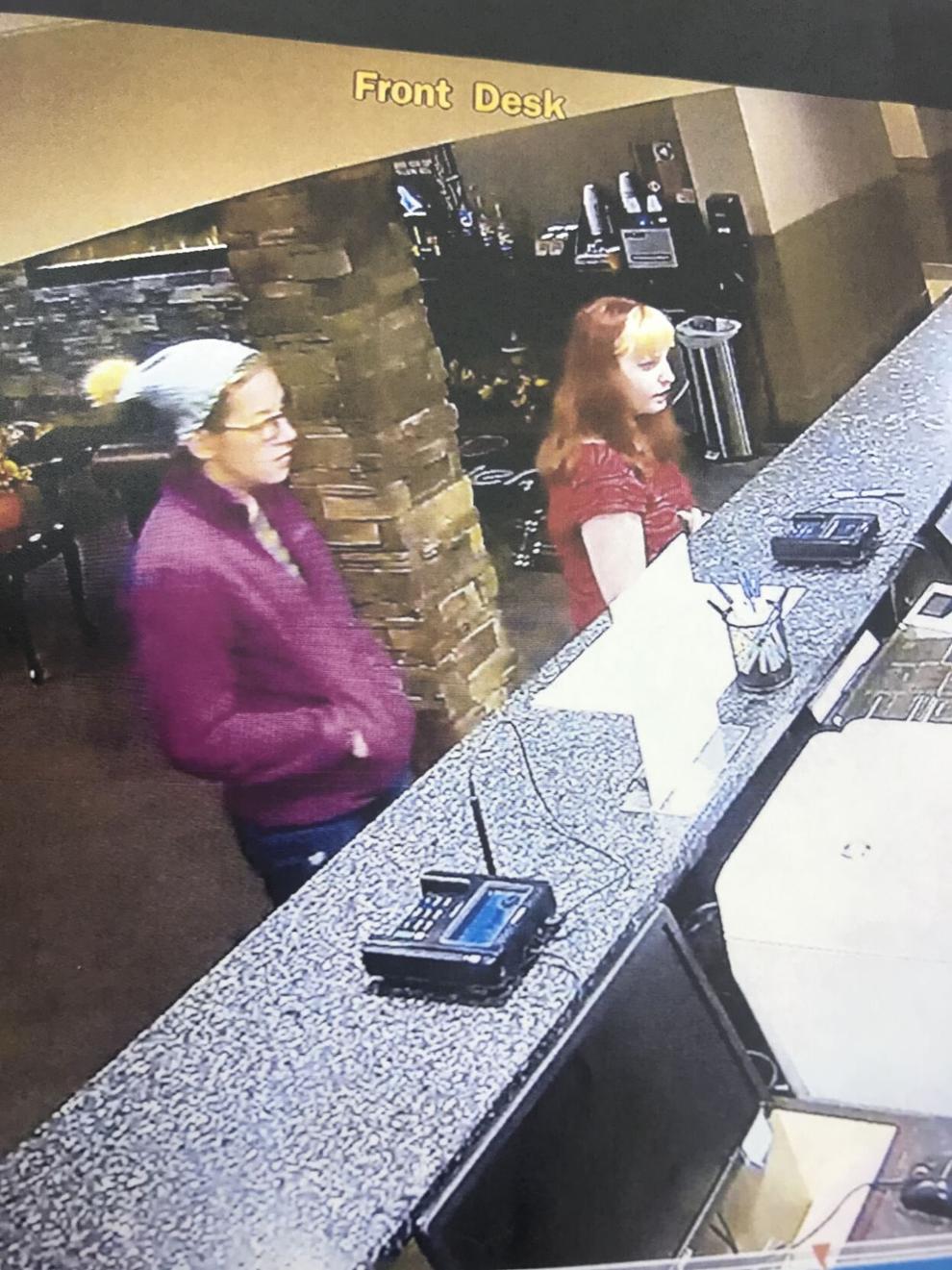 Witness describes talk of making, selling video of person being killed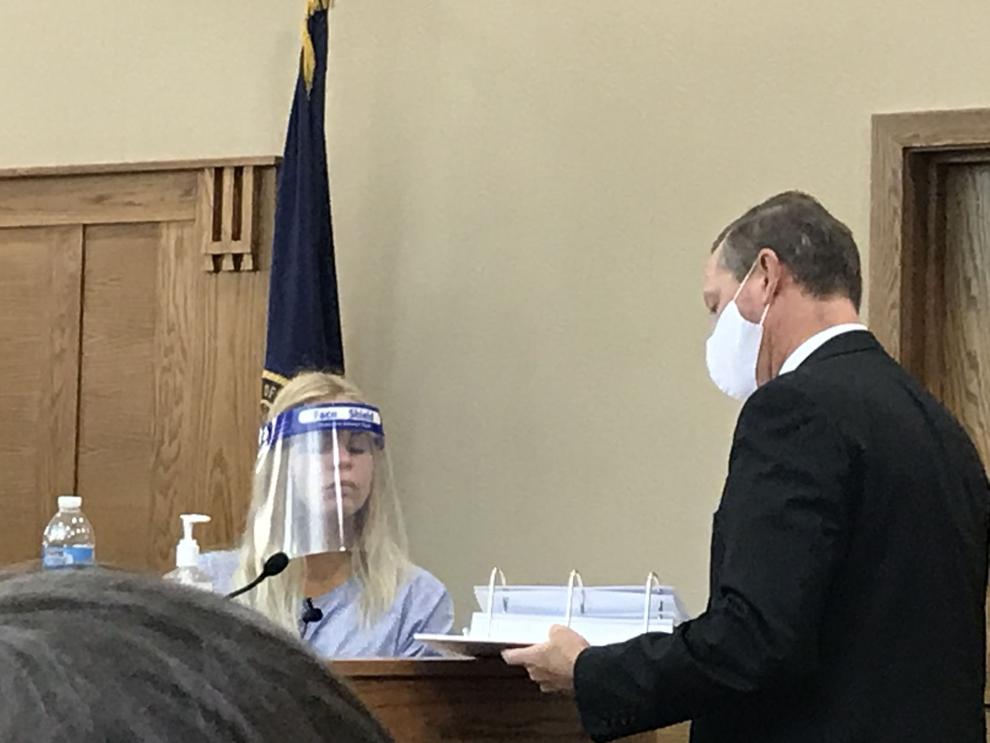 Boswell averts eyes as jurors see autopsy photos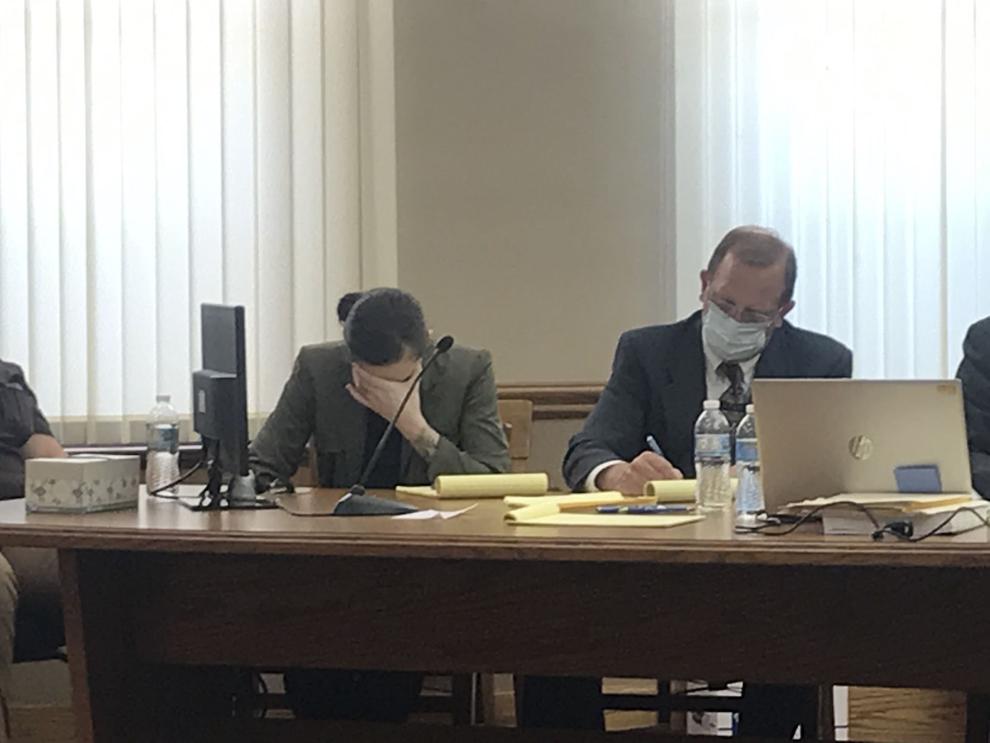 Forensic pathologist testifies about Loofe autopsy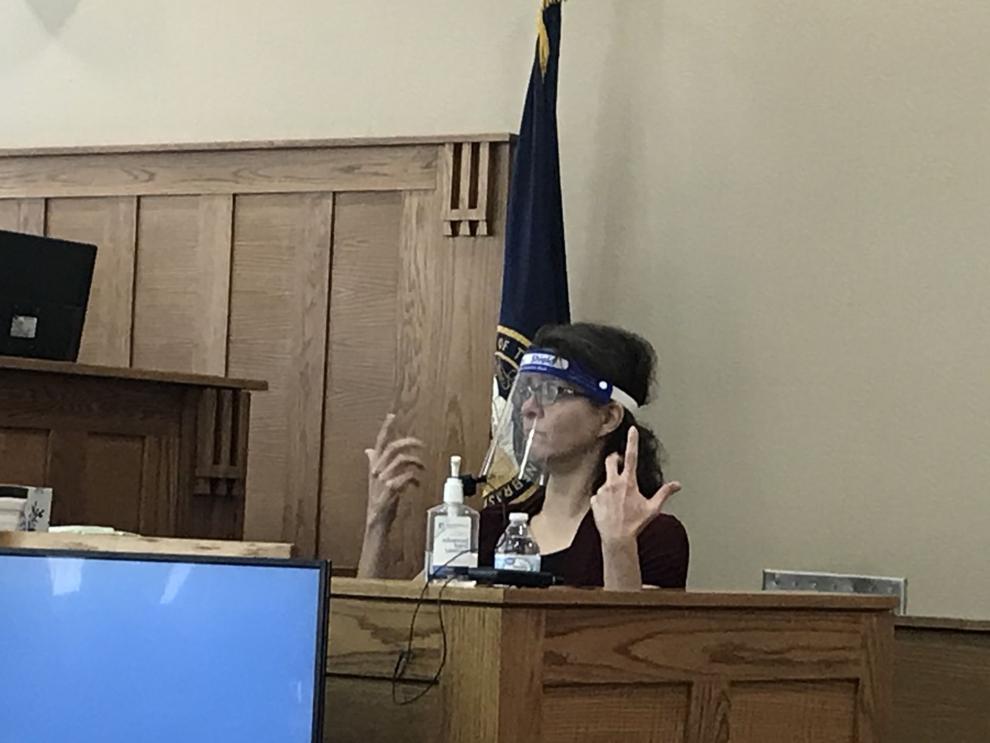 Judge reviews the verdicts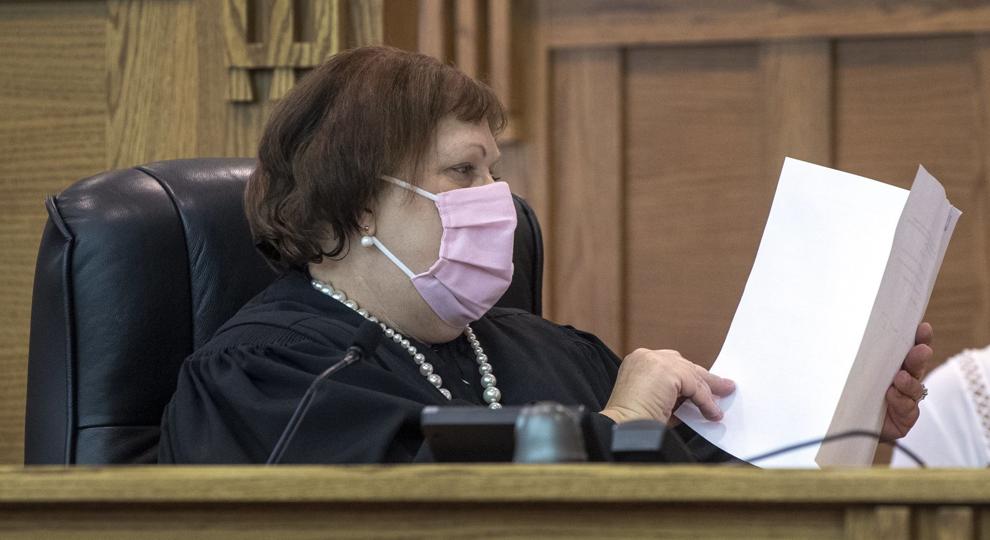 Boswell reacts to guilty verdicts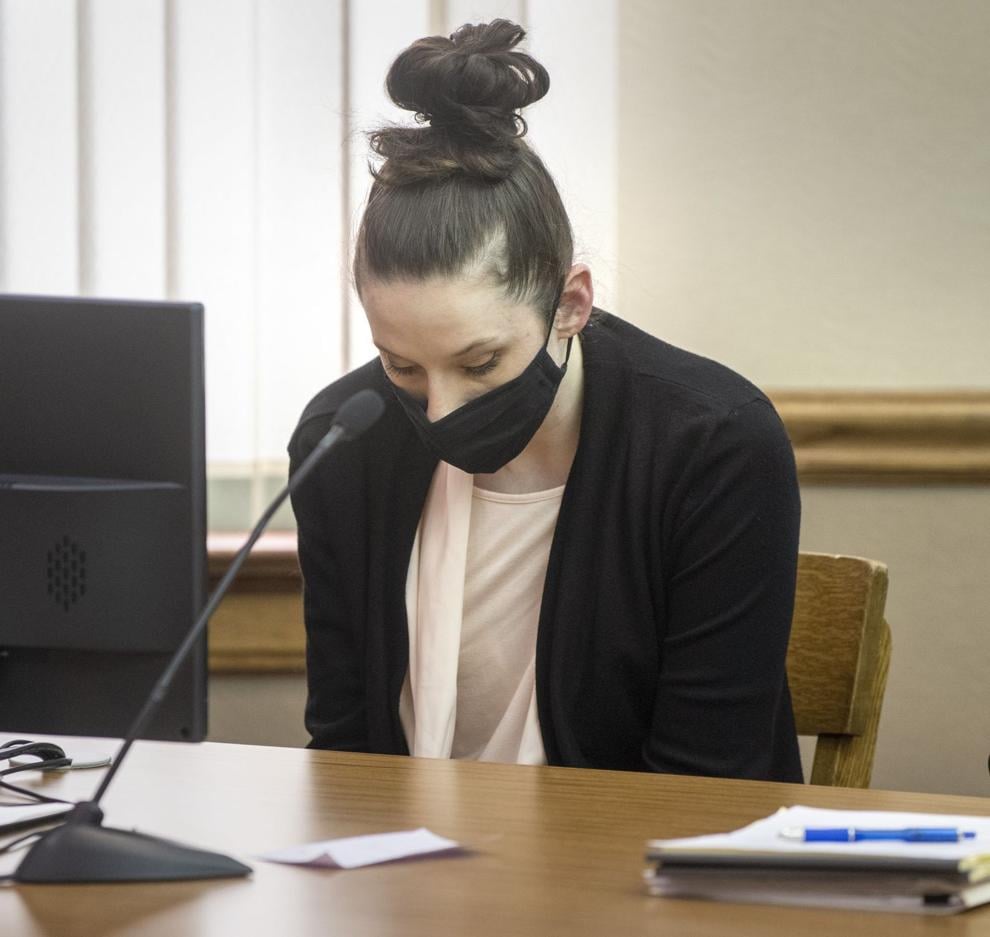 Boswell and one of her attorneys react to verdicts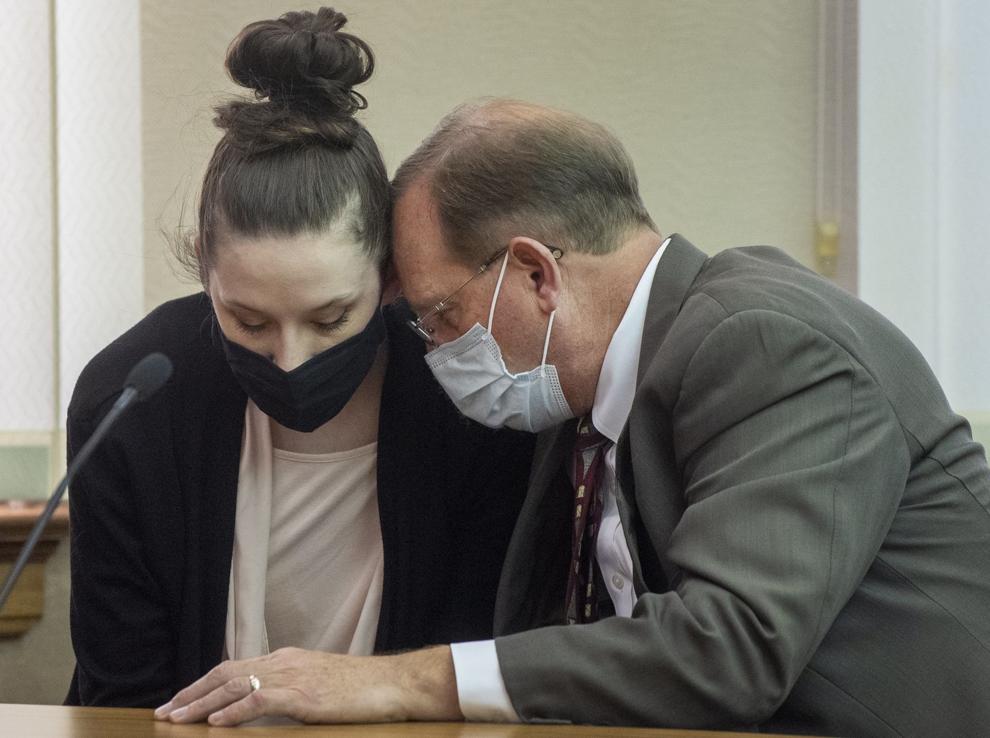 Defense offers a motion after the verdict