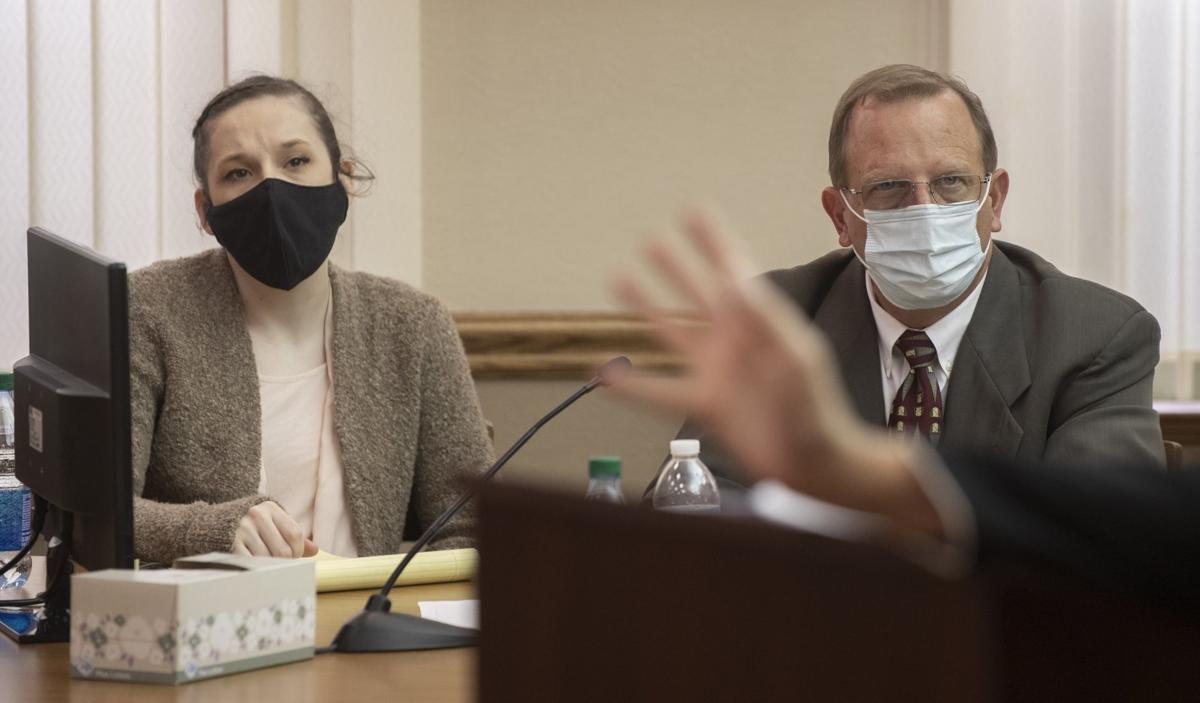 LINCOLN — It was cutting-edge analysis of cellphone records, not old-fashioned shoe leather, that led to the discovery of the remains of Sydney Loofe.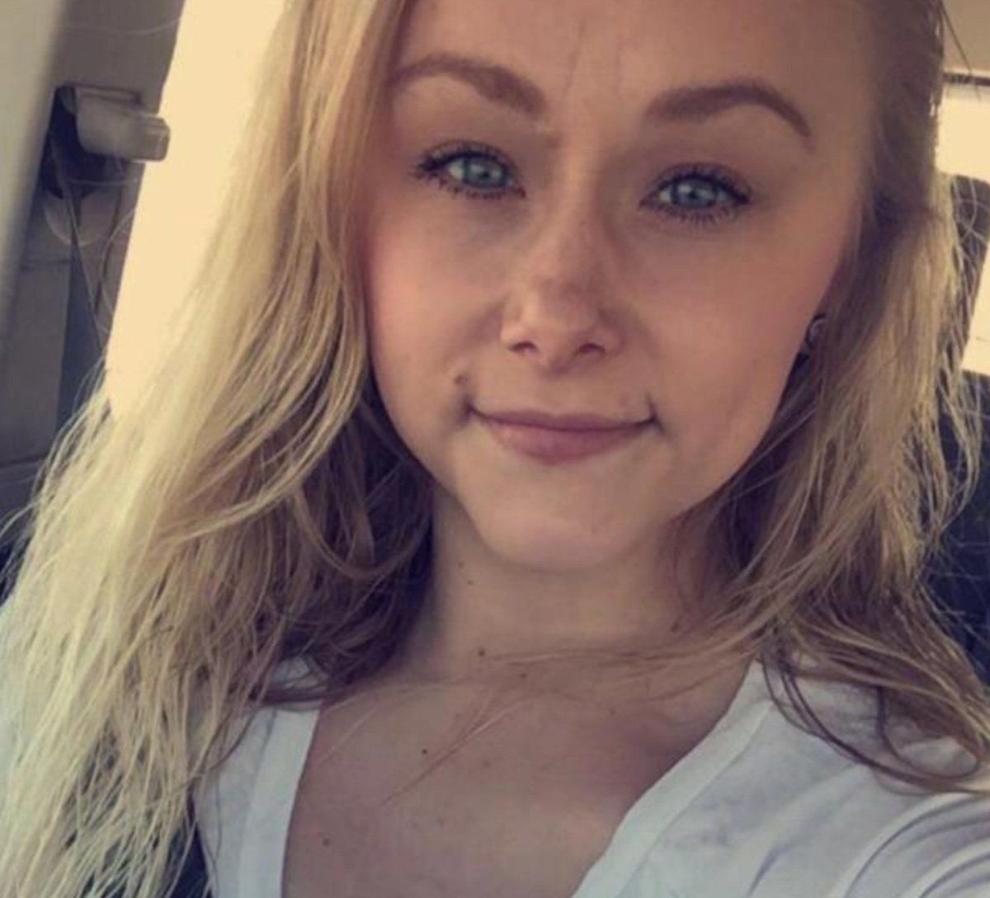 The 24-year-old Lincoln store clerk vanished after an internet-arranged date with Bailey Boswell on Nov. 15, 2017. On Wednesday, Lincoln police investigator Bob Hurley told jurors at the murder trial of Boswell how he plotted out the movements of two of Boswell's cellphones on the following day.
By comparing the time, duration and location of "pings" off nearby cellphone towers, Hurley found that the journeys of the phones slowed down or stopped at a windswept corner of gravel roads north of Edgar, Nebraska. That was about an hour's drive west of Wilber, where Boswell shared an apartment with Aubrey Trail.
It took only a few minutes of walking through a marsh of thick cattails near that corner to find a black trash bag in a ditch.
"From my experience, what I could see in the bag, and one portion was outside the bag, was human remains," said Lt. Cory Townsend, who was then an investigator with the Nebraska State Patrol.
The sobering discovery came on Dec. 4, 2017, nearly three weeks after Loofe had disappeared, and after dozens of other searches in and around Wilber had turned up nothing.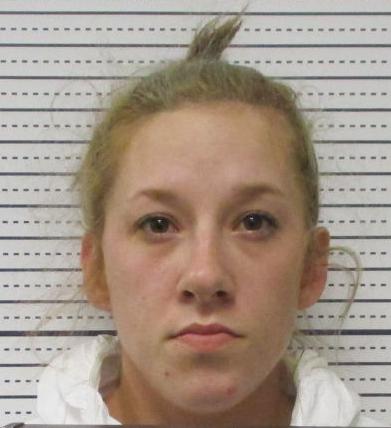 Wednesday was the fourth day of an expected four-week trial of Boswell, 26. She is charged with first-degree murder, conspiracy to commit murder and improper disposal of a body in the death and dismemberment of Loofe, whom she met via Tinder, an internet dating app.
Trail, Boswell's 53-year-old boyfriend, was found guilty of first-degree murder and other crimes a year ago by a jury in Wilber. He will find out in December if he will be sentenced to death or life in prison. Boswell's trial was moved to the central Nebraska city of Lexington because of extensive publicity about the case. She also faces the possibility of a death sentence. If found guilty and sentenced to death, Boswell would become the first woman sent to Nebraska's death row.
Wednesday, jurors in Lexington heard testimony about the flight of Boswell and Trail following the disappearance of Loofe and their identification as "persons of interest" in the case. It was a flight that included stops at a casino in Council Bluffs, Iowa, and stays at motels in Grand Island and Kearney in Nebraska and Spencer and Ames in Iowa.
They were eventually apprehended on Nov. 30, 2017, in Branson, Missouri, a day after they had posted several videos on Facebook, denying involvement in Loofe's disappearance.
In one video played for jurors, Boswell said that she and Loofe drove around Lincoln during their second Tinder date on the night of Nov. 15, smoking "weed" and stronger marijuana derivatives called "wax" and "shatter."
"(I) gave her a quarter-ounce of really good weed," Boswell said on the video. "She asked me to drop her off at a friend's house. I did so. I haven't heard from her since."
"I just want the family to know I'm truly sorry. I didn't have anything to do with this," added Boswell. She is a former basketball and track athlete from Leon, Iowa, who authorities have said joined up with Trail, an ex-convict from Tennessee, for a life of selling and stealing antiques, visiting casinos and engaging young women for parties and group sex.
Mike Maseth, an FBI special agent stationed in Lincoln, testified that one of the Facebook videos posted by Boswell late on Nov. 29 helped him track down her cellphone number. One call from that phone had been placed the day before to the Windmill Inn in Branson, where Boswell and Trail were apprehended.
It appeared that the pair were preparing to flee into the wilderness. Backpacks, sleeping bags, a large number of granola bars and water bottles, and "camping clothing" were among the items found during searches of a car and motel room in Branson.
Hurley testified about how he used his police training in accident reconstruction, and his experience setting up phone systems for the military in Iraq, to gather up cellphone and cell tower data. Then he plotted the travels of two of Boswell's cellphones, and a flip phone registered to Trail, on Nov. 16. That's the day investigators said the pair disposed of Loofe's body.
The then-groundbreaking analysis led to foot searches by more than 50 law enforcement officers along more than 25 miles of gravel roads on Dec. 4 and 5, 2017. Evidence was marked at 17 different locations.
Trail, at his trial, testified that Loofe was accidentally strangled at the Wilber apartment during a sex game involving himself, Boswell and the clerk. He said the body was cut up so it could be removed from the apartment. Videotape and store receipts showed that Trail and Boswell purchased tin snips, a hack saw and other items just hours before Loofe's final date with Boswell. Prosecutors maintain that Boswell "got off sexually" on talk of killing and torture.
Testimony in Boswell's trial is expected to continue through Oct. 16. She has pleaded not guilty, and her attorneys, during questioning of witnesses this week, have suggested that Trail was "controlling" the pair's actions.
Todd Lancaster, the lead defense attorney for Boswell, also raised the possibility, in questioning Hurley, that his client might not have been in the vehicle used to dispose of the remains back in 2017.
"Just because there were three (cellphone) handsets in a vehicle, it doesn't tell you how many people were in the vehicle, isn't that fair?" the lawyer asked. "Yes, sir," responded Hurley.
Notable crime news of 2020
Read about some of the biggest and strangest crime stories in Nebraska and western Iowa.